Tips From The Trade: What Is Bretonstone Technology?
September 20, 2016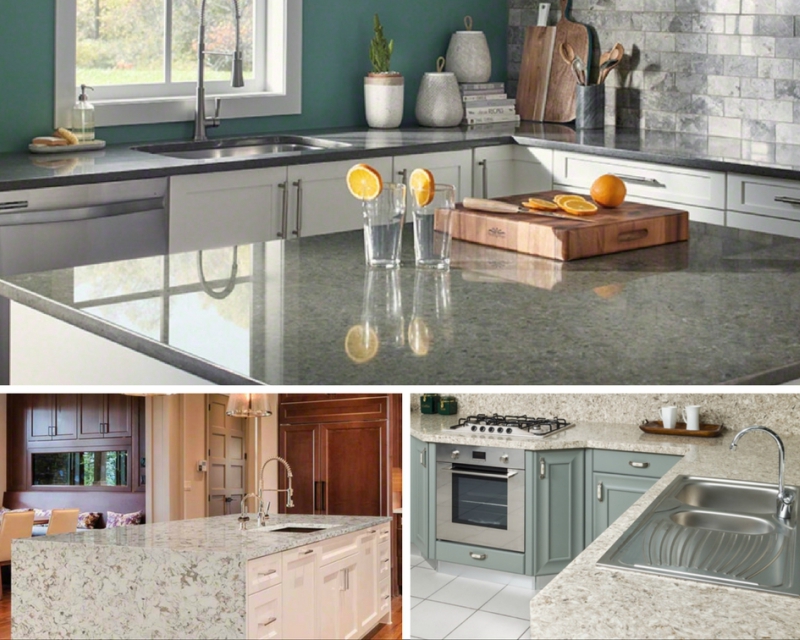 You know that MSI's Premium Quartz surfaces are beautiful as well as incredibly durable, ideal for quartz countertops and flooring, but have you ever wondered where they come from? Although quartz is a natural stone, it's combined with a resin and other materials in perfect proportion through a patented process called Bretonstone Technology.
Natural quartz, which is abundant throughout the world, is the hardest non-gem material. It is combined with pigment, glass, various minerals, granite and resin using a manufacturing process that involves vacuum, compression, and vibration. This allows the dry mixture of materials to be mixed together in an aggregate, then compacted. The slabs are then heat-cured to harden the material. Next, the production line processes the material for uniformity, hones edges, and polishes it to the desired sheen. This creates a finished product of uniform dimensions and composition, in a variety of thicknesses.
The resulting surface material can be manufactured in different quartz countertop colors and combinations for installation in homes and commercial buildings. It is impervious to moisture and resistant to mold, mildew, and bacteria. It's also highly scratch-resistant and heat-tolerant.
Premium Quartz surfaces contain about 93% quartz, and 7% resin plus other added materials. It has several advantages over natural, non-manufactured surfaces. For one thing, it's uniform and can be manufactured in many different sizes and thicknesses, allowing for seamless installations. Contemporary quartz countertops are nonporous and never requires sealing. It's also much less expensive than many natural stone surfaces, because it can be manufactured in quantity as needed, rather than imported from sources all over the world.
Here are a few highlights in MSI's collection of Premium Quartz. Now that you know how it's made, you'll have a whole new appreciation for their great looks and rugged durability.
Sparkling Black Quartz is a polished slab with a black background, flecked with nearly iridescent lighter-hued sparkles. With low variation, it's elegant and dramatic, and looks great as countertops, flooring, and more.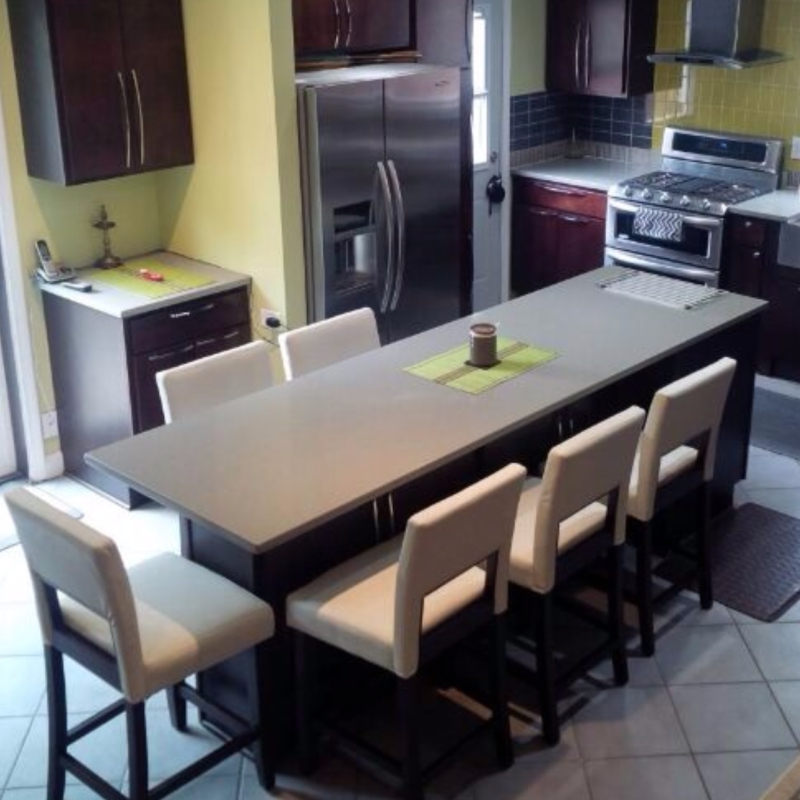 Featured: Concerto Quartz
Concerto Quartz features a neutral array of gray and charcoal speckles on a pale taupe background. Its subtle tones blend well with other design elements.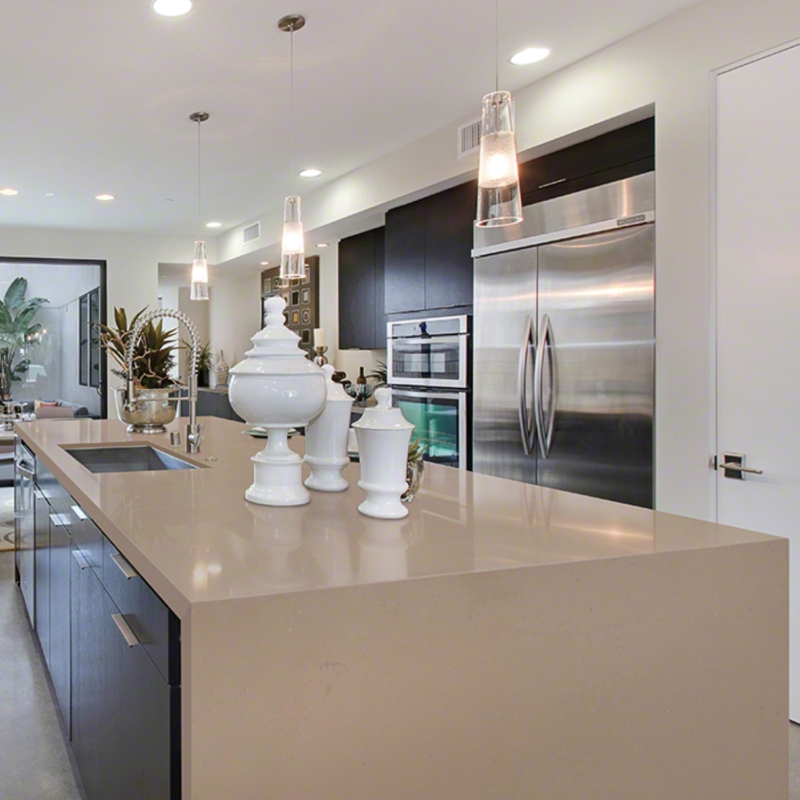 Featured: Fossil Taupe Quartz
Fossil Taupe Quartz is another subtly shaded surface material, consisting of a buff background and various shades of taupe and gray specks for added interest. It has a shiny, polished finish.
Carrara Grigio Quartz resembles Carrara Marble, featuring a pale gray background and darker veins. However, it delivers the low-maintenance durability of Quartz surfaces, making it ideal for even the most heavily-used countertops, commercial or residential.
Bretonstone Technology utilizes advanced processes to create enduring beauty. Whether the manufactured surfaces mimic natural stone or deliver something entirely new and creative, you're going to love the ease of care and luxurious shine in any room of your home.
Read More About Quartz History and How Quartz Countertops are Made:
The History of Quartz Countertops
Crystals To Countertops How Quartz Countertops Are Made
What Is Quartz and How Is It Made?
Where Do Quartz Countertops Come from?