What'S Behind The Gorgeous Colors Of Granite Countertops
March 29, 2017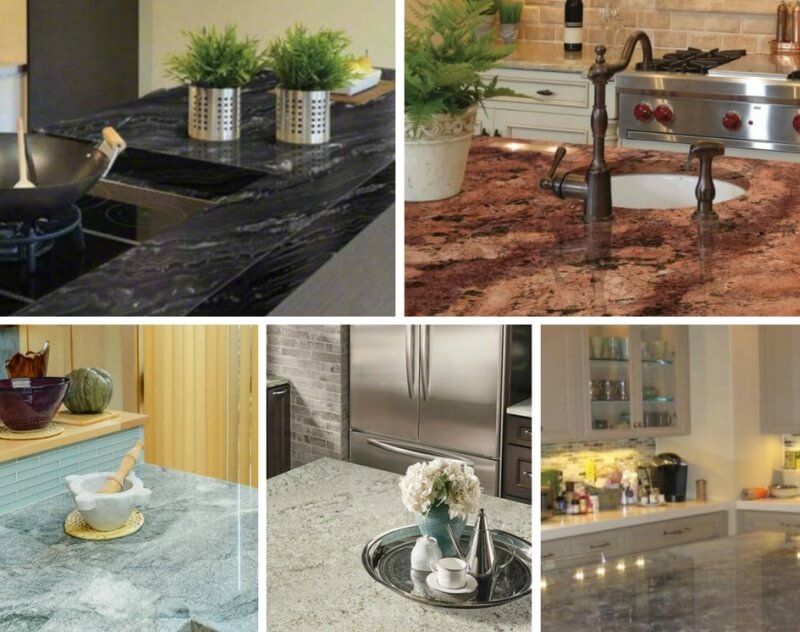 Granite colors are described with many words. But only one (in our opinion, anyway) captures them precisely: magnificent. Whether swirled or speckled, brilliant or neutral, granite colors are magnificent. The depth and energy that natural granite brings could never be replicated with cold concrete or Formica counters, and that's why they continue to be the most popular natural stone countertop surface.
Have you ever wondered what gives granite countertops their depth and range of colors and patterns? Let's delve a little deeper into the minerals that make up the granite spectrum.
Granite is an igneous rock that cooled slowly within the crust. This gradual cooling made it possible for the large crystals to grow, which give granite its singular beauty. It contains 20-60% quartz, 10-65% feldspar, and 5-15% biotite or muscovite. It can also contain several trace minerals, such as amphibole, iron oxide, olivine, and a long list of others. The proportions of these minerals create the range of colors we know and love.
Agatha Black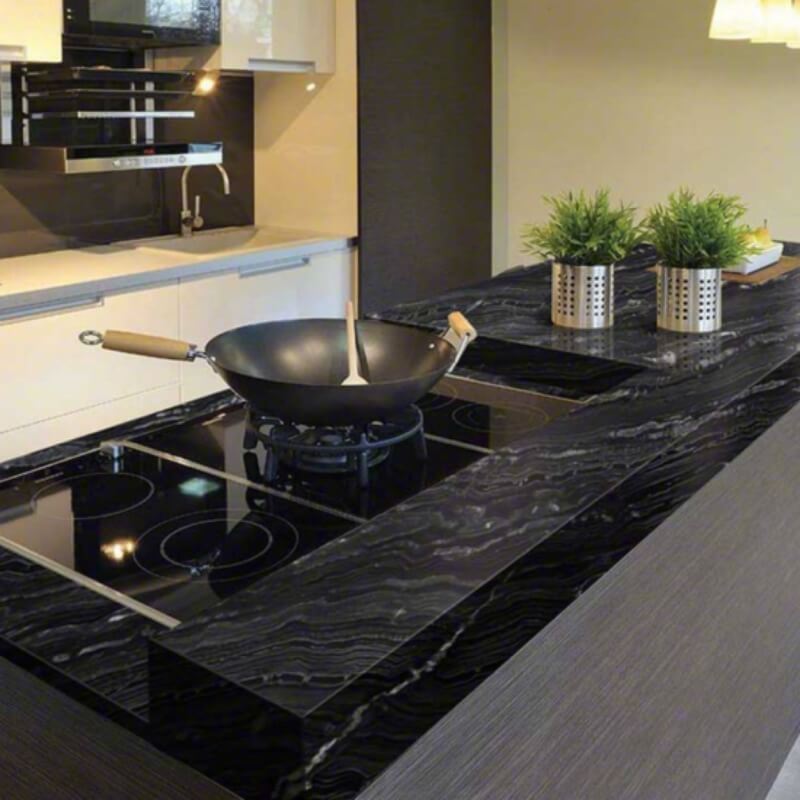 Featured: Agatha Black Granite
Agatha Black Granite is a polished, deep black granite accented with white veins. As shown here, it's a popular choice for contemporary designs. The heat-resistant properties of granite countertops make them ideal for installation around a cooktop.
White Supreme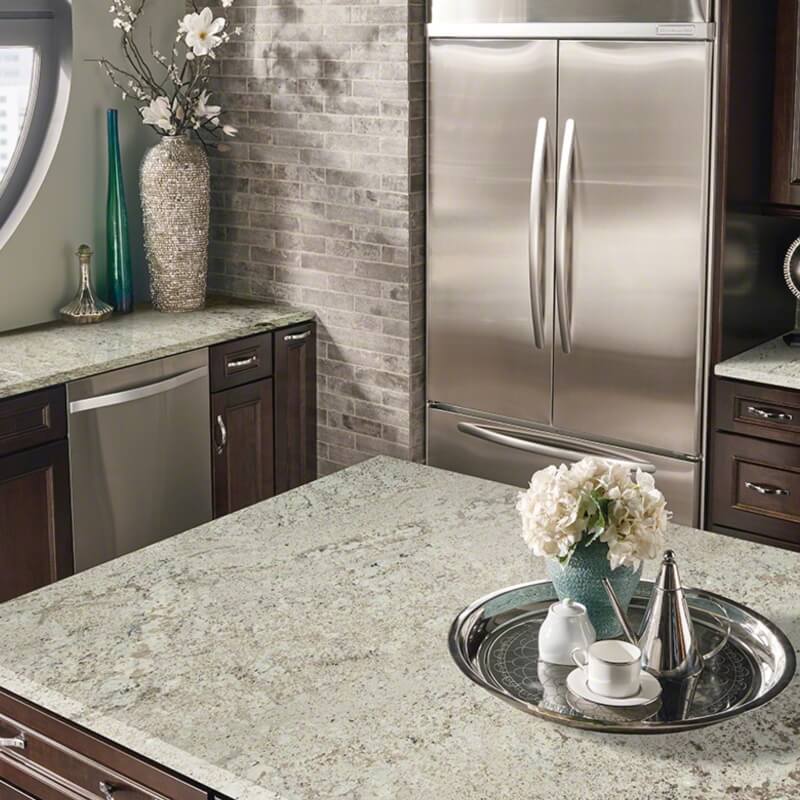 Featured: White Supreme Granite
Featuring snowy-white with gray veins and speckles, White Supreme Granite adds subtle elegance to this kitchen, pairing well with stainless steel appliances. This granite counter has a polished finish and is even durable enough to use outdoors.
Del Mare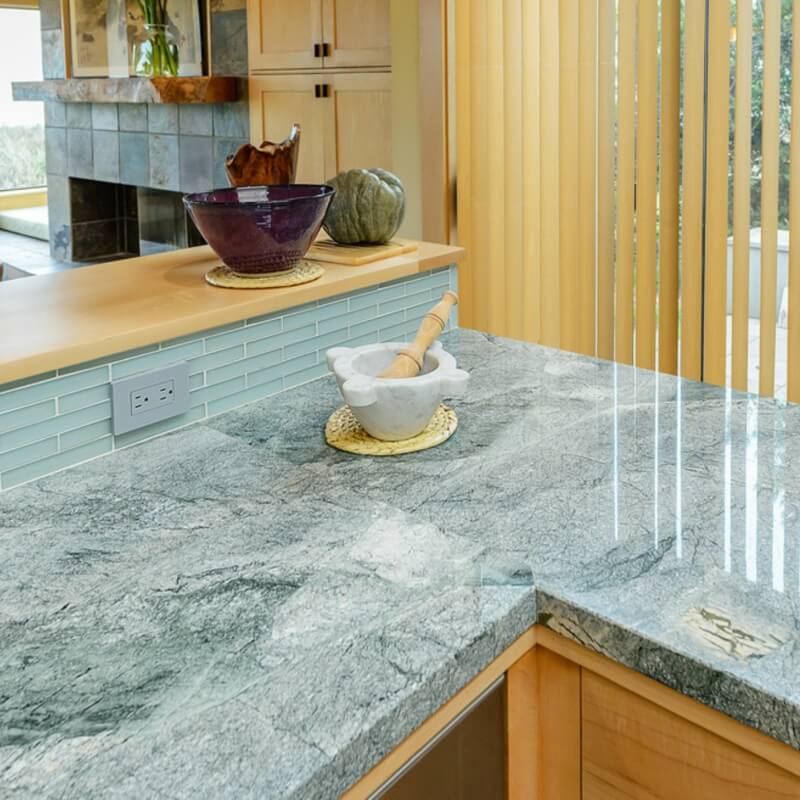 Recreate this look with MSI's Del Mare Granite (Photo credit: Houzz)
This greenish-gray granite, with darker gray veins, turns these granite countertops into a stunning focal point and is neutral enough to blend well with other elements. Del Mare Granite is imported from Brazil, and the granite slab can be used in outdoor landscaping as well.
Blue Bahia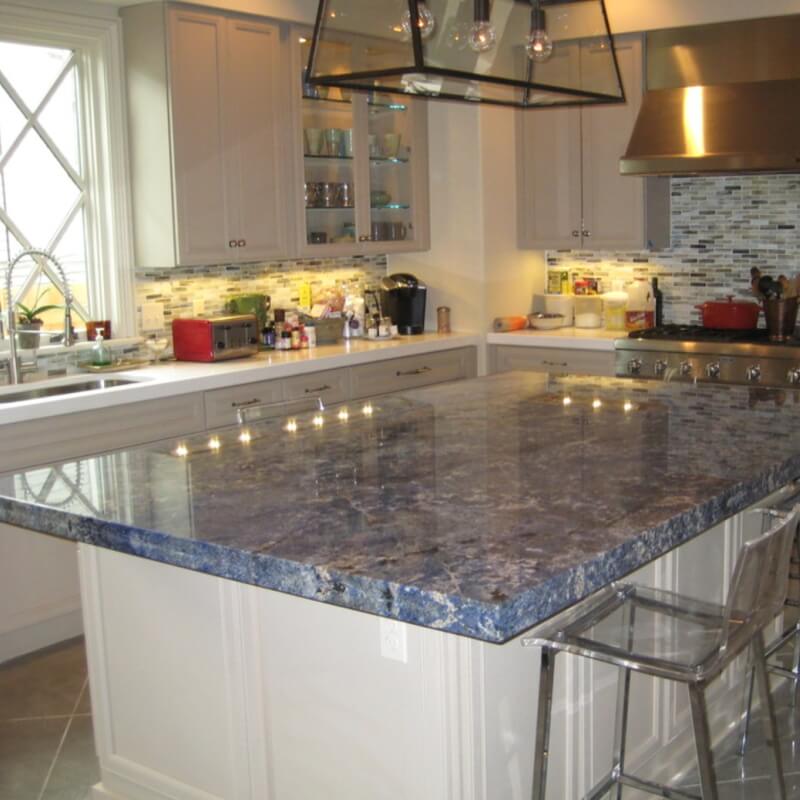 Get this look with MSI's Blue Bahia Granite (Photo credit: Houzz)
With a dramatic, unusual shade of blue, Blue Bahia Granite is a real showstopper in this spectacular kitchen center island. The denim-blue background is accented with veins and swirls of gray and white, and it's also an ideal choice for bathroom counters and backsplashes.
Bordeaux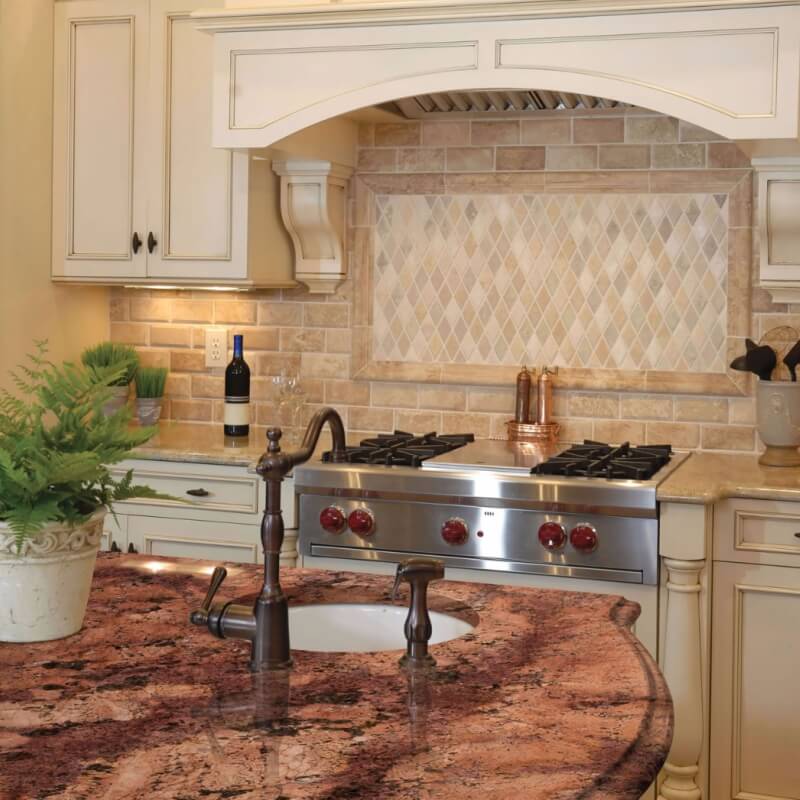 Featured: Bordeaux Granite
The deep red tones of Bordeaux Granite, as displayed in this kitchen scene, blend well with other design elements in warm beige or creamy white.Featuring complementary veins and swirls of gray and white, a decorative edge treatment really makes the most of its beauty.
When you choose your favorite granite color among the many available from MSI, you can now boast about your knowledge of its formation and mineral content. It's amazing to think that such a range of spectacular shades is completely nature-made! Be sure to visit MSI's gallery to learn more about these, and other popular granites.
Red More about Granite Countertops
Granite Countertops for a High Style Home Office
Perfect Granite Countertops to Balance Dark Kitchen Cabinets
5 Natural Granite Countertops for Ultimate Luxury
Granite Combinations That Go Together Hand-in-Glove
READ MORE ABOUT GRANITE COUNTERTOPS
Tips For Choosing Granite Countertop Colors