True Blue Granite Slabs
December 30, 2015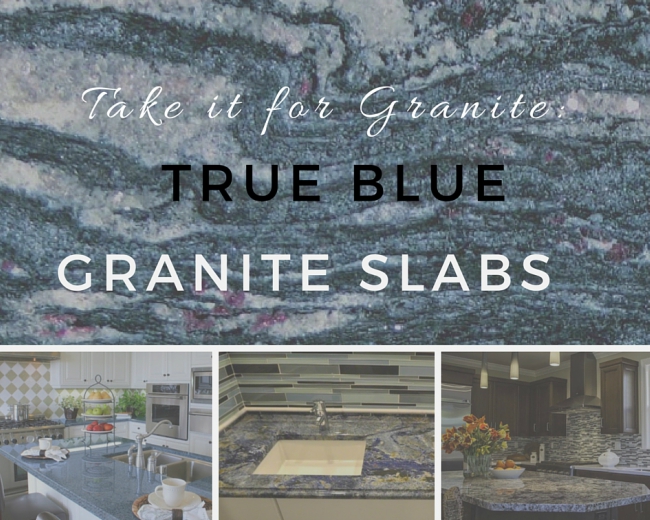 Masters used granite in sculpting beautiful works of art such as the iconic 60-foot tall Mount Rushmore busts carved from natural stone. Bringing the beauty of granite inside will provide the same regal touch to the decor similar to the way that the majestic monument does in nature. Granite slabs for countertops are the perfect choice to use in the kitchen and bath for durability, and it's ability to resist staining and scratches.
Created in nature by the formation of a variety of minerals mixing, granite slabs have a lovely speckled appearance that gleams when polished. By simply replacing an old worn countertop with a new beautiful slice of granite, the grandeur will enhance any decor. The combination of different types of stones creates unique shades of distinctive granite colors to choose.
Blue Bahia Granite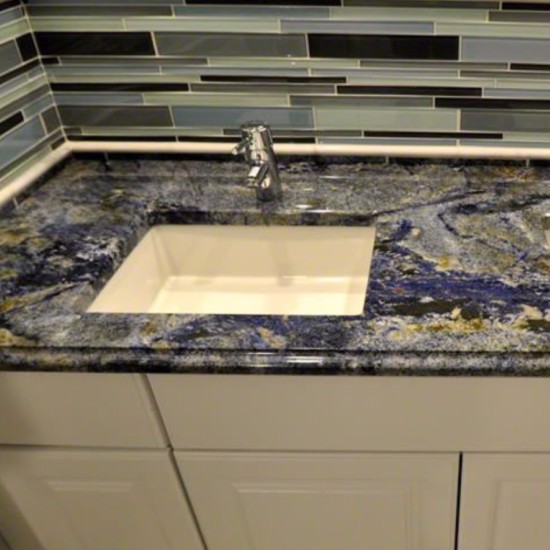 Featured: Blue Bahia Granite
The Brazilian Blue Bahia granite is a gorgeous blue stone featuring various shades of light to medium blues blended with a touch of soft gray and a small speckle of white. This granite makes an excellent addition to a centerpiece statement such as a countertop for a kitchen island. Bring the beauty of the Blue Bahia granite onto the walls as a backsplash to compliment the beautiful island showpiece. Or you can dress up a shower stall surrounded by the smooth Blue Bahia granite.
Blue Flower Granite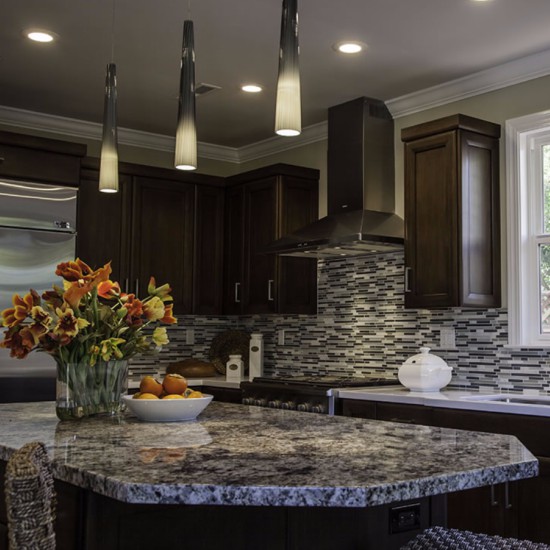 Featured: Blue Flower Granite
Brazil is home to the beautiful Blue Flower granite. This granite has a shot of light and medium blues blended with a mix grays, from whitish to medium, tied together with veins of black running through. The Blue Flower granite has a lovely celestial 3-dimensional type of appearance that will add a dramatic touch to any room. With just a smattering of color, this granite showcases its blue working wonderfully in a room with neutral compliments of grays, black and white.
Blue Pearl Granite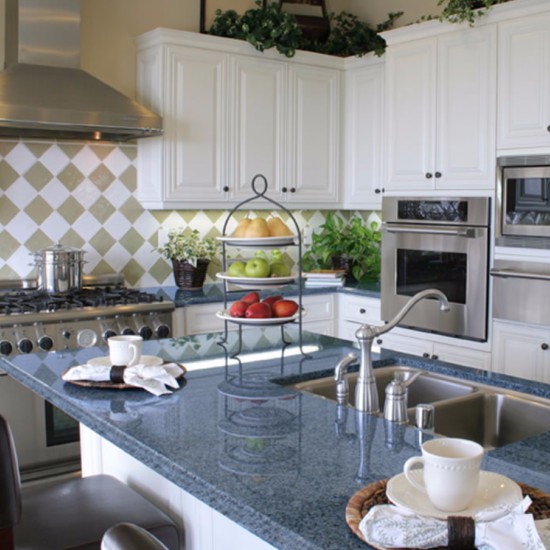 Featured: Blue Pearl Granite
The beautiful Norwegian Blue Pearl granite gets its pearl moniker from its mother-of-pearl type sheen. A beautiful granite that sparkles in shades of blue and gray with a smattering of black and a touch of beige, this stone appears as though it has bits of luminous pearl running through it. Depending on how the light illuminates Blue Pearl, it can be viewed as a dark blue to a dark blue-gray color. The Blue Pearl granite certainly will add an elegant touch to the decor.
Blue Polare Granite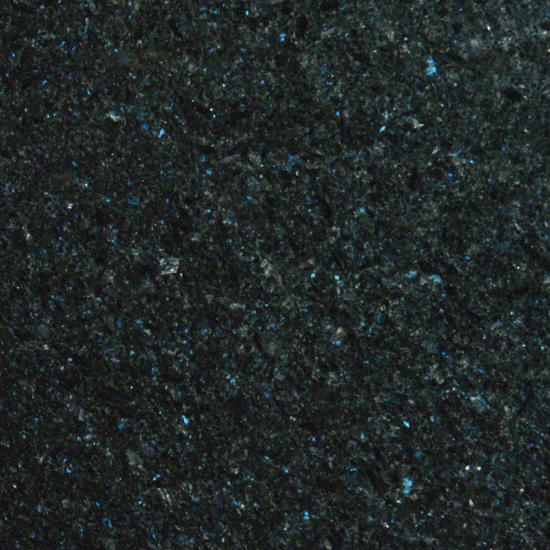 Featured: Blue Polare Granite
Hailing from Italy, the Blue Polare granite has a magnificent unique look with an accent on sparkle. With a dark blue-black color, this granite is speckled with pearlized bits of light gray plus distinctive glitters of shots of bright blue. Compliment Blue Polare granite countertops by bringing its glimmer of the bright blue color into other room furnishings, such as using a blue glass tile for a backsplash or bathroom wall.
Amadeus Granite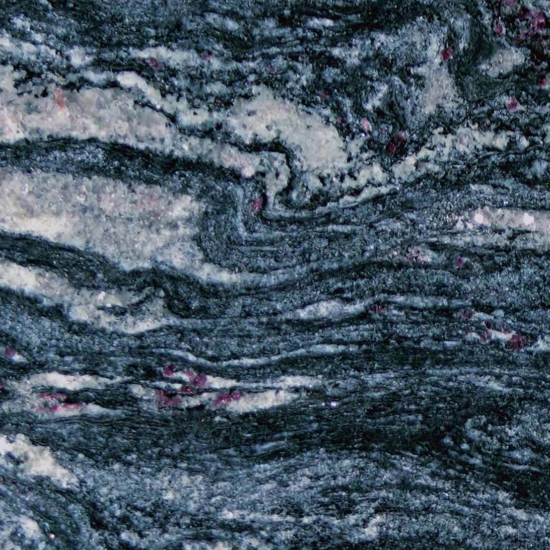 Featured: Amadeus Granite
Amadeus granite comes from its home in Brazil emerging like moving water in medium shades of blue swirled together with whitish to medium grays, and a smattering touch of cranberry colored specks. Staying true to its namesake Wolfgang Amadeus Mozart, this lovely granite appears to flow about like a concerto. Amadeus is a beautiful statement as a countertop to add the relaxing effect that the elements of nature bring inside to the decor.
Add the splendor of natural granite to the decor with the beauty of a color that you crave. Granite choices found in shades of blue provide a unique and graceful appearance with a surprising touch of color to add excitement to the furnishings.
READ MORE ABOUT GRANITE COUNTERTOPS
Tips For Choosing Granite Countertop Colors
What's Behind the Gorgeous Colors Of Granite Countertops