6 Stunning New Quartz Countertop Colors To Satisfy Any Space
October 25, 2022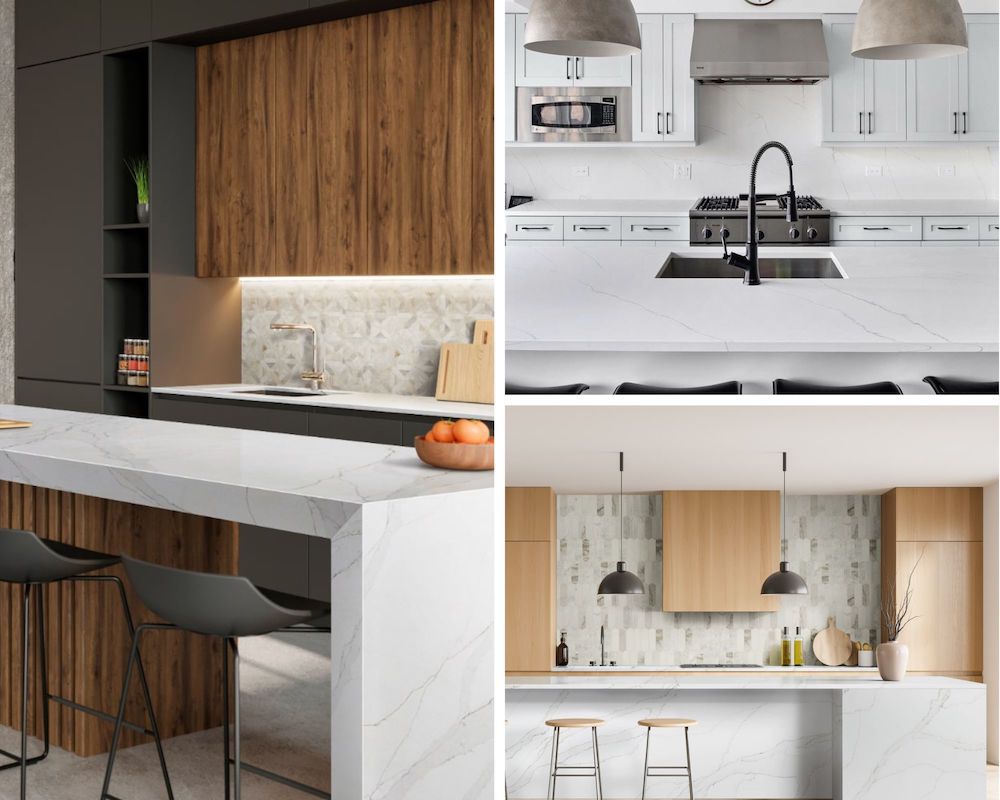 Is a new countertop in your near future? If you've been checking out the home improvement stores and reading up on the latest trends, you've seen that quartz is at the top of the list of best countertop materials. In addition, quartz countertop colors and advantages put it neck-and-neck with granite.
Whether you want a kitchen, bathroom, or other countertop resurfaced, quartz may be the material you've been looking for. It comes in a slab form, like granite and marble, but without the disadvantages of these expensive materials.
Granite and marble are gorgeous, elegant, and timeless, but they're also pricey and hard to repair if damaged. So if classic and sophisticated or warm and welcoming is your goal, you'll love today's trending styles from MSI: durable, easy-care quartz that looks like marble!
Why Quartz is All the Interior Design Rage
Quartz has quickly come out on top in the quartz vs. granite or marble debate. It's easy to see why, between the price point and the new and varied quartz countertop colors.
As countertop materials go, the main focus is, of course, durability. Your countertop will be well-used, no matter where it is. But wouldn't it be amazing if that durable material came with an aesthetically pleasing polished finish and didn't break the bank?
Enter quartz. It does all this and more, which is why all the interior designers are raging about it. Its varied color schemes complement everything from natural wood cabinets and white cabinets to stainless steel appliances. And with MSI's countertop visualizer tool, you can play around with your choices to find the ideal edge profile look without leaving your home.
Why Go Quartz Instead of Marble?
When it comes to your kitchen design, you don't want to settle for anything less than what you love. The kitchen is easily the heart of the home, and you're in there daily.
We wouldn't blame you if you had your heart set on marble. This gorgeous material has many advantages, such as its rich look and impressive veining designs. Marble surfaces can make a room look more expensive, although studies are inconclusive about whether it adds value to your home or not.
With regular upkeep, marble countertops will last for years, but you do have to ensure you're maintaining and sealing them.
However, marble does have some significant disadvantages. For one thing, it's porous, so it stains easily, and if you get anything acidic on it, it will stain permanently. This is why regularly sealing those countertops is so vital.
Marble also etches easily, scratching where any sealant or polish has faded. Considering the cost you'll be paying for these countertops, you'll want to ensure they last as long as possible by keeping up with the maintenance.
Six Marble Looks With a Quartz Countertop
For the modern kitchen remodel, marble is simply too high-maintenance and expensive. Although renovations always add to a home's value, using marble might not net you the return on your investment you were hoping to achieve.
But you don't have to lose the look of this material entirely to keep your remodel cost-effective and boost your home's value. Instead, opt for engineered quartz in your preferred color palette. Here are six quartz styles that look like marble counters but don't have the downfalls that go with them.
1. Calacatta Abezzo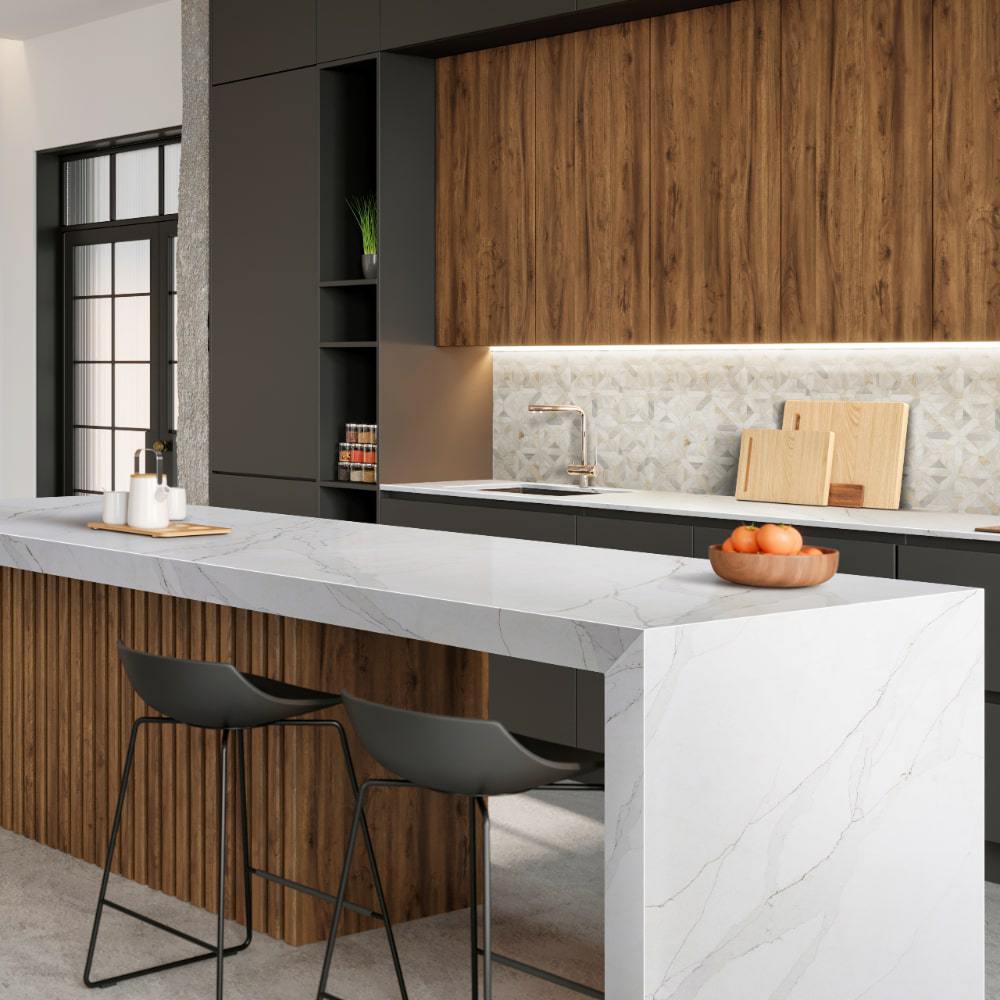 While marble is hard to keep up with between the regular upkeep and strict cleaning methods, quartz is decidedly low-maintenance. The Calacatta Abezzo quartz countertop combines a soft white background with earthy veining that brings a touch of nature into your kitchen.
Calacatta Abezzo's marble mimicking is ideal for countertops, accent walls, floors, waterfalls, and showers. Anywhere you considered using marble, opt for Calacatta Abezzo instead. It comes in 2 cm and 3 cm book-matched slabs to make your design and installation seamless and flexible.
2. Calacatta Delios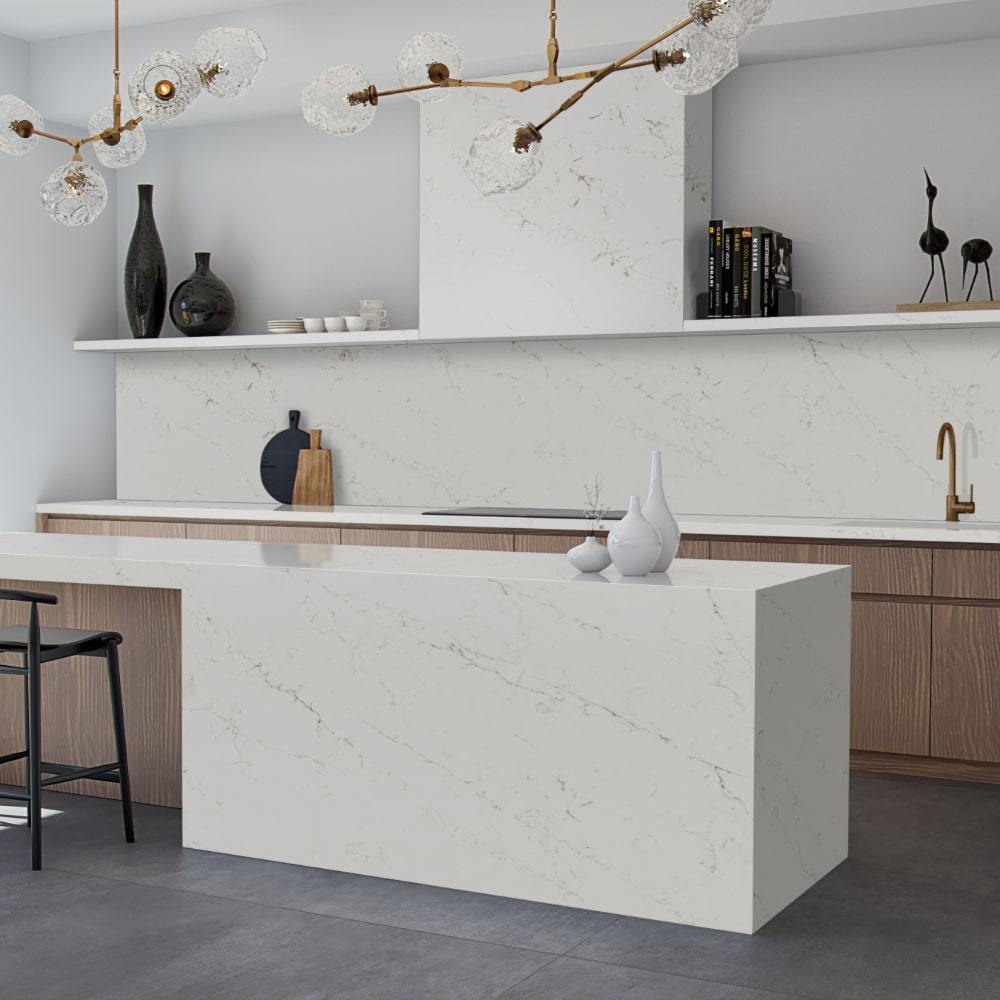 For quartz that stands out from the rest, check out Calacatta Delios. Don't let the white background fool you into thinking your new countertops will stain easily. Unlike marble and granite, quartz is non-porous, with no sealant necessary, and is naturally stain-resistant.
As with any material, as long as you don't leave the liquid sitting around for extended periods, it's easy to remove from the quartz countertop. And the high gloss finish, complete with bronze and gold veins, make this material a sleek and timeless addition to any room's counter, floor, and wall spaces. The Calacatta Delios design's 2cm and 3 cm slabs resist scratching, chipping, and staining. With the MSI-proprieted LumaLuxe formulation, this quartz enhances every ray of light that hits the counter's surface.
3. Calacatta Izaro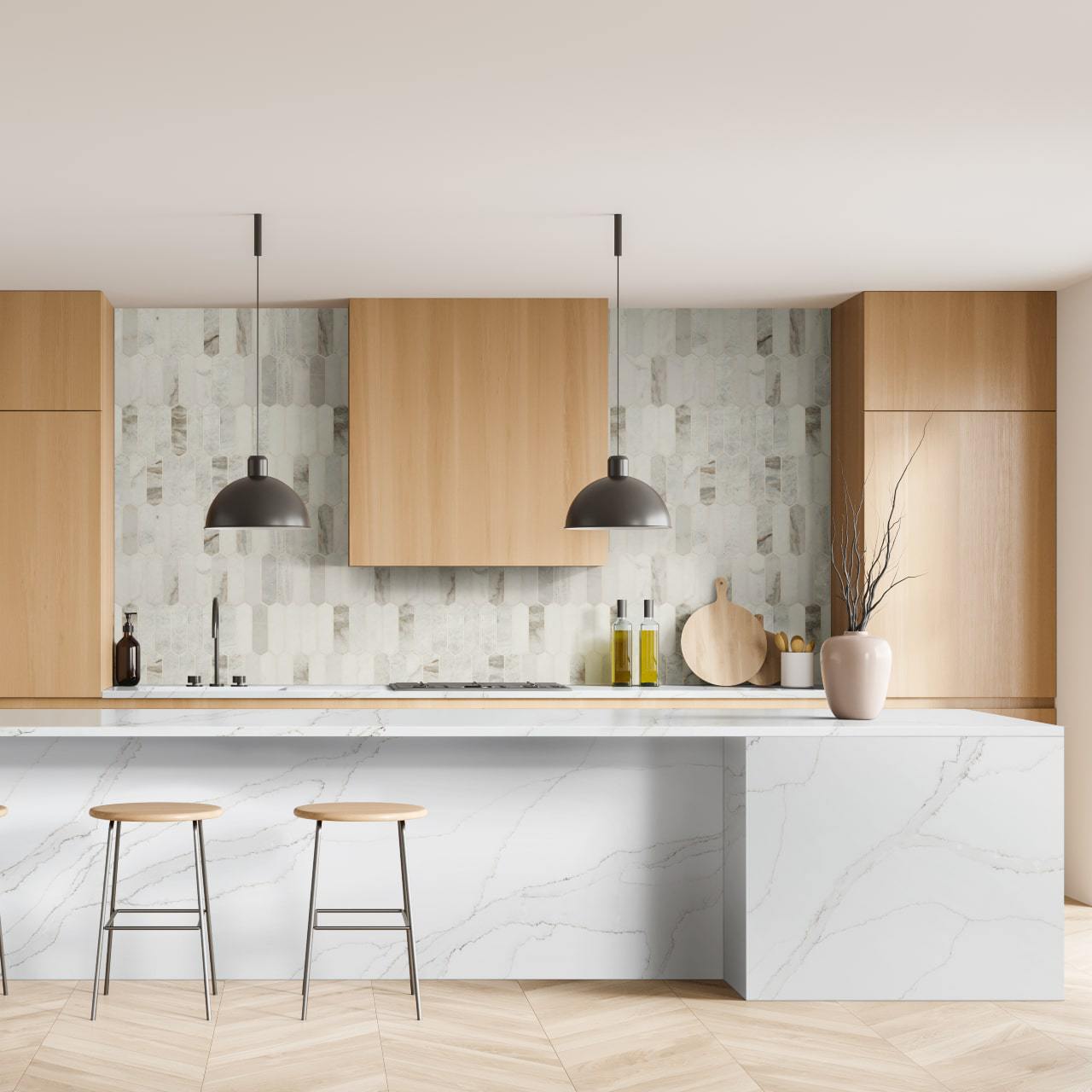 If your goal is durable premium natural quartz that will also complement your kitchen, Calacatta Izaro is an ideal choice. All quartz materials are highly durable; the perfect material for a busy kitchen full of scraping, cutting, and hot dishes. In addition, quartz is heat resistant and strong enough to minimize damage. Even better, unlike marble and granite, replacing any parts of your counter that need a little TLC is easy.
Calacatta Izaro brings the beauty of nature into your open space with a creamy white background and long brown and gold veins characterizing it. Wherever you were considering marble, imagine the fresh, bright style that this quartz will add to your room instead. Available in 2 cm or 3 cm book-matched slabs, you'll be able to use this material for nearly any flat surface design.
4. Calacatta Miraggio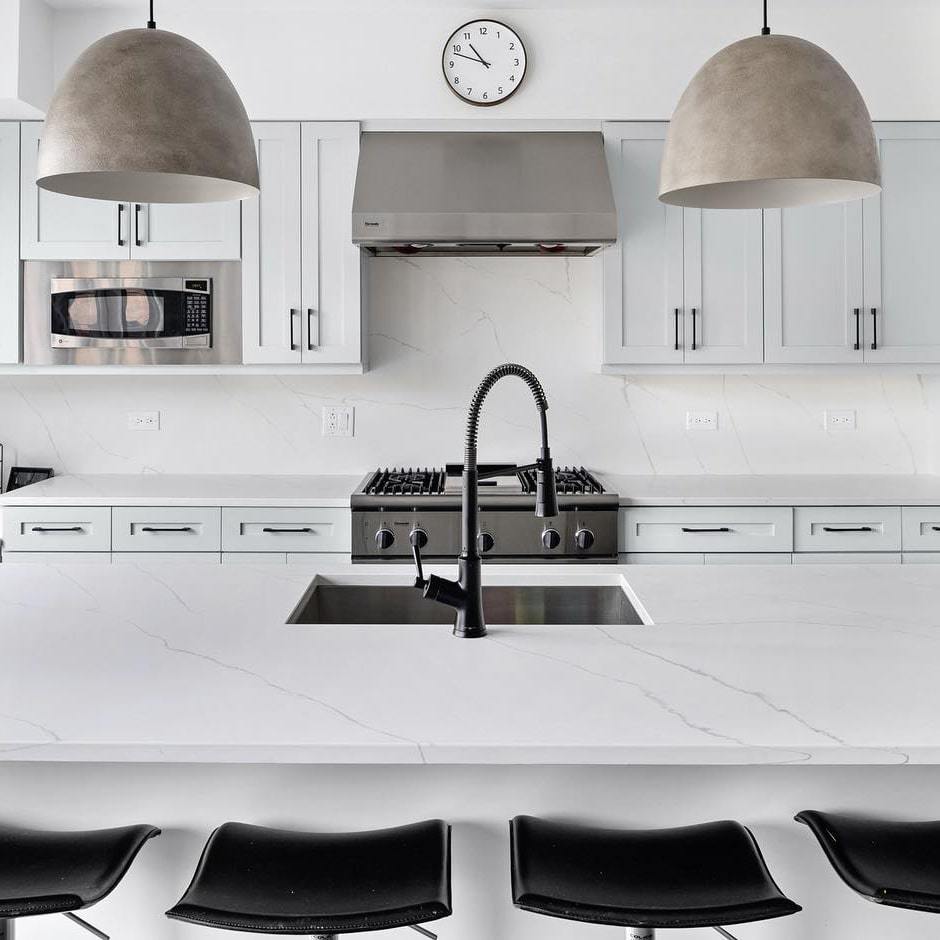 Calacatta Miraggio is marble, leveled up. The classic glossy polished white finish and gentle gray veining add class to every area you put it.
This marble lookalike is frequently seen in businesses and homes everywhere. Commercial properties love the durability and professionalism found with Calacatta Miraggio, and homeowners enjoy having counters that blend well with nearly every color and interior design style. Calacatta Miraggio is available in 2 cm and 3 cm slabs with LumaLuxe.
5. Calacatta Miraggio Gold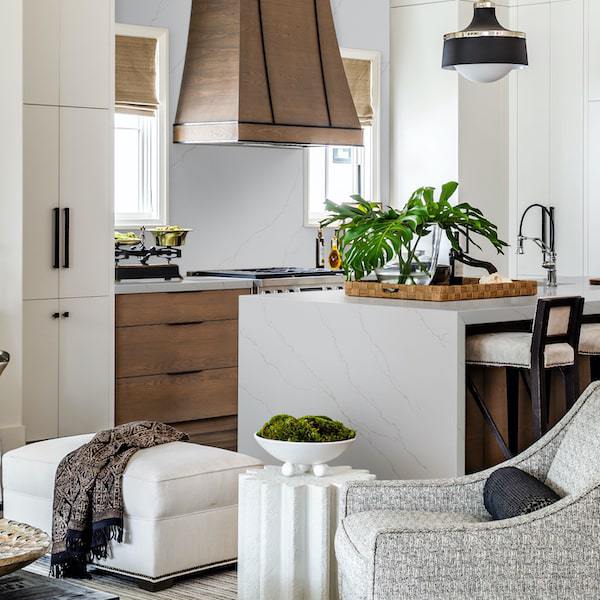 Similar to its counterpart, the Gold style of Calacatta Miraggio contrasts a crisp, white base color with strong yet elegant golden brown veining. Complete with LumaLuxe, the quartz complements architectural styles in any home or commercial property. Consider coordinating Calacatta Miraggio Gold with a mosaic product from MSI to complete your renovation.
6. Cashmere Taj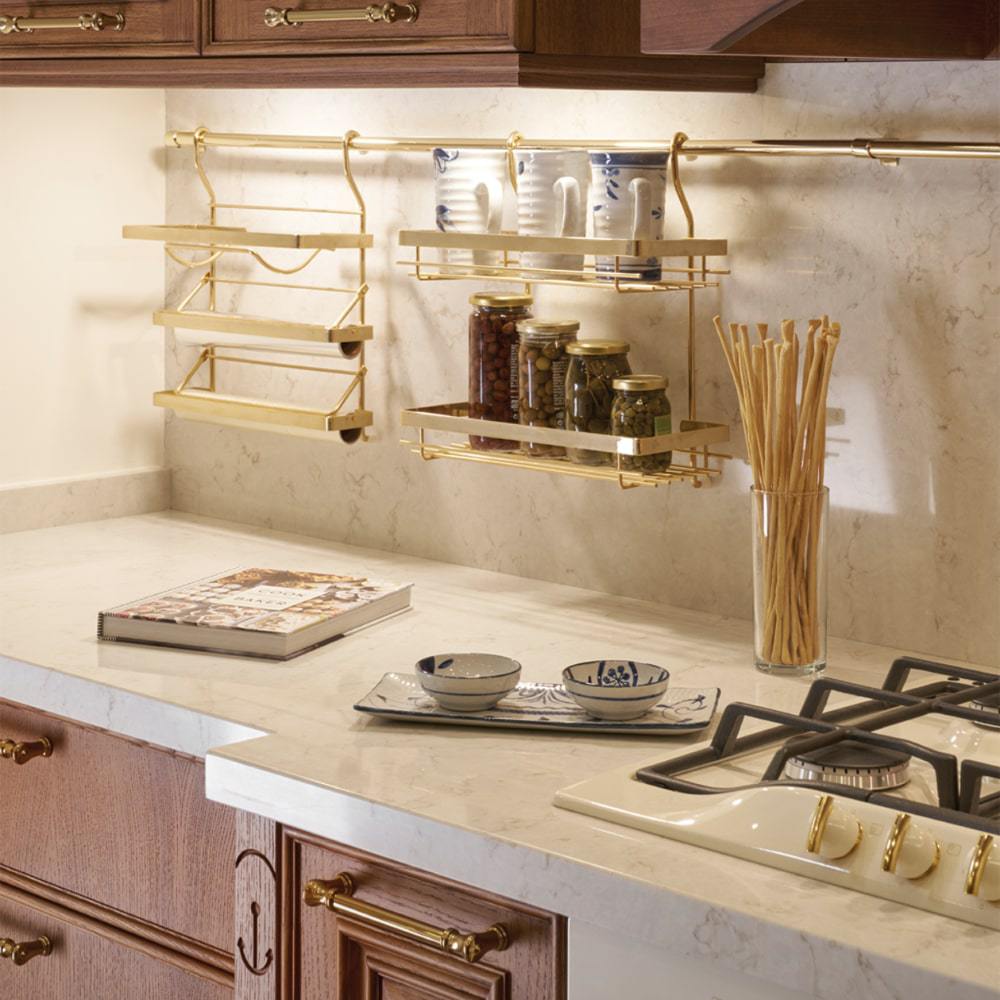 Cashmere evokes textures described as soft and creamy, which perfectly match the Cashmere Taj quartz material. In addition, the light background contrasts with bronze and gold Carrara veining to emulate natural stone.
Adding 2 cm or 3 cm Cashmere Taj to any room will enhance the sophistication level. With its long-lasting durability and easy upkeep, it's sure to be a success in your residence or business, wherever you choose to install it.
Find Your Favorite Marble Look-Alike at MSI
With multiple quartz countertop colors to pick from, MSI makes it a breeze to find a marble look you love without the drawbacks. Use the countertop visualizer to see how each style will look in your home with various edges, and get started on the road to your next renovation. Need help? Get in touch with our quartz countertop experts, who can help you decide which product would be best for you. Use our convenient chat feature, give us a call, or head into one of our showrooms.
Learn More About Quartz Countertops
Get Inspired With 10 Quartz Countertop Ideas
7 Kitchens With Glamorous Cabinetry & Quartz Countertop Pairings
6 Stunning New Quartz Countertop Colors To Satisfy Any Space
MSI's Top 10 Lumaluxe Quartz Countertop Colors
5 Beautiful Bathrooms With Quartz Countertops
The Do's And Don'ts Of Quartz Countertop Care
Learn More About Quartz Countertops
Quartz Countertops That Mimic Natural Stone: Granite, Limestone, And Marble Looks
Are Quartz And Quartzite The Same?
5 New Q™ Natural Quartz Colors Featuring A Mix Of Bold And Soft Veining