Popular
New Year, New Quartz Colors
January 12, 2016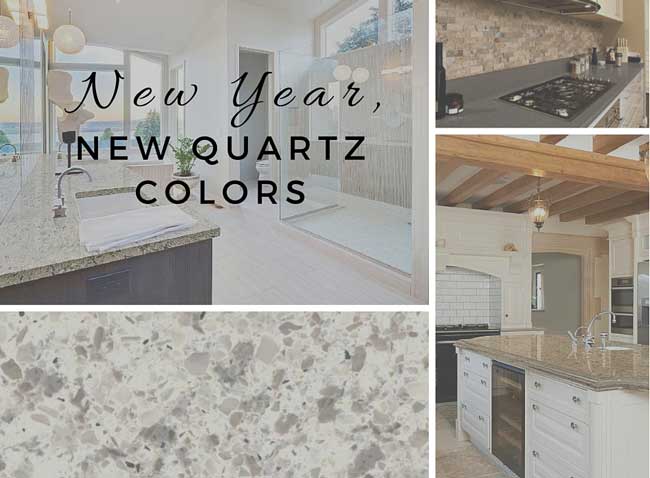 Whether you're restoring your bathroom or revamping your kitchen, the New Year is a great time to start planning. Just in time for 2016, MSI has unveiled exciting new color additions to its Q™ Premium Natural Quartz line, a collection that delivers designer looks without the price tag.
In 2016, gunmetal will supplant shades of copper, and calm, cool hues of medium and light gray will form fashion-forward backdrops. Shades of taupe, soft white, and brown will continue to make a splash in the interior design scene.
Inspired by current interior trends from around the world, the MSI design team has developed 11 unique colors that are sure to turn heads. Now with 45 gorgeous colors to choose from, you're sure to find a Q™ Premium Natural Quartz color to love.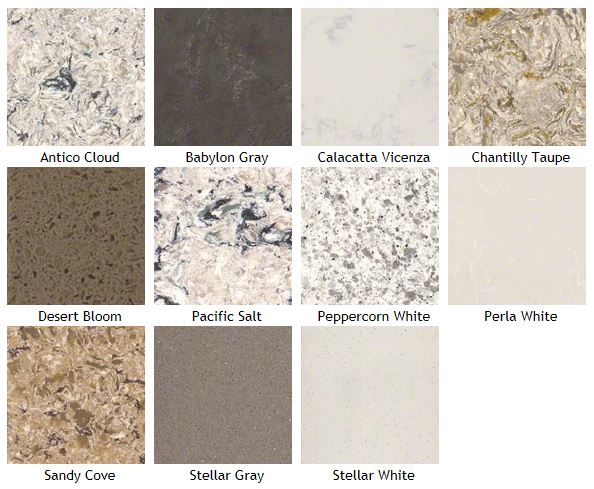 For a forward design look, consider these stylish, new color palettes in high-performance, high-design quartz:
The Color Lineup
In response to classic and emerging interior trends, new designs in Antico Cloud, Chantilly Taupe, Pacific Salt, and Sandy Cove delicately blend shades of cream, tan, blue, and taupe.
Delivering gorgeous kitchen and bathroom countertops, rich neutrals are offset by fresh fusions of white, gray, and brown weaved throughout the new Babylon Gray, Desert Bloom, and Stellar Gray designs.
Soft, steely shades of white and gray shine brightly in the new Perla White, Stellar White, Peppercorn White, and Calacatta Vicenza designs.
Stylish Standouts
Whether your decorating preferences echo classic tastes or the latest trends, nothing brings energy into your space quite like an awe-inspiring statement piece. With incredible movement and designer looks—and the beauty and depth of natural stone—these stylish standouts deliver personality and panache on countertops, accents walls, and floors alike.
Featured: Pacific Salt
Pacific Salt adds an artistic flair to any space with dark-gray and tan veins and swirls contrasted amidst a soft, creamy background. Like the vast expanses of a placid shore, Sandy Cove quartz naturally blends tan, brown, and cream swirled together into an easy-care, polished quartz.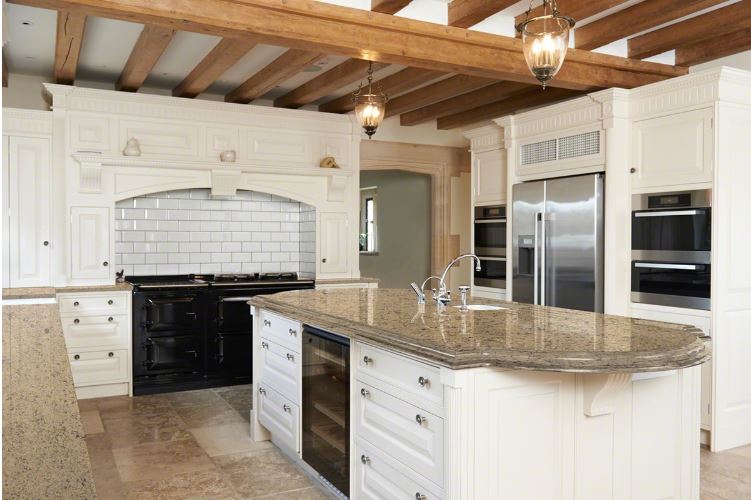 Featured: Sandy Cove
Antico Cloud embodies the beauty and movement of natural stone, featuring swirls of soft white, taupe, and stunning dark gray. Chantilly Taupe also delivers the dramatic movement of natural stone, blending dominant shades of beige with gray and taupe undertones. The result is a beautiful, premium surface that enhances virtually every style.
Dreamy Whites
Whether you're drawn to all-white interiors, marble and granite looks, or stark white amidst bright accents, white is one of the most refreshing colors on the spectrum. Clean, crisp, and versatile, it's no surprise that white is an extremely popular color choice amongst homeowners and designers alike. Fresh and chic, these white-hot knockouts deliver contemporary design and stylish sophistication.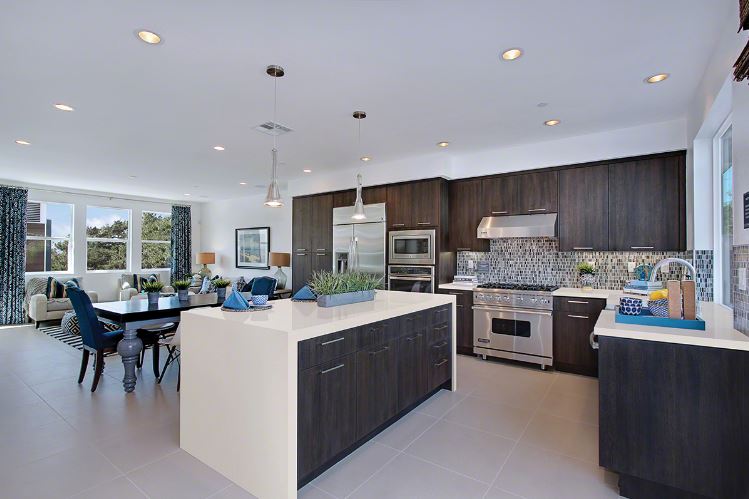 Featured: Perla White
Shimmering with subtle movement and fresh hues of white, gray, and brown, Calacatta Vicenza inspires admiration in any space. Delivering an understated aesthetic with elegant movement, Peppercorn White quartz plays on soft shades of white and warm gray, for a charming and modest charisma.
Clean and contemporary, Perla White sparkles with subtle veins amidst a milky background. With soft-white surroundings offset by subtle gray flecks, Stellar White quartz is the perfect complement to any backsplash, creating a statement in any space.
Romantic Neutrals
Starry-eyed and sultry, soft neutrals embody eternal elegance. With a wealth of potential design options, classically charming neutrals deliver a style that leaves plenty of room for interpretation. Equally beautiful on their own or contrasted by bolder design elements, these romantic neutrals open up a world of design options in any space.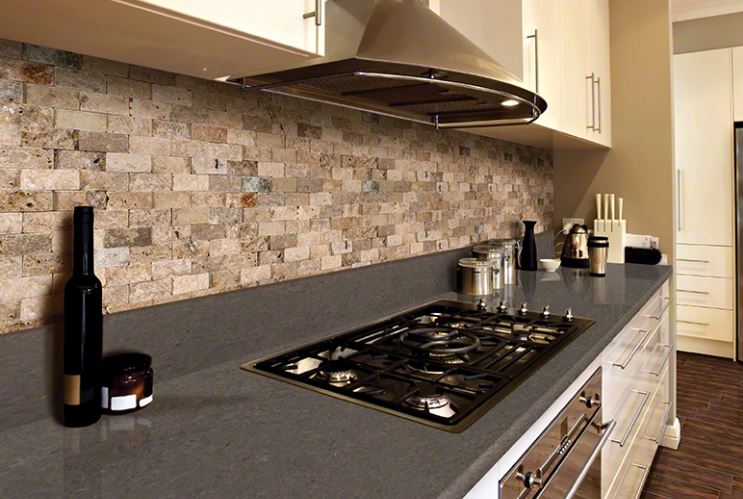 Featured: Babylon Gray
Create a dreamy feel with this fresh fusion of brown, gray, and taupe. A sleek and elegant complement to contemporary stylings, with a deep-gray background and lighter-gray veins, Babylon Gray creates quiet drama in any space.
With tonal flecks amidst a brown background, Desert Bloom delivers a design that's anything but arid. With low variation that's ideal for contemporary aesthetics, Stellar Gray quartz sparkles with a mid-tone gray background and additional flecks for dimension and drama.
Featuring a range of stunning colors to choose from, you're certain to find a Q™ Premium Natural Quartz color to bring your design vision to life.
Read More About Quartz Countertop Colors and Styles:
Complex Quartz Colors
How to Design A Standout Room With Neutral Colors
Light Colored Quartz Countertops That Can't Be Beat