Granite Colors That Create A Calming Bathroom
April 12, 2016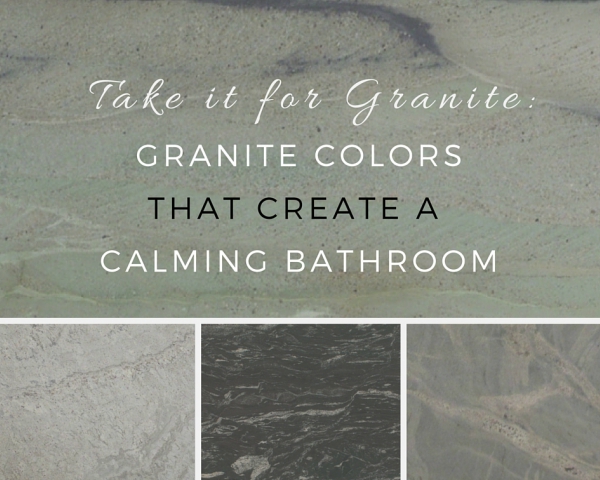 If you have your heart set on natural stone, you're in good company. When RICKI (the Research Institute for Cooking & Kitchen Intelligence) asked homeowners to list their top bathroom essentials, just under half chose natural-stone countertops as a bath "must have." To achieve new heights of style, first choose a natural-stone countertop material like granite. Next, select the granite colors that set the desired mood in your bathroom.

Setting The Mood

Any good comfort-seeker has all the bathroom basics accounted for, from bubble bath to scented candles. But in your quest for relaxation, don't underestimate the power of color. Certain colors have the ability to energize us, inspire us, and even comfort us. For that oh-so-lovely feeling of calm, choose muted hues, flowing waves, and smoky grays and greens. From Wild Sea to African Tapestry Granite, you'll create a calming escape with one of MSI's soothing granite countertops. Choose your favorites below, and use MSI's bathroom countertop visualizer to picture your perfect bathroom.
Wild Sea Granite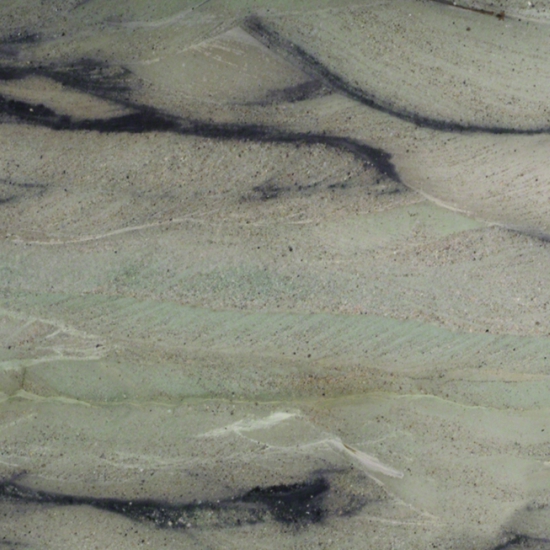 Featured: Wild Sea Granite
Bathe yourself in luxury with bathroom countertops clad in Wild Sea Granite. This light-green granite features a soothing color palette with subtle veins of dark grays and greens. Like ocean waters at low tide, this soothing granite resembles a wash of sea and sand churning together. With this peaceful granite on countertops, your bathroom will echo the calm shores of a tropical beach. For a quiet, consistent look, pair this soothing countertop with design accents in white, cream, light gray, or taupe. To draw attention to the calming greens in this lovely granite, consider gold décor accents. If you're going for a nautical theme, navy-blue and white accents also look stunning alongside Wild Sea Granite.
White Supreme Granite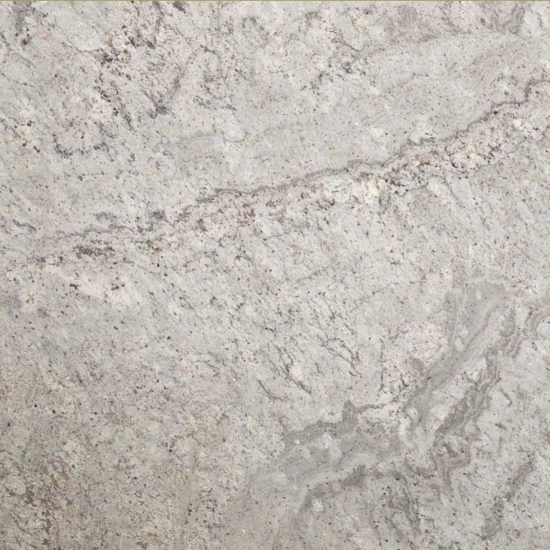 Featured: White Supreme Granite
Since granite is durable and easy to clean, it lends well to a beautiful, stress-free style. With a bathroom dressed in White Supreme Granite, style and sensibility reign supreme. In this design, cool swirls of gray and white highlight the depth and beauty of natural granite. Slow down the hectic pace of everyday life with a touch of soothing white granite on bathroom counters.
Silver Waves Granite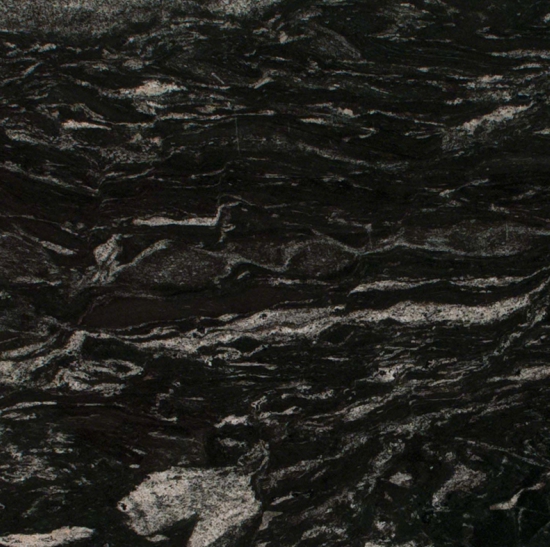 Featured: Silver Waves Granite
Like the midnight sky twinkling with iridescent moonlight, Silver Waves Granite creates an air of peace and reverence. Black, which elicits feelings of security, is the amalgamation of all colors completely absorbed. For a calming feel, don't be afraid to go dark. This mesmerizing granite from India is offered in both polished and honed finishes, so it's easy to create a look that's uniquely yours. Pair this sultry, black-and-gray granite countertop with harmonizing shades of light gray, taupe, cream, or silver.
African Tapestry Granite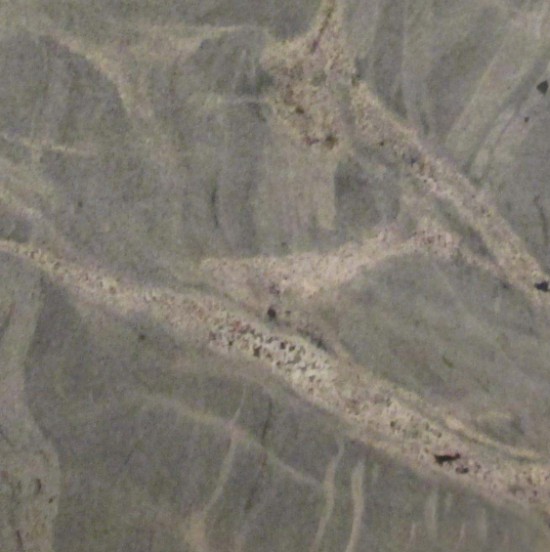 Featured: African Tapestry Granite
Return to the Motherland with African Tapestry Granite from Namibia. Marked by sepia veins and jet accents, this smoky mushroom-and-gray granite creates a relaxing vibe. For a cohesive feel, pair this smoky granite with easy neutrals in crisp white, medium gray, or black. These polished granite slabs come alive on bathroom countertops, but they're also ideal for a variety of interior and exterior applications.
For the ultimate bathroom bliss, take your pick from MSI's soothing selection of granite counters. When you surround yourself with comforting granite countertop colors, your troubles seem to just float away—if only for a moment.
Learn More about Popular Granite Colors

Granite Colors That Always Look Clean (Even When They Aren't!)
Gorgeous Granite Colors That Never Go Out of Style
Granite Done Right: Your Primer for Custom Edge Profiles
READ MORE ABOUT GRANITE COUNTERTOPS
Forget Laminate! Get the Real Deal with Granite Countertops
Granite Colors That Always Look Clean (Even When They Aren't!)
Granite Colors with Romantic Hints Of Rose
Granite Countertops Add Value to Your Home