Which Porcelain Tiles Are Water Resistant?
January 17, 2019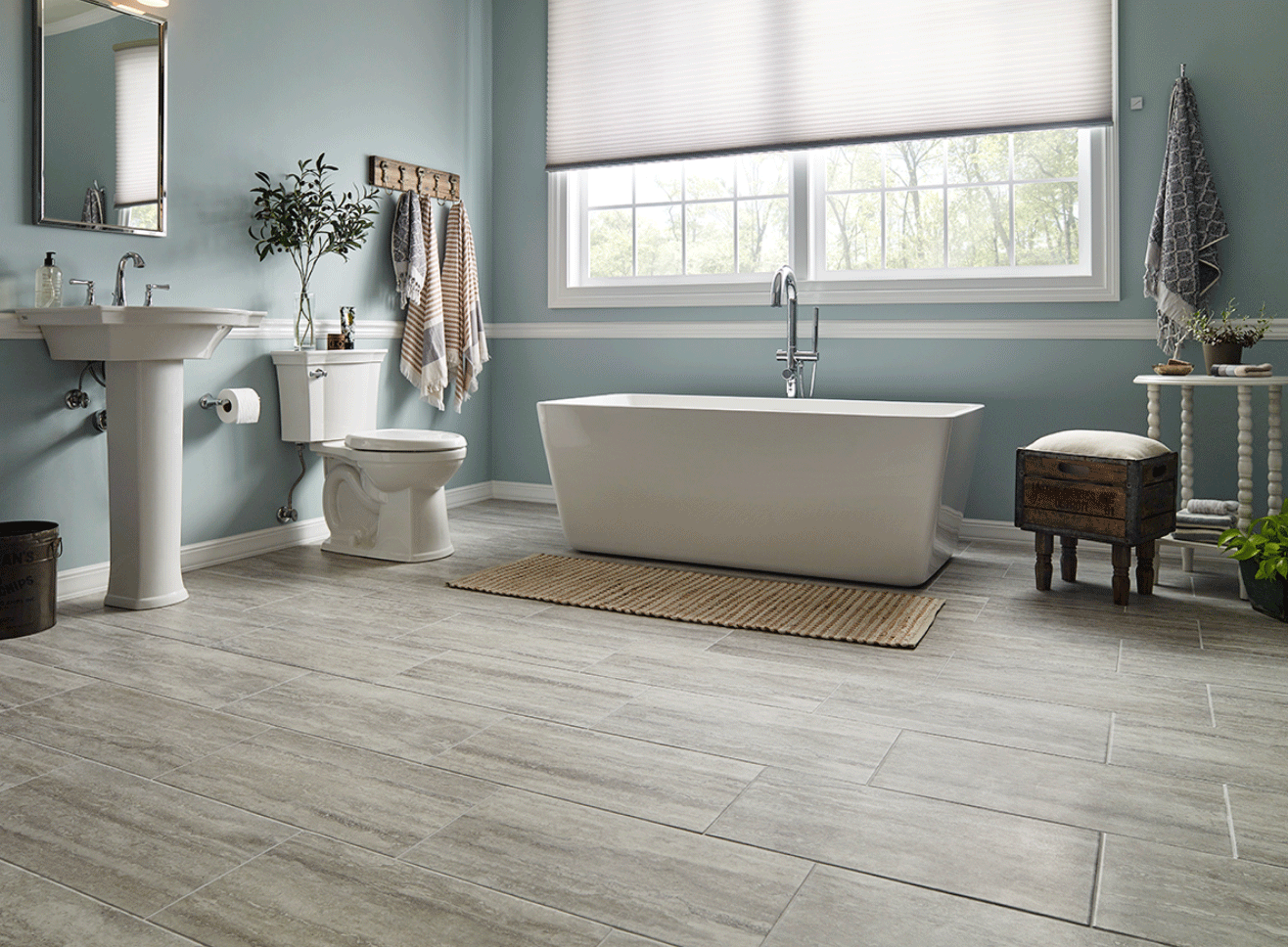 When it comes to your tile, water resistance is a very important factor to consider, especially for floors, kitchen backsplashes, shower surrounds, and outdoor areas. Tiles are rated based on how fast they absorb water, and the denser a tile is, the less water it absorbs. Porcelain tiles are the go-to choice because they boast the best water resistance since they feature the lowest absorption rate. Let's take a look at what this means.
The American National Standards Institute (ANSI) is an independent, non-profit organization that measures various properties, including the density of tile. The ratings come from testing the tile's permeability to water. This includes boiling tile and comparing its weight gain from its initial dry state. The water absorption rates measure how much moisture certain tile will absorb on a continuous basis.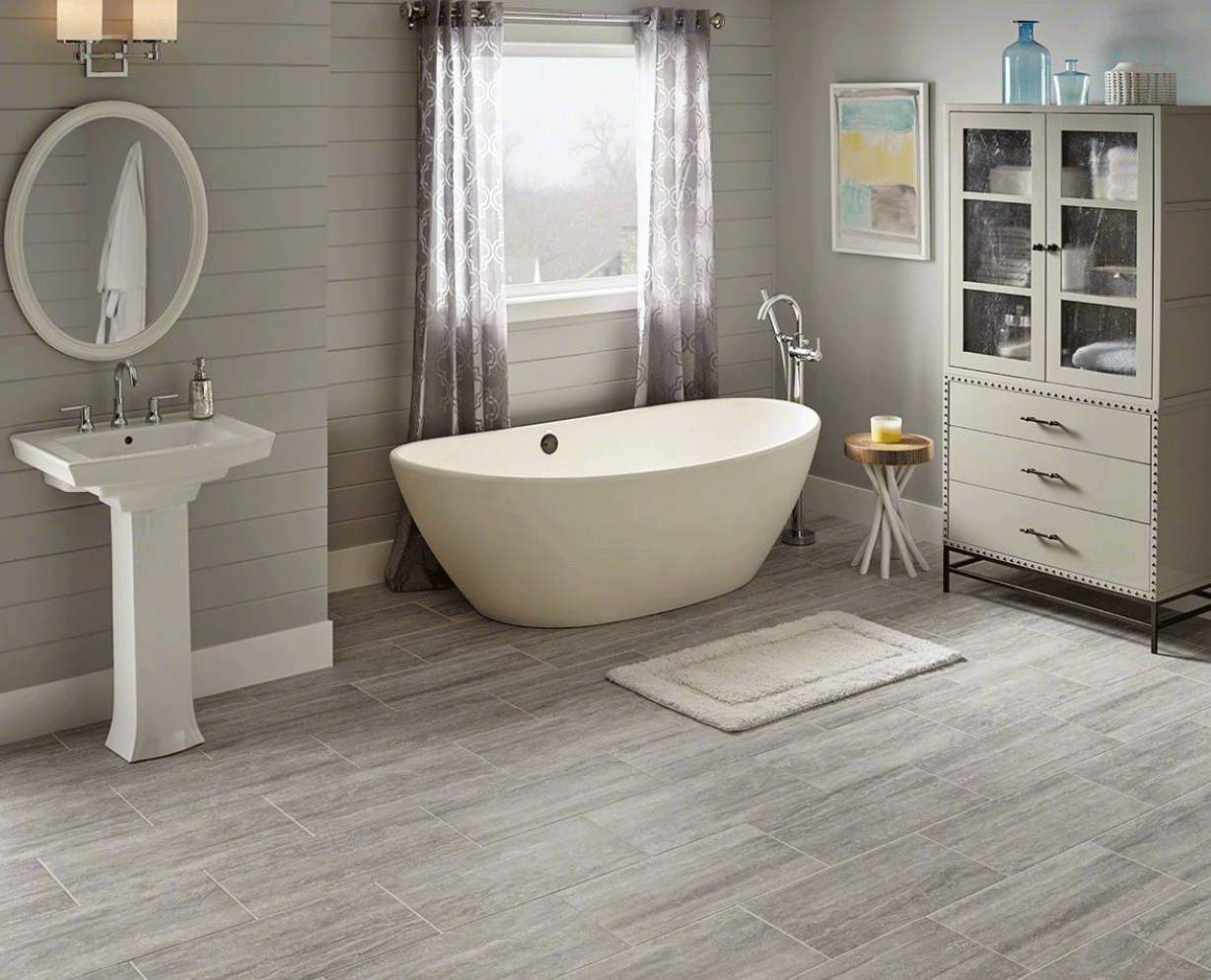 Featured: Veneto Gray Porcelain Tile
Knowing how dense the tile is will let you know how water resistant it is. The group's rating system includes four different ratings for water absorption rates, and they are:
Low density or non-vitreous: Water absorption rate is more than 7 percent. These tiles should only be used indoors.
Medium density or semi-vitreous: Water absorption rate is between 3 percent and 7 percent. These tiles also should only be used indoors.
High density or vitreous: Water absorption rate is between .5 percent and 3 percent. These tiles can be used for indoors and outdoors.
Extremely dense or impervious: Water absorption rate is .5 percent or less. This category includes porcelain, and these tiles can be used anywhere.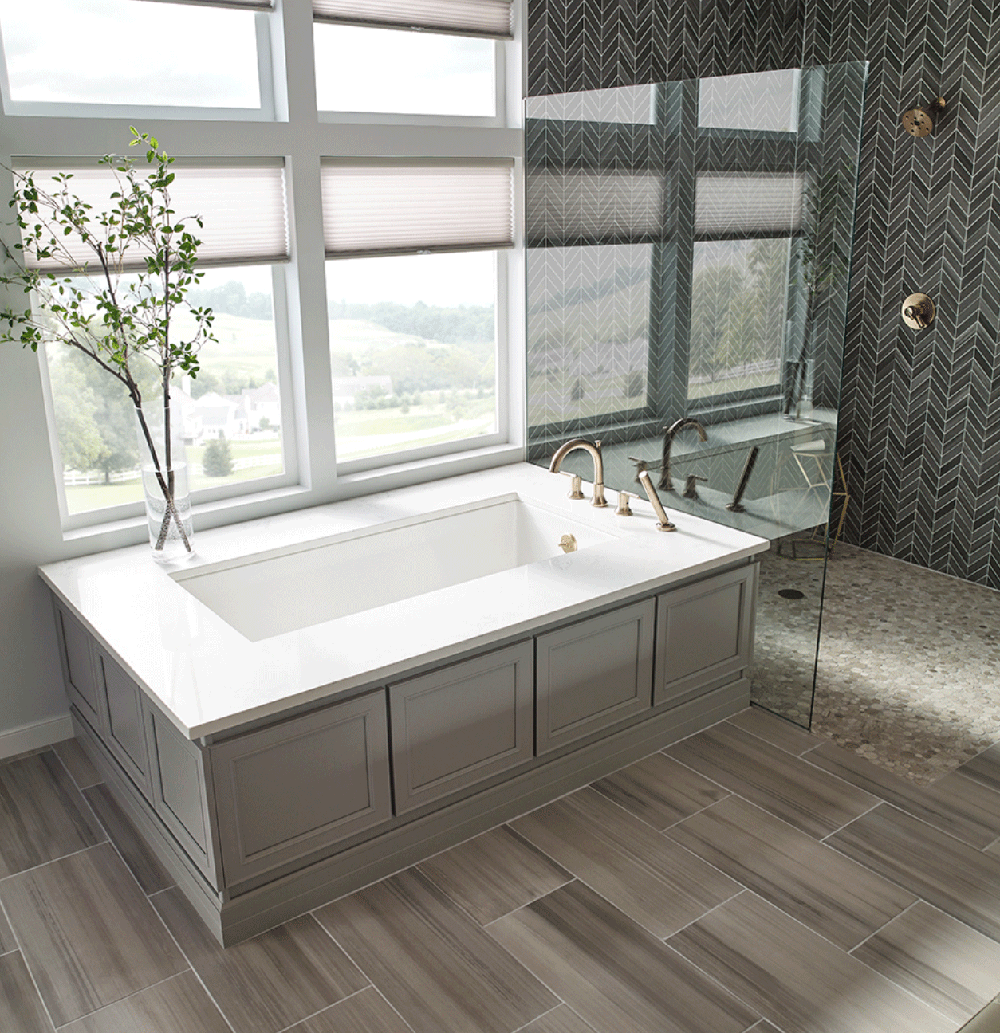 Featured: Watercolor Graphite Porcelain Tile
While some tiles like natural stone might be water resistant, it's primarily thanks to the added sealant. Many stones are porous, while some, such as granite, are harder; however, it still requires sealant since it helps protect the tile long-term. But, with modern porcelain tile, it's the glaze from being fired in a kiln that stops water from penetrating its surface. Porcelain tiles are made from a mixture of dense clay, sand, and water. Some of the water is removed by placing the mix in a dryer before it's then molded into the tile's shape. The tiles are dried again and then glazed. Baking the porcelain tile in a kiln at an extremely high temperature for a long period of time removes almost all of the moisture in the tile. The longer time for it to bake also helps create a very hard, dense, and durable tile.
One important fact to note is that while your porcelain flooring may be extremely water resistant, your grout, on the other hand, isn't. Especially for tile in a lot of water like in a pool, you'll need to add a sealant to your grout.
READ MORE ABOUT THE DIFFERENT TYPES OF PORCELAIN TILE
When To Choose Ceramic Over Porcelain Tile
Why Designers Are Falling For Antoni Porcelain Tile
Why Porcelain Tile Is Ideal For Laundry Rooms