Tile Style: Marble Flooring That Wows
December 15, 2015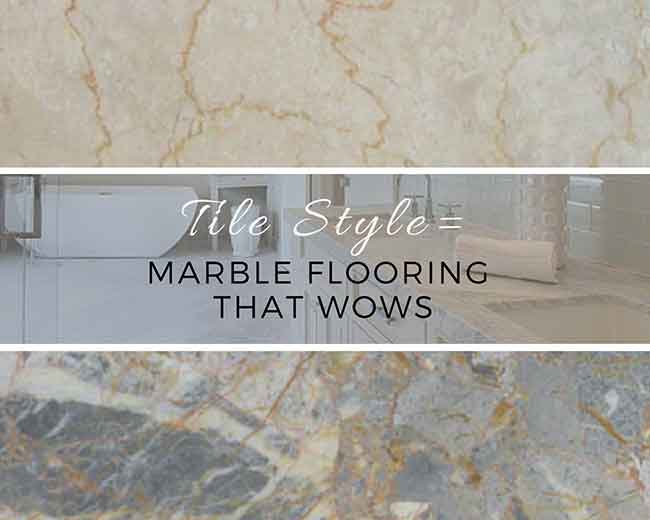 Whether you adore the understated simplicity of white and beige or crave something a little more daring, marble flooring is a beautifully diverse option that satisfies the tastes of modern and classic decorators alike. From Gris Nebula to Botticino Semiclassico, there's a stunning marble flooring from MSI to help you achieve that unique aesthetic you desire:
1. Gris Nebula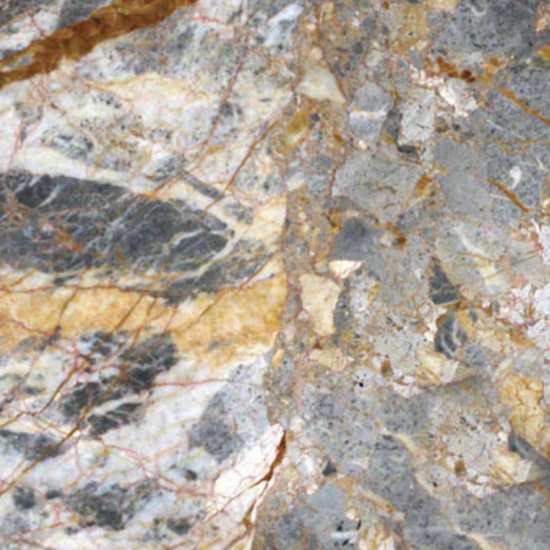 Featured: Gris Nebula Marble
Like an interstellar cloud stretching beyond the Milky Way, Gris Nebula marble adds a new dimension of style to any space. With showy shades of dramatic gray, gold, white, and rust throughout, this one-of-a-kind natural stone creates a style that's out of this world. Add instant glamor to floors, countertops, and backsplashes in both residential and commercial properties. For a monochromatic look, pair this tile with various shades, tints, and tones of gray. For a more complementary look, consider contrasting accents of violet to play up the gold undertones flecked throughout this tile.
2. Carrara White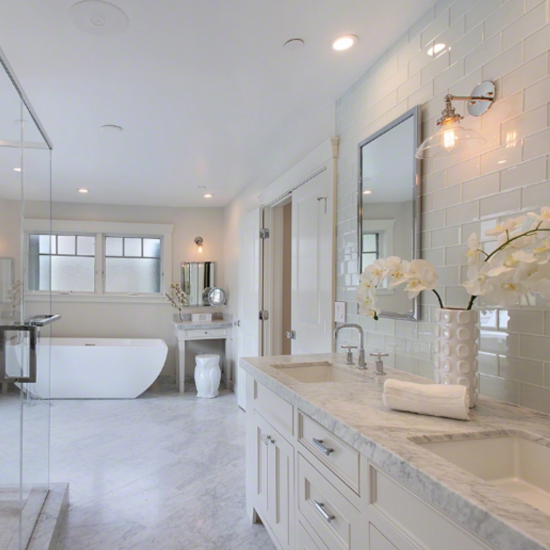 Featured: Carrara White Mable
With roots as far back as seventeenth-century Rome, Carrara marble delivers a style that's eternally elegant. Marble from Carrara was even used to build the Pantheon and many sculptures of the Renaissance, including Michelangelo's David. Extravagant without being ostentatious, Carrara White marble features soft shades of white and gray, creating an eye-catching backdrop on both floors and countertops. Crafted with care in Italy, Carrara marble is available in both slabs and tiles in a variety of finishes, including honed, polished, and tumbled. This marble is suitable for both residential and commercial projects, from floors to countertops.
3. Calacatta Gold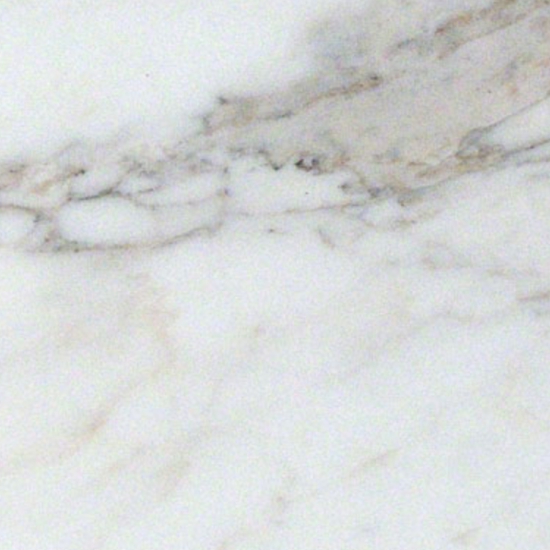 Featured: Calacatta Gold Marble
With a refined style that's characteristically European, Calacatta Gold marble is a distinct Italian marble with dominant shades of white and gold. Equally striking on sweeping kitchen islands, countertops, and floors, this gorgeous tile delivers polished panache in any space. Available both honed and polished and in tiles, slabs, and mosaics, you'll achieve seamless coordination for every interior design project.
4. Crema Marfil Commercial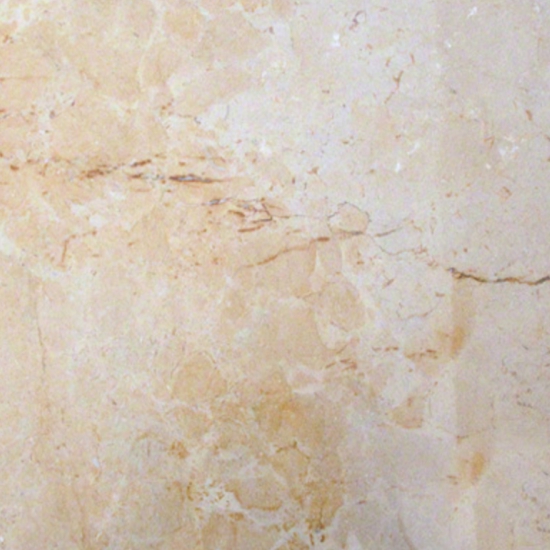 Featured: Crema Marfil Commercial
If gray isn't your cup of tea, and all white seems too basic, perhaps you need a little more spice in your life. With Crema Marfil Commercial marble from Spain, you'll turn up the heat and escape in style to the far corners of the Mediterranean. This gorgeous tile marble, set off with subtle beige tones flecked with delicate gold veins, is chic and showy. Available in a polished finish in 12x12 tiles, this lovely tile is great for interior projects in both residential and commercial properties, including floors, countertops, and backsplashes.
5. Cherry Blossom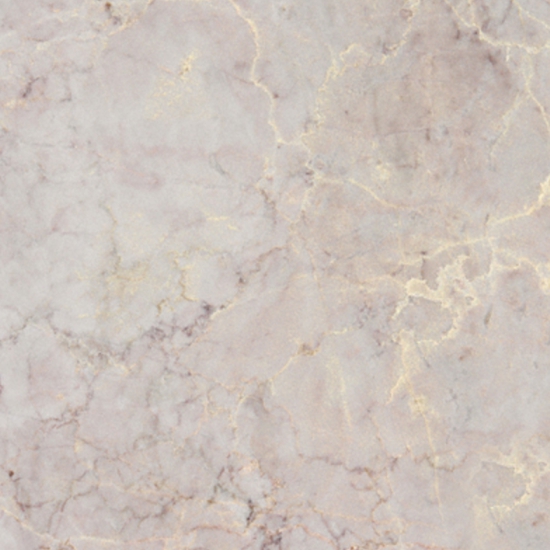 Featured: Cherry Blossom Marble
Like fresh floral blooms in the springtime, Cherry Blossom is naturally spectacular. This exquisite marble blends soft shades of pinks, creams, and light grays, for a uniquely different spin on what you've come to expect from marble. Recommended for interior applications in both commercial and residential properties for flooring, countertops, and backsplashes, this marble tile is as beautiful as it is versatile. Chosen as the Pantone Color of the Year for 2016 alongside "Serenity," "Rose Quartz" (a rosy-pink color) is bold but soft and sweet. If you wish to add inflections of rose throughout your home—but desire a more muted look—consider Cherry Blossom marble tiles on floors and countertops, with an accent wall in a balanced gray-blue tone.
6. Botticino Semiclassico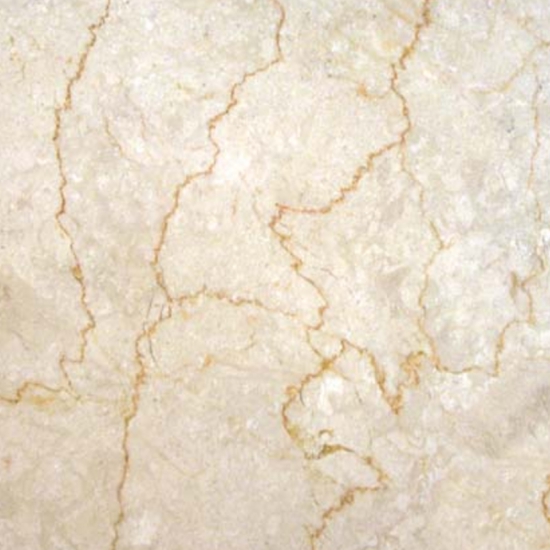 Featured: Botticino Semiclassico Marble
Hailing from the far corners of Italy, Botticino Semiclassico marble tiles are simultaneously traditional and modern. Available as polished slabs and tiles, and recommended for interior use in both commercial and residential properties, this gorgeous marble adds a European flair to anything it touches.
Achieve refined style in a variety of settings—from floors to marble countertops and backsplashes—with this exquisite, white-and-beige tile. Infuse instant style into any space with the time-tested beauty of marble. Whether drawn to shades of pink, gray, white, gold, or rust, there's a beautiful marble tile flooring from MSI to bring your design vision to life.