Romancing The Stone - Bring It Together With Natural Stone Mosaics
October 26, 2012
In our Romancing the Stone series, we've talked quite a bit about our love for natural stones – granite, travertine, slate, and limestone to name a few. However, we also love bringing stones together to create texture and depth, focal points, accent, and striking displays of color not often found in nature.
Natural Stone Mosaics for indoor and outdoor applications are unique complements or features for every project and allow us to indulge both our creativity and love of natural stones.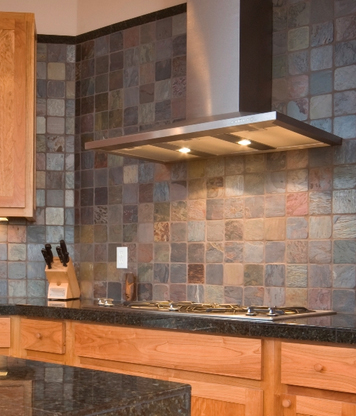 Not to be confused with our glass stone blend mosaics, glass metal blend mosaics, or porcelain mosaics, natural stone mosaic tiles are typically combinations of one type of natural stone in a sheet or tile most popularly utilized as wall tile. For example, the mosaic sheet "Autumn" is a multicolor selection of slate pieces; the mosaic sheet "Golden White" is comprised of quartzite; "Café Forest" is marble on mesh.
MSI offers 46 different natural stone mosaic sheets alone and hundreds of tiles, edges and moldings, giving you endless options for creating natural stone displays in marble, slate, travertine, quartzite, and onyx. The differences extend far beyond color – mosaics come in a myriad of styles to create texture and depth – styles like pebbled, basketweave, tumbled, and honed and beveled. A mosaic hatch from the Tuscany collection is one such example of a unique cut and "tumbled" finish. Marble medallions are also a popular choice for unique and interesting focal points.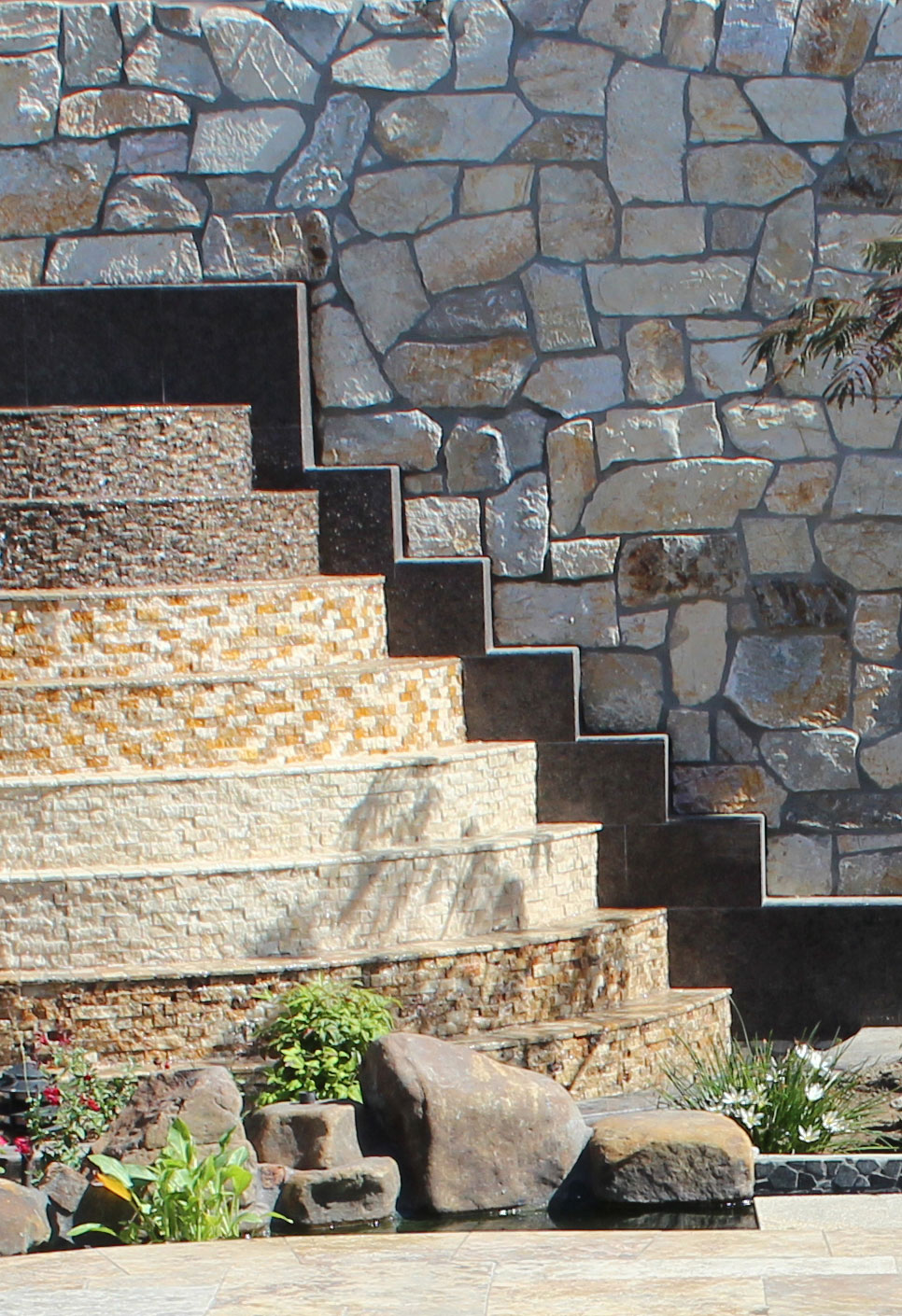 Clearly there are many options to explore when it comes to natural stone mosaics, but the options for their application are as varied. The most common uses are wall applications (often as backsplashes or edgings), but natural stone mosaics can also serve as floors, countertops, and for outdoor landscaping needs or in and around swimming pools and water features. They may be used sparingly as a border to enhance the simplicity of other tiles or rock borders, or they may be used in larger quantities to fill a space with an exotic, earthy feel.
What is most exciting about natural stone mosaics is that we can recreate the amazing places that we have visited, or wish we could visit. For example, the mosaic sheet "Mixed Travertine" is exactly what the name implies – a gorgeous blend of creams, rusts, greys, and browns of travertine. In fact, with one sheet of travertine, you can capture the most exciting, colorful parts of the Hot Mammoth Springs, the city of Austin, or Hanging Lake in Colorado (places we explored in Part 1 of this series "The World's Most Beautiful Travertine"). Natural stone mosaics allow us to bring exotic places home and utilize the very best aspects of each of these locales – such as the pinks that are more rare and surprising in natural exhibits.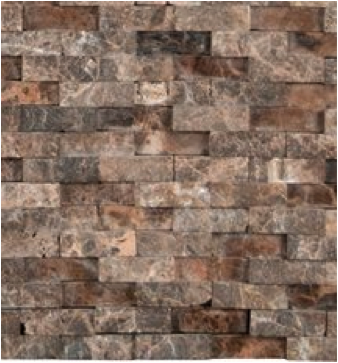 Natural stone mosaics allow us to create art within our homes and businesses – a perfect blend of the natural stones we have come to love and celebrate in our Romancing the Stone series! Join us for our next installment, Onyx: The Jewel of Modern Design.