Tips From The Trade: The Most Popular Finishes For Pavers
February 23, 2017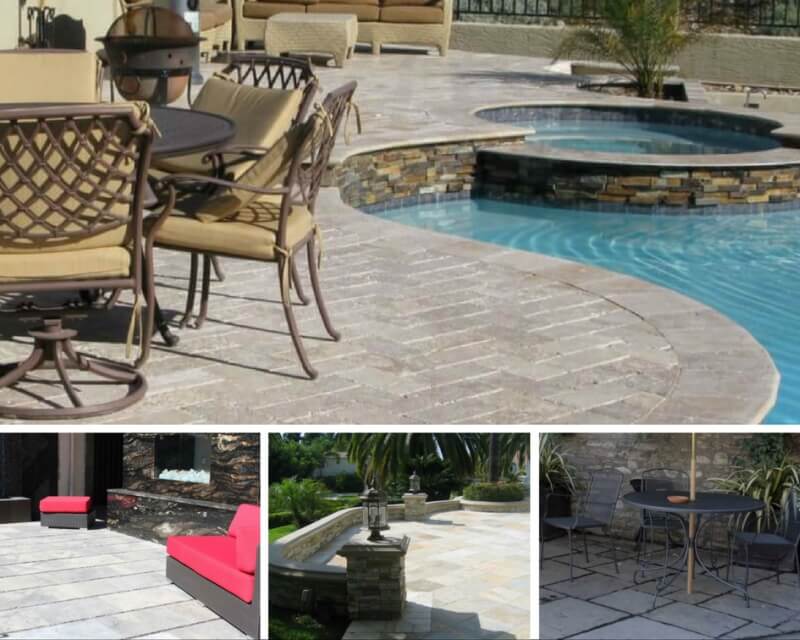 With spring just around the corner, now is the perfect time to spruce up your walkways, patios, outdoor kitchens, and pools. And one way you can give your hardscaping the timeless surface you are seeking is by installing pavers. Natural stone pavers crafted from travertine, marble, granite, sandstone, basalt, and limestone are available in a wide range of colors, textures, and finishes.
Selecting the appropriate finish on the paver is just as important as picking the material, color, and installation pattern. While some finishes are for purely aesthetic qualities, others help to make beautiful natural stone pavers slip resistant, essential for areas around pools, spas, and outdoor kitchens.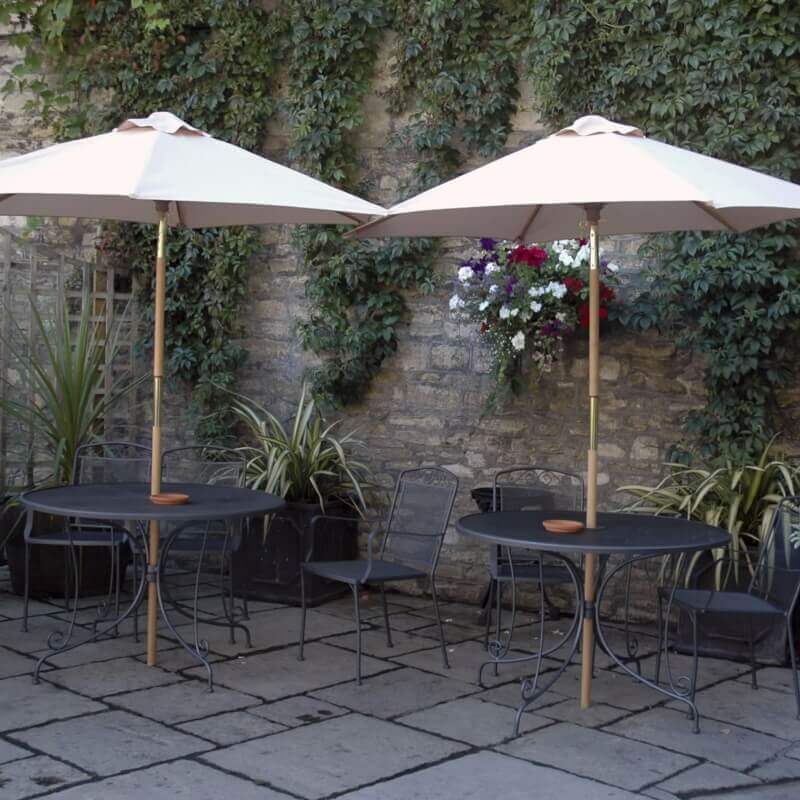 Featured: Basalt Blue Pavers
Reminiscent of a café in southern France, this charming seating area is grounded by the rustically beautiful Basalt Blue Pavers. These deep charcoal, nearly ebony pavers are produced from natural volcanic rock that has been flame-finished to increase its durability and traction. The flaming also results in a weathered look, perfect for punctuating your space with a rustic natural stone element.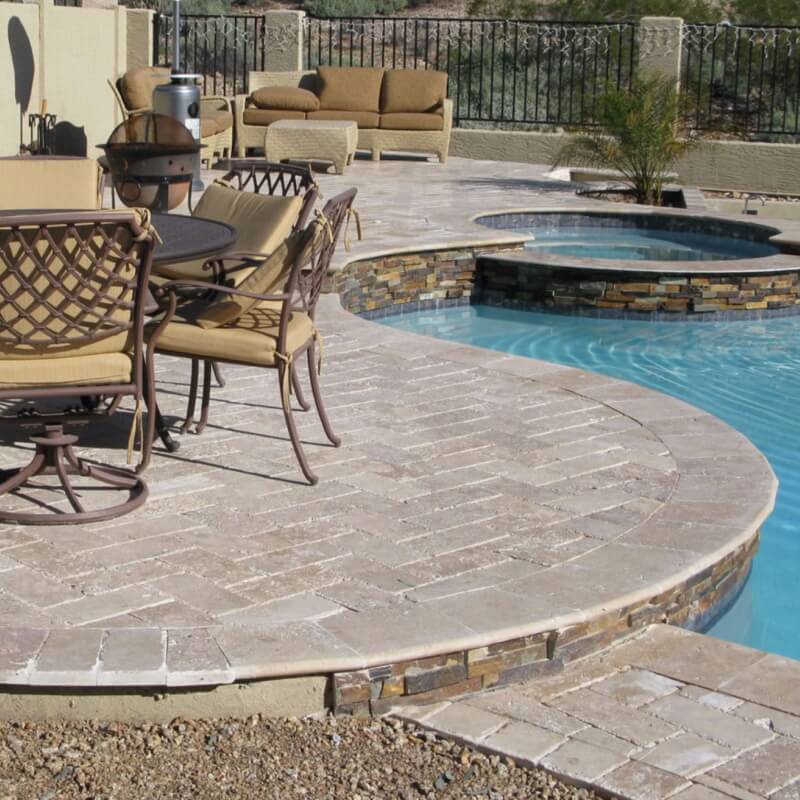 Featured: Tuscany Beige Chiseled Pavers
You don't have to sacrifice style and class for slip-resistant materials around your pool and spa. Tuscany Beige Chiseled Pavers have textured edges and surfaces that increase traction while adding a touch of Old World style. Durable, comfortable for bare feet, and classically elegant, natural travertine pavers set the stage for both casual family evenings and chic parties.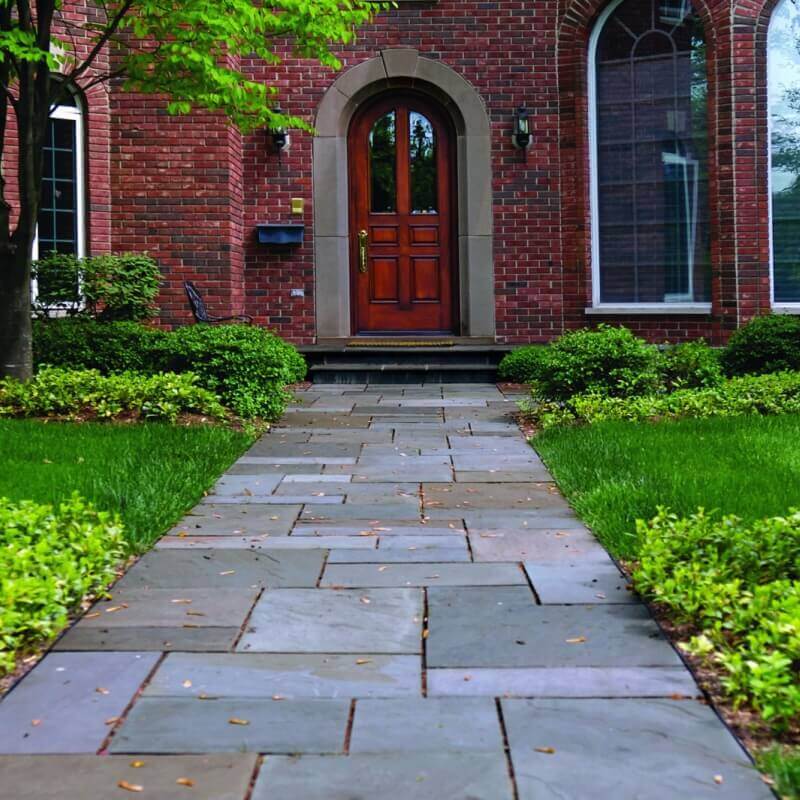 Featured: Pennsylvania Bluestone Pavers
Is the sidewalk leading to your front door as welcoming as this one composed of Pennsylvania Bluestone Pavers? The cool grays and the warm rusts of the pavers, nestled into the rich green landscaping, look natural and at home. To add character to this installation, a variety of sizes and shapes of natural sandstone pavers were used in this pathway. A natural finish was selected to provide more traction than a smooth or polished surface.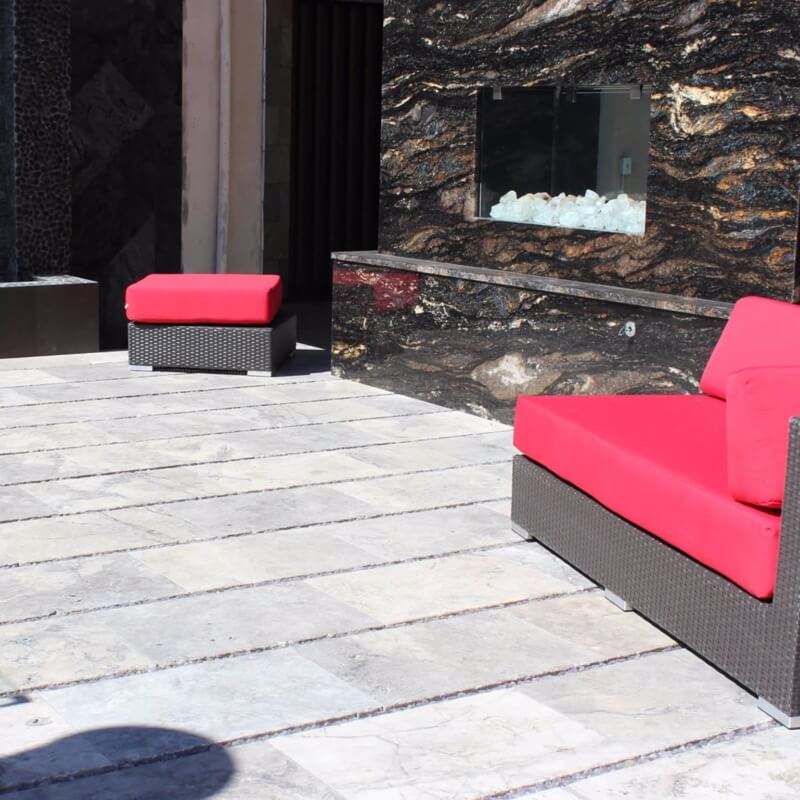 Featured: Silver Travertine Pavers
Perfect for contemporary and modern applications, the tumbled finish of these Silver Travertine Pavers provides a bright and stylish surface that beautifully complements the dramatic granite fireplace. Creating a tumbled travertine can take several weeks. Travertine tiles are placed in a rotating barrel along with water and abrasive grit and then tumbled until the desired texture is achieved.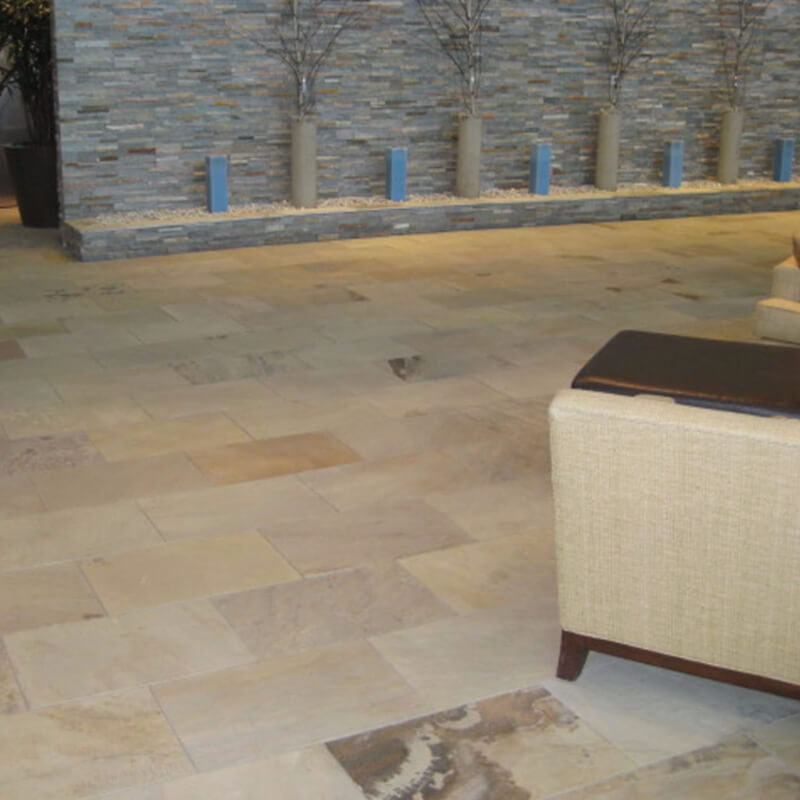 Featured: Fossil Rustic Hand Cut Pavers
Fossil Rustic Hand Cut Pavers, crafted out of fine natural sandstone, feature a random combination of swirls, clouds, veins, and rings. Set against contemporary accessories, furniture, and a natural stone stacked wall, they provide a warm and natural character that simply cannot be equaled.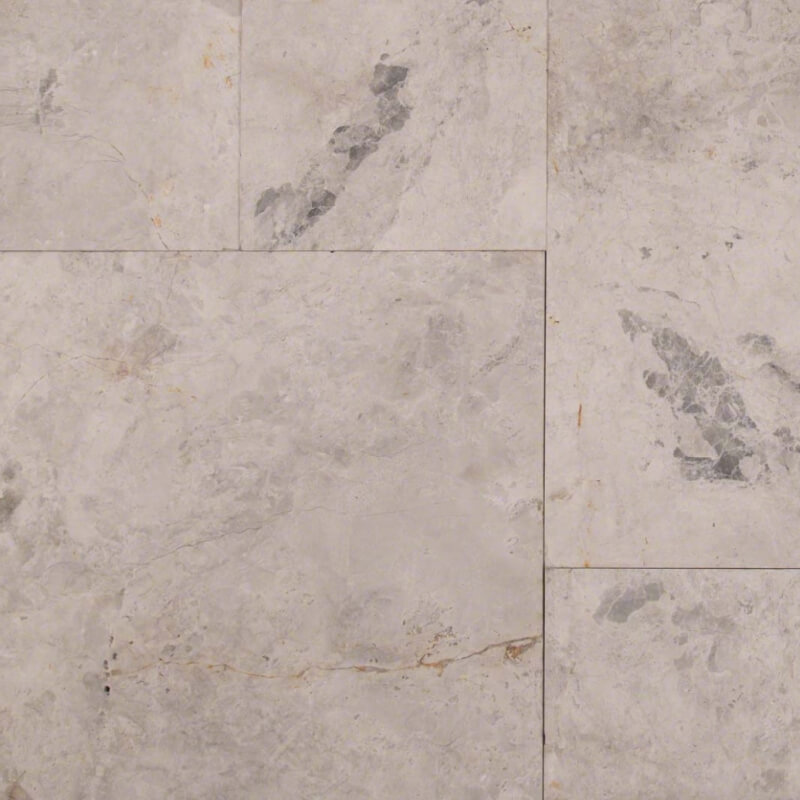 Featured: Tundra Gray Marble Pavers
Another finish appropriate for a wide variety of interior and exterior projects is brushed. Here, Tundra Gray Marble Pavers feature a brushed finish and are offered in a kit for easy installation and design. The brushed finish allows for better traction than a polished finish, while still allowing the veins, swirls, and flecks of the natural marble to be the star of the project.
Explore the MSI Pavers Collection to find the right paver material for you, and get started on your outdoor project! Whether you opt for marble, limestone, sandstone, granite, or travertine pavers, make sure you select the right finish for your climate and application.