Spectacular 3D Wall Tile Designs To Boost Depth And Texture
September 16, 2019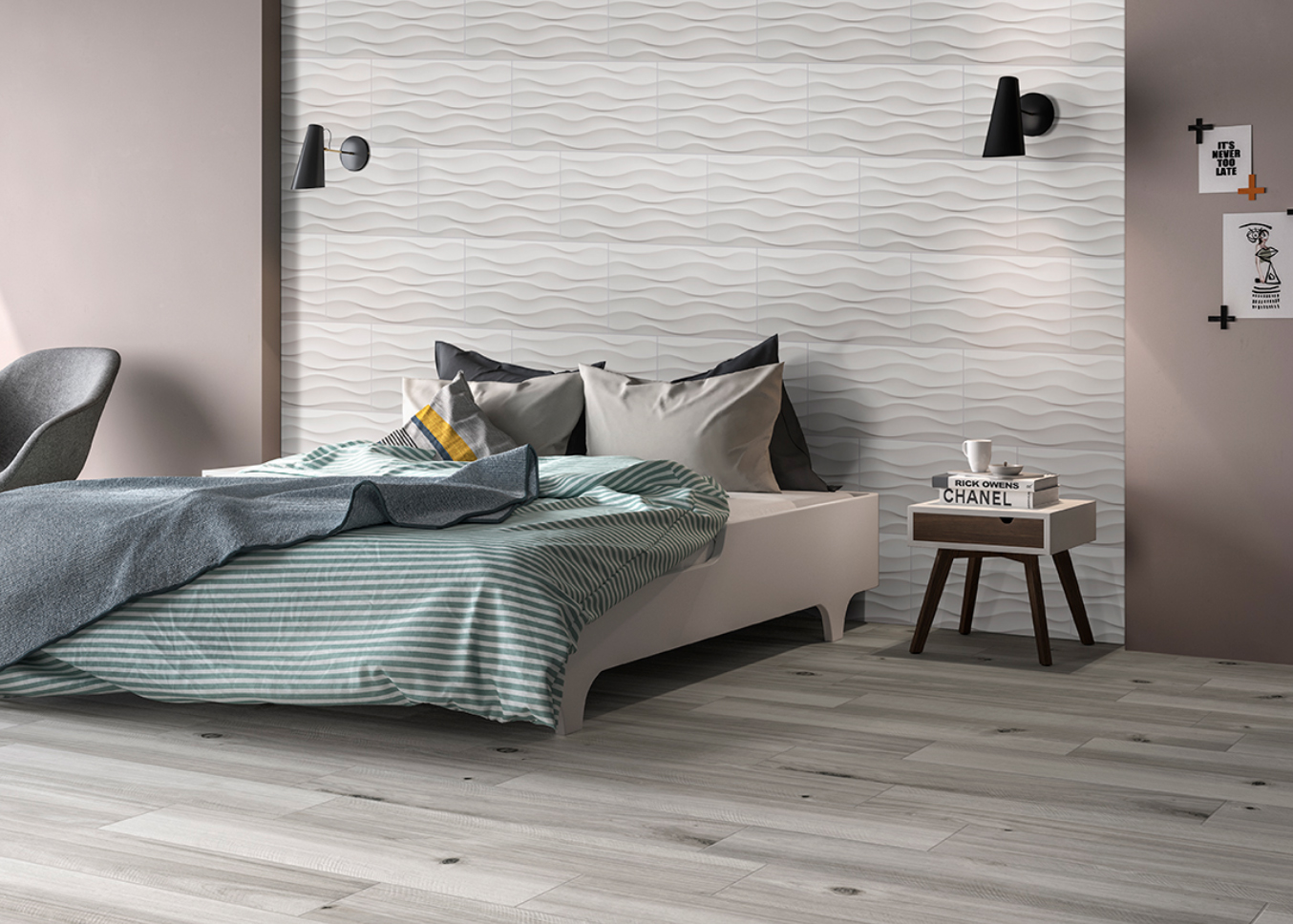 Tiled walls are nothing new — many generations of homeowners have appreciated their practicality as well as beauty. Wall tile is easy to keep clean, strong and durable, and add a decorative touch that can range from subtle and upscale to bold and creative.

Today's 3D designs, however, add a whole new dimension of texture. Whether your style is rustic or modern, or you wish to create a calming or energizing space, 3D porcelain, natural stone, or glass backsplash tile can add those elements to your room. Even plain white textured tiles bring an undeniable charisma unmatched by any other surface.

So, are 3D wall tiles a good choice for your home? Here are a few of our most popular modern tile options, along with some gorgeous ideas you can use in your own designs.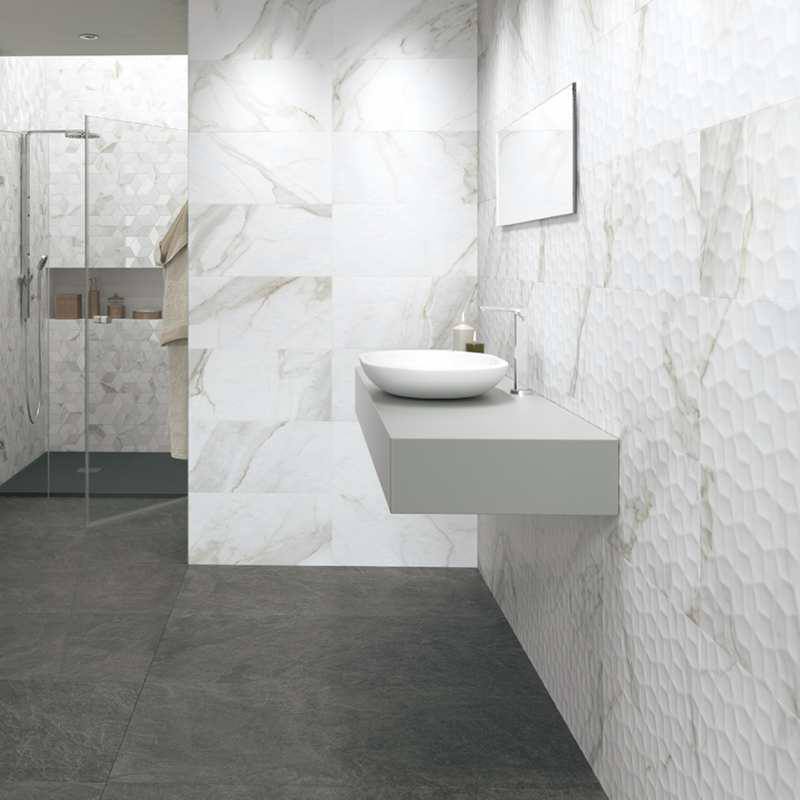 Adella Viso Calacatta 12 x 24 Satin
The soothing rippled pattern of Adella Viso Calcacatta porcelain wall tile shows off the elegant gold and gray veining. It gives the classic marble look a contemporary flair. Pair a textured accent wall or backsplash with other similar elements, such as the flat marble-look tile shown here.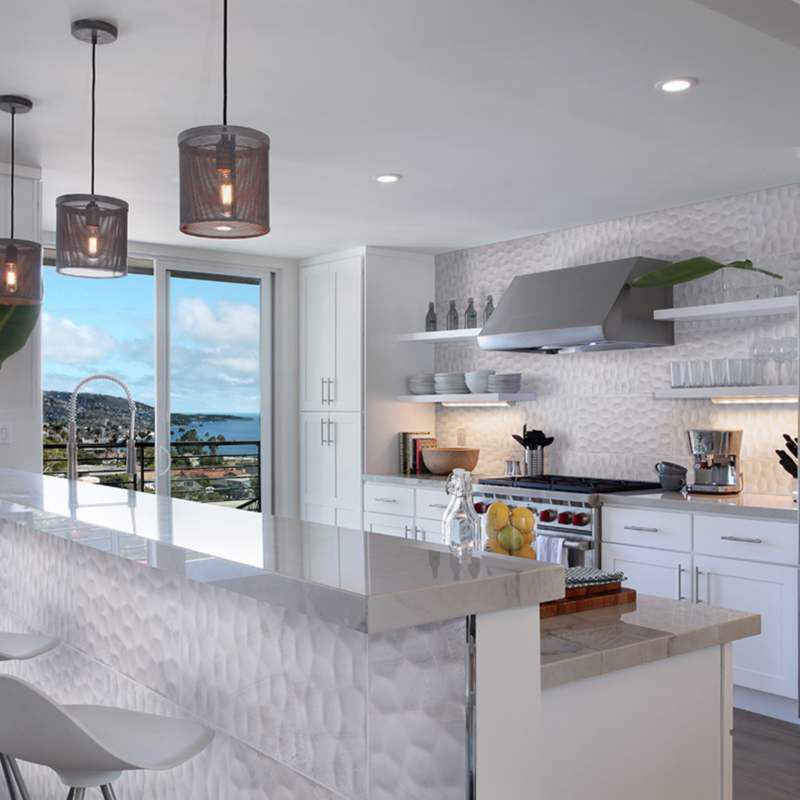 Adella Viso Gris 12 x 24 Satin
Another way to give marble a modern twist is to install Adella Viso Gris porcelain tile. Pale gray with subtle veining, it mimics classic natural marble — but the rippled texture is anything but old-fashioned. Plus, the color is a cinch to match to any other design elements, such as kitchen appliances, flooring, or countertops.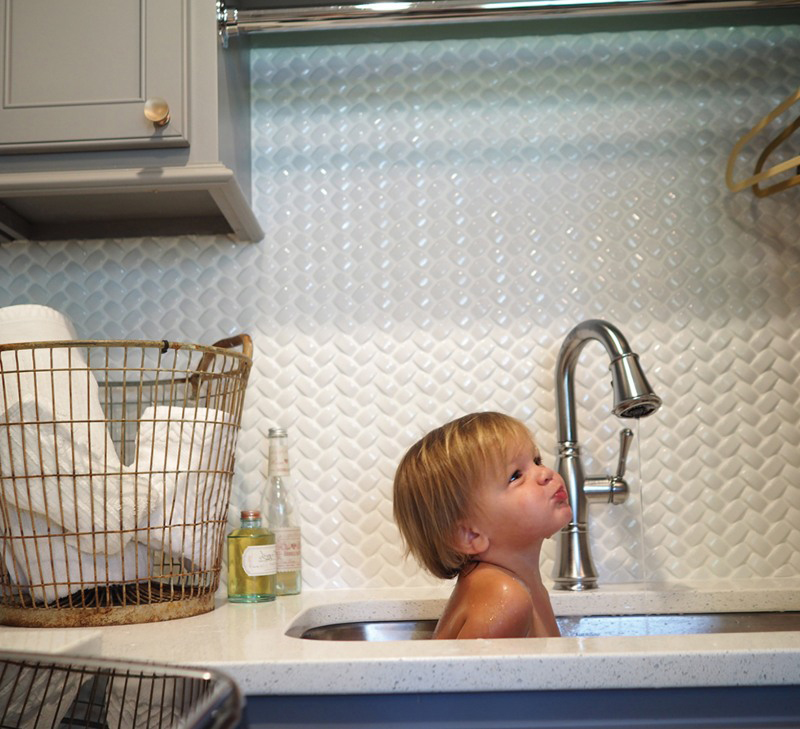 Whisper White Arched Herringbone
White porcelain wall tile in the kitchen has been a popular choice for a long time. With Whisper White Arched Herringbone, though, it's never been so exciting. Not only is the glossy finish elegant and modern, but it's also a breeze to keep sparkling clean.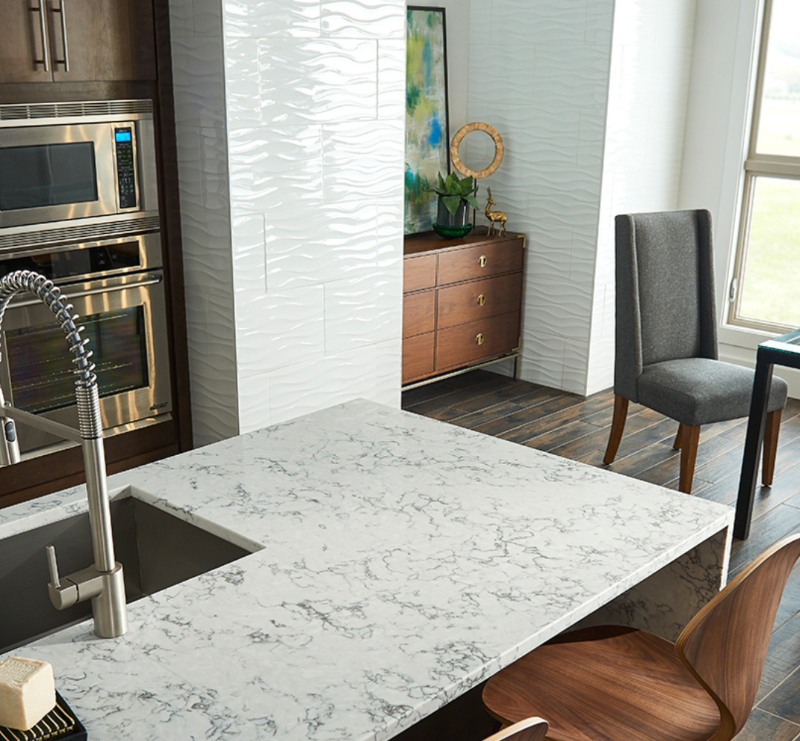 Dymo Wavy White
There are many reasons to cover a wall or two with glossy porcelain tile. For one thing, it wears so much better than paint or wallpaper. Dymo Wavy White tile brings even one more reason — the textured visual interest. Since it's a relatively subtle wave texture, you can put it anywhere and everywhere without overwhelming the space.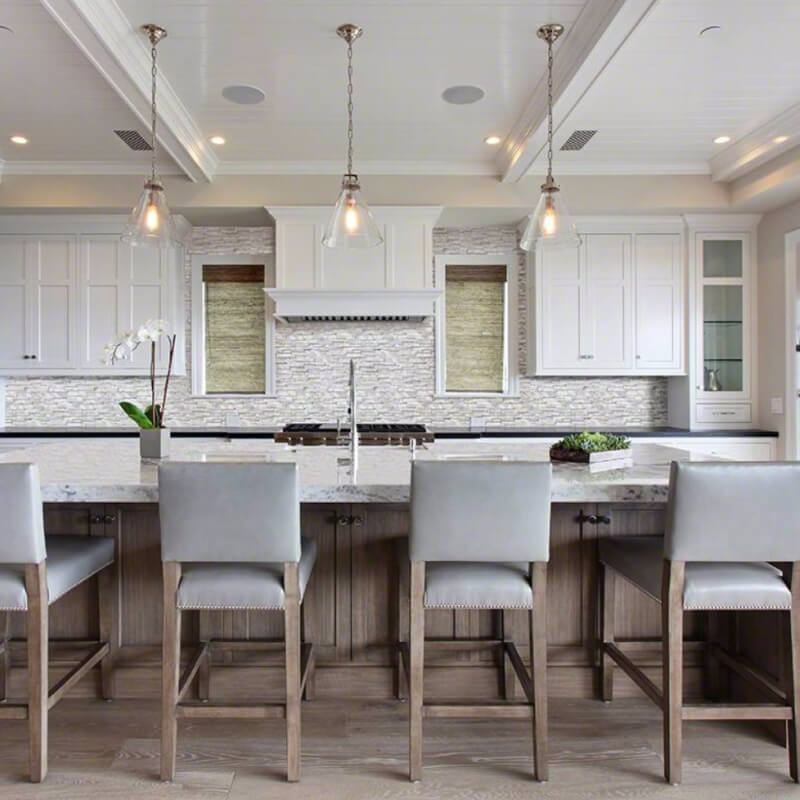 Calacatta Cressa 3D
No discussion of textured wall coverings is complete without stacked stone. If "rustic" is what you associate with stacked stone, Calacatta Cressa 3D will change your mind. Crafted with elegant, natural white marble, it fits into any design style from traditional to contemporary. Use as an accent wall, a fireplace surround, or opulent kitchen backsplash designs.

With these inspiring 3D-textured wall tile options from MSI, your home can have a luxurious, designer touch. The subtle coloration of the varieties shown here fits in any room, complementing the rest of your décor. Visit MSI's web galleries to see these tiles in action, as well as other selections such as recycled glass mosaic tile. Our online visualizers can show you exactly how terrific they'll look in your own home.