Popular
Trend Alert: Natural Stone Planks
August 01, 2015
The beauty of natural stone is undeniable. The instinctive veining, colors, and textures simply cannot be duplicated in a laboratory. Tile floors and walls add dimension, character, and distinction to any space, creating a timeless elegance. While 12x12 tiles and even 12x24 tiles have been growing in popularity for a decade in the United States, the new trend in interior design is plank-sized tiles.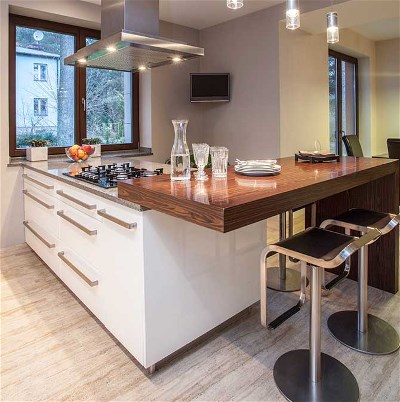 Featured: Roman Vein Cut Travertine
MSI's collection of plank-sized natural stone tiles is offered in marble, travertine flooring, and slate. Thirteen new colors are available from warm creams and browns to cooler shades of gray and black. The colors are on-trend, meeting the demand of discerning customers seeking beautiful natural stone surfaces throughout their homes. While planks have been readily available in other materials, the addition of natural stone updates the classic splendor of these pieces, to be on-trend, yet enduring in style, and are ideal for a variety of home interior design projects including flooring, countertops, and accent walls.
Modern Dimensions – Classically Marble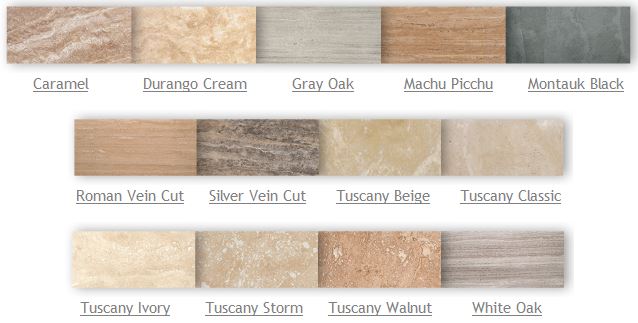 Marble tiles and slabs have been used for thousands of years for monuments, temples, buildings, and works of fine art. From subtle whites with gray veins to more dramatic colors and veining, marble adds a special panache to every space.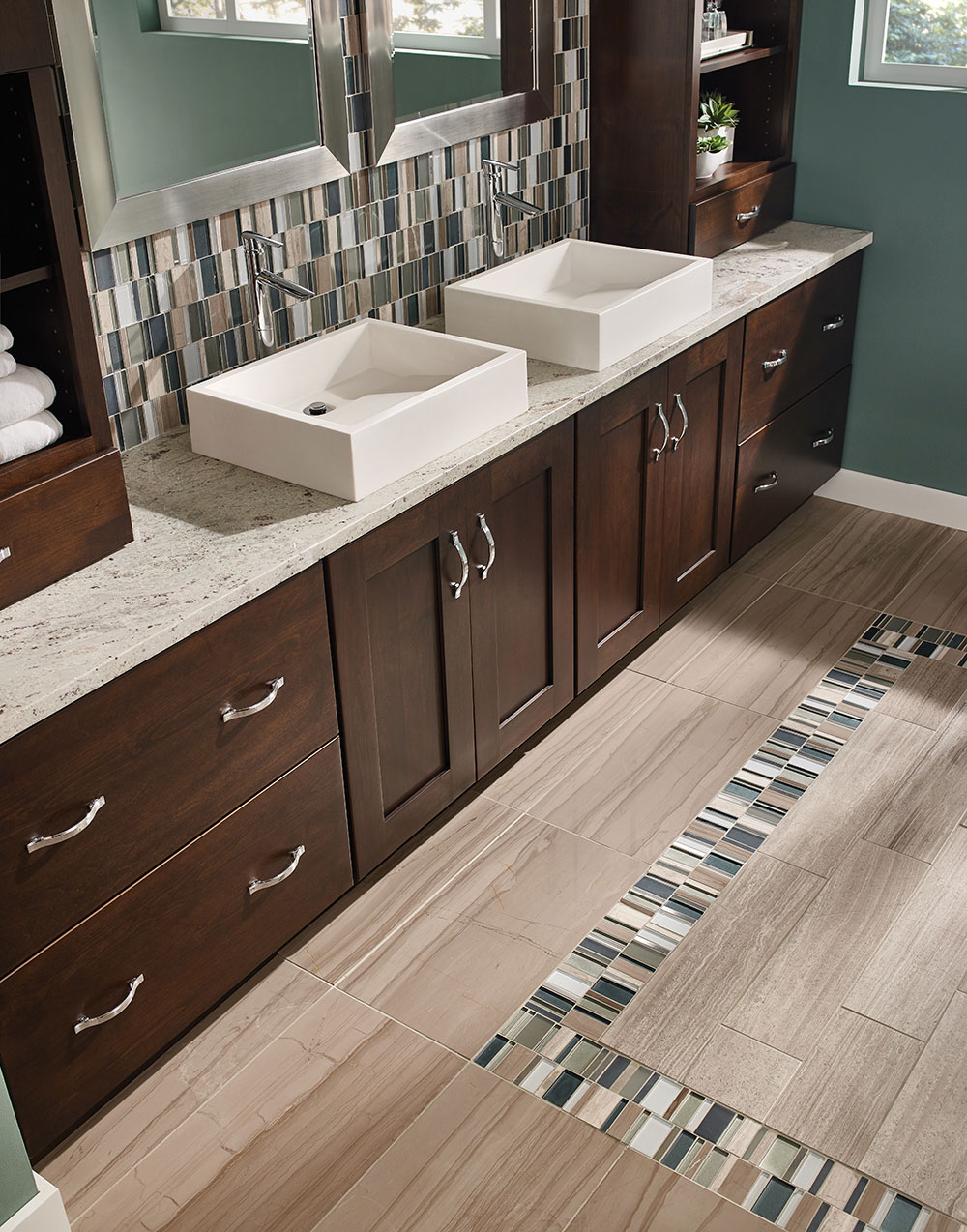 Featured: Gray Oak Marble
In our new collection, Gray Oak planks lend warm gray tones, and linear veining to create a contemporary backdrop. For cooler tones, with the same dramatic veining, White Oak planks bring a subtle gray tone to a space. Both of these marbles are vein cut creating the look of natural wood grain, in beautiful natural marble. White Oak and Gray Oak planks are perfect for more dramatic installation patterns, including chevron and herringbone patterns; let your creativity soar!
Time-Enduring Travertine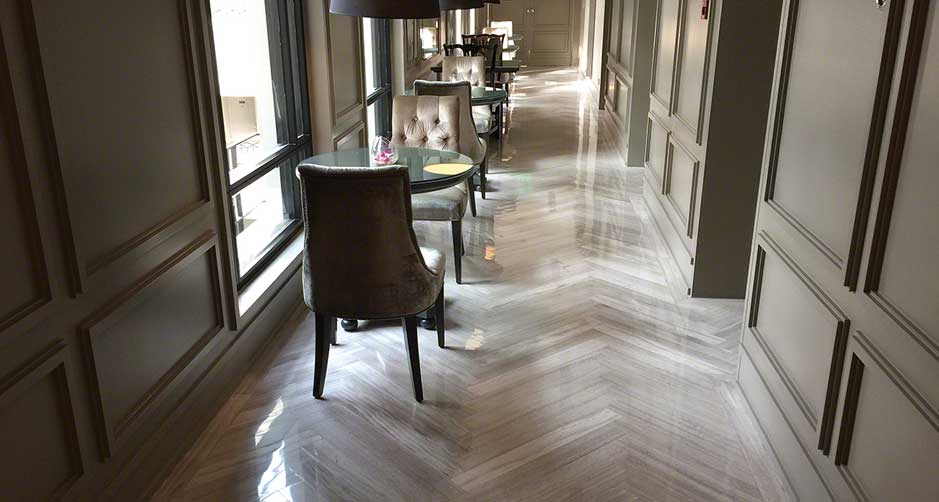 Featured: White Oak Marble
Large format travertine planks are the choice of many interior designers and homeowners, and for good reason. It is a beautiful and luxurious stone that transforms walls, floors and countertops into gorgeous backdrops. Our plank collection features both vein cut and cross cut styles creating a unique look that will enliven your space, and remain timeless for decades to come. From the subtle and classic, to dramatic and contemporary, these travertine planks highlight the finest in natural stone.
Our ever popular Durango Cream travertine, now available in planks, is the most subtle in tone in our new collection. Soft, yet rich with light shades of cream, these planks will adapt through the years to changing trends and design choices.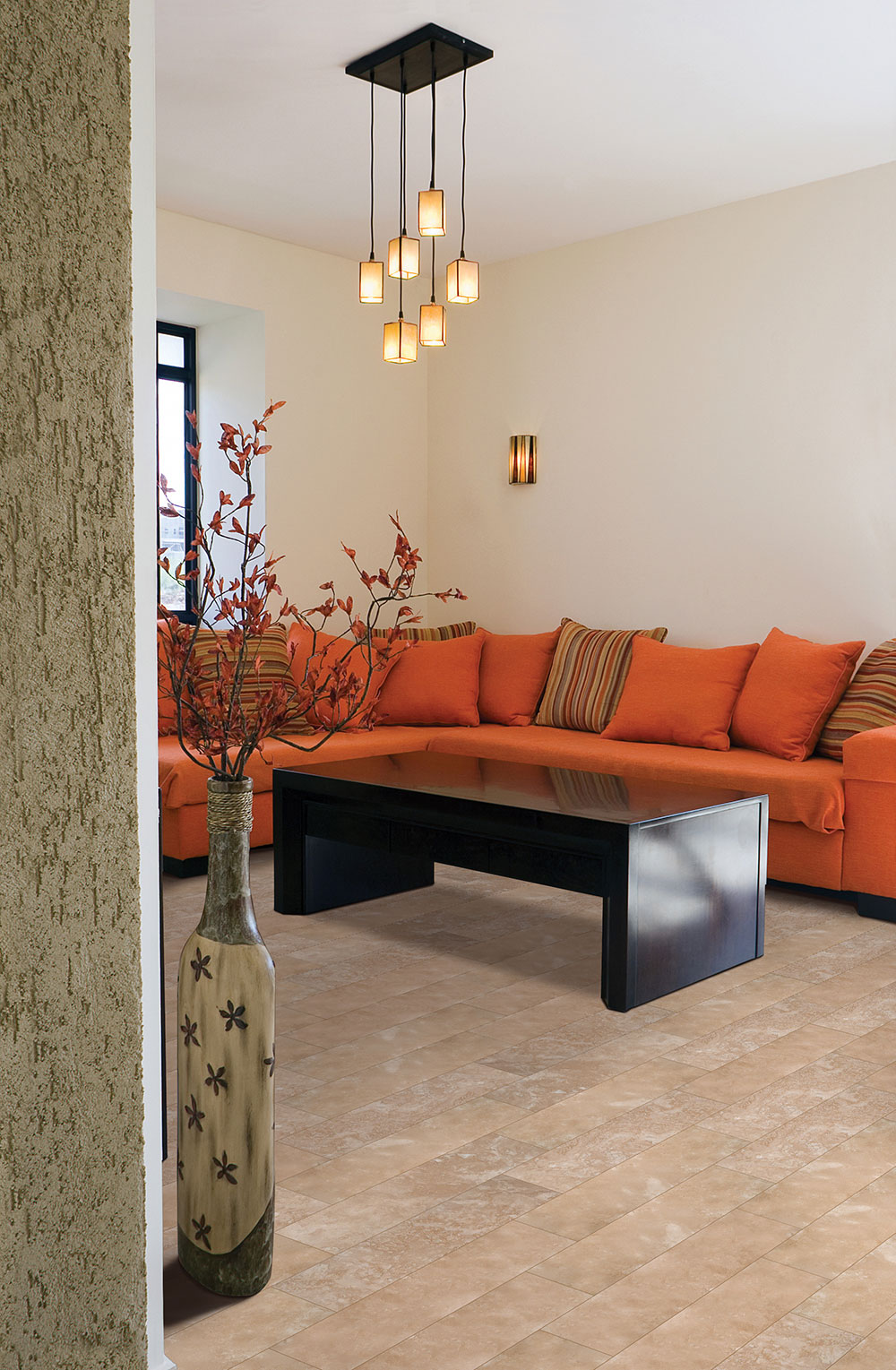 Featured: Durango Cream Travertine
Adding to the mix, our exquisite vein cut Machu Picchu travertine hails from Peru. It features creamy warm beige tones suitable for a variety of design styles. This natural stone with its warm tones is perfect for a contemporary space; a variety of colors and textures complement the rich colors and veins.
The look of our Caramel travertine planks are reminiscent of vanilla ice cream, with a caramel drizzle! Cross cut to create movement, these planks add interest, dimension, and style that complement a variety of decors, from traditional to contemporary.
Roman Vein Cut planks are elegant and sophisticated with subtle linear movement in light creams and beiges. For a more dramatic and modern look, the Silver Vein Cut planks, shown below, feature darker tones of gray in the on-trend linear pattern.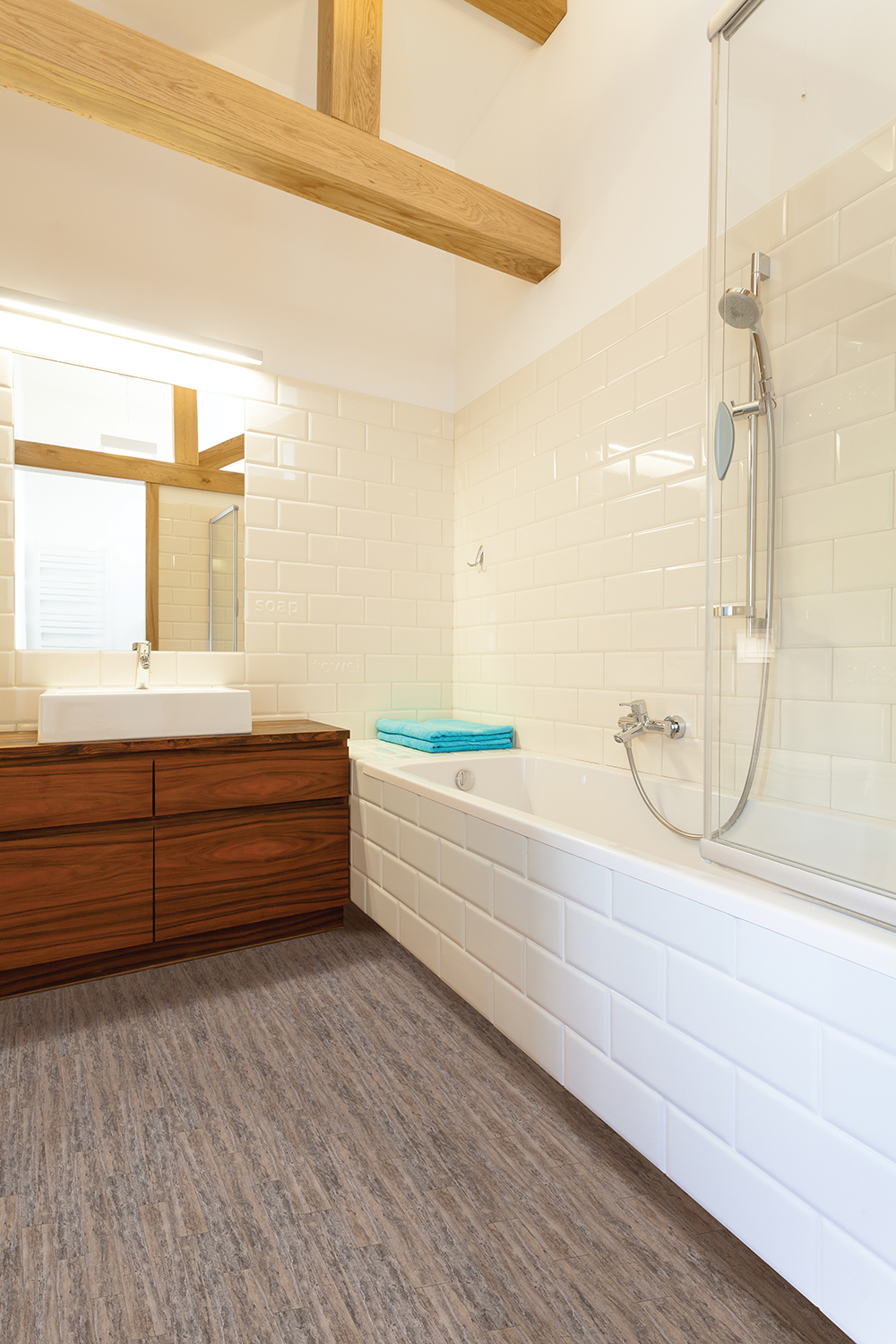 Featured: Silver Vein Cut Travertine
Reminiscent of old world style, our Tuscany Beige, Tuscany Classic, Tuscany Ivory, Tuscany Storm, and Tuscany Walnut travertine planks have gentle swirls and movement, updated with the new on-trend dimensions of a 6x24 size for a completely modern look! Whether you want to create your perfect spa-like retreat, a contemporary kitchen, or a dramatic entry or living space, these planks will bring the timeless elegance to your home.
Simply Slate
One of the hottest colors in interior design is gray! Gray complements virtually every other color on the planet, and every design style. With slate tiles, you can easily update the look of your room by swapping out accessories, paint color, and leave the natural stone flooring and accent walls alone. Feeling sleek and modern? Pair a slate floor with bright whites and modern clean lines. Feeling more casual and cozy? Soften the room with colorful fabrics and accessories. Our new Montauk Black slate planks pair well with today's trendy gray tones to bring a room completely together.
Updating your home is an investment. It is wise to select materials that are durable, and that can adapt through the years as your design tastes and design trends change. Frankly, no material adapts better than natural stone. It is simply chic, durable, rich with character, and luxurious. The addition of our new 6x24 natural stone planks opens up a new world of endless design possibilities and the opportunity for more creative installations. They are ideal for any interior design project and are durable enough to stand the test of time, even in the busiest of spaces.