Tips From The Trade: Can Stacked Stone Panels Be Painted Or Stained?
August 16, 2017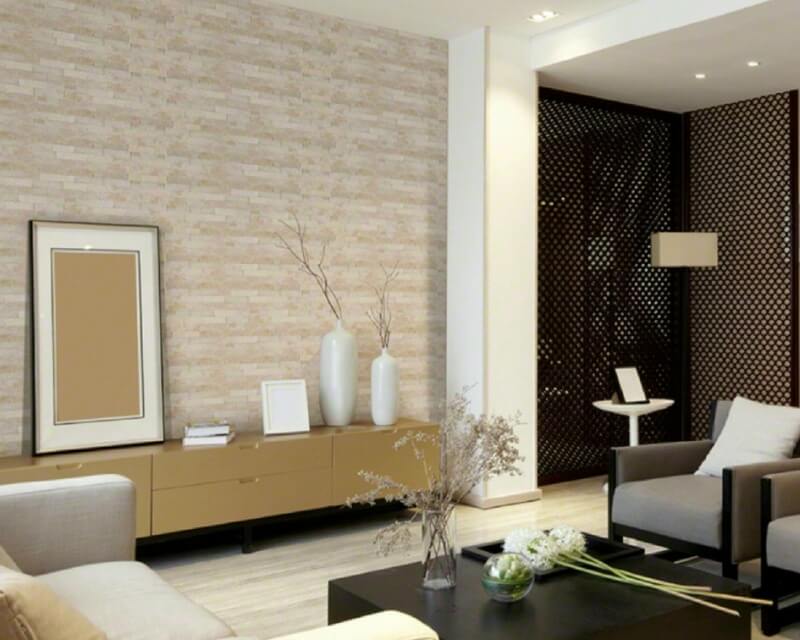 Using ledger panels are a great way to add texture and an earthy look to your interior or exterior space. However, your unique natural stone can fade over time. One way to quickly and inexpensively fix your stacked stone is to paint or stain it.
But, before you start refreshing that old fireplace or revitalizing your curb appeal, know that there are some special considerations that must be taken.
Preparing to Stain Your Stacked Stone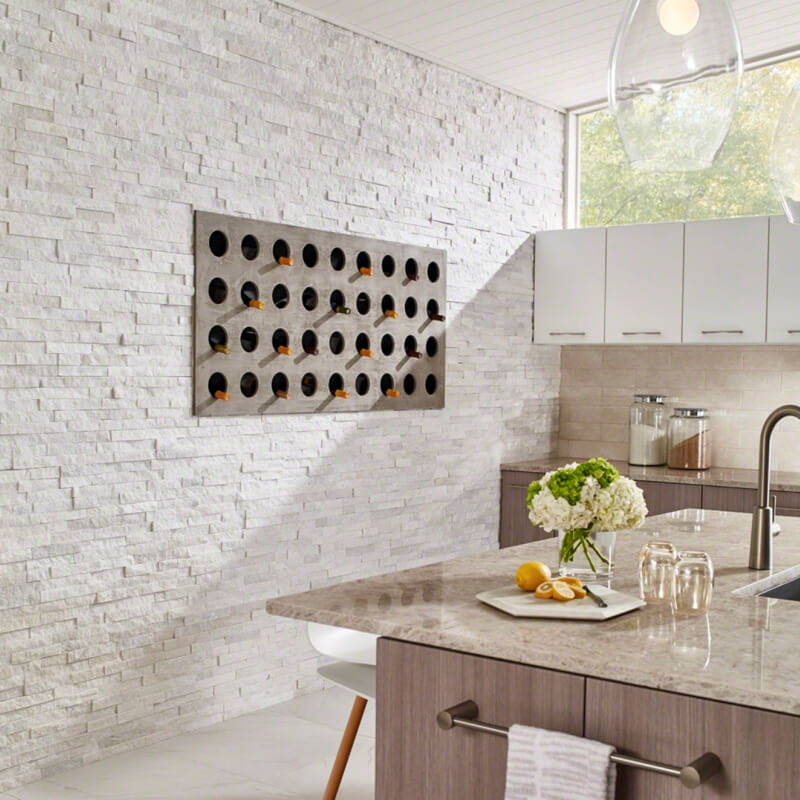 Featured: Arctic White Stacked Stone
One of the most important steps to staining your stacked stone is to give it a thorough cleaning in order to avoid any dirt or stains from showing through. Get rid of dirt and debris by scrubbing it with a stiff scrub brush, and let it dry. For outdoor applications, consider using a pressure washer for a faster, deep clean.
If you need to get rid of stains, use an electric sander to buff them away. Rinse your stacked stone with clean water, and let it dry again. Note that some sealers create a wet look while also protecting it. This is another option for enhancing the natural color without staining it.
Applying Stain to Your Stacked Stone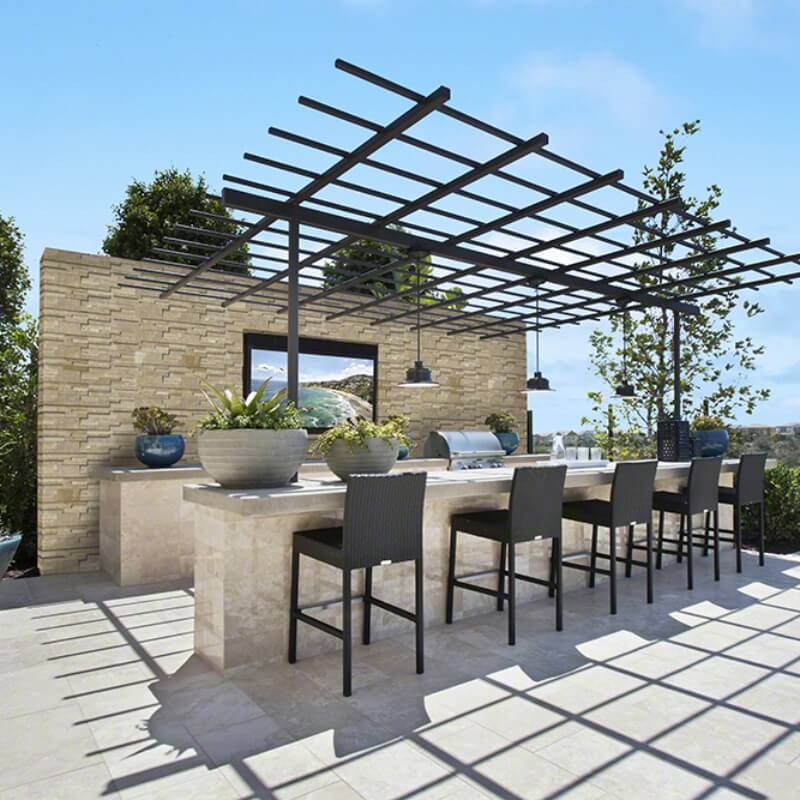 Featured: Durango Cream Stacked Stone
Staining your stone veneer panels lets you enjoy the original beauty they once were. To do this, use a bristle brush to apply your stain. The directions on the product that you're using will tell you how long and at what temperature is needed in order for your stain to dry.
Once it's done drying, use a clean bristle brush to apply sealant, and let it dry. Do not touch your refurbished stone for at least 24 hours.
Preparing to Paint Your Stacked Stone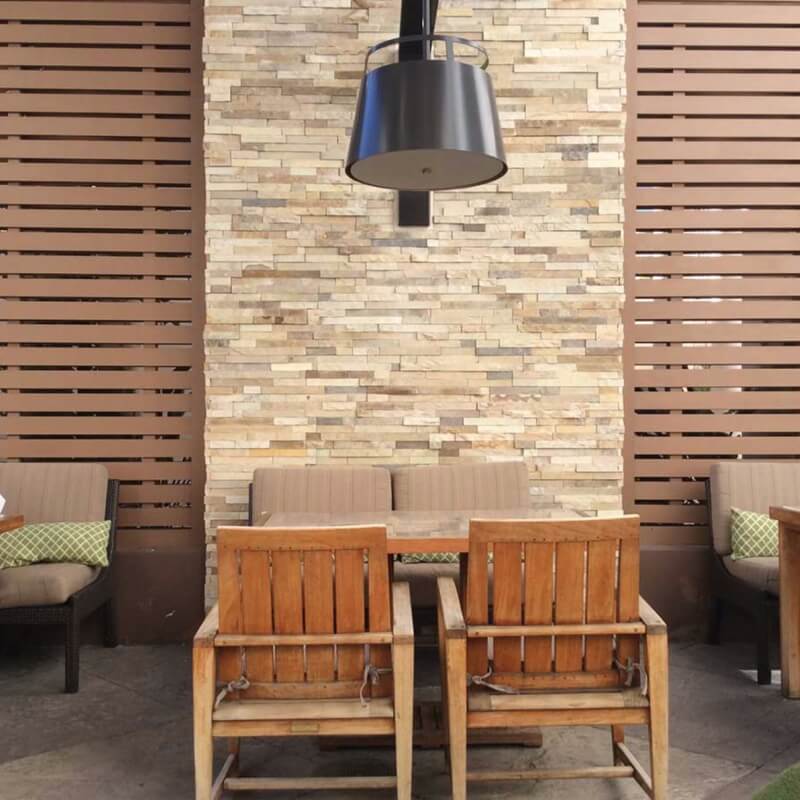 Featured: Fossil Rustic Stacked Stone
Similar to the staining process, preparation is the most important step to painting your stacked stone. Get rid of dirt and grime by using a stiff scrub brush and some vinegar, which will let the paint adhere better to the stone. Rinse with water, and let it dry. Since natural stone is porous, you can avoid the paint from soaking in too much by using a spray bottle to lightly mist your surface.
While you don't have to prime your stone, you should use an acrylic latex primer, especially if you're using a lighter color to cover up a darker stone. With this extra step, you'll be able to use one coat of primer and one or two coats of paint instead of several coats of paint.
Painting Your Stacked Stone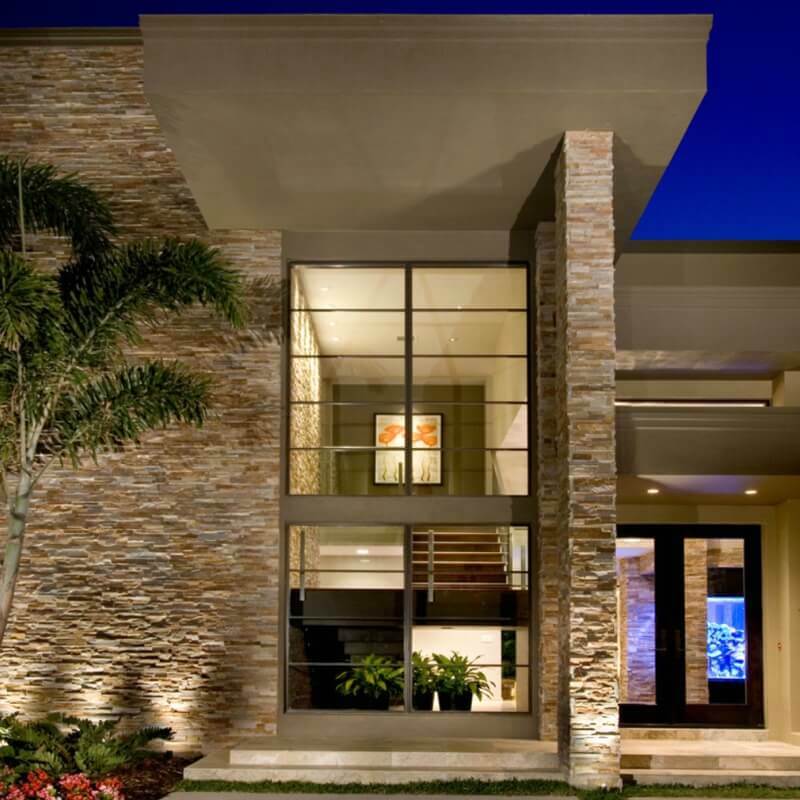 Get this look with MSI's Golden White Stacked Stone (Photo Credit: Houzz)
Painting your stacked stone can give it a fresh facelift without having to replace it. To modernize your stone, use a latex acrylic stucco paint to give your stacked stone the finished look you're after.
Use a paint-mixing tool to mix the paint until you get a uniform color. Apply the paint using a heavy nap roller that's designed for masonry and a paint tray. To make sure that all of your crevices are covered, paint those areas using a paintbrush or a sponge.
Insider Tips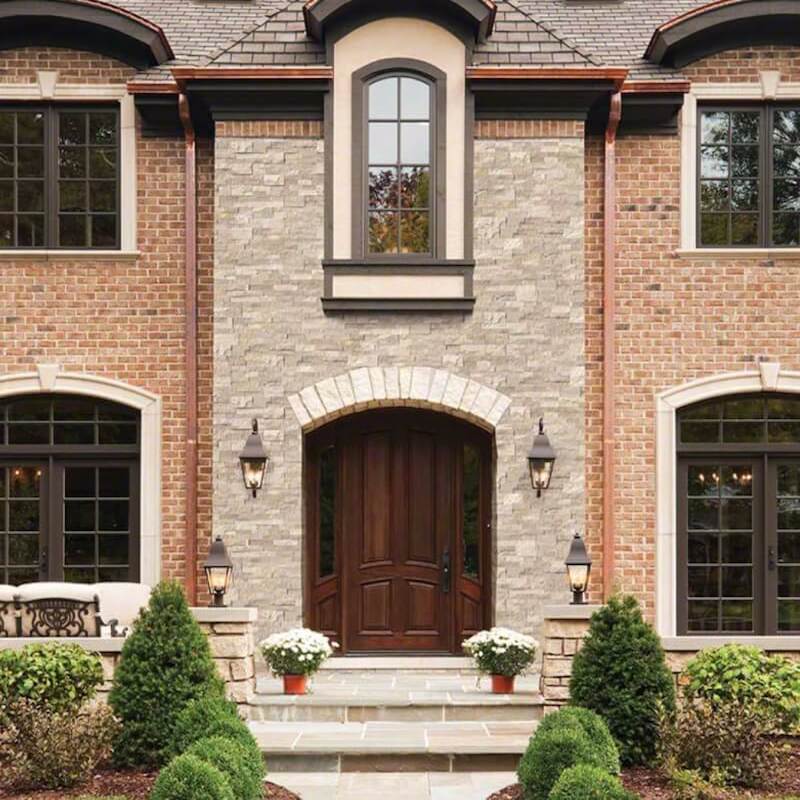 Featured: Roman Beige Stacked Stone
If you're staining or painting a large area, then protect your floor by laying down a drop cloth. And for indoor applications, find a non-toxic product or ensure that you have maximum airflow by opening your windows and doors.
For an even better alternative, turn to MSI for a wide range of natural stone wall tile options. The natural stone ledger panels offer a modern appeal that lasts, and you'll never have to retouch them with paint!