The Perks Of Granite Countertops
February 14, 2017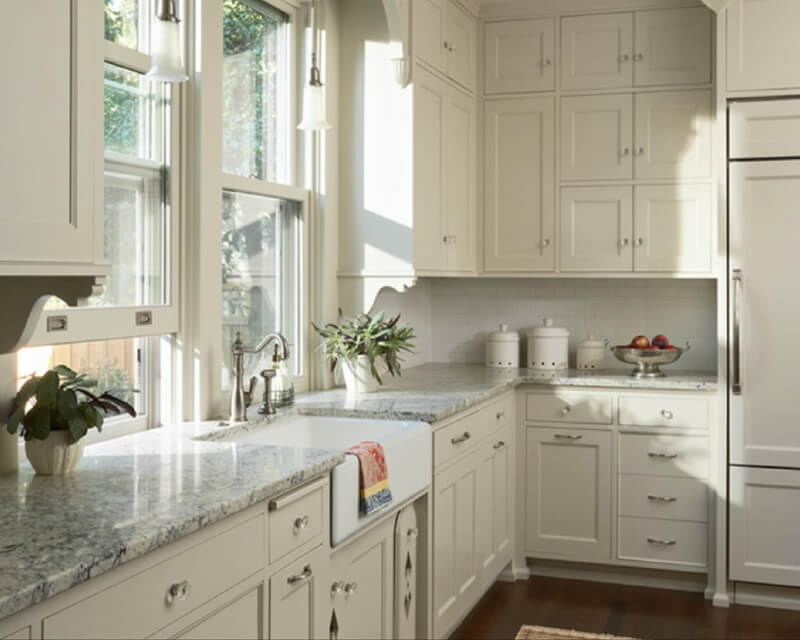 (Photo Credit: Houzz)
Your kitchen countertop is the workhorse of your kitchen, which is why it's important to select a material that stands up to your cooking needs and requirements. Granite continues to be MSI's top-selling countertop surface nationwide, and for good reason!
After all, a granite countertop offers many perks that are unique to this natural stone. From its individual features to its cleaning ease, we're breaking down some of the most desirable benefits of granite countertops.
Unique Style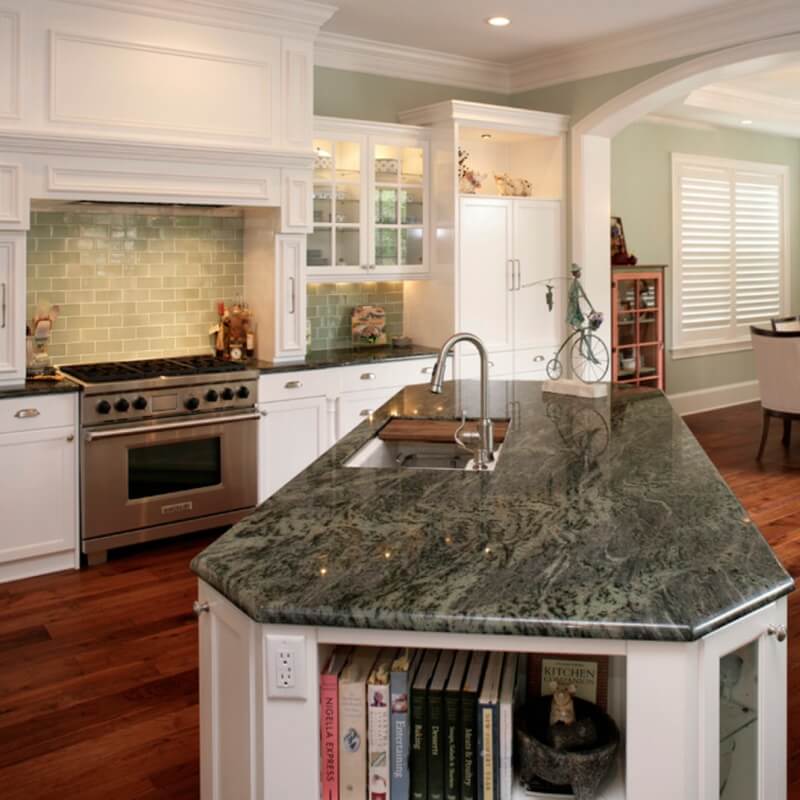 Featured: Caribbean Green Granite (Photo Credit: Houzz)
Since it's a natural stone, each granite slab is completely unique in its flecks, coloration, or veining. You won't find two pieces exactly alike. Granite also comes in a wide range of colors to suit your style. Choose from creamy whites, warm beiges, cool grays, deep browns, and dark blacks.
Whether you go for a custom cut or a prefab slab from MSI, your kitchen or bathroom will have a custom look like no other.
Superior Durability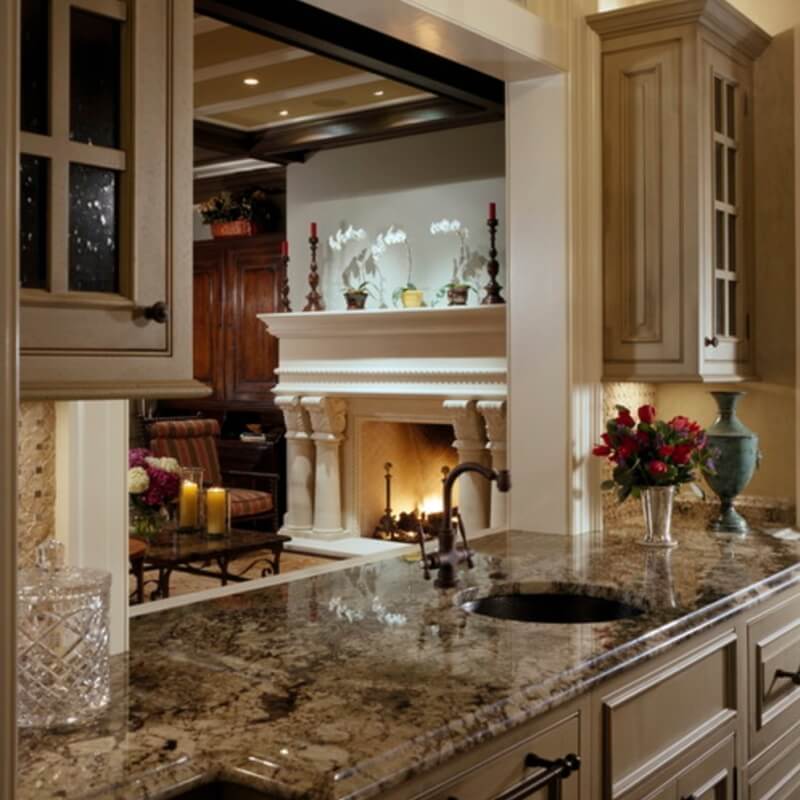 Featured: Chocolate Bordeaux Granite (Photo Credit: Houzz)
Granite is made up of hard minerals that make it an incredibly tough surface. It's difficult to scratch this stone, and while it can chip, it is easily repairable. Better yet, granite resists moisture and heat, and doesn't harbor the growth of bacteria or mold. Keeping your granite counters clean is easy with mild soap and water, but never use an abrasive cleaner or products containing bleach.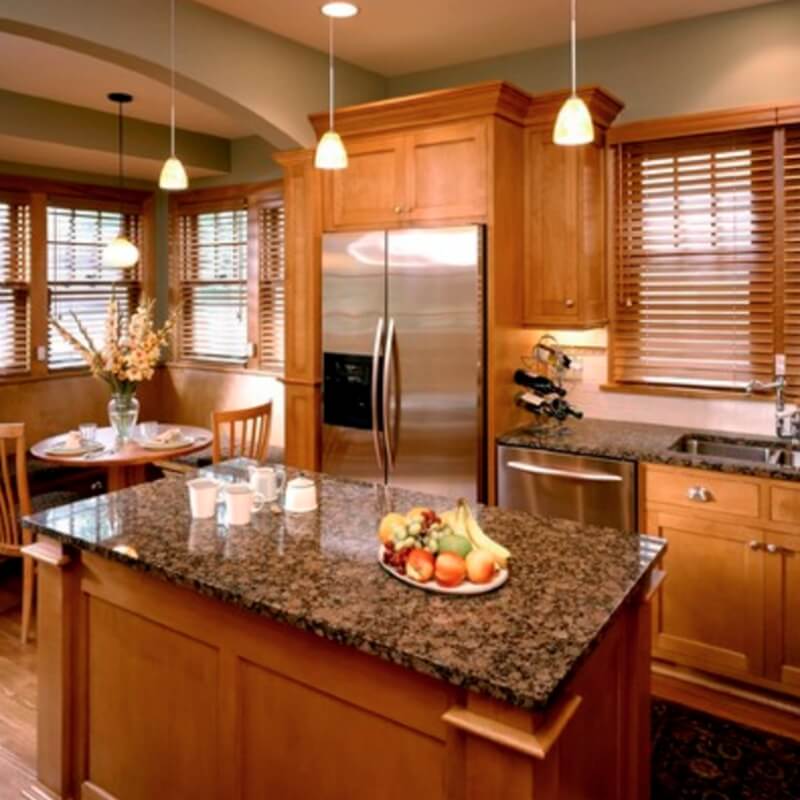 Featured: Baltic Brown Granite (Photo Credit: Houzz)
Still concerned about dirt and crumbs showing? Simply choose a darker color, like Baltic Brown granite. This stone features an exquisite blend of blacks and browns, with small flecks of tans and grays. While you should always clean up spills immediately, the patterned nature of this granite will help conceal any messes left behind.
Variety of Applications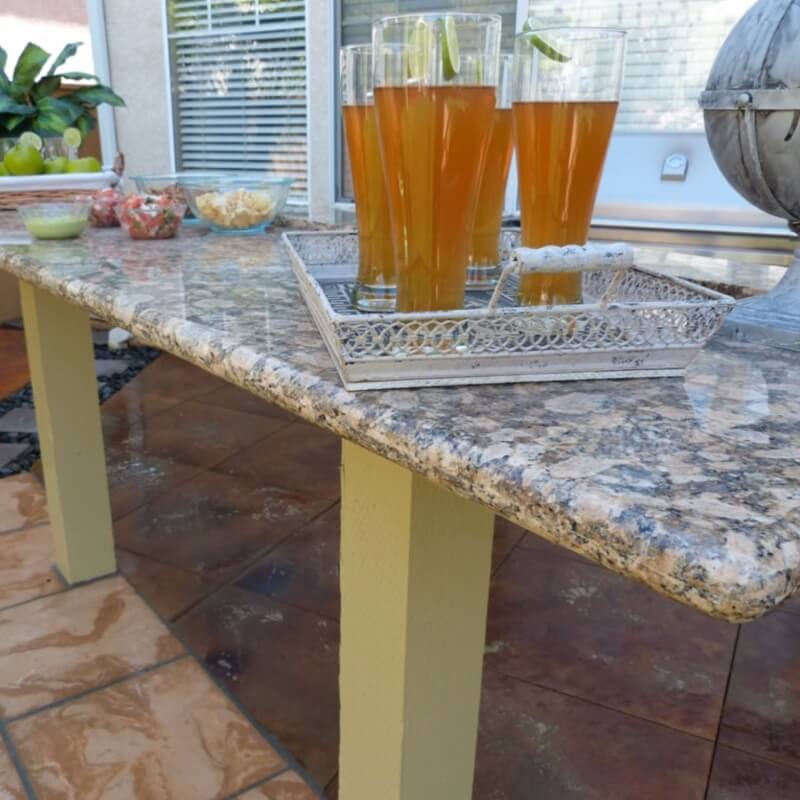 Featured: Giallo Fiorito Granite (Photo Credit: Houzz)
Because of its durability, granite is being used both indoors and out. No longer just a countertop for the kitchen or bathroom, granite is being utilized for some outdoor favorites like bar tops, outdoor kitchens, and tables.
If your granite is properly installed, it should be able to withstand the elements. However, it may require an annual sealing. Using lighter colors outside may be even more beneficial, since darker colors may get hot when hit directly by the sun.
Featured: Caledonia Granite (Photo Credit: Houzz)
When installed indoors, the right color and pattern of granite can reflect the sunlight flooding in from a large window. For instance, this beautiful kitchen features Caledonia granite, an intricate stone with shades of whites and grays that range from light gray to charcoal.
The mixture of colors and the polished finish help bounce natural light around the room, making the kitchen feel brighter and bigger. The recessed lighting, stunning pendants, and under-cabinet lighting make the surface even more reflective.
If you're on the hunt for a new countertop, then consider granite and the perks it provides. It will give your space a unique look, add value to your home, offer cleaning ease, and can be used in a number of ways. Once you choose granite, we're pretty sure you'll be singing its praises too!
READ MORE ABOUT GRANITE COUNTERTOPS
The Most Pinterest-Worthy Granite Kitchens
The Right Way to Use Two Granite Colors In the Kitchen