Use Our Countertop Quiz To Find The Perfect Countertop And More!
March 20, 2022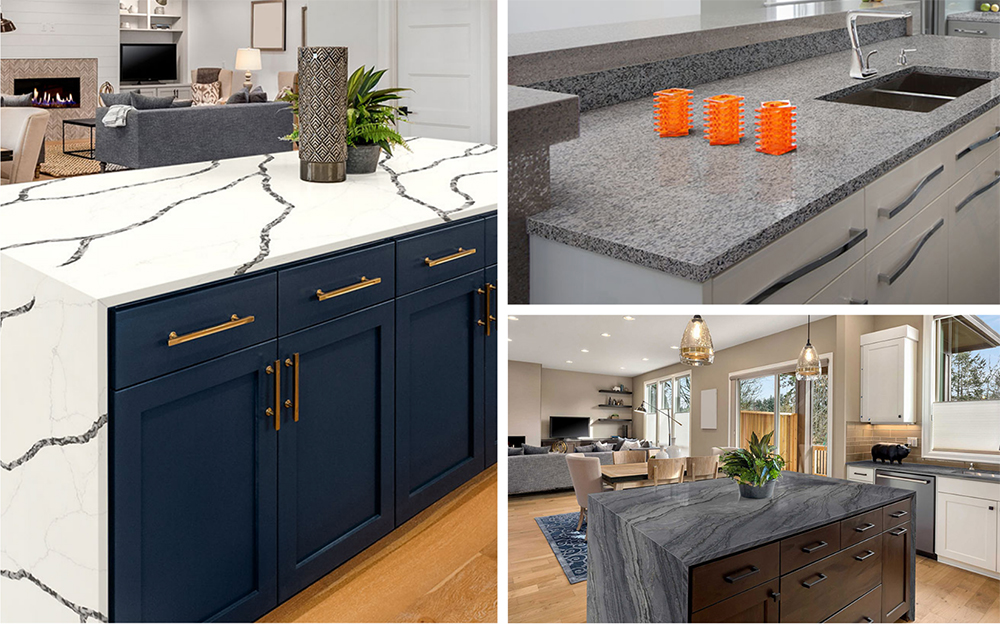 Starting a kitchen remodel is an exciting undertaking, buoyed by notions of improved function, modern aesthetics, and a representation of your style, not to mention daydreams of the time you'll spend cooking and dining with family and friends. However, the reality of undertaking a major renovation can hit you hard when you start choosing flooring, cabinets, hardware, appliances, and the perfect quartz, marble, or granite counter
With so many options to consider, you can easily become overwhelmed, especially when trying to match up elements to create a cohesive and attractive design. If your budget doesn't allow for the aid of professional interior designers, you'll be glad to hear that MSI has the helping hand you need. Our countertop quiz narrows down your options based on your needs, home style, color preferences, and more.
What Is the MSI Kitchen Countertop Soulmate Quiz?
This quiz only takes about 60 seconds to complete – all you have to do is answer a series of questions to see countertops for kitchens that are perfect for your needs and preferences. You'll be asked the following questions:
What's Your Decorating Personality?
Decorating your home can be about function, form, or both. If you manage a busy household, your style might lean toward family-friendly décor that's unfussy and low-maintenance. Of course, you may also favor a more formal look, like a classic kitchen design, an eclectic fusion of styles, or a lot of drama with bold colors and patterns. You decide!
If You Had to Choose One, Your Countertop Would Be…
On a scale ranging from "practical and durable" to "the envy of the neighborhood," how do you want your kitchen to perform? Most of us want exceptional function AND aesthetics, but one is likely a little more important to you than the other.
What's Cooking in Your Kitchen Most of the Time?
Is your kitchen a food-making powerhouse, where your main activities include meal prep, cooking, and eating? Or does time spent in this space revolve around connecting with your family? Do you live to entertain? What's going on in your kitchen?
Which Color Palette Is Calling Your Name?
Perhaps you like the grays that have dominated modern design trends of late, or maybe you favor warmer taupes. Maybe your vibe is punctuated by blue hues or welcoming tans and browns. Ultimately, the color scheme you're drawn to will have a dramatic impact on your kitchen design.
In Your Dream House, Your Cabinets Look Most Like…
Some homeowners love the appeal of warm, wood cabinets, while others are drawn to tonal white kitchens. Maybe you like a dark, masculine palette, or weathered grays speak to your modern rustic sensibilities. You might be drawn to flat-front, shaker, or beveled construction. Don't forget that hardware is a consideration, as well.
Which Style Best Describes Your Home?
Is your home a cute little beach bungalow or an imposing colonial? Maybe you live in a posh country estate or a laid-back rustic revival. Perhaps you live amid ornate Victorian charm, or your surroundings embody the minimalism of contemporary modern construction. Your interior design needs to make sense when you pair it with your architecture.
Which Mood Board Takes You to Your Happy Place?
A mood board is a great tool to guide any home upgrade project. Start by deciding which ambiance appeals to you, whether it's pale, coastal colors, dreamy grays, moody blue hues, or warm, rustic surfaces. Take a moment to compare the movement of marble and the defined patterns of retro revival.
Why Take the Countertop Quiz?
Are you struggling to decide between quartz vs. granite countertops? Do you have a clear concept of your style preferences? Have you reached a point where you'd rather eat slugs than look at another tile pattern? Home improvement projects can result in stellar outcomes once you cross the finish line, but running the race is hard, especially when there's no map to show you the route.
The countertop quiz offers a quick, easy way to nail down the basic brushstrokes of what appeals to you. The result is a handful of suggestions for one or a combination of granite, marble, quartzite, or quartz countertops that will best serve your needs and preferences. Here are just a few examples of what might pop up on your personalized list of suitable products.
Calacatta Laza Night
If you like a classic, black-and-white kitchen paired with bold patterns to catch the eye, Calacatta Laza Night is sure to top your list of countertop materials. This white quartz with bold, black veining offers the focal point around which you can build your whole kitchen design. It also provides the functionality and minimal maintenance busy homeowners prefer.
Ceara White
This serene, salt-and-pepper granite slab delivers the depth and dimension you crave, without bold colors or patterns that scream for attention. The cool, white background of Ceara White featuring minute speckles in beige, gray, and black, is destined to work with any color palette. Whether you want to enhance white cabinets, provide contrast against dark surfaces, or pair it with welcoming wood tones, Ceara White can do it all.
Mercury Gray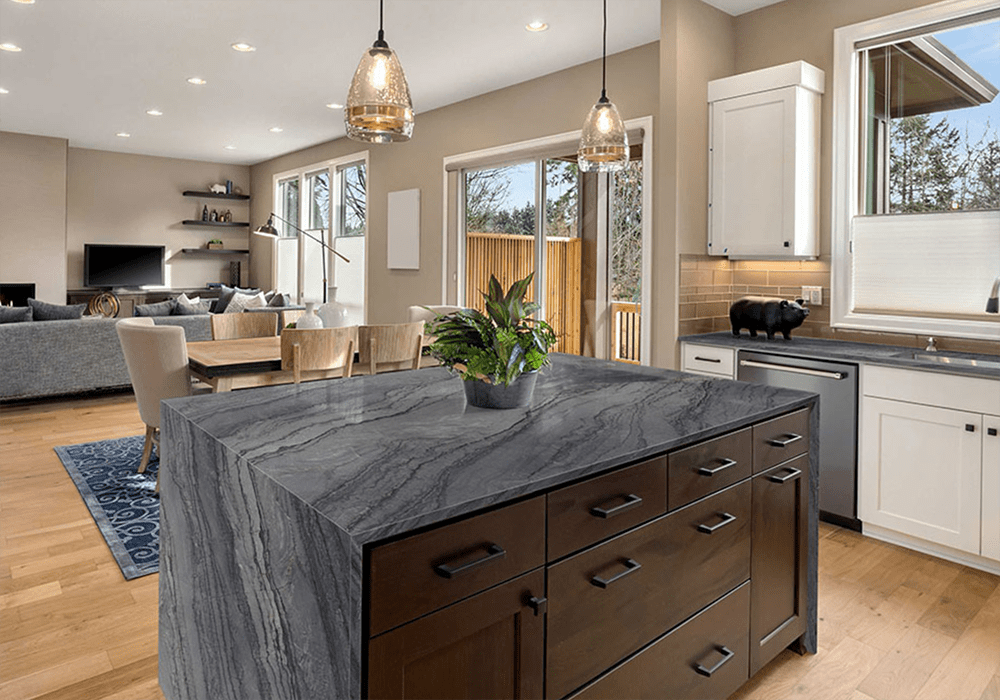 Quartzite might not be your first choice for a stone countertop, as marble and granite are more popular, but moody Mercury Gray is sure to catch your eye. It has a gorgeous, mid-tone gray background streaked by dark gray to black striation and is dotted by wisps of pale gray throughout. It's dramatic, enchanting, and perfect for eclectic kitchen remodeling projects. Quartzite is also the hardest natural stone on the market, with a Mohs rating of 7.
Super White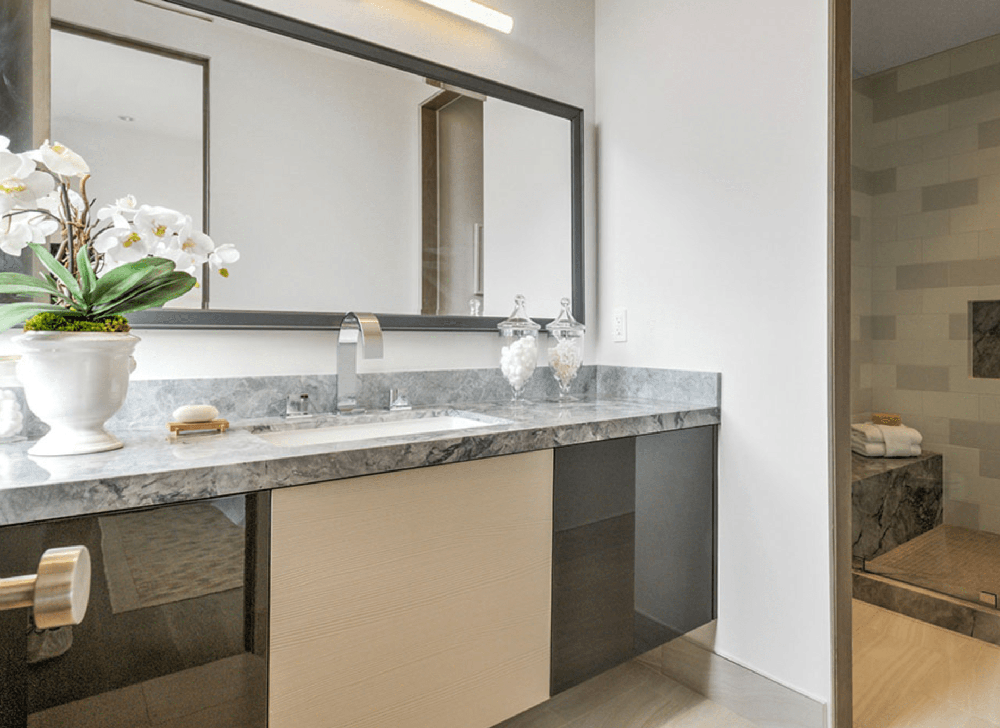 From the name, you might expect natural stone in bright white, but this attractive and dynamic Brazilian marble is actually a blend of white and gray. The white background of Super White marble is heavily beset by striations and dappling, ranging from light to dark gray, creating a striking-yet-tranquil addition to any modern kitchen.
Choosing the very best counter material for your kitchen renovation can leave you second-guessing yourself or completely lost. With the Countertop Quiz from MSI, you'll have a much easier time pinpointing options that meet your every need and preference.
LEARN MORE ABOUT GRANITE COUNTERTOPS
Everything You Need to Know When Considering Granite Countertops
Best Granite Colors for Bathroom Countertops
Create A Work of Art with Natural Granite Slabs