Popular
Extraordinary Outdoor Entertaining Areas
July 20, 2015
Are you making the most of your outdoor space? Creating your dream oasis is easy with premium hardscaping products from MSI. With durable natural stone you can design extraordinary expanses that serve as the centerpiece for social gatherings and feature functional, luxurious, beautiful patios, pool decks, and driveways. Read on for the many ways to use MSI premium hardscaping products and enjoy outdoor living to the fullest!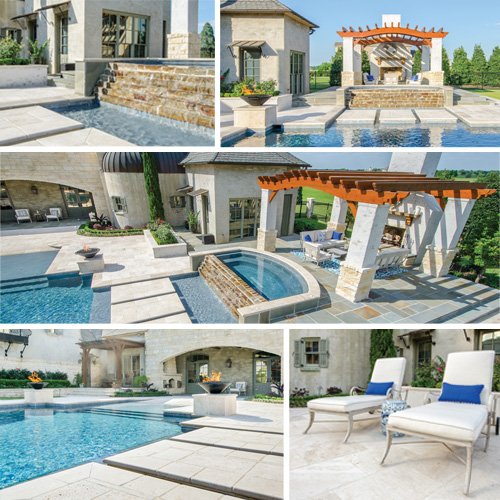 Create an Elegant Entertaining Space with Natural Stone Pavers
MSI's premium natural stone paver collection includes pavers comprised of travertine, granite, slate, quartzite, and limestone. Available in a variety of colors, textures, shapes, and sizes, MSI's pavers come together like an elaborate puzzle to create your custom patio, pool deck, walkway or driveway. Cool to the touch, these pavers may also be a smart choice for protecting bare feet in hot weather.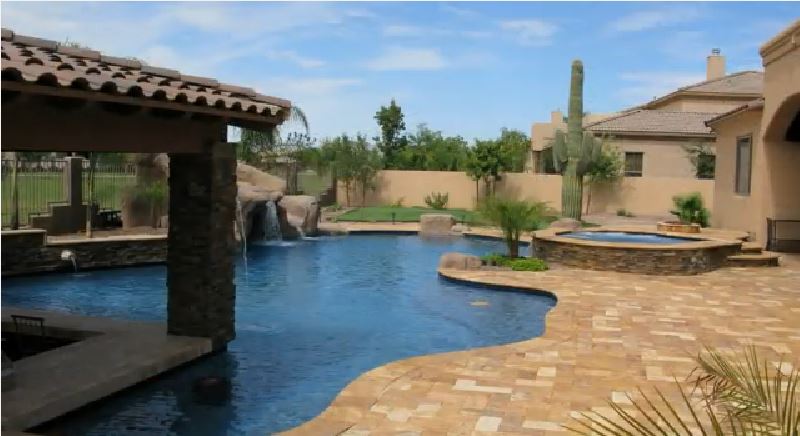 Match Coping to Create a Cohesive Design
If you have a pool, water feature, hot tub, or even a small border wall, you'll want to make sure to match the coping and wall caps with your pavers to create a cohesive design. MSI offers a full collection of coping, caps, and treads to match its pavers. With an extra thick consistency, these products are also great for matching steps, wall caps, column caps, and a variety of pool applications.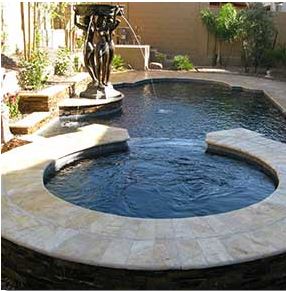 Enjoy Meals from Your Outdoor Kitchens
An outdoor kitchen takes your entertaining possibilities to the next level. No need for guests (especially guests who were just in the pool) to cluster inside your home to make a plate. Skip the traffic jam and the wet floors with an outdoor kitchen that includes a grill for quick and freshly prepared food, a mini-fridge for cool drinks, and a large open countertop space to comfortably enjoy meals. With an outdoor kitchen, you can also avoid overheating your home while cooking during the hot summer months. You'll also have the flexibility to enjoy a romantic dinner under the stars whenever the weather is pleasant. MSI Stacked Stone is a great way to significantly upgrade the appeal of a standard kitchen island. These ledger panels can add warmth, texture, and drama to any outdoor area.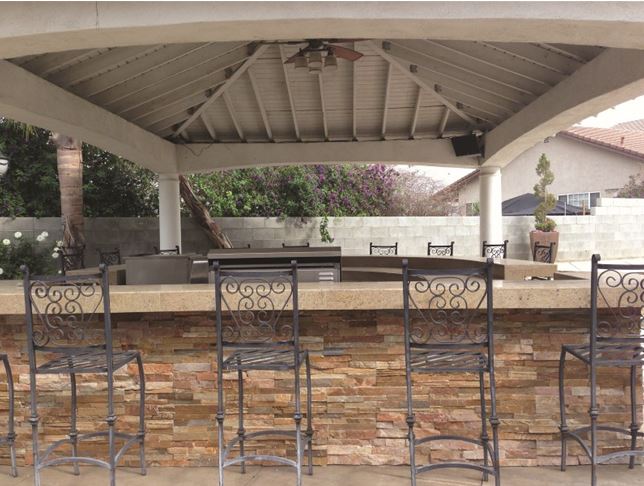 Cozy Up Next to the Fire Place
A fire place can extend your ability to entertain outdoors beyond the summer. Whether you're enjoying a glass of wine and conversation with a group of old friends, or creating an impromptu camping experience (complete with s'mores and ghost stories) with family, gathering around the fire will surely make the evening feel special. Consider adding colored polished pebbles around the fire place for a decorative accent that will prevent weed growth and help with any drainage problems. MSI's stacked natural stone ledger panels will make your fire place durable, while blending seamlessly with the rest of your premium surfaces.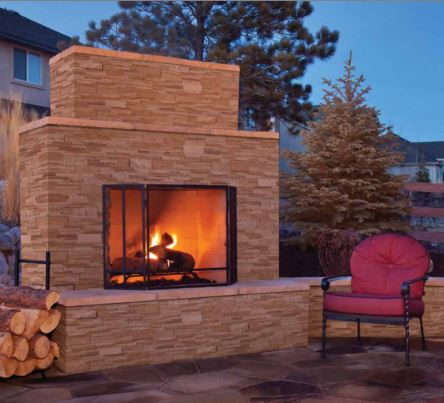 For more ideas for how to upgrade your outdoor entertaining space with natural stone, check out MSI's inspiration gallery and hardscaping videos. Now all you need to do is fire up the grill and grab some pool floats!

Bryn Huntpalmer is a mother of two young children living in Austin, Texas where she currently works as an Editor for Modernize and nurtures her HGTV obsession. In addition to regularly contributing to Home Decor and Design websites around the web, her writing can be found on Lifehacker, About.com and on her personal blog Her Own Wings.