Meet Ashton 2.0™ With An Upgraded Protection Layer And 5 Entirely New On-Trend Designs!
June 30, 2023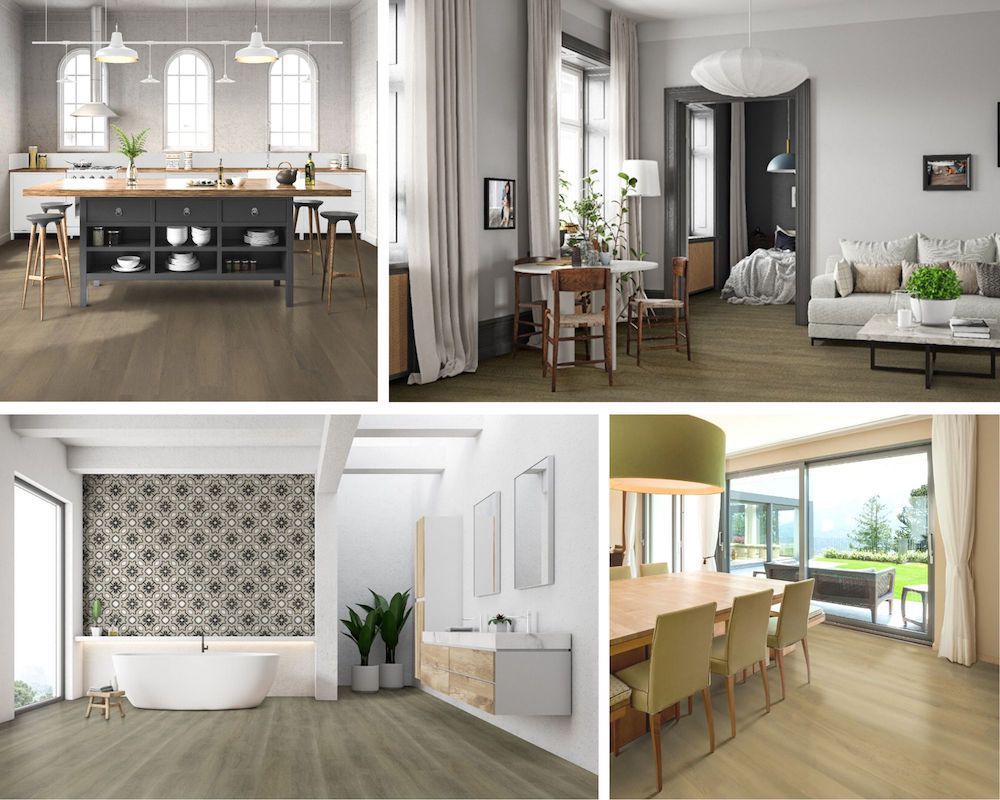 When it's time to update the flooring in your home, you want products that are not only attractive but also functional. Luxury vinyl flooring is among the best options on the market today. This product is strong, resilient, and easy to install and maintain. It also delivers the luxury look of wood that elevates your interior design.
We're proud to present our new Ashton 2.0™ Collection, which showcases five all-new, exclusive colors, perfectly capturing the beloved natural wood aesthetic you adore! Boasting an enhanced 12 MIL CrystaLux™ protection layer and offering robust warranties for residential and commercial applications, it's no wonder that these planks are becoming the top choice for homeowners seeking unparalleled quality and durability.
Let's find out why you should consider this attractive and durable flooring for your home.
Revolutionary Resilient Surfaces
Every element of your home design should first meet your practical considerations. This is especially true of flooring, which must withstand daily wear and tear. With Ashton 2.0™, from our Everlife® Luxury Vinyl Flooring series, you'll benefit from solid construction, a resilient protection layer, and waterproof performance ideal for modern homes.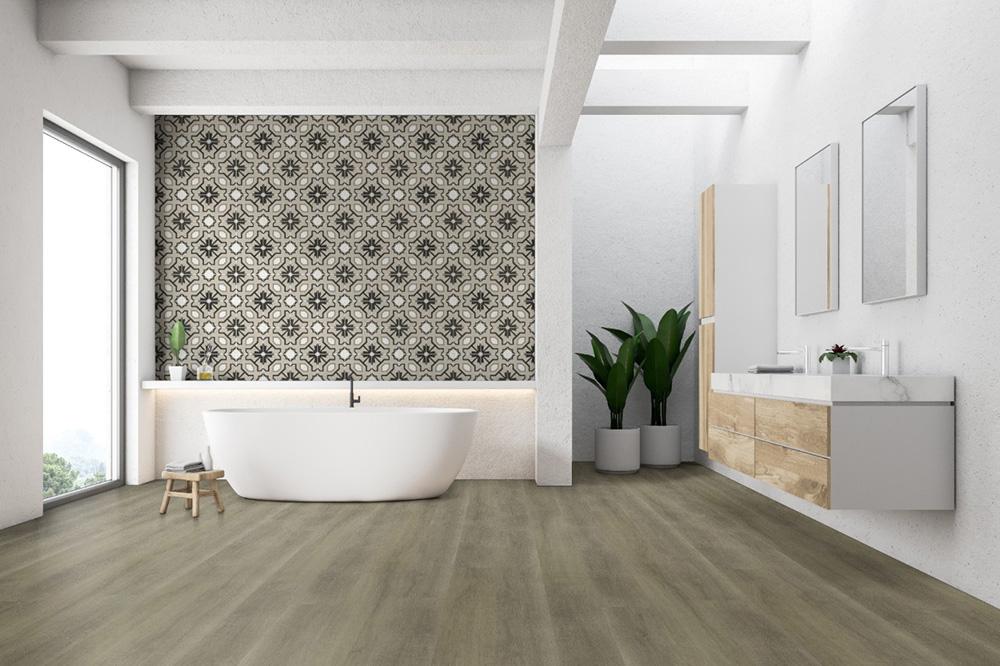 Dillon Fog Luxury Vinyl Planks
Our Dillon Fog planks epitomize elegance and sophistication. Its realistic wood grain texture, light gray tones, and resilient vinyl construction effortlessly enhance any space with timeless beauty.
100% Waterproof Flooring
One of the greatest benefits of modern vinyl flooring for busy households is that it's totally waterproof. You want a product that can handle spilled drinks, tracked-in mud, and all the messes common to a bustling household. This attribute also makes it a great flooring option for the kitchen or bathroom!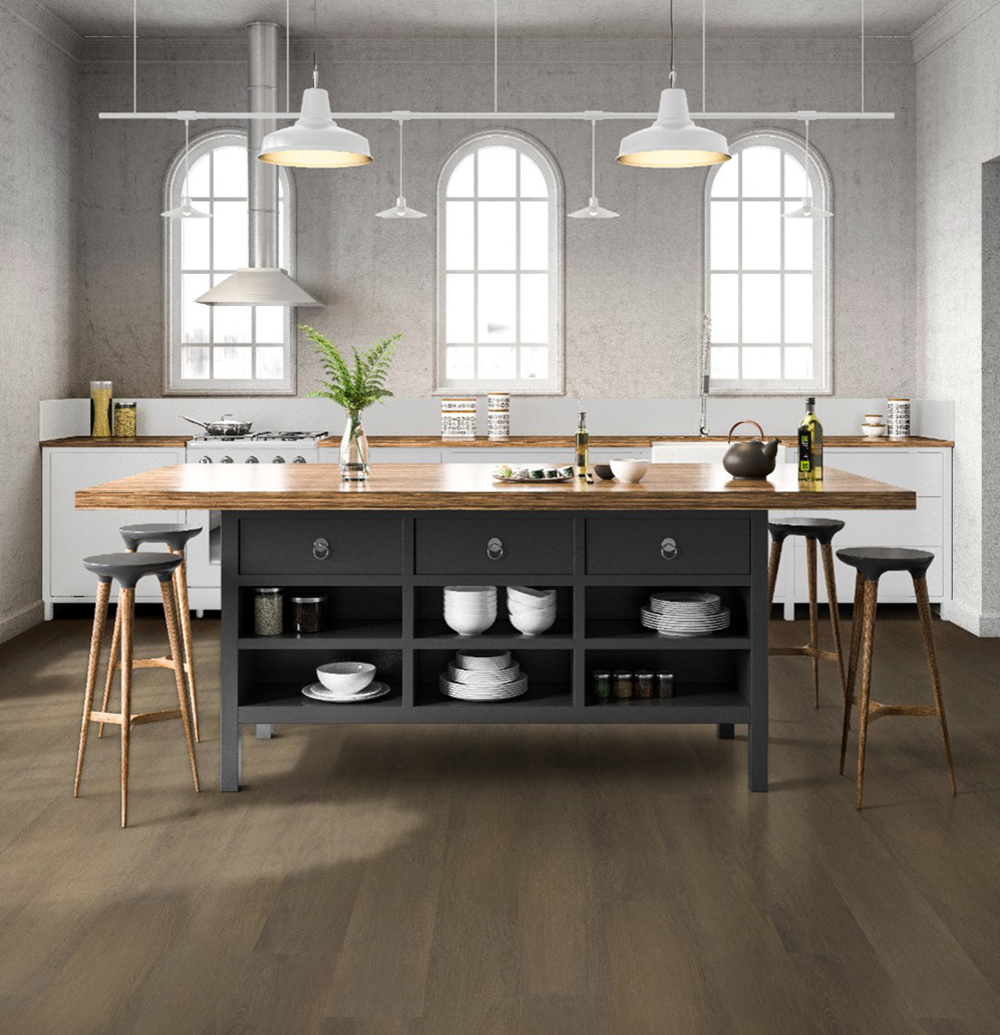 Beckley Bruno™ Luxury Vinyl Planks
Beckley Bruno™ is the perfect solution for moisture-prone areas. It boasts exceptional waterproof performance in earthy dark brown shades and its subtle knots and grains create a warm and welcoming interior.
Upgraded Protection Layer
Whether your household is filled with kids and pets, or you love to host gatherings for family and friends, you need resilient flooring that suits your lifestyle.
The Ashton 2.0™ Collection takes durability to the next level with robust, rigid core construction and a 12 MIL CrystaLux™ protection layer safeguarding against the harshest elements. Not only is it 100% waterproof, it's also low maintenance. With on-trend natural wood looks, our luxury vinyl flooring showcases stunning natural wood designs, combining exceptional durability and visual allure in one remarkable package.
Benton Blonde Luxury Vinyl Planks
If you love the look of natural wood, you'll benefit from the impressive protection Benton Blonde™ planks provide against everyday use. Our exclusive CrystaLux™ protection layer ensures exceptional durability, shielding against wear and tear and ensuring the longevity of your flooring investment.
Eco-Friendly Flooring Option
A common consideration when looking for new flooring is the eco-friendliness of vinyl planks. The truth is that when it lasts longer, it represents a greener purchasing option. But that's not the only reason environmentally conscious consumers love our products. Our vinyl flooring meets sustainability and air quality safety standards, with recognition from well-known organizations like LEED and GreenGuard.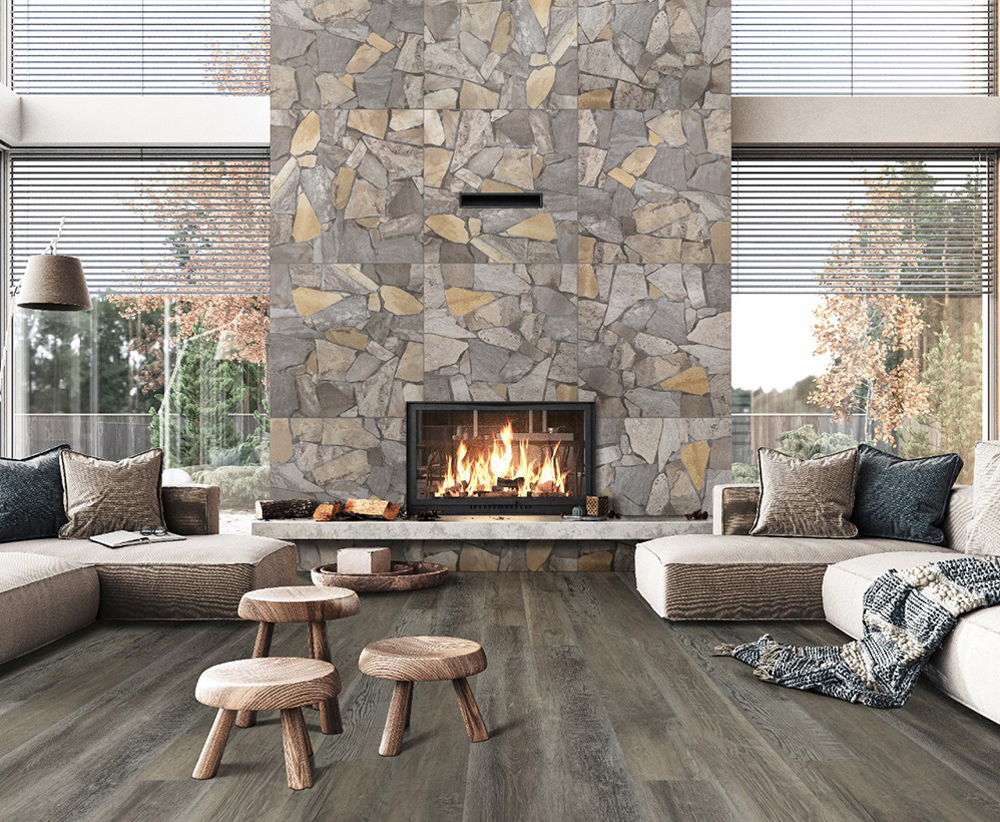 Stableton™ Luxury Vinyl Planks
With options like our Stableton™ planks that mimic the gray tones and prominent grain of weathered hardwood floors, you'll enjoy both the ambiance and the eco-friendly appeal you prefer.
Effortless Installation and Maintenance
Simplicity defines our LVP flooring. It is designed for quick and effortless installation, courtesy of an innovative, pre-attached backing system and our state-of-the-art no-acclimation technology. This means you can purchase and install the flooring on the same day!
The advanced protection layer and overall design of our vinyl planks means that maintenance is easy. Regular sweeping or dust mopping is sufficient for daily upkeep, while more persistent messes can be tackled with a wet mop or damp cloth. This flooring does not require special cleaners, oils, or sealants, making it a hassle-free choice for all living spaces.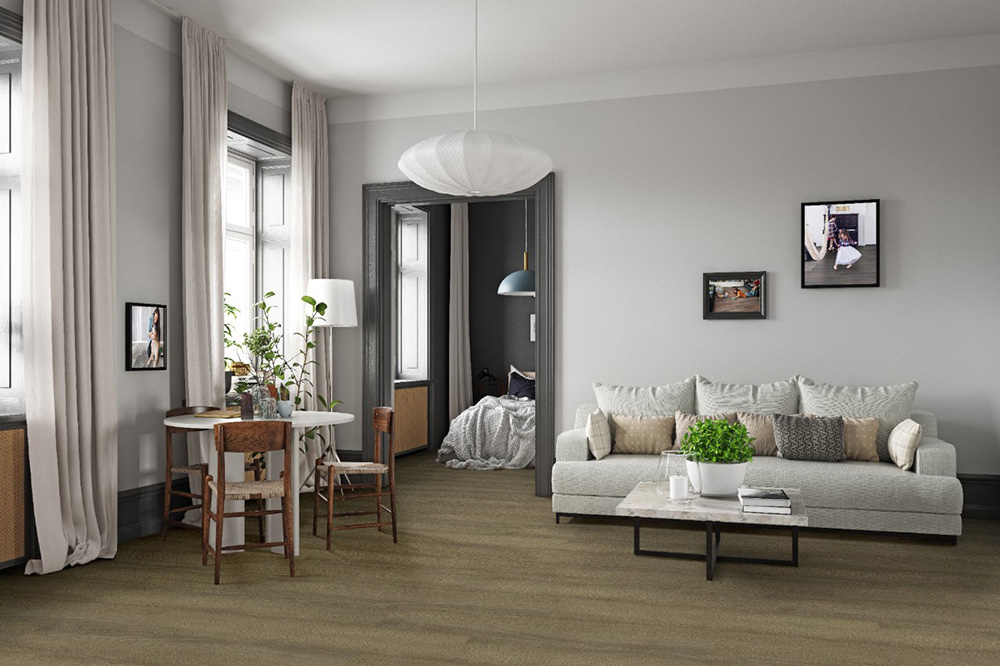 Sunnyset™ Luxury Vinyl Planks
Offering an easy installation and maintenance experience, Sunnyset™ luxury vinyl, with beach-front inspired light brown tones and realistic knots and grains, creates an authentic wood look. This flooring holds up well against everyday use and cleaning, making upkeep a breeze!
Ashton 2.0™ Is Ideal for Your Home
With our upgraded Ashton 2.0™, you'll enjoy authentic wood looks in on-trend colors. Our resilient and waterproof luxury vinyl flooring is meticulously crafted to ensure exceptional, long-lasting performance, supported by an industry-leading warranty. Discover the perfect combination of style and durability, elevating your home with confidence.
If you are ready to get started on your next flooring project, contact us to speak to a seasoned MSI team member. Chat with us online, visit an MSI showroom, or find an MSI authorized retailer near you today.
LEARN MORE ABOUT LUXURY VINYL FLOORING
Introduction To the Cyrus 2.0™ Luxury Vinyl Plank Collection
Why Luxury Vinyl Flooring Is a Smart Choice for Your Bathroom
7 Realistic Wood Look Planks from The Everlife® Luxury Vinyl Flooring Collection
How To Choose the Right Type of Luxury Vinyl Flooring for Your Home and Lifestyle