5 Stand-Out Kitchen Designs With Black Granite Countertops
April 19, 2017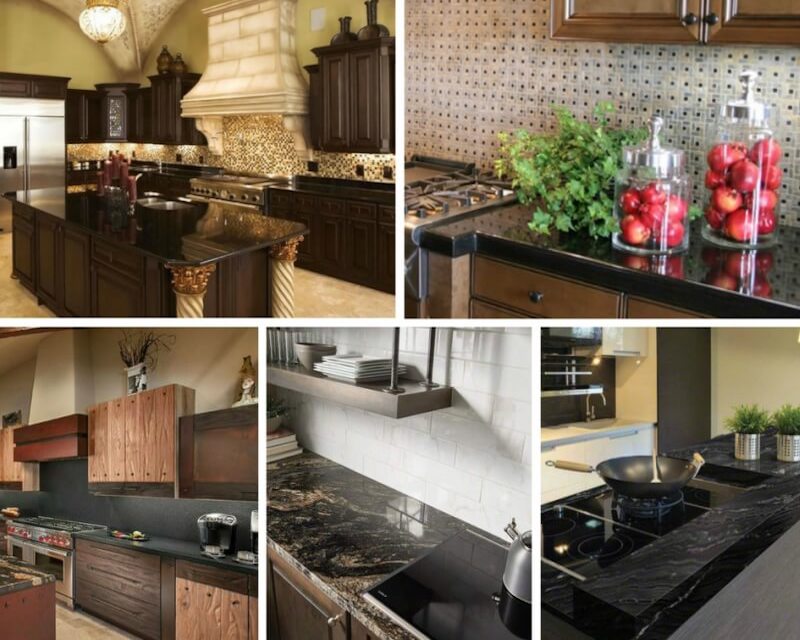 It's undeniably true – black granite countertops make a bold statement. However, what that statement may be is entirely up to you! Whether your décor choice is rustic, classic, elegant, luxurious, or trendy, black granite countertops are sure to make your kitchen stand out above the rest.
Concerned about color? As a natural stone, most black granites have a depth and variation that elevates them beyond basic black. Also, it's sure to make other colors pop!
Black Galaxy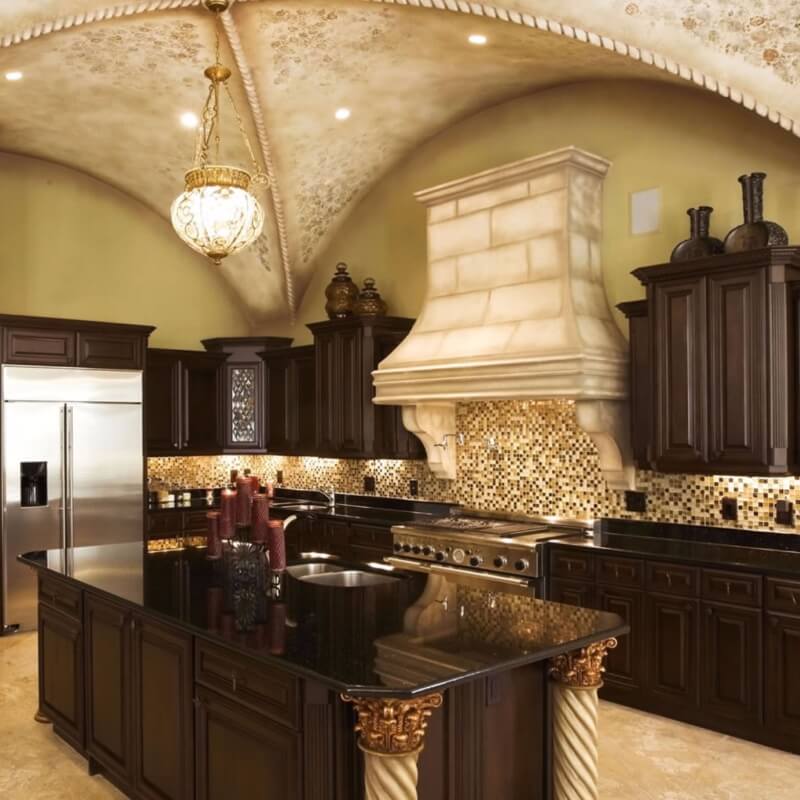 Featured: Black Galaxy Granite
Shimmering with the light of a million stars, Black Galaxy Granite is available in slabs as well as several popular sizes of tile. The polished surface, along with white and gold flecks, reflects light and exudes opulence, the perfect complement to this amazing arched ceiling.
It's ideal for use in kitchens, baths, and even outdoors where it can stand up to freezing temperatures.
Premium Black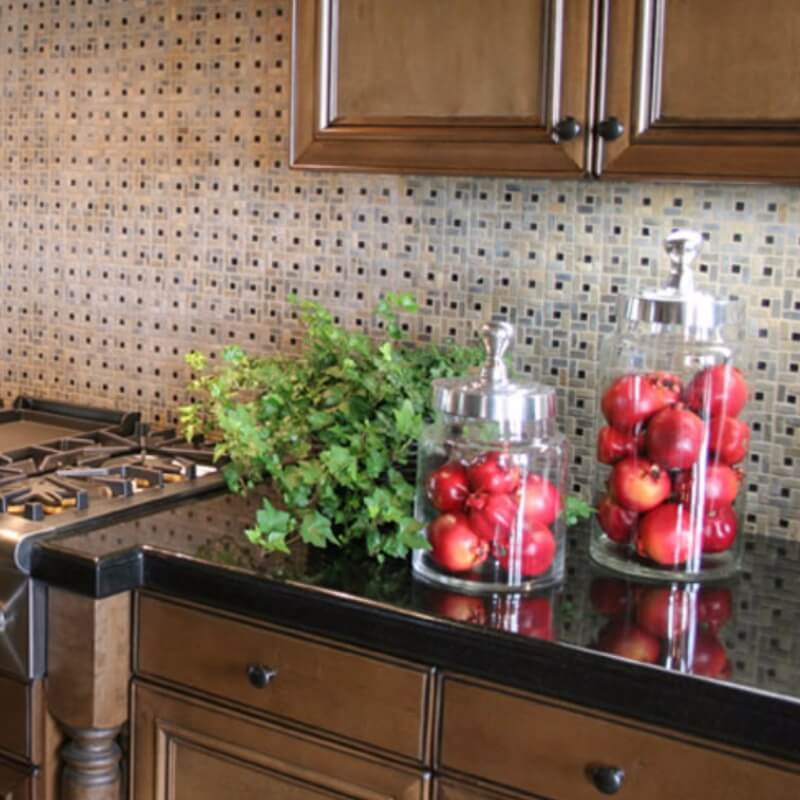 Featured: Premium Black Granite
A classy, go-to countertop choice – like your favorite "little black dress" – Premium Black Granite fits in everywhere. The polished surface reflects like a mirror, highlighting everything surrounding it. The solid shade complements bold décor choices, like this spectacular mosaic backsplash and accent wall. This black granite countertop is also a perfect partner for any shade of wood cabinetry.
Agatha Black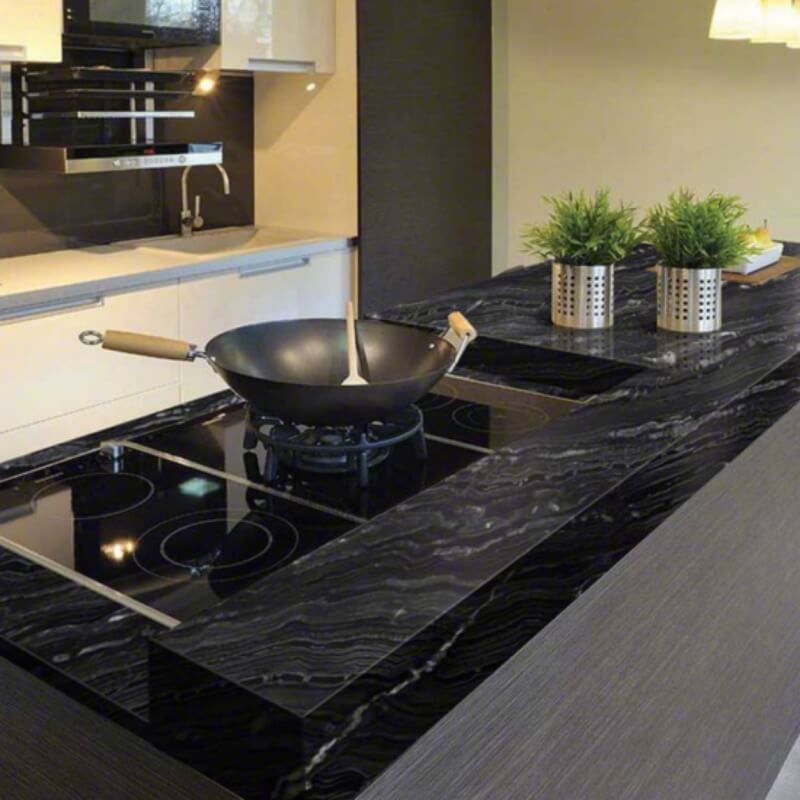 Featured: Agatha Black Granite
Gourmet kitchens deserve standout cooktops, like this flat-top built into the center island. No more being stuck in the corner or staring at the wall while you boil and braise.
Agatha Black Granite, with its silvery gray veined stripes, is lovely alongside stainless steel or white. Most importantly, though, is its heat-resistance. Steam, sauté, sizzle and splatter – your granite slab countertop can take it.
Black Forest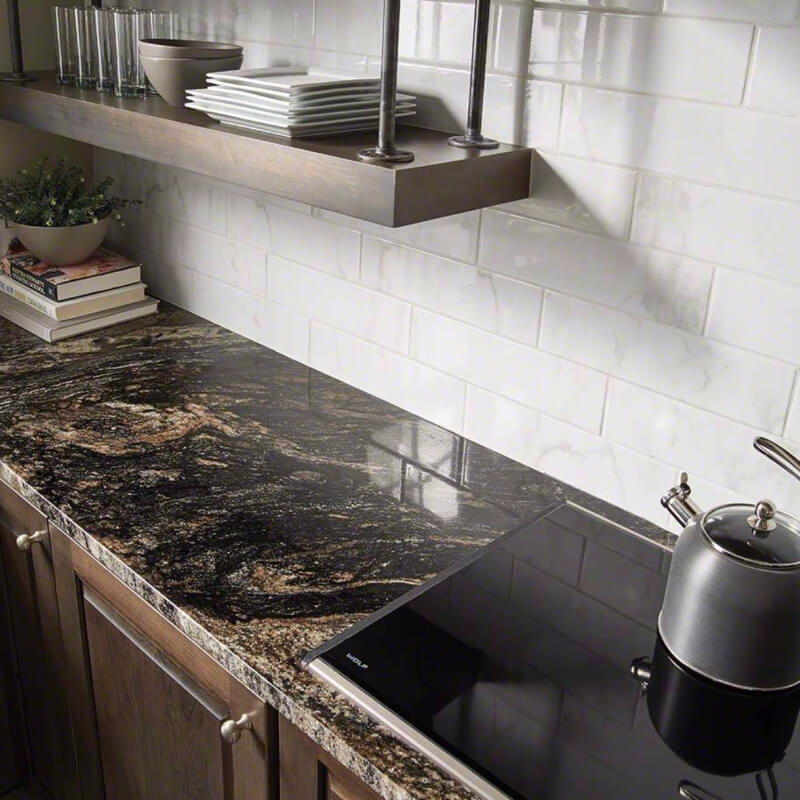 Featured: Black Forest Granite
Your black granite countertop be a dramatic focal point when you install Black Forest Granite. Its deep, dark background is swirled with bold snow-white veins, and its polished finish is sleek and elegant.
Pair it with popular large-format subway tiles in bright white, or as shown here, featuring a subtle marble pattern that delicately echoes the granite countertop's veining.
Nordic Black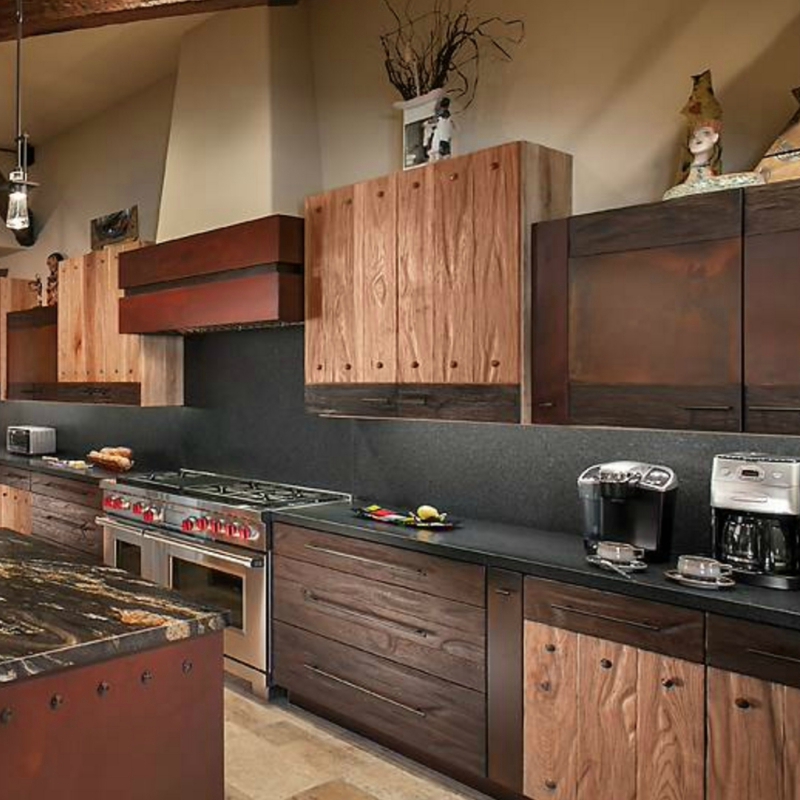 Create this look with MSI's Nordic Black Granite (Photo Credit: Houzz)
There's one word to describe a Nordic Black Granite countertop: sophisticated. This low-variation granite has subtle depth, mingling shiny black bits with accents of pale gray.
Use it everywhere – countertops, of course, but also backsplashes, accent walls and even flooring. The under-cabinet lighting in this kitchen shows off Nordic Black's beauty. And another tip: This marble is subtle enough to blend with other granite patterns, too.
Black has long been used to lend an upscale, luxurious touch to home décor, and black granite is no exception. These black granite patterns range from subtle to bold, and alongside creative designs, will help you create that stand-out look that's all your own.
Ready to be inspired? Visit MSI's Granite Visualizer tool to see what black granite can do for your home.
Read More about Granite Kitchen Countertops
Granite Waterfall Counters for a Dramatic Kitchen Centerpiece
Countertop Visualizer: Your Dream Kitchen or Bathroom in Real-Time
Maximum Return on Investment: Granite Kitchen Countertops
Golden Granite Countertops for a Warm and Glowing Kitchen
Granite Countertops: The Workhorse of the Kitchen
5 Inspirations: A Granite Countertop for Every Style
Natural Granite Kitchen Countertops to Extend Up Your Backsplash
Get the Designer Kitchen You Crave With These Granite Countertops
Choosing Your Ideal Granite Countertop: Fast-Track Your Upgrade
Stop Obsessing! Here's How to Make Sure Your Counters and Cabinets Go
6 Wow(!) Kitchens featuring Granite Countertops
Natural stone countertops add both value and beauty to your home, and with the kitchen at its heart, these gorgeous granite-clad islands are irresistible!
READ MORE ABOUT GRANITE COUNTERTOPS
5 Knockout Granite Countertop Kitchens
5 Of Our Favorite Granite Colors For White Cabinets
5 Popular Granite Countertop Edge Profiles