5 Popular Granite Countertop Edge Profiles
November 08, 2016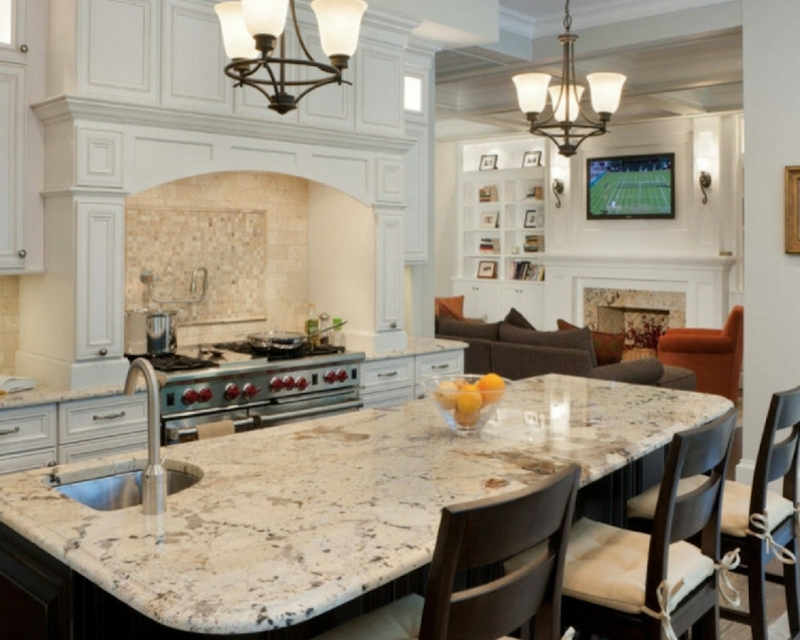 Want to take your kitchen or bath design to the next level? Customized edge profiles on your beautiful granite countertops can make the most of the material you choose, and they give you a chance to express your own unique sense of style. After all, it's the details that matter most.
Are your nerves on edge at the thought of choosing the perfect custom edge for your granite countertop?
Relax and visit MSI's countertop visualizer, part of our virtual kitchen designer. It will show you how the various edge profiles look when actually installed with granite colors in a kitchen setting – a big improvement on even the most vivid imagination! The edge you choose will probably depend upon your style of décor.
For example, if your design is contemporary, the most popular choice is a simple, sleek straight edge, which can be used on thick or thin granite. Bullnose, double radius, waterfall, and double bevel edges are popular as well. Going for a more traditional look? Consider classic ogee and double ogee, two very dramatic edges. Although there are many different edge profiles for countertops, we've rounded up five of the most popular, along with some of our featured granites.
Juparana Delicatus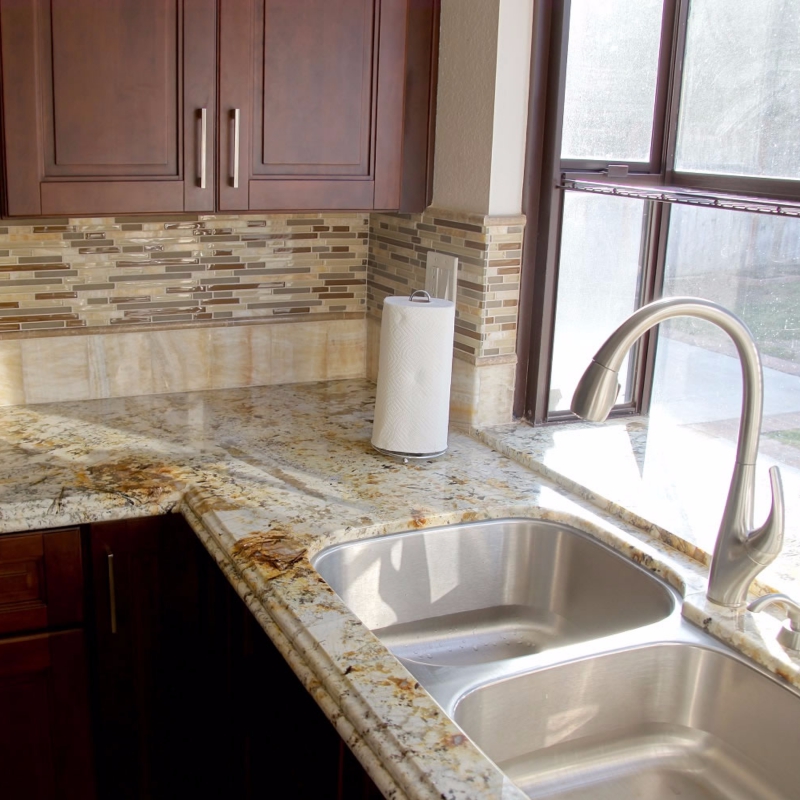 Featured: Juparana Delicatus Granite
When combined with a double ogee edge, Juparana Delicatus Granite becomes even more dramatic. Its high-variation pattern, with specks and veins of black and gold against a bright white background, is a cheerful addition to a room. The ogee edge gives this splashy granite a classic twist, or maybe it's the other way around?
Nilo River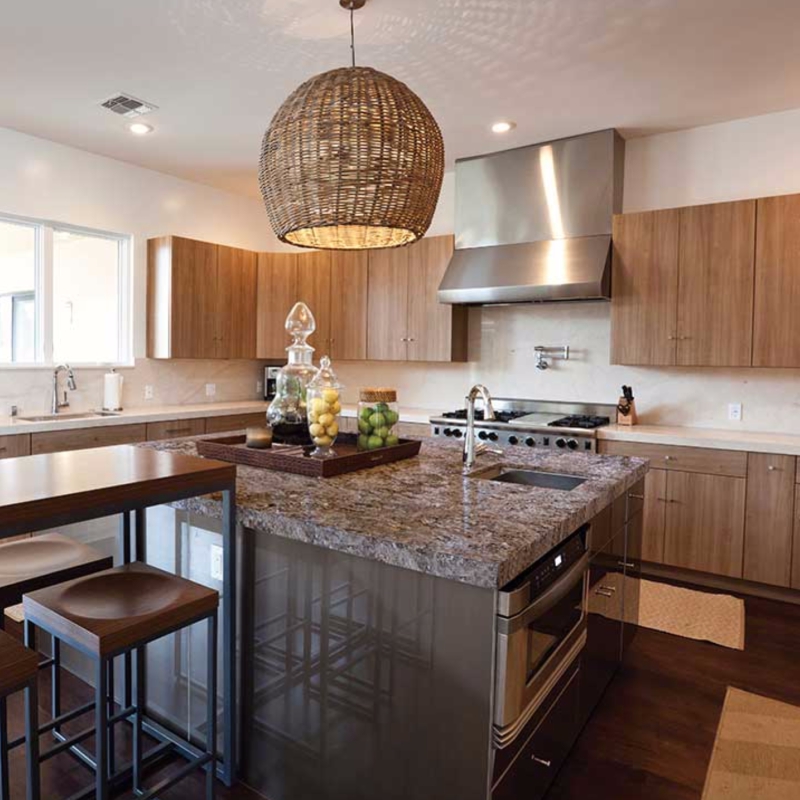 Featured: Nilo River Granite
The polished, complex patterning of Nilo River Granite doesn't need anything fancy to finish off the edges; a standard edge works just fine. This granite color features shades of toffee- and honey-brown with splashes of ivory and a dark brown that's nearly black. As the focal point for the center island in this contemporary kitchen, it's a perfect fit.
Antico Cream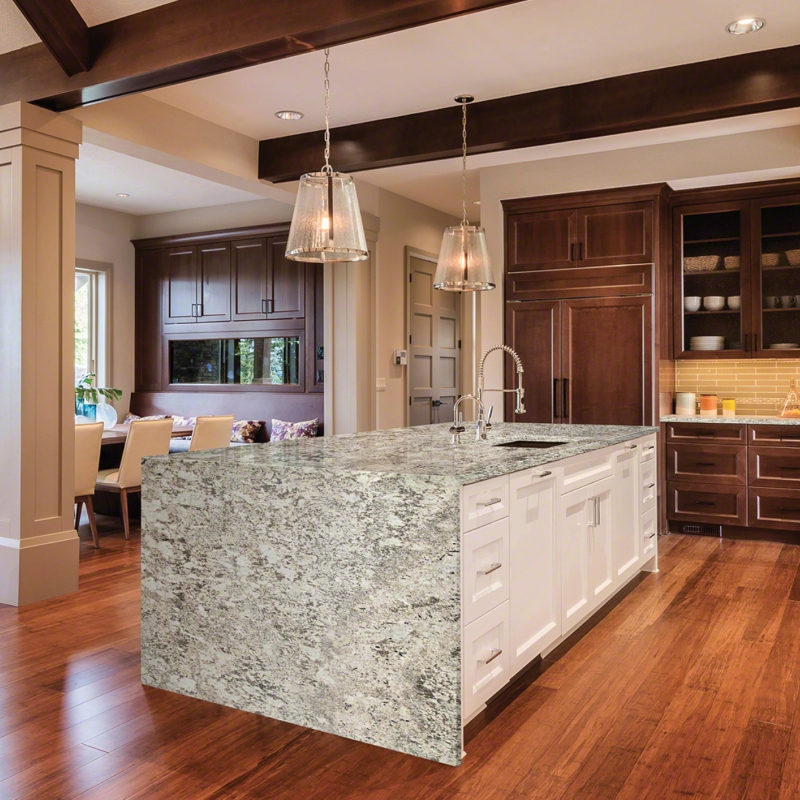 Featured: Antico Cream Granite
A rounded, waterfall edge adds a simple, clean line which is perfect for modern décor. Paired with Antico Cream Granite, an elegant yet dramatic countertop featuring gold and brown on a white background, with accents that subtly sparkle, it creates a focal point that pulls together all the elements in the room.
Colonial Cream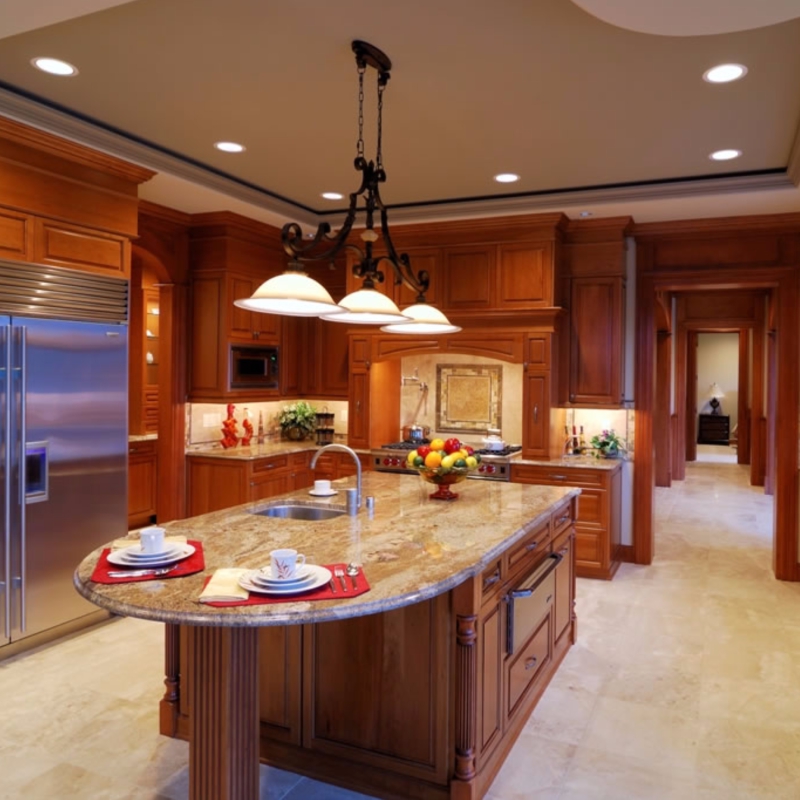 Featured: Colonial Cream Granite
Elegant, traditional kitchen designs call for the classic ogee edge profile, especially flattering to the polished pattern of Colonial Cream Granite. This granite's gold, ivory and dark brown veins and spots are eye-catching, but subtle enough to match all shades of wood cabinetry, as well as sleek stainless steel.
Delicatus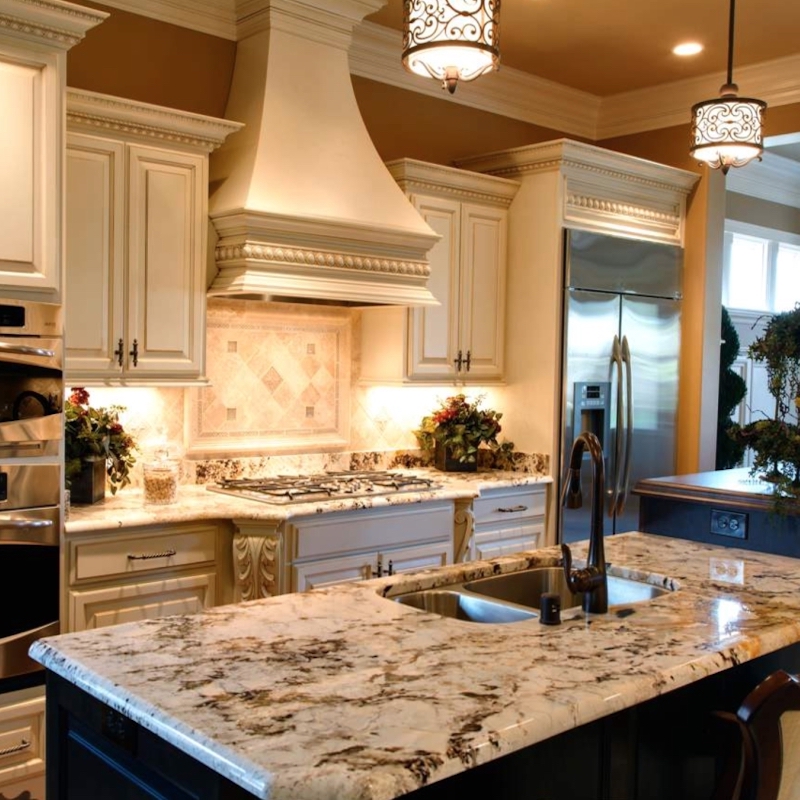 Featured: Delicatus Granite
One of the most popular edge profiles, the rounded half bullnose emphasizes the opulent thickness of the granite slab, working especially well on Delicatus Granite. This edge also highlights the through-patterning, in this case black and gray veins against a soft white.
No kitchen design is complete until every detail is considered, and the edge profile you choose can add so much to an already spectacular granite or marble slab. It can highlight the slab's thickness, coordinate with the shape of the room, or contrast with the other design elements for a look that is creative and -- dare we say it -- edgy!
Learn More about Popular Granite Colors
Granite Colors That Create a Calming Bathroom
Granite Colors That Always Look Clean (Even When They Aren't!)
Gorgeous Granite Colors That Never Go Out of Style
READ MORE ABOUT GRANITE COUNTERTOPS
5 Knockout Granite Countertop Kitchens
5 Of Our Favorite Granite Colors For White Cabinets
5 Standout Kitchen Designs with Black Granite Countertops
7 Bold Granite Colors That Turn Up the Heat In the Kitchen