7 Granite Slab Backsplashes For An Inspired Kitchen Design
May 12, 2017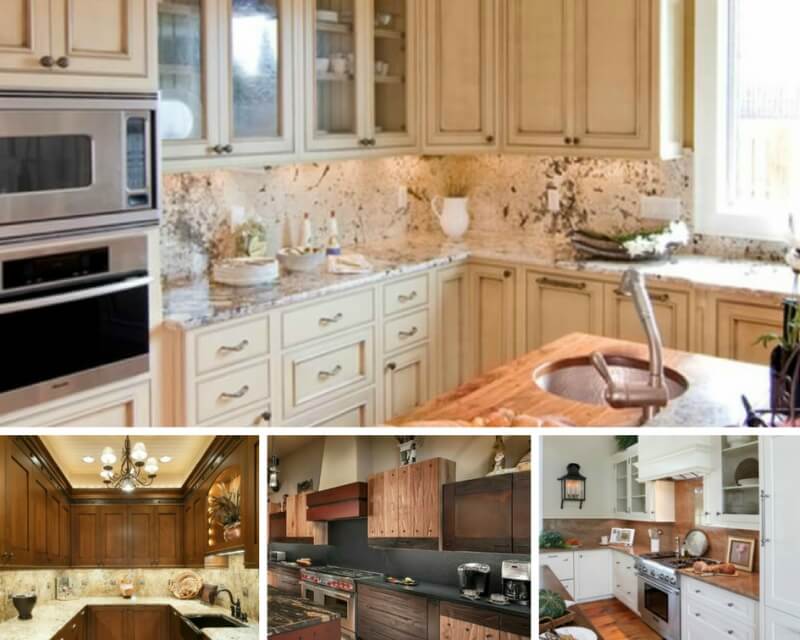 Granite slab has long been the most popular stone to use for kitchen countertops, and that doesn't appear to be changing anytime soon. It's durable – easy to care for, easy to keep clean and resistant to stains, chips, and scratches. It's also beautiful, available in a stunning variety of colors and patterns from subtle to dramatic and bold.
These qualities also make granite an ideal material for kitchen backsplashes, and what could be easier than simply choosing a granite slab backsplash to match your countertop? Here are some great backsplash ideas for granite countertops.
Azurite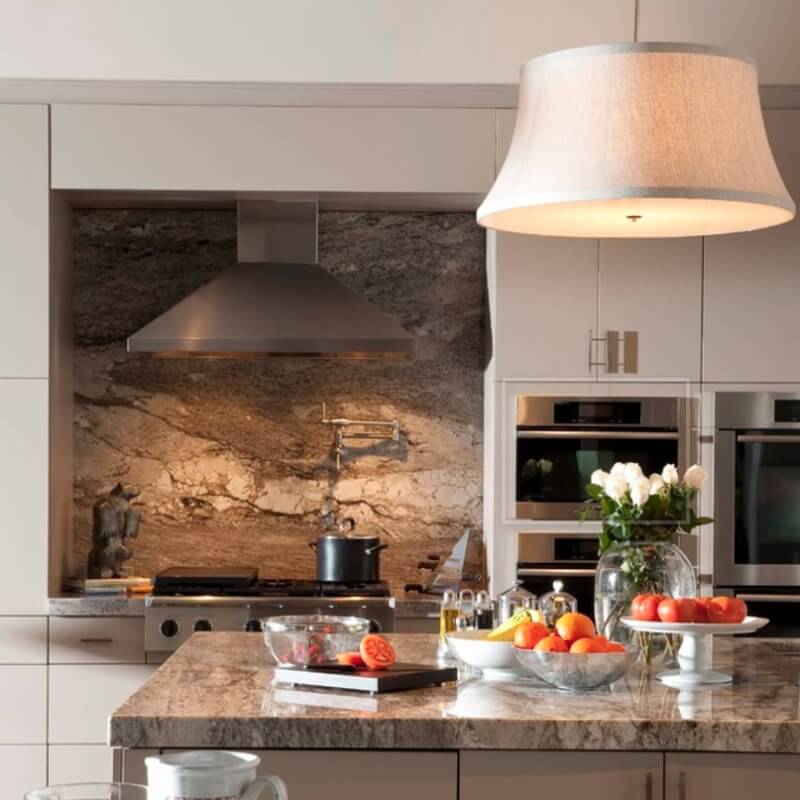 Create this look with MSI's Azurite Granite (Photo Credit: Houzz)
One of the best reasons for choosing a granite countertop is its ability to withstand heat; this makes it perfect to use around cooktops. For the same reasons, you'll love it on the wall behind your cooktop too.
Azurite Granite displays bold veining in shades of neutral beige, brown and cream, and it can really take the heat! No worries about steam, smoke, or hot splatters. Even if you choose a different backsplash for the rest of your kitchen, consider a granite slab for this important space.
Juparana Delicatus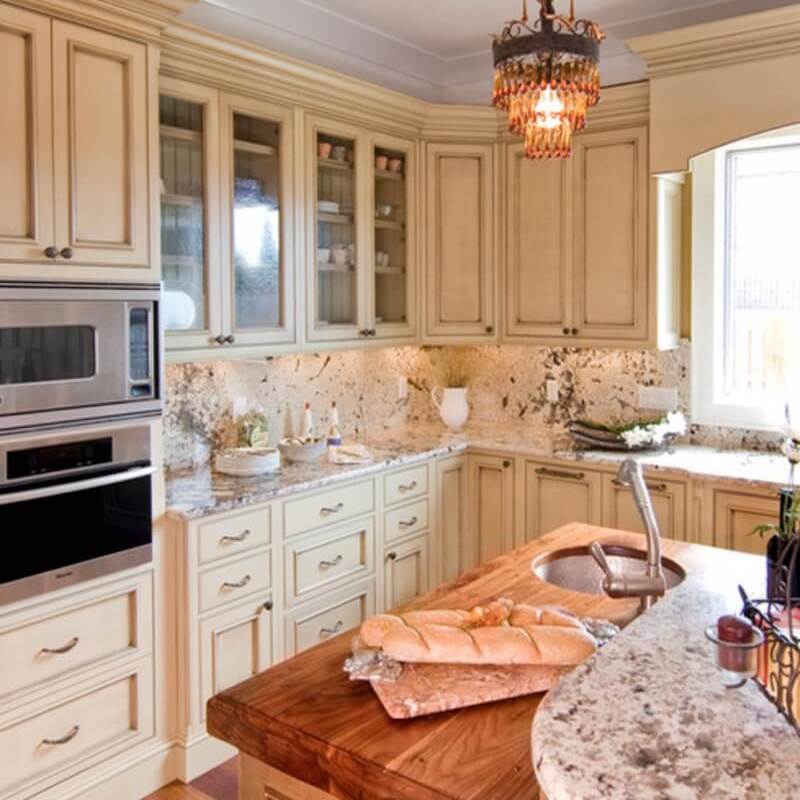 Get this look with MSI's Juparana Delicatus Granite (Photo Credit: Houzz)
Another reason to choose a full granite slab backsplash? It's super easy. Say, you've fallen in love with an eye-catching granite like Juparana Delicatus Granite, with its high variations and veining, black and brown on a cream-colored background. It's a busy pattern, so matching it can be a challenge. Make it easy on yourself and just use the same gorgeous granite.
Mascarello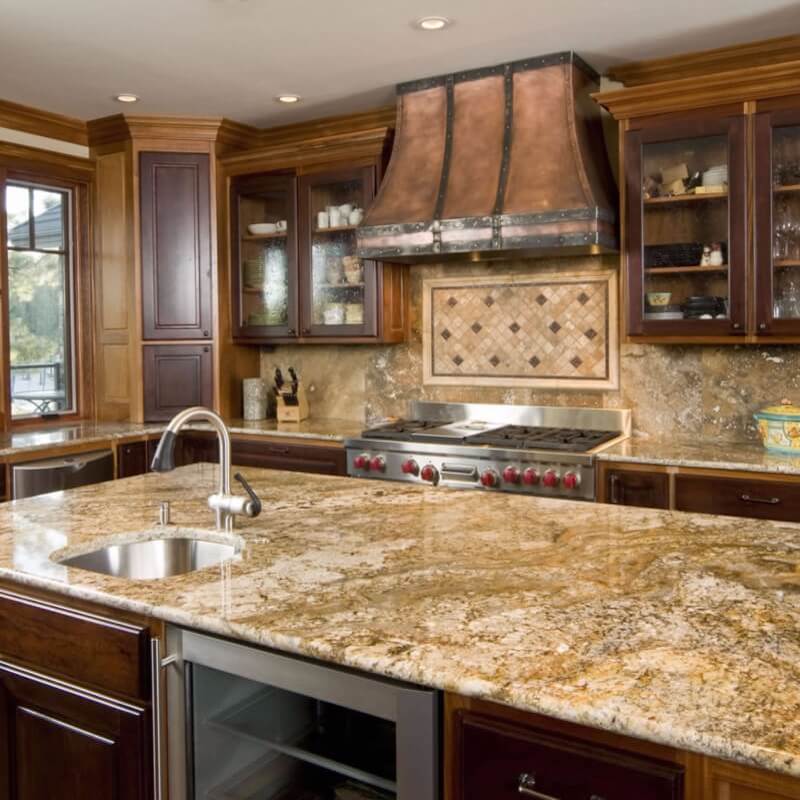 Featured: Mascarello Granite
Matching backsplash and countertop with gorgeous granite colors is easy… too easy, for a creative kitchen designer like you? No worries, you can still include contrasting materials such as tile as part of your décor along with your stone backsplash. In this photo, Mascarello Granite is complemented with a mosaic tile inset.
Rosewood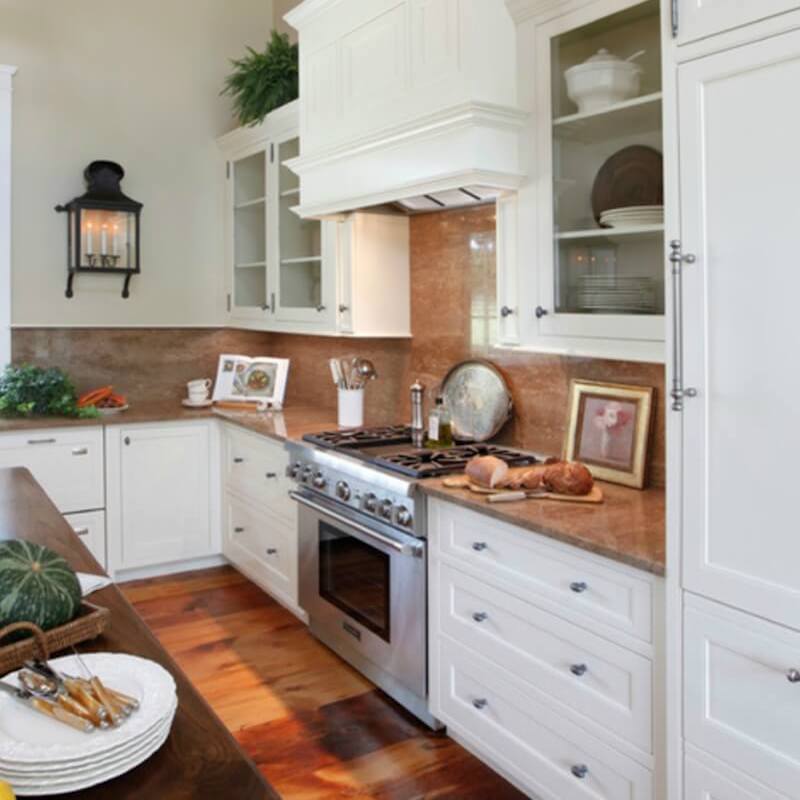 Get this look with MSI's Rosewood Granite (Photo Credit: Houzz)
There's no question that a granite countertop adds to a home's resale value, but what about the backsplash design? If this is one of your priorities, a low-variation granite such as Rosewood Granite used on the backsplash to match the countertop offers a sense of opulence as well as practical considerations such as easy cleanup.
Fusion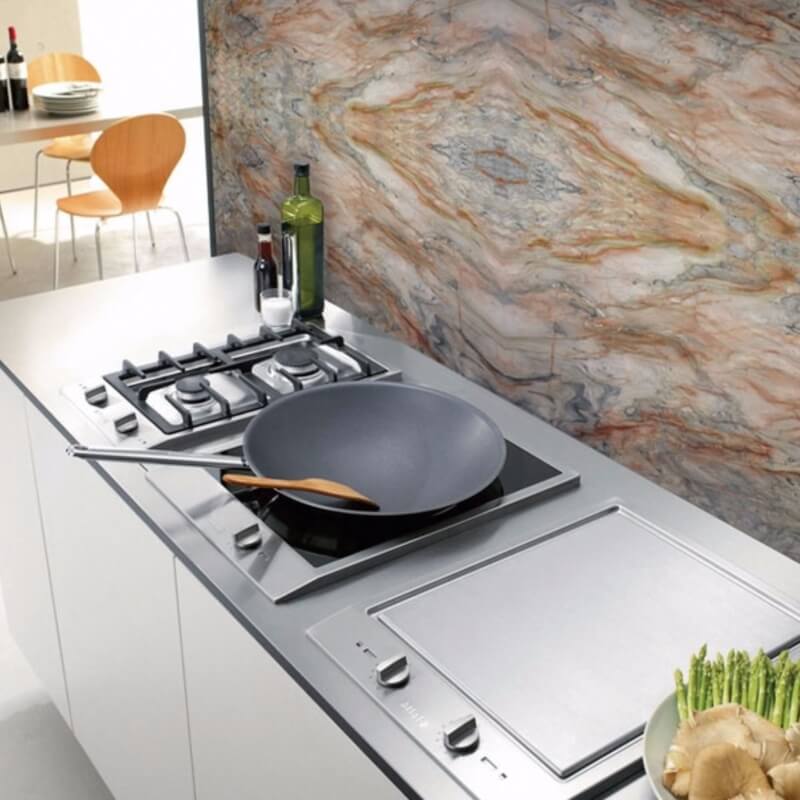 Featured: Fusion Granite
A wall covering that doubles as art is always a bonus! This gorgeous kitchen backsplash is Fusion Granite, with a special cut that features a mirror image. This would look lovely on the countertop, but the eye is drawn more to vertical surfaces, so the backsplash is where it can truly shine.
Nordic Black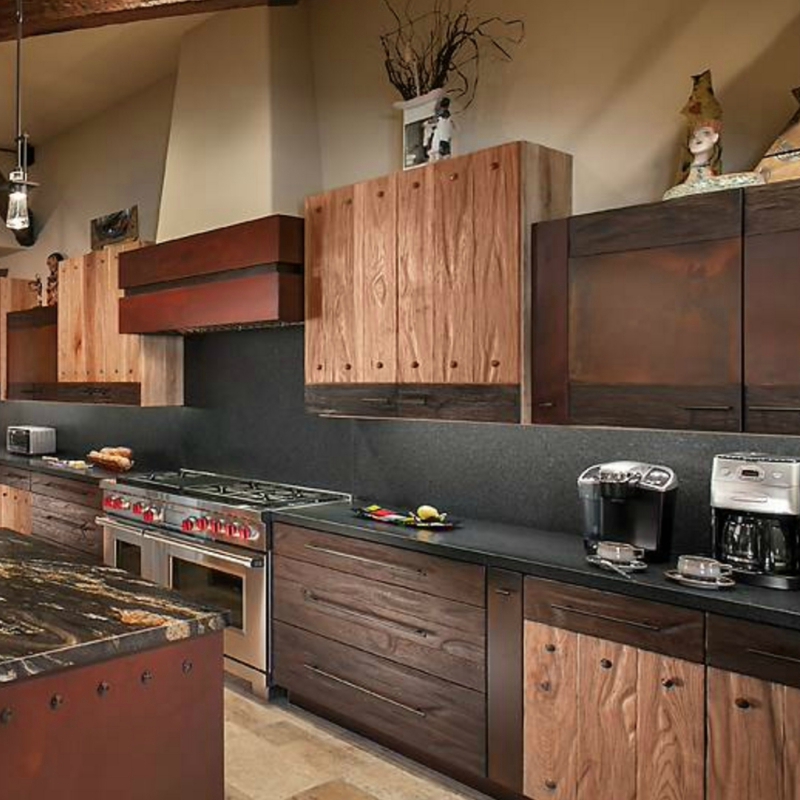 Recreate this look with MSI's Nordic Black Granite (Photo Credit: Houzz)
One of the most important considerations in designing any room is to limit how many patterns, textures, and colors you use together. Therefore, if you've chosen boldly patterned flooring, a dramatic countertop elsewhere – as shown here – or unusual cabinetry, you won't want to introduce yet another pattern in your backsplash.
Nordic Black Granite on counters and backsplash offers just enough variation to please the eye without clashing with other elements.
Persa Cream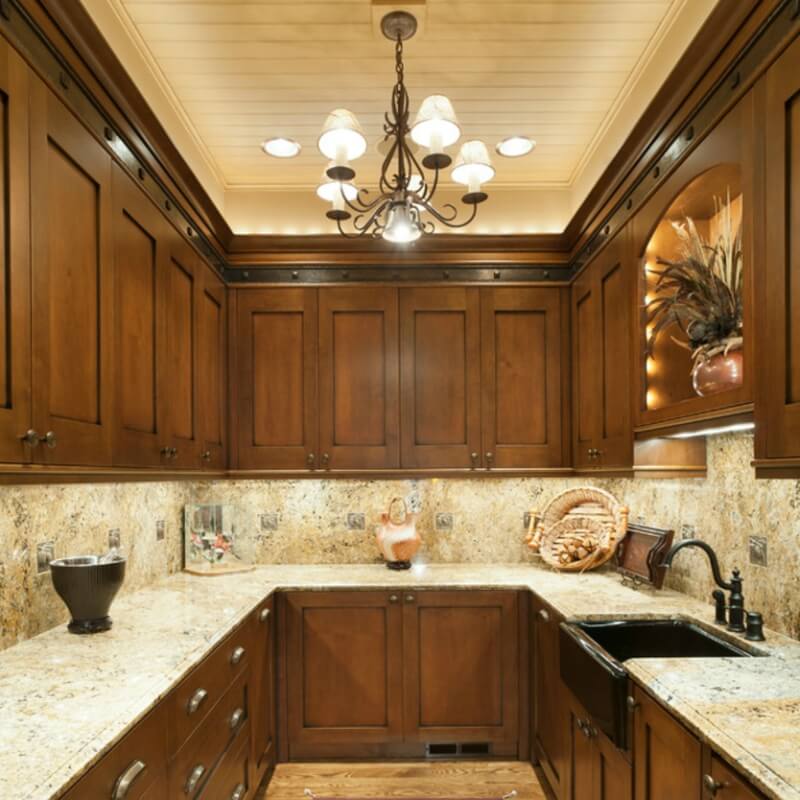 Get this look with MSI's Persa Cream Granite (Photo Credit: Houzz)
If you have a small kitchen, such as the galley-style space shown here, choosing the same granite for backsplash and countertop can actually make it look bigger. It offers a sense of continuity and flow, and with the polished, reflective surface shown here in pale-hued Persa Cream Granite, it improves lighting and makes the kitchen a cheerful place to spend your time.
A full granite backsplash has many advantages – easy cleanup, resistance to heat, beauty and outright simplicity. That's why it's a growing trend, and one you should seriously consider for your own kitchen design. Curious to see how it will look in your pattern of choice? Visit MSI's Virtual Kitchen Designer tool to try it out.
Read More about Granite Kitchen Countertops
Granite Waterfall Counters for a Dramatic Kitchen Centerpiece
Countertop Visualizer: Your Dream Kitchen or Bathroom in Real-Time
Maximum Return on Investment: Granite Kitchen Countertops
Golden Granite Countertops for a Warm and Glowing Kitchen
Granite Countertops: The Workhorse of the Kitchen
5 Inspirations: A Granite Countertop for Every Style
5 Black Natural Granite Countertops for an Upscale, Luxury Kitchen
Get the Designer Kitchen You Crave With These Granite Countertops
Choosing Your Ideal Granite Countertop: Fast-Track Your Upgrade
Stop Obsessing! Here's How to Make Sure Your Counters and Cabinets Go
6 Wow(!) Kitchens featuring Granite Countertops
Natural stone countertops add both value and beauty to your home, and with the kitchen at its heart, these gorgeous granite-clad islands are irresistible!
READ MORE ABOUT GRANITE COUNTERTOPS
7 Vibrant Granite Colors That Turn Up the Heat In the Kitchen
9 Popular Black Granite Countertops
A Guide to Maintaining Granite Countertops
Are Granite Countertops Ok to Use In the Bathroom?
READ MORE ABOUT MSI BACKSPLASH TILE
Creating The Perfect Pair With Your Backsplash And Granite Countertop
The Progression Of Kitchen Backsplashes
The Right Way To Install A Metal Mosaic Backsplash Tile
Yes! The Right Backsplash Tile Can Completely Transform A Room