Are Granite Countertops Ok To Use In The Bathroom?
June 05, 2018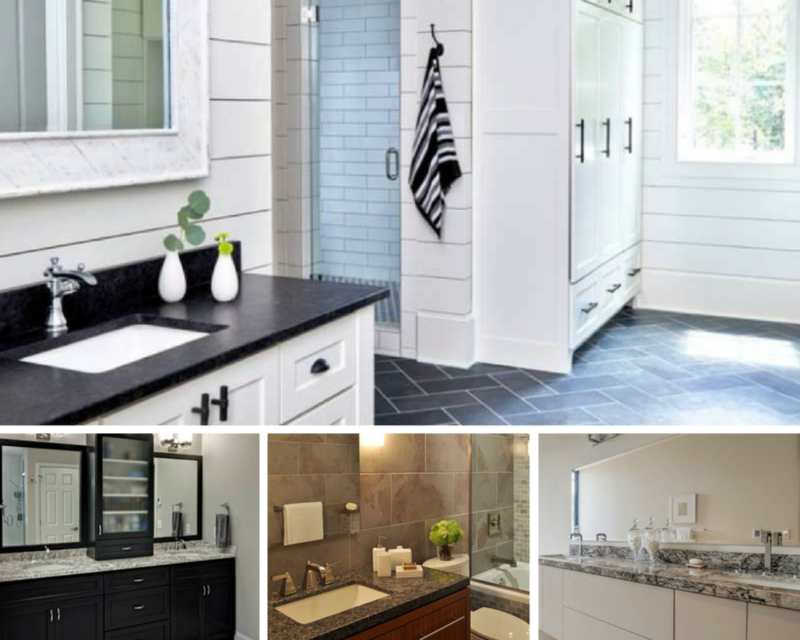 Granite is one of the most popular countertop choices for the kitchen, but can granite countertops be used in the bathroom? As a homeowner, you might have some possible hesitations about using this natural stone in your bathroom renovation or new build.
We know that granite is a durable choice that will not only last for years to come but will also increase the value of your home. If you're not yet convinced, then let's take a deeper dive into answering some of your biggest questions about using granite in the bathroom.
Is It Strong Enough?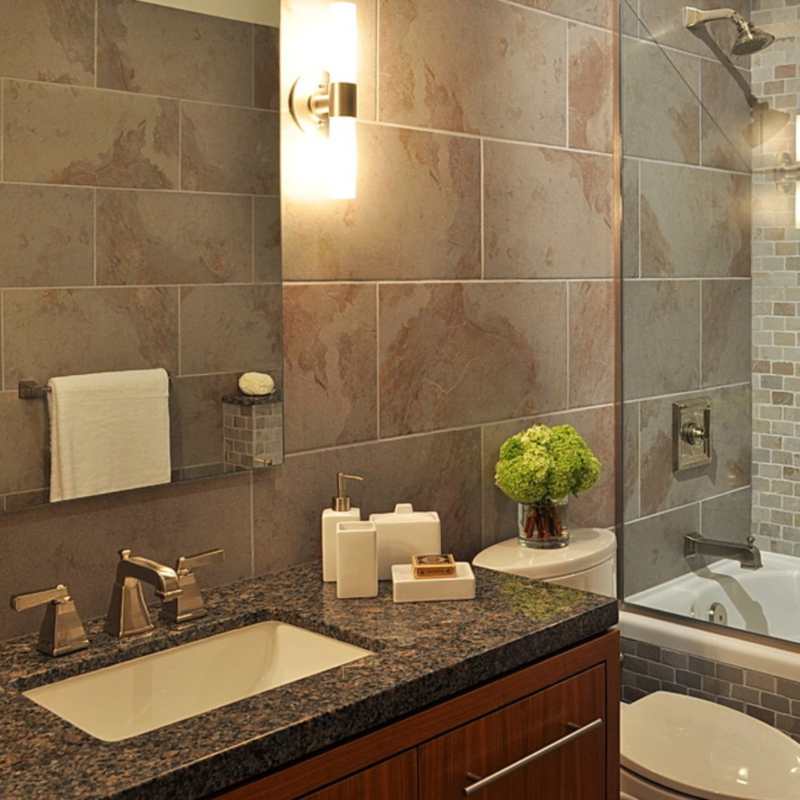 Create a similar look with MSI's Caledonia Granite (Photo Credit: Houzz)
While you may think it's too fancy or delicate to use in the bathroom, granite is actually incredibly tough. It's made up of hard minerals, so it resists scratching and chipping and is also easy to clean. This countertop can last a lifetime when maintained properly.
This four-piece washroom includes Caledonia Granite, a detailed granite with various shades of light to dark grays and white. While the surface is definitely durable, the darker tones are a great fit for a frequently used space like a secondary bathroom.
Will It Stain?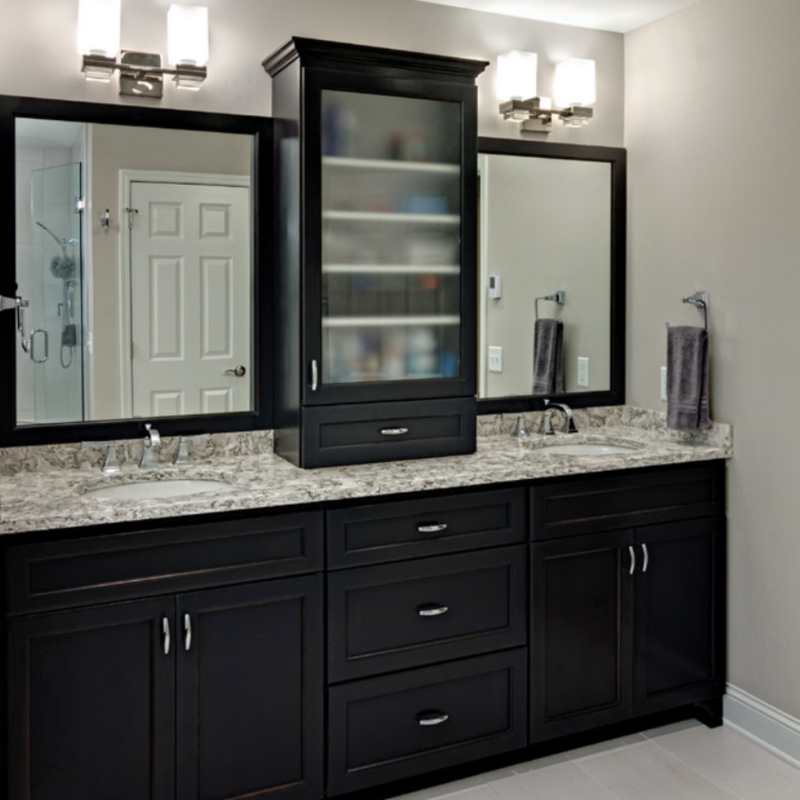 Recreate this look with MSI's Delicatus White (Photo Credit: Houzz)
There's no need to fret about stains from water or personal care items. Proper sealing, as part of the installation and again at least once a year, will create a nonporous finish and keep it protected.
Lighter colors like white, on the other hand, may require more frequent re-sealing. With dual sinks and a center cabinet full of products, you know these homeowners aren't afraid of their granite, even if the lighter color requires sealing more often.
The low-maintenance Delicatus White in this bathroom includes beautiful granite colors with its soft white background, brown and gold specks, and contrasting dark veins.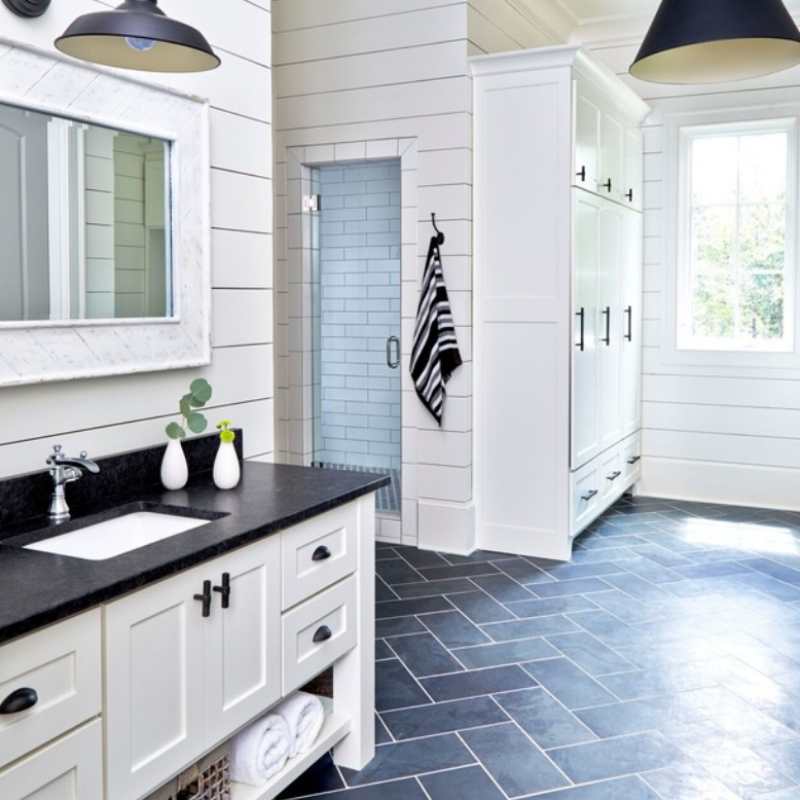 Recreate this look with MSI's Premium Plus Black Granite (Photo Credit: Houzz)
However, Premium Plus Black Granite is a solid black granite that would require sealing only once a year. It fits perfectly with black-and-white designs like in this large bathroom.
Is It Too Heavy?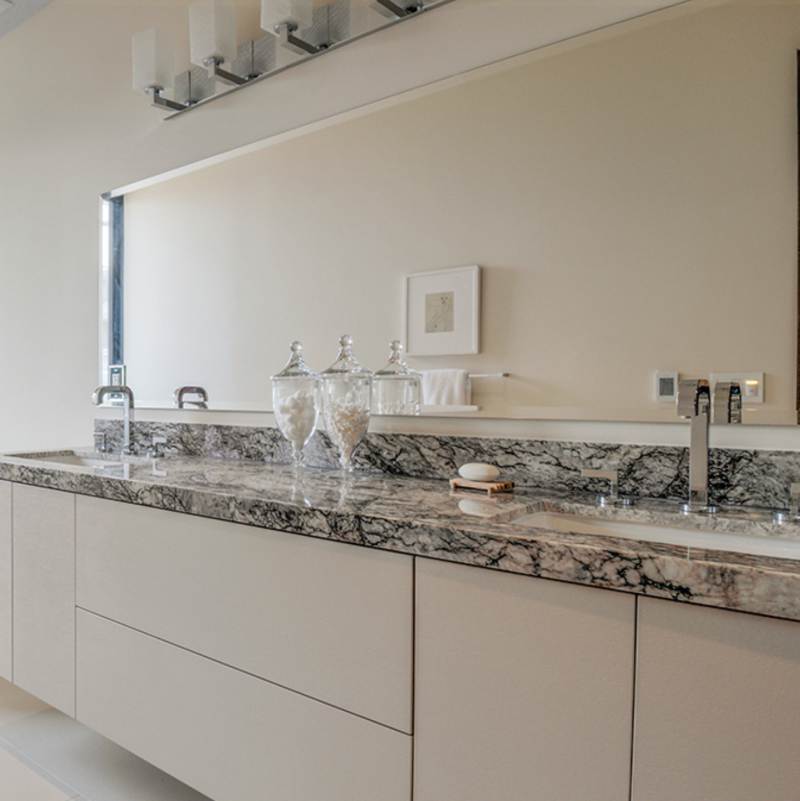 Featured: Aruba Dream Granite
If you're worried that your current cabinets won't be able to handle the weight of the granite slabs, then think again. Cabinets rarely need to be reinforced because the weight of the stone is distributed over a large area. This beautiful master bath features Aruba Dream, a polished alabaster granite with intersecting jet veins that flow into subtle shades of copper.
The white cabinetry is strong enough to hold up the large slab just fine. It does come in both 2 cm and 3 cm, which is something to consider for your granite installation if you're concerned about weight.
Is It Worth the Cost?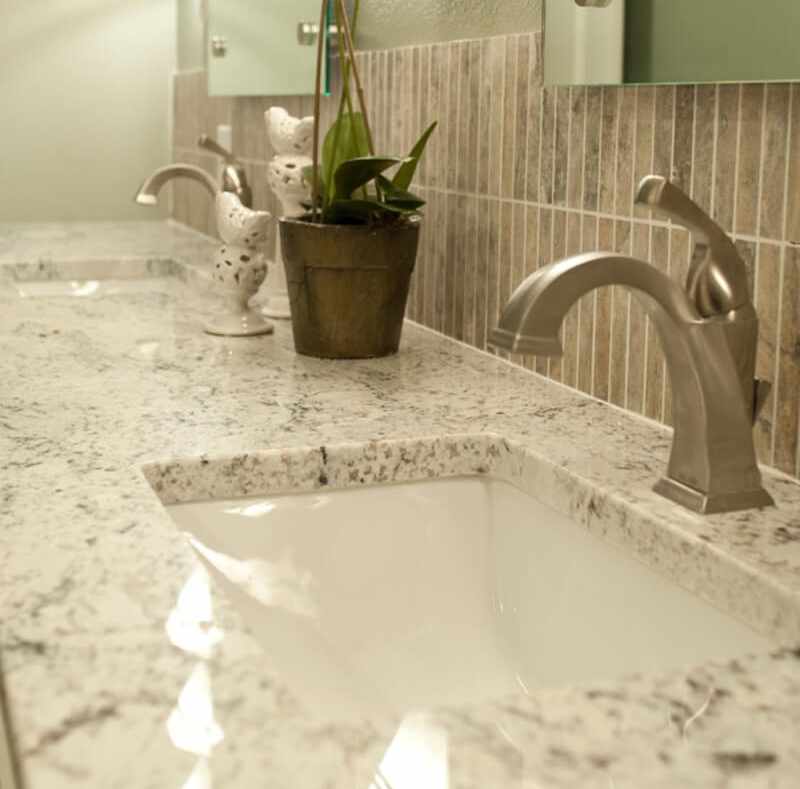 Create a similar look with MSI's White Ice Granite (Photo Credit: Houzz)
Many know that the kitchen and bathrooms, especially the master bathroom, are the two main spaces that sell a house. Adding a luxury stone like granite to your bathroom will add value to the home and make it worth your investment. Of course, if you're concerned about cost, you can check out this article about the cost of granite countertop for the bathroom.
White Ice is a Brazilian granite with bright white, steel gray, and black accent colors. The dramatic pattern of the granite counters is perfect for modern bathrooms like this one and give it an upscale look.
With the benefits of granite, it's no wonder that it's a popular choice among homeowners. With proper care and maintenance, this luxurious countertop is a durable option for any size bathroom vanity, and because it's natural stone, you will likely see a return on your investment.
READ MORE ABOUT GRANITE COUNTERTOPS
7 Granite Slab Backsplashes For An Inspired Kitchen Design
7 Vibrant Granite Colors That Turn Up the Heat In the Kitchen
9 Popular Black Granite Countertops