The Delicate Look Of Athens Marble In Durable Porcelain Tile
September 19, 2017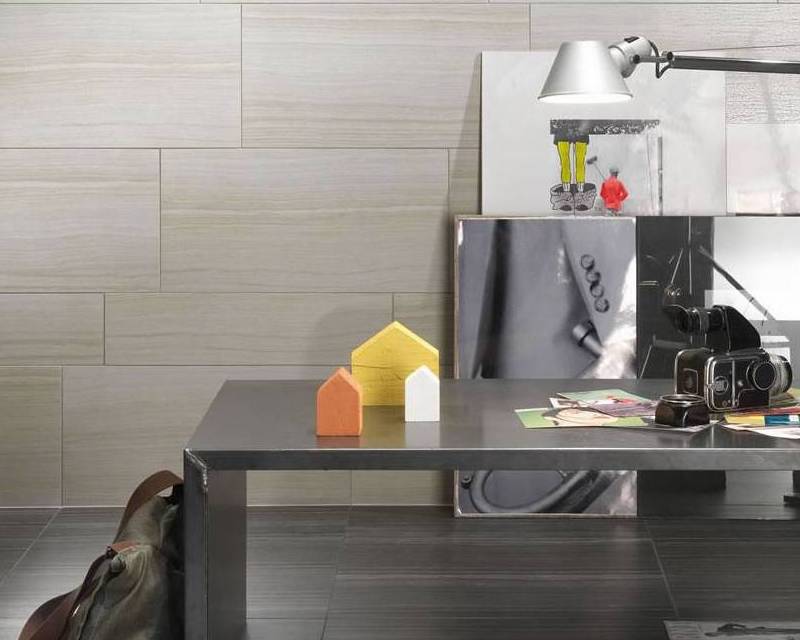 Athens marble is highly sought after for both its lovely grey-and-white color palette and its unique, delicate veining that evokes the finest wood-grain patterns. This stunning marble is prized throughout the design community, and comes with a hefty price tag and long list of high-maintenance demands for care and use.
But now, thanks to MSI's Sophie Porcelain Tile Collection, there is an affordable, durable alternative. You have to see it to believe how much it looks like real Athens marble tile.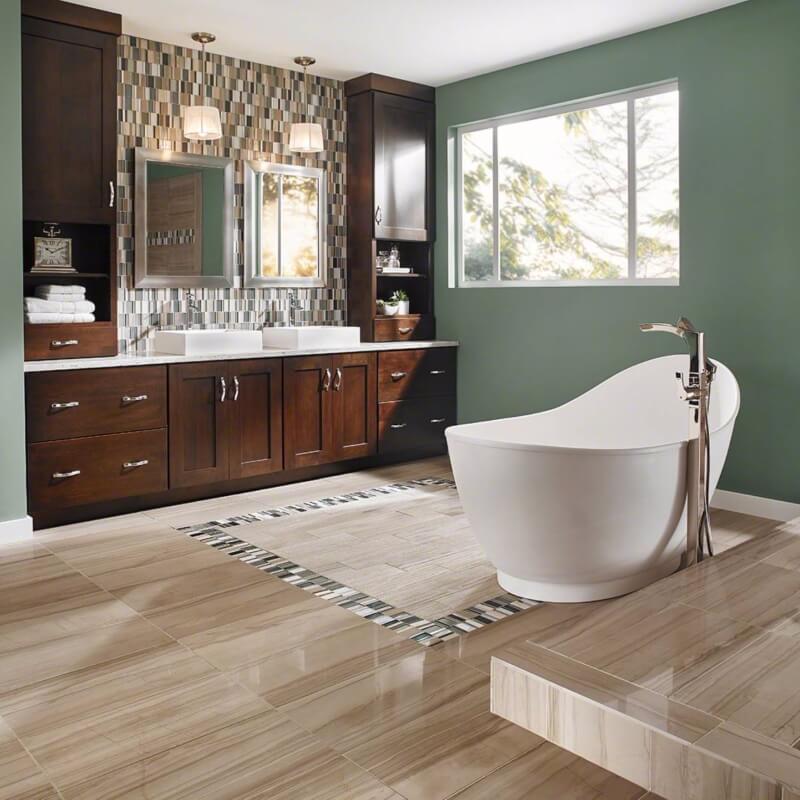 Featured: Athens Grey Marble
The crackled and striated veining pattern of Athens Grey Marble is at once fine and bold, creating a combination that is truly striking and unique on the market. Many homeowners love the look or natural marble, but it's out of their budget, too hard to maintain, or both.
Marble is a porous material and can be susceptible to staining and cracking. It also requires periodic sealing, adding an element of upkeep that some homeowners just don't want. And that's why MSI developed the Sophie Porcelain Tile Collection, combining the rugged practicality of porcelain tile with the beauty and character of natural marble.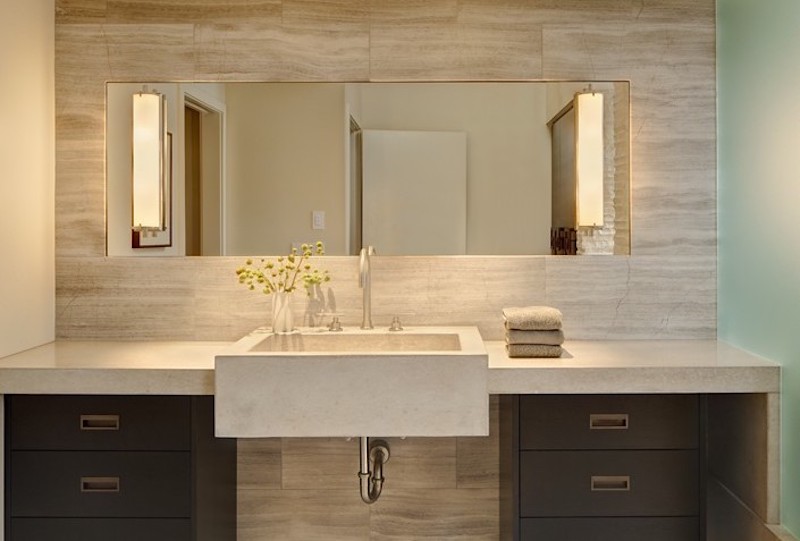 Recreate this look with MSI's Maron Sophie Porcelain (Photo Credit: Houzz)
Porcelain tile is widely known as one of the most durable and cost-effective materials. It is resistant to scratching, staining, fading and chipping. This makes it ideal for use as a flooring material, as seen here. Plus, the linear veining pattern of Maron Sophie Porcelain tile draws the eye across the room, making small spaces appear larger.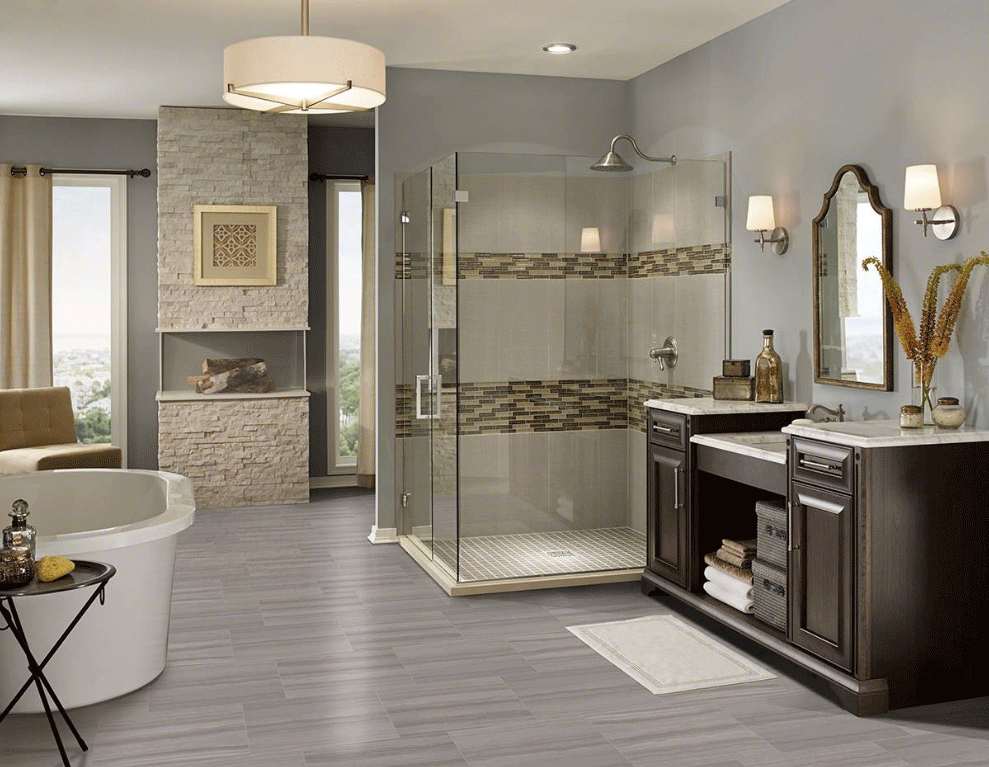 Featured: Grey Sophie Porcelain
The unique linear pattern of the collection works well on walls too, as with this example of Grey Sophie Porcelain tile. The striation pattern draws the eye outward, and can be used to maximize views and focal points in a design. This collection also plays well with other decorative tiles, such as a mosaic tile band.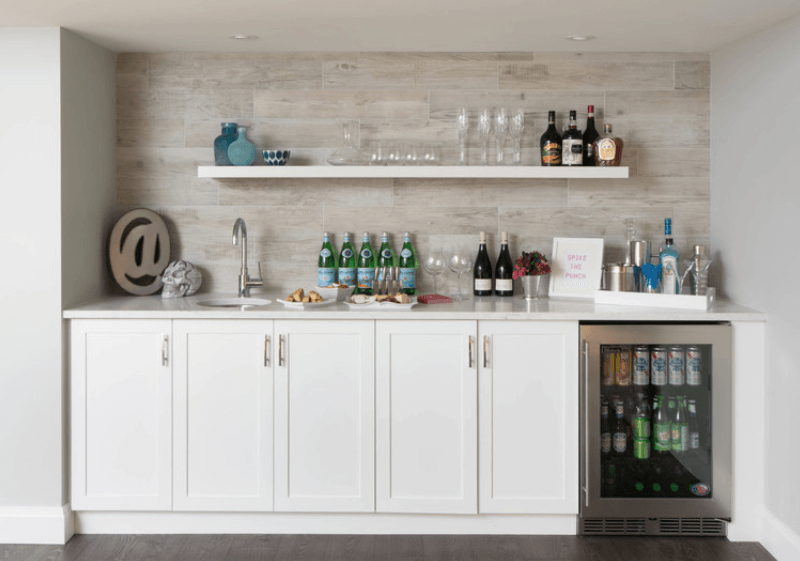 Recreate this look with MSI's White Sophie Porcelain (Photo Credit: Houzz)
Marble tile can be slippery when wet, but you can get the glamorous look of Athens marble in your bathroom or mudroom with White Sophie Porcelain tile that looks like just like the real deal. These 12x24 tiles are perfect for bathroom floors or walls, and the fresh white tones impart a sleek and clean feeling to any space.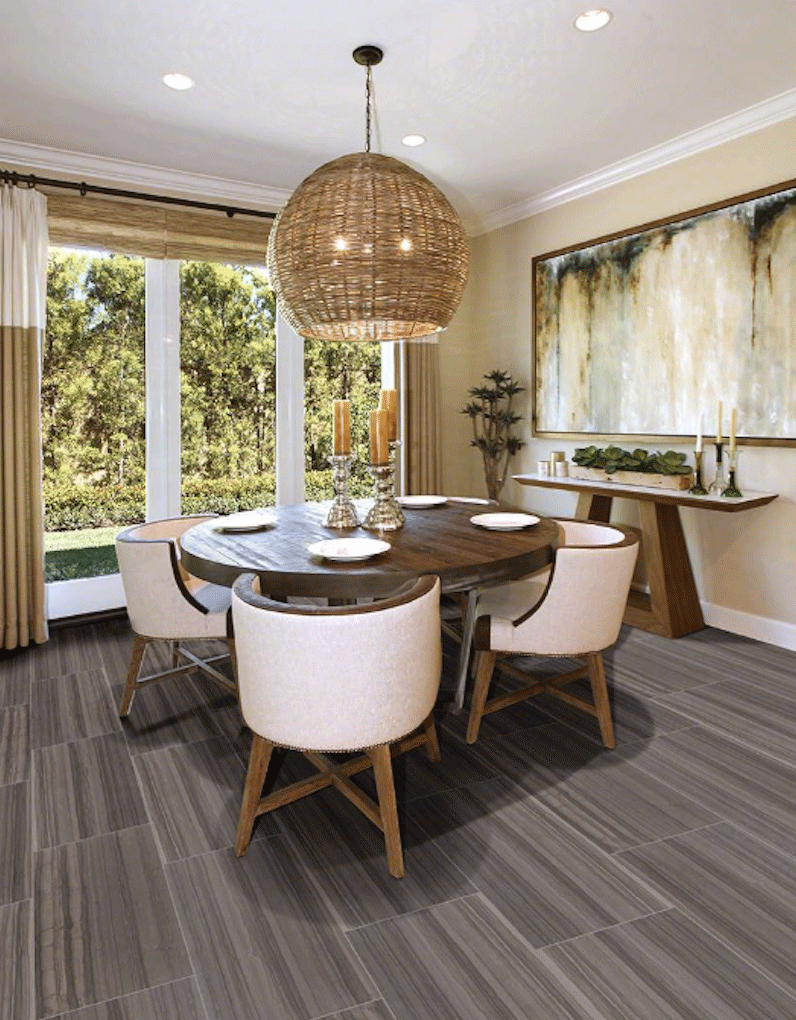 Featured: Anthracite Sophie Porcelain
Sophie porcelain tile is extremely versatile and looks right at home in contemporary spaces. This dining room features Anthracite Sophie Porcelain tile from the collection. The large format tiles and monochromatic color palette create a chic, contemporary feel. Plus, this modern tile creates depth and visual texture for areas needing a little pop.
There is no better alternative to Athens marble than the low-maintenance, high-style Sophie Porcelain Tile Collection from MSI. And to learn even more about choosing tile that only looks expensive, check out these tile tricks that deliver high design on a budget.
READ MORE ABOUT PORCELAIN TILE with NATURAL STONE LOOKS
Add Classic Style and Warmth with Asturia Marble-Look Porcelain Tiles
THE REGALLO COLLECTION OF MARBLE LOOK PORCELAIN TILE
How to Successfully Pair Real Marble with Marble-Look Porcelain Tile