Add Sparkle With A Metallic Backsplash
May 02, 2016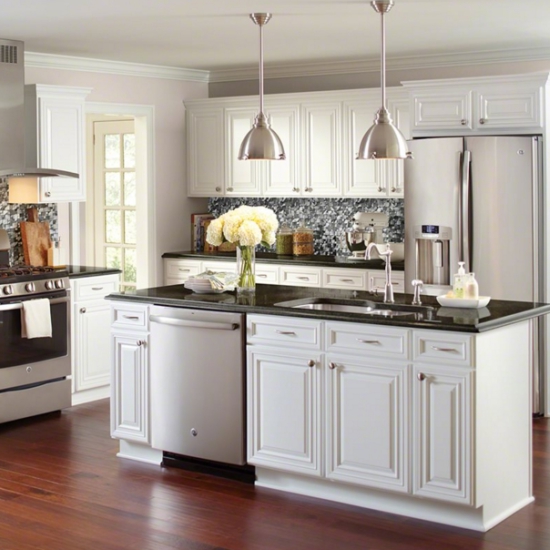 Whether you're remodeling your kitchen or selecting products for a new build, add some sparkle to your cooking space with a metallic tile backsplash. These eye-catching mosaic tiles are an excellent option for contemporary styles. There's a wide variety of durable, low-maintenance materials to choose from, ranging from flashy to more subtle matte metallics. These on-trend looks can be featured as full backsplashes or decorative accent pieces. If you don't already see something shiny in your design future, then take a look at these five options. We're sure you'll want one of them as a fabulous focal point in your residential or commercial kitchen.
Silver Aluminum 3D
Featured: Silver Aluminum 3D
When you choose a backsplash design like Silver Aluminum 3D, you're choosing a metal mosaic that goes well with just about any color. This contemporary tile adds visual interest to a sleek, modern kitchen and complements stainless steel appliances perfectly. Due to its 3-dimensional qualities, it offers more than just another layer of shimmer to the space. It provides texture in an otherwise streamlined look, and the play of light on the mosaic creates both light and dark shades of silver throughout.
Silver Metal Brick Pattern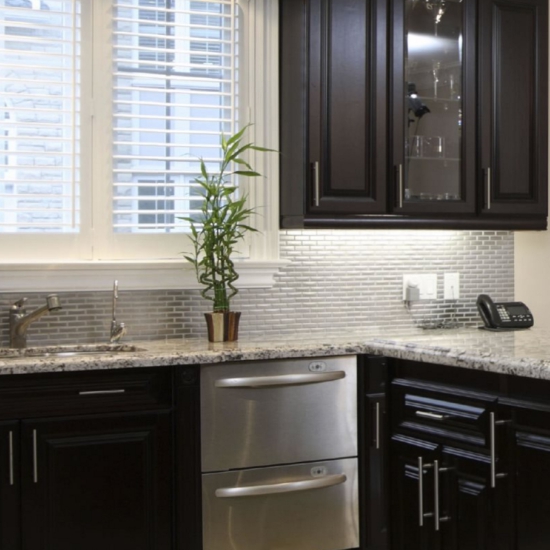 Featured: Silver Metal Brick Pattern
If you desire something less shiny but still want the luxe look of metal, then consider a mosaic tile like Silver Metal Brick Pattern. The matte steel finish in a medium to dark gray pairs perfectly with another trend-- black stainless steel appliances. This matte mosaic is versatile enough to be incorporated into various styles. The slim, elongated tiles embody a contemporary look while the classic brick pattern gives it a traditional nod.
Noce Chiaro Copper Scudo Listello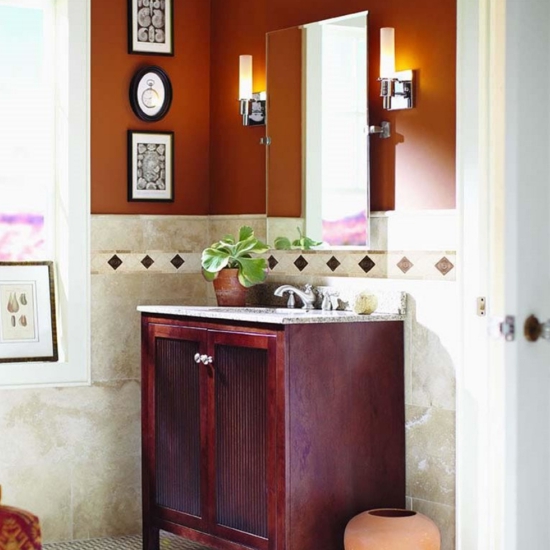 Featured: Noce Chiaro Copper Scudo Listello
Picking a product that blends stone and metal is one way to add a bit of a shimmer to your backsplash. However, if you think metal seems too cold for your taste, you can add it in a more warm and subtle way as a beautiful border. Noce Chiaro Copper Scudo Listello is a 4" x 12" mesh-backed mosaic with metal inset into natural stone. This traditional travertine tile mix includes beiges, coppers, and browns. Use it to create an accent to a simple backsplash or to blend with more intricate patterns.
Midnight Pearl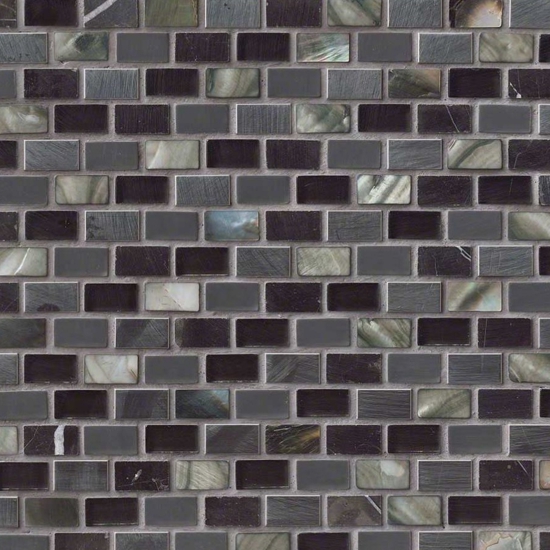 Featured: Midnight Pearl
If you can't decide between glass, stone, or metal, then why not opt for all three? A blend of elements such as Midnight Pearl will perfectly complement your modern design. This glass, stone, and metal mosaic features an offset brick pattern and comes in prearranged 12" x 12" sheets. Since these miniature tiles are made of iridescent, gray, and black materials, you'll have plenty of colors to pull from for your kitchen's color palette.
Icelandic Blend Pattern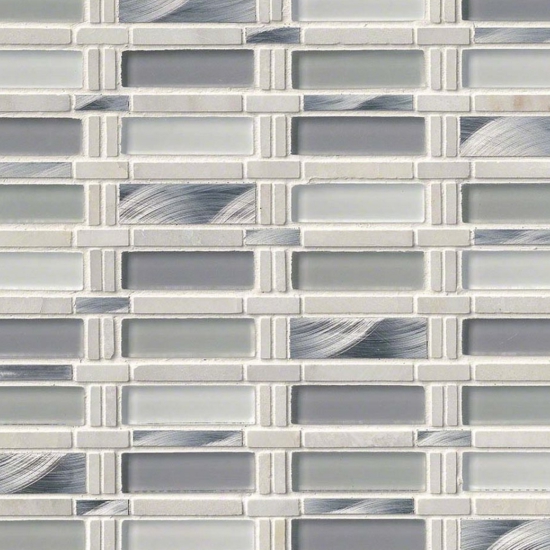 Featured: Icelandic Blend Pattern
If you love marble, this beautiful glass, stone, and metal combination might be the one for you. Called Icelandic Blend, it combines white and gray glass tiles with swirling metallic details and stunning Arabescato Carrara Marble. This wall tile will elevate any contemporary style or modernize a more traditional kitchen with its mix of materials and linear patterns.
Adding an accent to your wall in metal can be as subtle or as dramatic as you please. Whether you want just a hint of glitz or full eye-catching glamor, modern metal mosaic tiles are sure to be a designer focal point for your backsplash. Visit our website to see the full collection of backsplash tiles and metallic accents.
READ MORE ABOUT MSI BACKSPLASH TILE
Backsplash Tile Installation, Issues And Solutions
Budget Friendly Kitchen Makeovers With Backsplash Tile
Create A High-End Look With These Affordable Backsplash Tiles