Best Kept Secrets - Design Tools For Backsplash Tile
May 02, 2017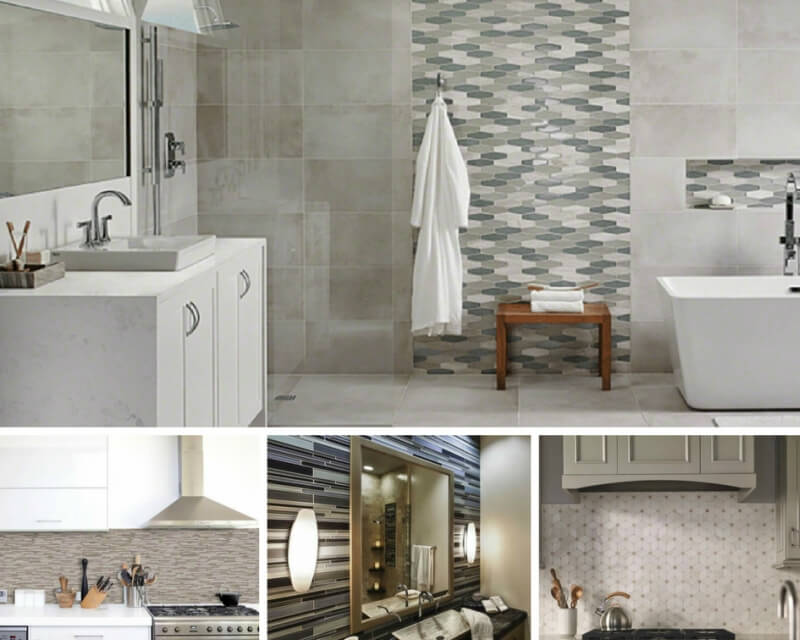 You've browsed through dozens of home décor magazines in search of a backsplash design. And you've probably pinned hundreds of design ideas on your Pinterest boards and read articles with tips for designing a backsplash.
Doing the homework before beginning your long-awaited kitchen or bathroom renovation is fun, but at some point, you have to create a final plan. If you're not confident of your own design skills when it comes to choosing the perfect backsplash tile to match the rest of the room, never fear – MSI's Virtual Kitchen Designer and Bathroom Visualizer can help you nail it!

Featured: Key Largo Interlocking
First, let's consider this: What is a backsplash, anyway? A backsplash is generally defined as the wall covering for that narrow space above your countertops, protecting your walls from splashes during food preparation, dish washing, cooking, face washing, etc.
Today's backsplashes, however, are so much more. Ranging from subtle patterns to dramatic mosaics, they can become your kitchen or bathroom's focal point, or complement and tie together other elements such as your countertops, cabinetry, and architectural features.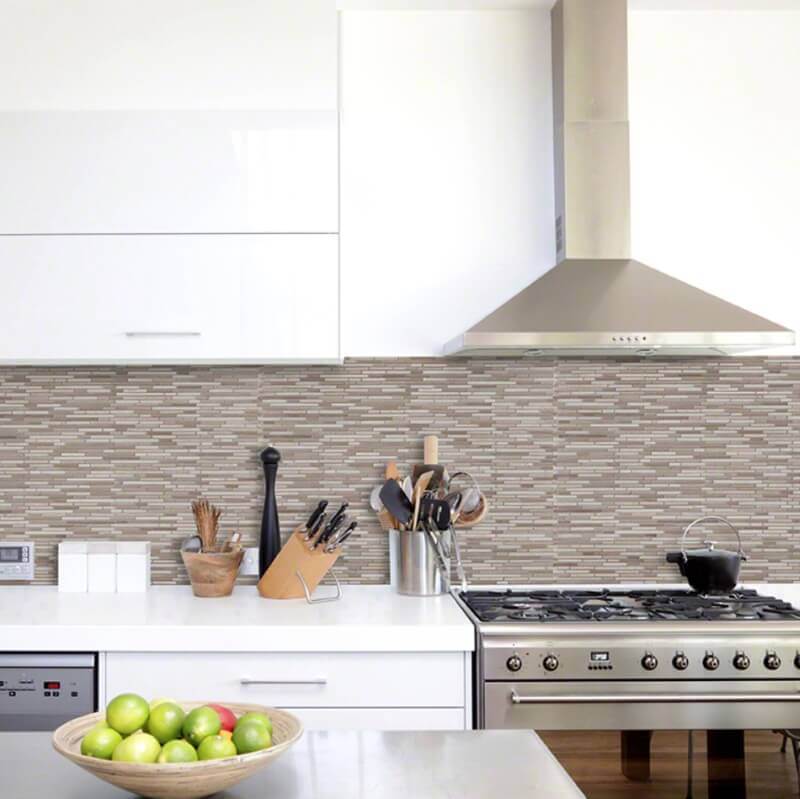 Featured: Artic Storm Bamboo Pattern
Backsplash tile can also extend farther up the wall, to create a larger accent or feature wall, or horizontally around the room even beyond the edge of the counter. You can choose the same material as your countertop for the backsplash, or something completely different, creatively mixing and matching wall tile patterns, colors, and materials.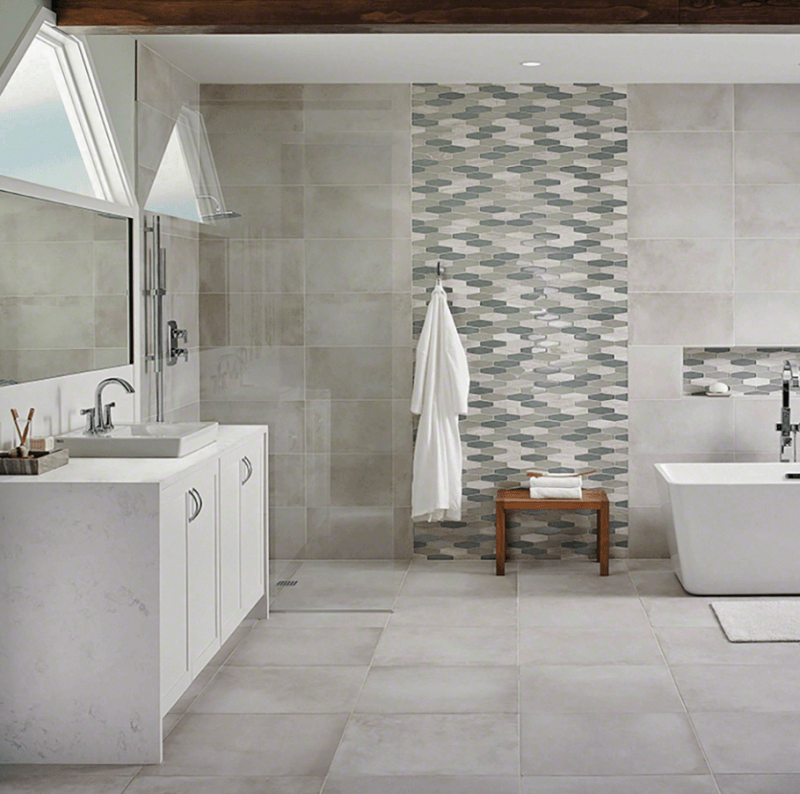 Featured: Europa Elongated Hexagon
With so many choices, MSI's Virtual Kitchen Designer and Bathroom Visualizer tools are great assets. Professional artists and designers are trained to visualize the end product they have in mind, creating plans from swatches, mosaic samples, paint chips, and photos – putting it all together in their head.
Designers also have systems and applications they use for complex projects, many of which may be too difficult (and expensive) for the average homeowner.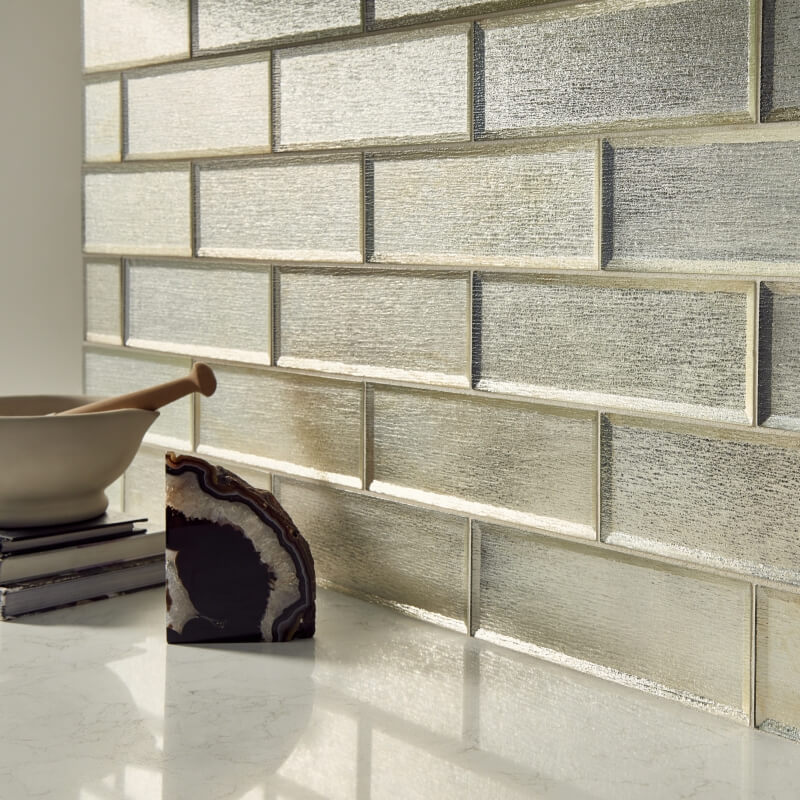 Featured: Silver Glisten Subway Tile
MSI's tools are simple and intuitive and include a huge variety of options for backsplash tile and other surfaces. Tweak your choices to your heart's content!
Try a linear mosaic-like Key Largo Interlocking Glass Blend, or see how the same linear pattern looks in neutral shades of natural stone. Test your countertops against a contemporary, unusual mosaic such as Cecily Pattern Polished to see if they clash or complement. You can even try dramatic and bold metallic tiles.
We're confident that our backsplash visualizer tools will inspire you and educate you, resulting in more confidence as you choose backsplash tiles for your project, and also helping you create a result you'll truly love. Besides all that – it's fun!
READ MORE ABOUT MSI BACKSPLASH TILE
Can You Use Backsplash Tile On The Floor?
Can You Use Quartz As Backsplash Tile?
Run Your Slab Up Your Backsplash