A Clean Slate
April 29, 2012
Slate is a beautiful, fine-grained rock composed of clay, quartz and shale that easily splits into its signature, distinctive layered sheets. It is metamorphic, meaning that it started out as one thing and then changed over time. As a result, it is indeed a stone that bravely stands up to ever changing environments, temperatures, and moisture. This makes it a superb material for most any indoor or outdoor application. Easily cut to size, split at any thickness and machined to any finish, slate's versatility in design and construction is limitless.
Kitchen and Bath
Whether nestled in a log cabin or making a dramatic statement at an upstate penthouse, slate tiles are right at home. They add visual interest and character to make your project stand out as truly one-of-a-kind. It makes an incredibly durable stain and moisture resistant counter top, floor, or shower enclosure and is comfortable being in the spotlight when incorporated into a backsplash.
The Great Outdoors
When choosing slate tiles for outdoors, check to see which varieties are best suited for your climate. Many types are impervious to both heat and freeze/thaw cycles, which make them ideal for your patio, pool and landscaping projects. When in its original state, it is very slip resistant and stays remarkably cool underfoot in the heat of the summer months. Another advantage is that it is unaffected by acid, so it can be laid directly onto soil, unlike other materials which usually need sand beds. Slate pavers give you the strength of concrete along with beautiful texture and style.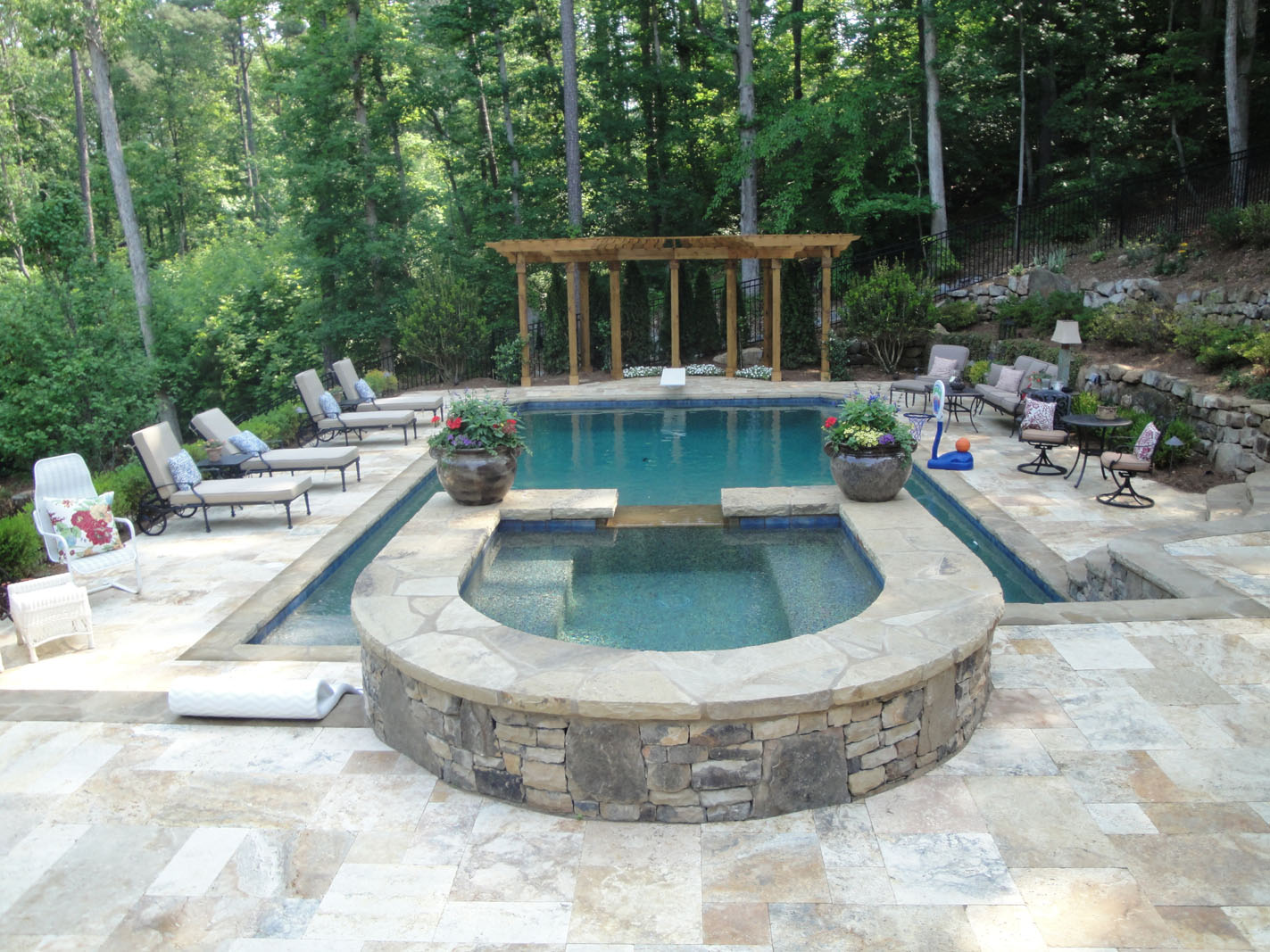 Fireplaces
A naturally fireproof material, slate is an excellent choice for fireplace hearths and surrounds. It can be used with its natural finish in irregularly-shaped slabs and roughly textured blocks to give your gathering spot a rustic look or it can boast a polished surface and precise cuts to create a more elegant space.
Roofing
Slate is one of the most aesthetically pleasing and durable of all roofing materials and has been used as such for centuries. Varieties that are properly rated for roofing require relatively little maintenance when properly installed and will last 60 to 125 years or longer depending on the type of slate, roof configuration, and its geographical location. Some slates have been found to have endured for over 200 years. The value and beauty that such an investment imparts to the home is indisputable.
Although this naturally adaptable stone was altered from its genesis by natural forces over time to get to its present state, one thing that will certainly not change is the consistent ability of slate to transform any building, interior or landscaping project into a truly remarkable and highly durable work of art. MSI has a vast selection of color, design, and finish options to choose from to get your project started.