10 Popular Gray Luxury Vinyl Plank Floors
December 03, 2021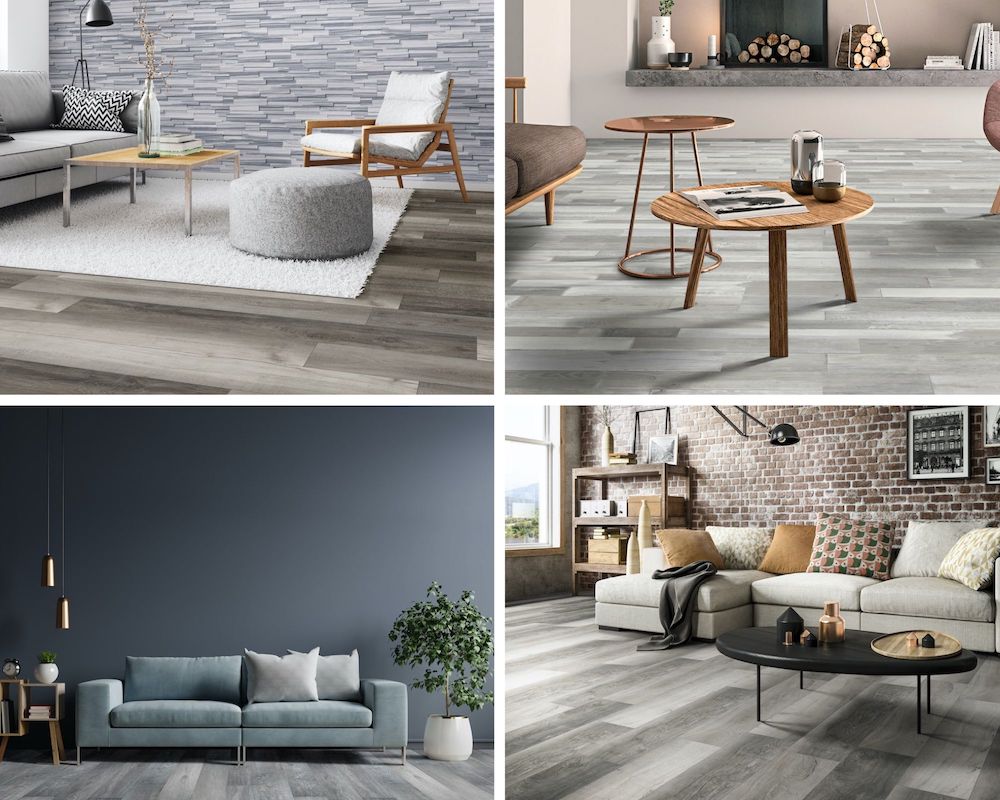 It can be overwhelming to choose the perfect flooring with so many options out there. After all, your floors are important—actually, really important—considering that people come into contact with them every day. That's why you need to determine the best solution, whether you're looking at flooring for your kitchen, living room, bedroom, basement or even office.
Vinyl plank flooring is an optimal choice for many reasons, which we'll explore in this article.
First, vinyl flooring is waterproof, which is great news when it comes to daily foot traffic—no pun intended. Being water resistant, you don't have to worry about spills or common mishaps from children, pets, and friends that you might on wood flooring.
Second, this particular floor tile can take on the appearance of realistic visuals in various patterns, colors, and even textures, which adds style to any room. Third, vinyl flooring care and maintenance is much easier compared to hardwood and other surfaces, which saves you time and money down the road. In high traffic areas like your kitchen or entertainment room, you can spend many hours in the week cleaning your floors. Thankfully, all you need with vinyl tile is a microfiber sweeper or a simple damp mop to get the job done. The durability of LVP is a plus, as well, so you can keep each square foot of your flooring looking shiny and new.
And finally, installation for Luxury Vinyl Flooring is much easier when compared to hardwood. It can save you time, money, and even energy. You can't beat such best practices for luxury vinyl tile installation!
There are some exciting options when it comes to popular gray luxury vinyl plank floors and we're going to explore them in this article. Hopefully, this gets your home decor inspiration wheels turning with genuine enthusiasm for all vinyl flooring has to offer!
Dunite Oak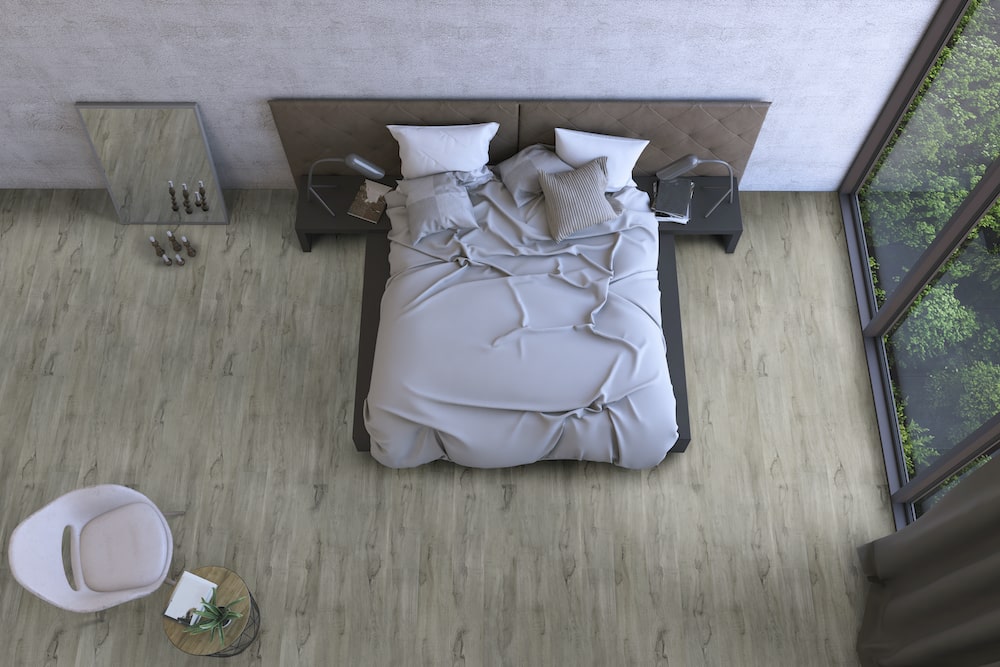 Dunite Oak Luxury Vinyl Plank Flooring
If you're seeking a handsome blend of gray and beige hues with light knots and graining, Dunite Oak is an ideal option for you. Like all LVP flooring, it's scratch-resistant and waterproof. This stunning combination of affordable luxury and high performance gives way to an authentic wood look that will impress guests for years to come. Additionally, Dunite Oak is easily paired with a variety of home aesthetics, colors, and varieties. Clearly, you can't go wrong with this flooring option.
Brianka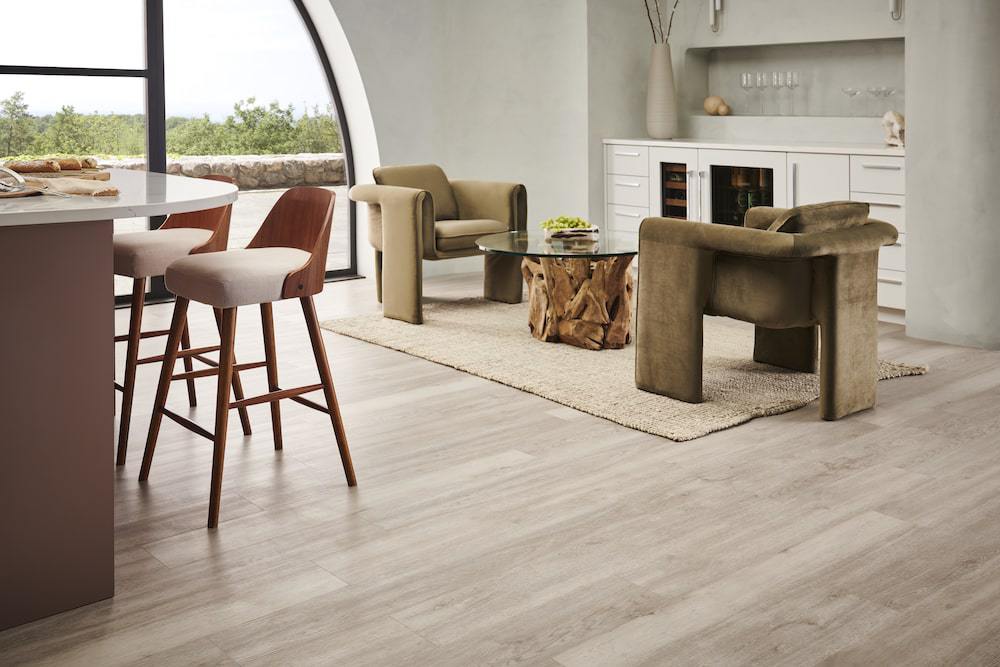 Brianka Luxury Vinyl Plank Flooring
Brianka Luxury Vinyl Tile is an excellent addition to any home, office or kitchen. It provides a delicate combination of silvery gray and light cream hues with gentle knots and authentic training. Anyone that comes over will audibly remark on how your vinyl flooring looks exactly like hardwood.
Kardigan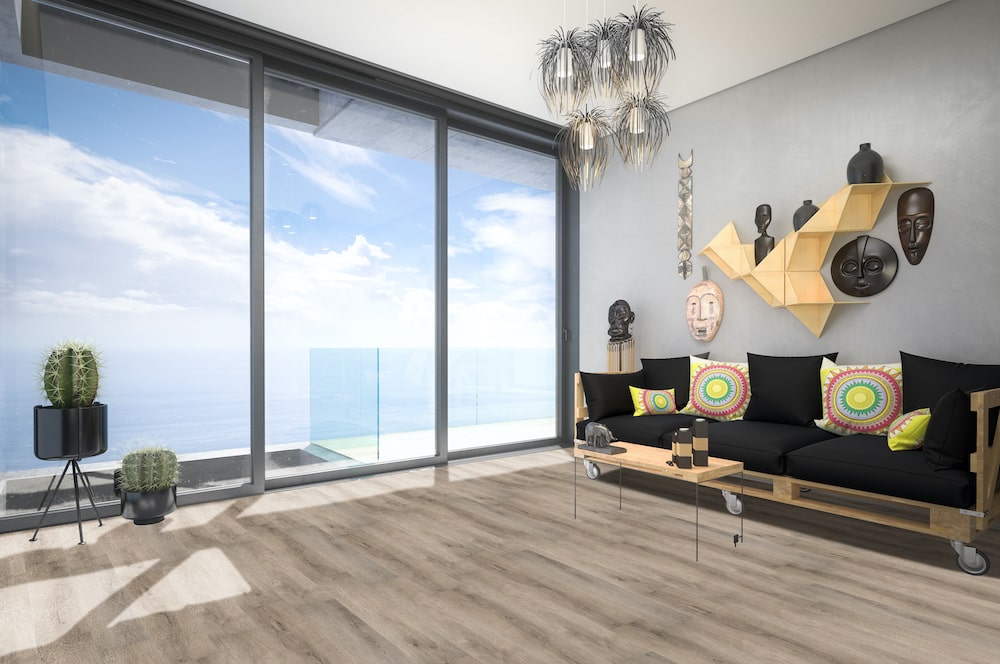 Kardigan Luxury Vinyl Plank Flooring
When it comes to exciting gray LVP, Kardigan is a top pick with its cream and blue-ish subtle coloring. And if the appearance isn't enough to motivate you, this flooring also comes with a pre-attached 1MM pad for comfort and quiet underfoot. You will love Kardigan as one of the best water-resistant vinyl flooring choices.
Woburn Abbey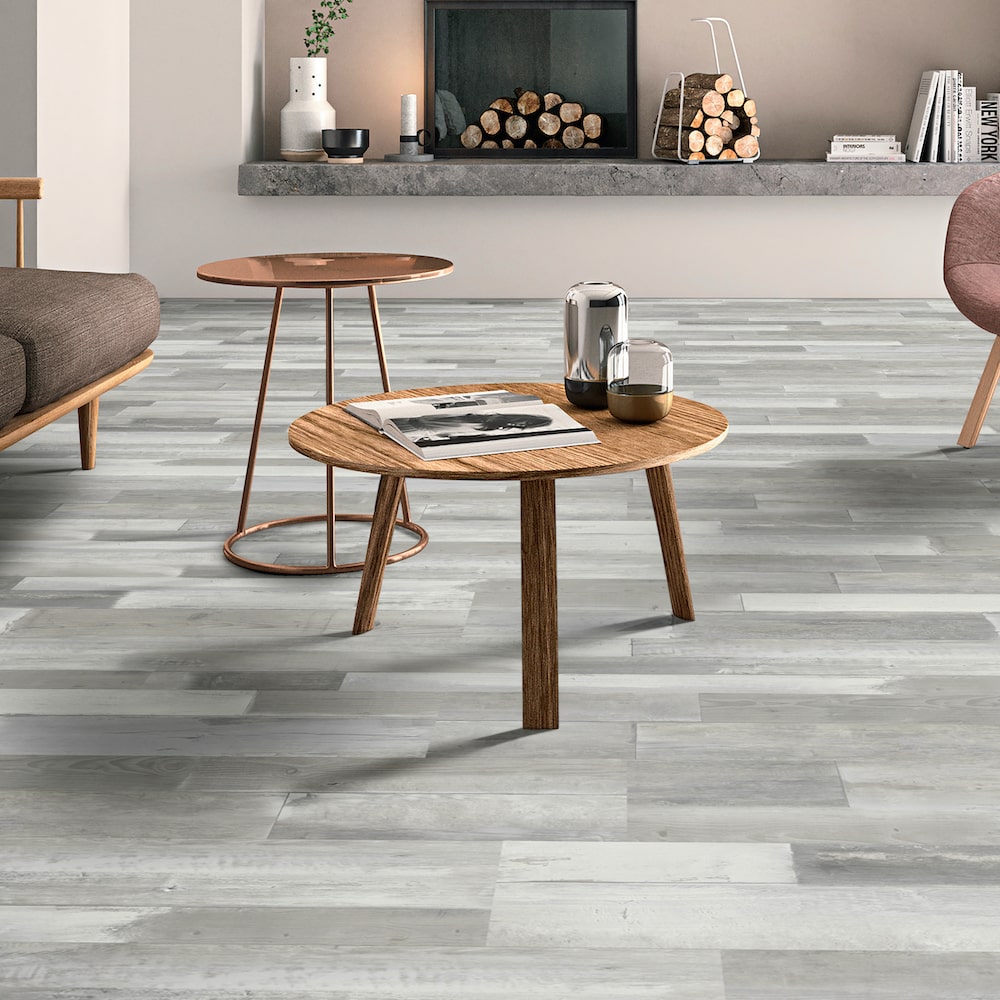 Woburn Abbey Luxury Vinyl Planks
This stunningly gorgeous urban gray luxury LVP tile is called Woburn Abbey—and it's as elegant as it is practical. With the contrast of darker and lighter gray tiling, this particular style is bound to create just as much intrigue as it is aesthetic satisfaction.
Bracken Hill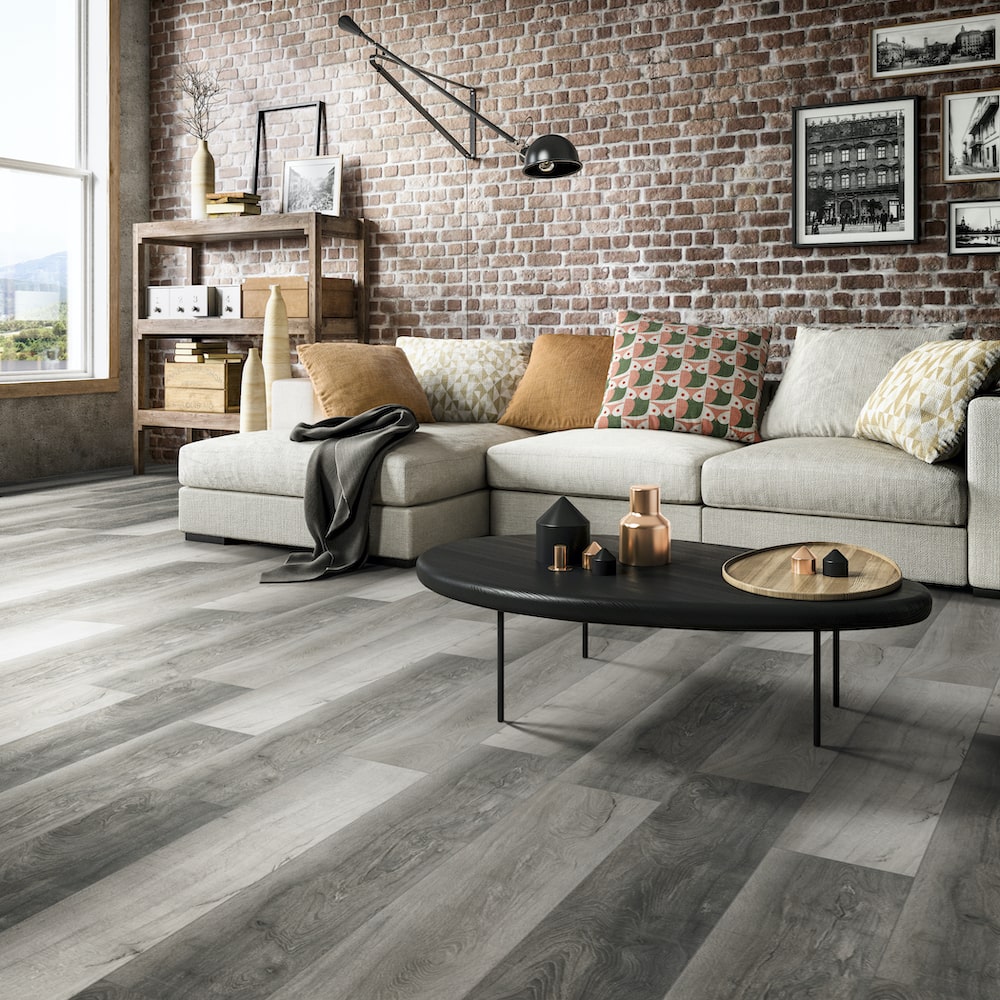 Bracken Hill Luxury Vinyl Planks
Bracken Hill offers variations of dark, medium, and lighter gray coloring in its stunning vinyl flooring design and layout. Pair with contemporary furniture for a sophisticated and inviting ambiance. Perfect for living rooms, bathrooms, basements, and bedrooms!
Boswell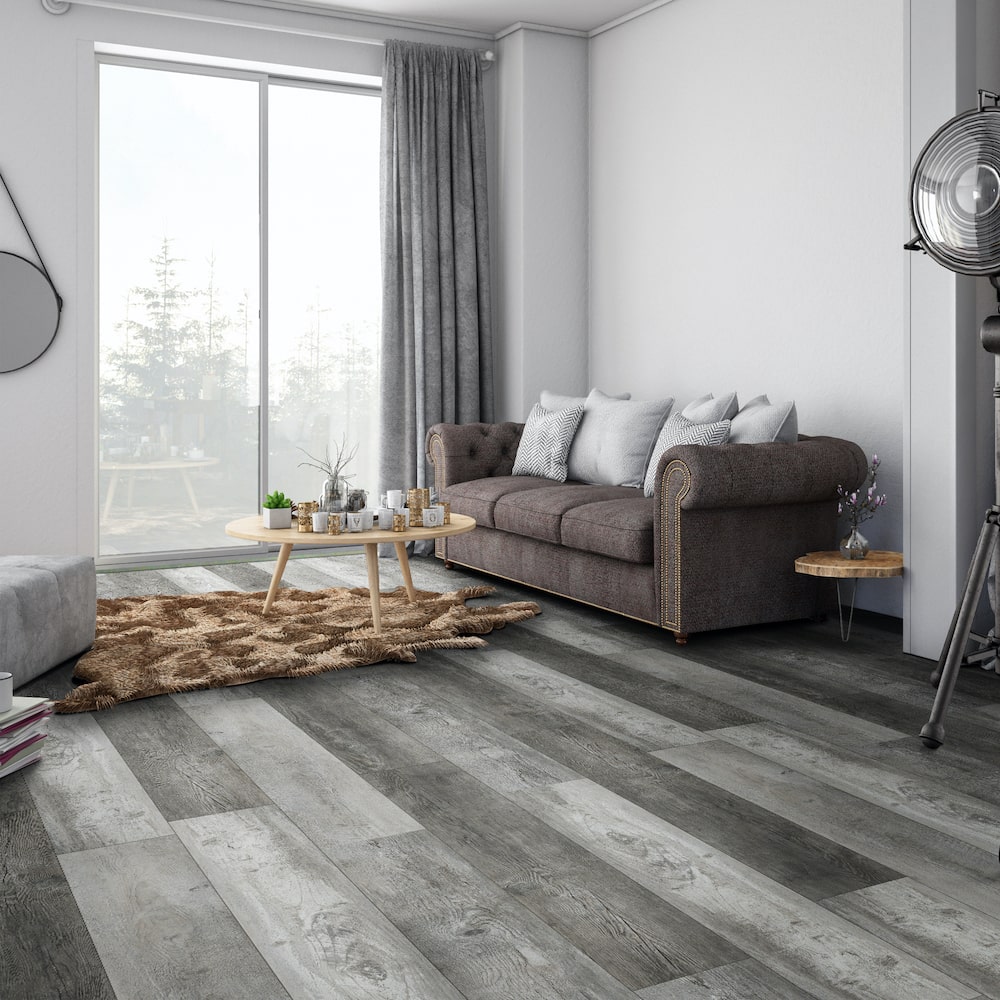 Boswell Luxury Vinyl Planks
Boswell's rustic gray wood look will add grace, style, and intrigue to any room in your home or office. With its realistic-looking wooden veining and graceful presence, this easy-to-install pick is a fantastic choice you and your family will adore.
Grayton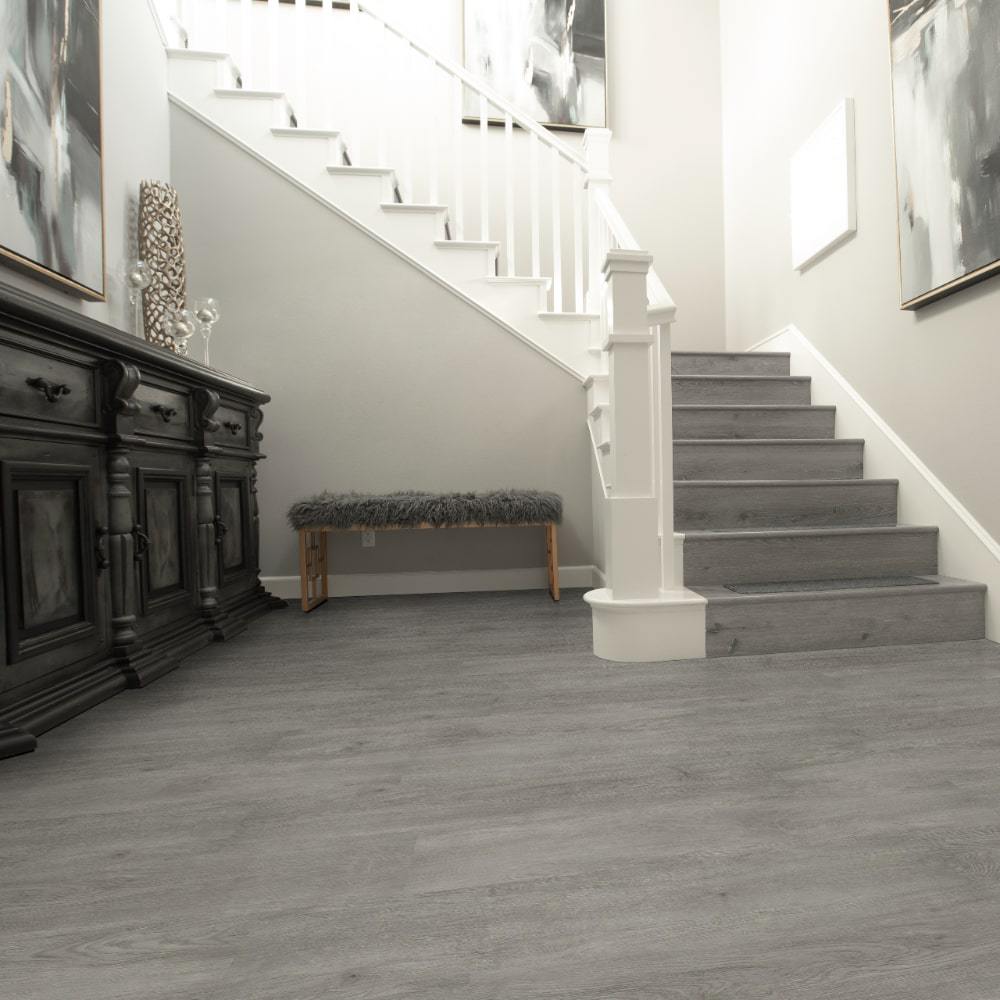 Grayton Luxury Vinyl Planks
Grayton has a timeless look and feel that will automatically add grace and panache. Perfect for white furniture and décor, Grayton is a fantastic selection for hallways, living rooms, libraries, and even man caves.
Draven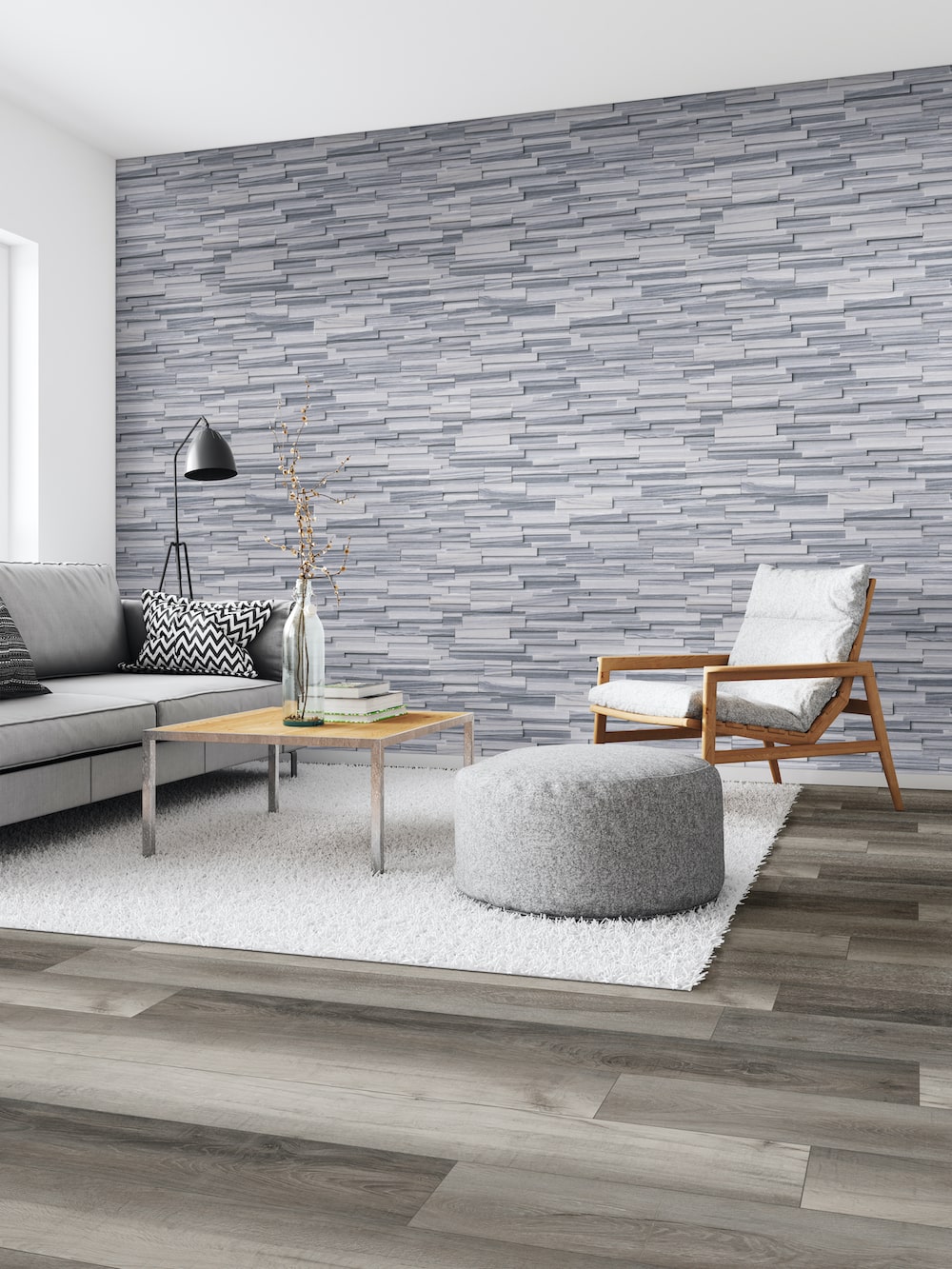 Draven Luxury Vinyl Planks
Draven is a perfect route if you are intrigued with various shades of gray in your LVP flooring—ranging from lighter notes to darker and anything in between. The luxury and affordability of this selection will bring new life and vigor to what's underfoot time and time again.
Mezcla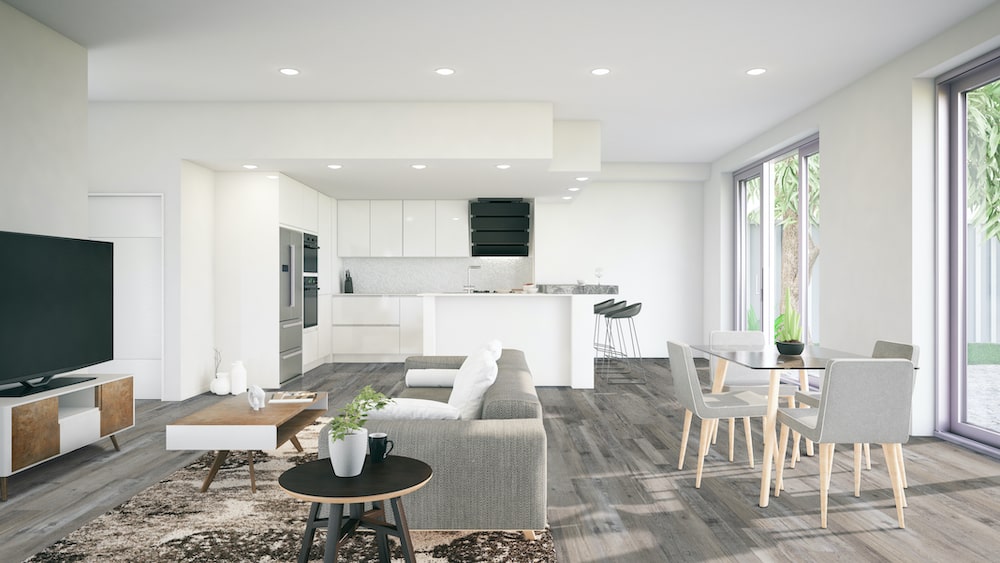 Mezcla Luxury Vinyl Planks
The shade gradations of Mezcla are sure to blend in with elegant home design. Its tans, taupes, and grays give it an authentic hardwood look. If installed in room with ample sunlight, you might be more entranced with your floors than your outside view! This is a fantastic pick for any room in your home.
Finely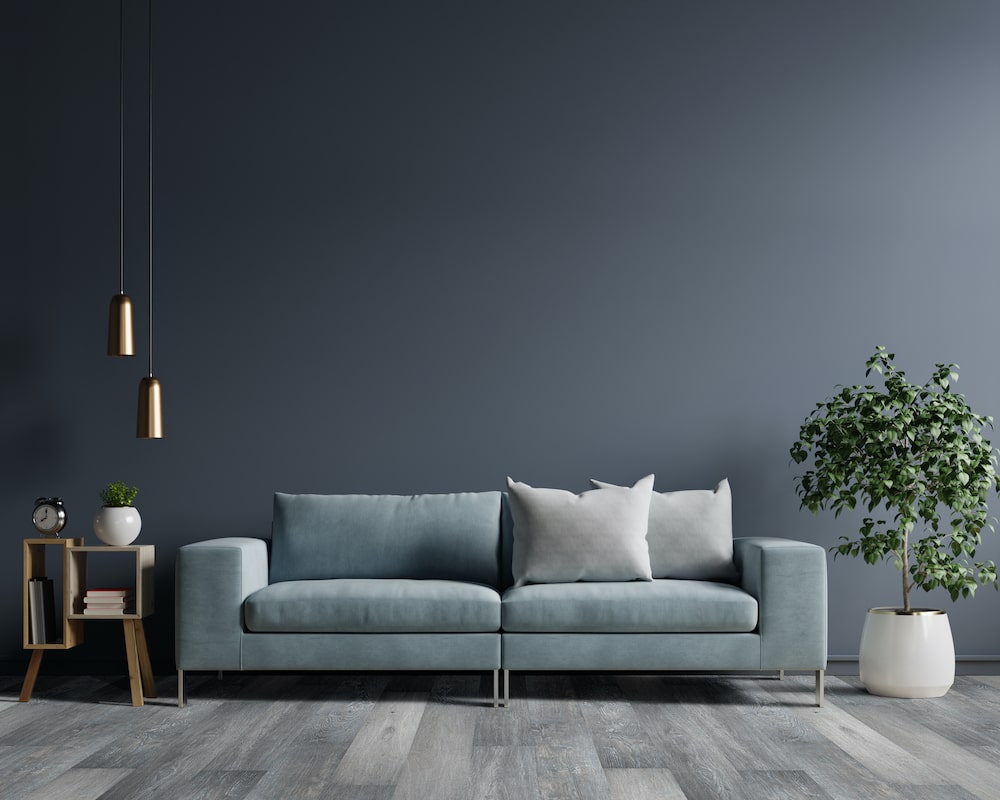 Finely Luxury Vinyl Planks
Finely is a fascinating LVP floor selection whether you're renovating a rural cabin or your urban apartment. The palette of subtle coloring—specifically greys and greiges—elevates the mood and enhances a quiet evening at home. Perfect to pair with beige and brown furniture, Finely is grey vinyl you will be drawn to every morning when you wake up and every evening when you call it a night.
Clearly when it comes to grey vinyl plank flooring, your options are multifaceted, intriguing, and elegantly designed. These selections mentioned are all easy to install and even easier to maintain, particularly compared with hardwood options. You can enjoy sophisticated gray LVP flooring for years and years without worrying about water stains, scratch marks, and the usual wear and tear of what's underfoot.
Afterall, when it comes to colors—doesn't gray go with just about anything? Your floors will never go out of style and continue to look lustrous day after day. Pair with contemporary or classic furniture and décor to make the most of every space—whether it's your living room, bedroom, home office, hallway, or bathroom.
We hope this guide to luxury vinyl plank flooring excites you about the breadth of options available. Embrace effortless maintenance and a stunning aesthetic, and order your favorite today! More than likely, it will enhance your home or office in ways you could never imagine.
Ready to add some grey LVP elegance to your space? Chat with us online, visit a nearby MSI showroom, or contact a local MSI authorized retailer for more information.
Read More About Luxury Vinyl Planks
Everything You Need to Know About Luxury Vinyl Plank Flooring
Everlife Glue Down Vinyl Flooring and Luxury Vinyl Plank Flooring
A Guide to Luxury Vinyl Plank Transition Strips