Everything You Need To Know About Luxury Vinyl Plank Flooring
November 01, 2021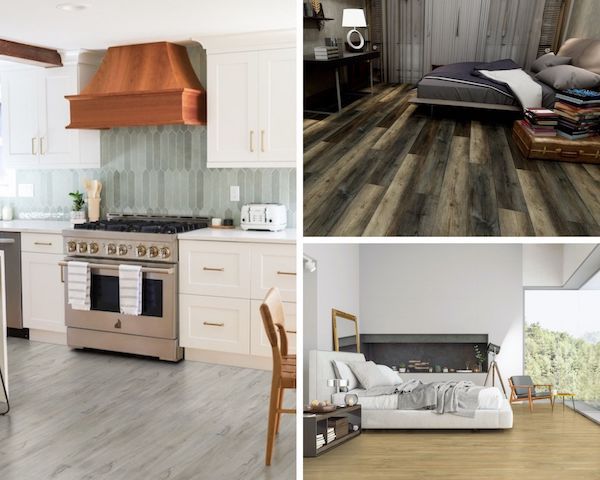 If you're considering upgrading your home with luxury vinyl plank flooring, but still have questions about its benefits and advantages over other types of flooring, you've come to the right place. Here, we've compiled a list of everything you need to know about luxury vinyl tile. From affordability to ease of installation to moisture resistance, we've got you've covered. Keep reading to discover the many things that make luxury vinyl tile the superior choice for your tile flooring needs.
BEAUTIFUL HARDWOOD FLOORING LOOK
Whether in the bedroom or bathroom, luxury vinyl tile delivers the look of stunning hardwood flooring without all the maintenance. Where hardwood flooring requires scheduled sealing to protect from moisture, scratches, and more, luxury vinyl tile does not.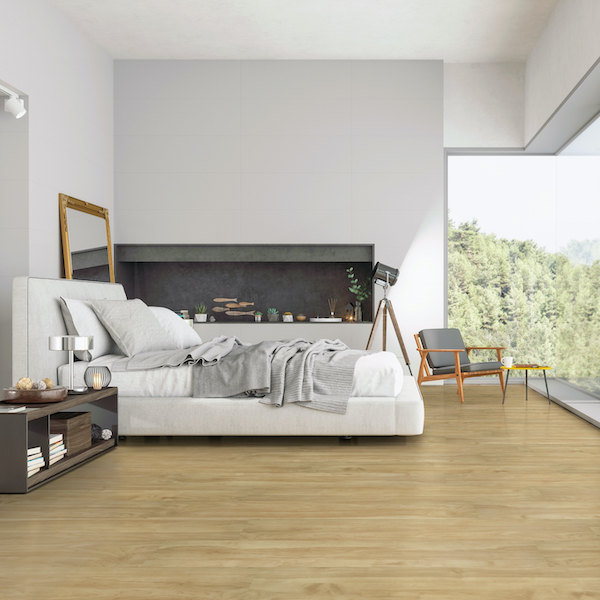 A major pro of the pros and cons of luxury vinyl tile is you get that gorgeous authentic hardwood flooring look at a much lower price point and without all the worry. Another pro is if you expect to change the look of your flooring from time to time. Luxury vinyl plank flooring is much easier to remove and install than traditional hardwood, so it's easy to match your flooring to a newly remodeled bathroom. You may be wondering how a hardwood-look tile floor can work in a bathroom with all that water—more on that later.
While the pros are numerous, one of the only real cons of luxury vinyl plank flooring is if your mind is set on the more costly authentic hardwood flooring.
EASE OF INSTALLATION
Among the numerous luxury vinyl tile benefits is easy installation. Many luxury vinyl tile planks simply click into place. You can often do this over your existing floor. That means you won't have to spend time pulling the old floor up or contracting out the work. Since time is money, you'll save even more when you opt for this flooring option. Another great benefit is luxury vinyl tile installation does not require specialized equipment, so if you're a DIY person, this job should be a piece of cake.
MOISTURE RESISTANT
Since real hardwood flooring isn't water-resistant, installing it in a bathroom or kitchen is a bad idea. When authentic wood and moisture collide, it can lead to a host of damages like warping, cracking, and even mold under the panels. When you're dishing out big bucks for hardwood flooring, this kind of damage can add up quickly.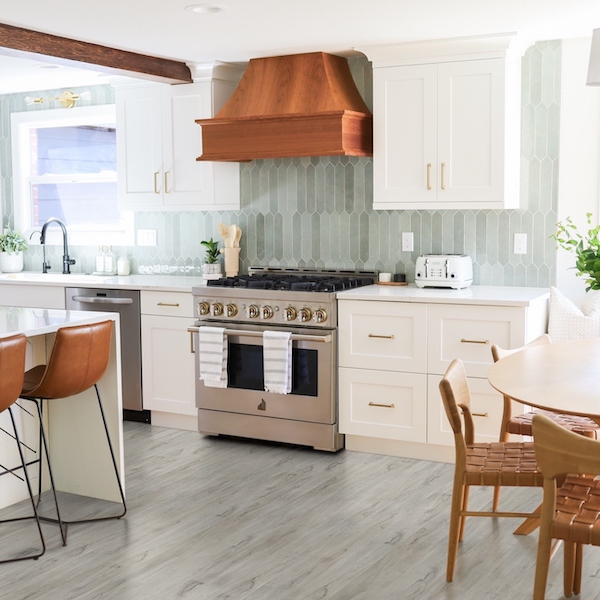 This isn't a concern with luxury vinyl tile planks because they're 100% waterproof. Did the kids have a water fight in the kitchen? No worries—wipe it up, and you're good to go. Was there too much splashing come bath time? No big deal. Dry it up, and all is good in the world. When it comes to moisture resistance, the options of where you lay luxury vinyl tile in your home are seemingly endless.
SCRATCH-RESISTANT
Your home, especially if it's a busy one, has a lot of high-traffic areas. We've all seen the scratches and wear and tear of hardwood and other flooring types near entryways and the like. Luxury vinyl tile is more resistant to scratches and scuffs, making it the ideal choice for these and all areas.
ECO-FRIENDLY
When it comes to an eco-friendly choice, luxury vinyl tile boasts myriad qualities. For starters, this built to last flooring will beautify your home for a long time, which cuts back on the resources needed to produce it. Then there's the fact that you can achieve the gorgeous look of authentic hardwood flooring without having a single tree cut down. The planet loves that.
There's also the eco quality of your home. Many luxury vinyl tile brands hold numerous eco-friendly certifications from passing thorough testing. This means they release extremely low levels of chemicals that are bad for indoor air quality. As you can see in this video, this style of flooring has achieved the GREENGUARD Gold Certification. It's a great video with a ton of useful information. Give it a quick watch to learn more about luxury vinyl plank flooring and all its benefits. https://player.castr.com/vod/msi?id=352434832
LOW MAINTENANCE
When it comes to vinyl flooring care and maintenance, there isn't much of it! Unlike other flooring options requiring sealing, waxing, polishing, and other upkeep, caring for luxury vinyl flooring is about as easy as they come. Spill something? All you need to do is mop it up. Debris-like hair on the floor? A simple round of sweeping will do the trick. Besides that, just kick back, relax, and enjoy the luxurious look of your low maintenance-flooring.
IT'S MORE COMFORTABLE
Your home is where you and your family recharge from the demands of the outside world. One of the most vital ingredients of this recharge is comfort. Compared to other flooring types, luxury vinyl tile delivers in the comfort department in a big way. The reason for this softer feel is the attached underlayment that acts as a cushion. A bonus to this cushion is how it soaks up the sound of your family's footsteps. If a single underlayment isn't enough, you can add more to keep things nice and soft and quiet.

AFFORDABILITY
Everyone loves to save money, so why pay so much more for natural wood flooring when you can get the same look for much less with luxury vinyl tile? When comparing cost per square foot, luxury vinyl tile comes in at a lower price point every time, and when exotic wood floors enter the picture, the price difference widens even more.
WRAPPING UP
As you can see, the benefits of choosing luxury vinyl plank flooring for your home flooring needs are numerous. Easy installation, affordability, moisture resistance, and more are key things to consider when selecting the right flooring. Luxury vinyl tile accomplishes more than other flooring types at a price point that will keep you smiling every time you lay eyes on it. It truly is a gift that keeps on giving. If you have any questions or need assistance choosing the ideal luxury vinyl tile for your home, please contact us. We'd love to help you find the flooring of your dreams.
More About Luxury Vinyl Planks
Should You Replace A Water Damaged Wood Floor with Luxury Vinyl Tile?
Luxury Vinyl Tile Pros and Cons - Wood Look Vinyl Flooring Vs. Real Wood Flooring
Considering Installing Luxury Vinyl Flooring? Read This First!
How To Clean Your Luxury Vinyl Flooring To Keep It Looking New