Our Top 10 Quartz Countertops That Look Like Marble
June 01, 2020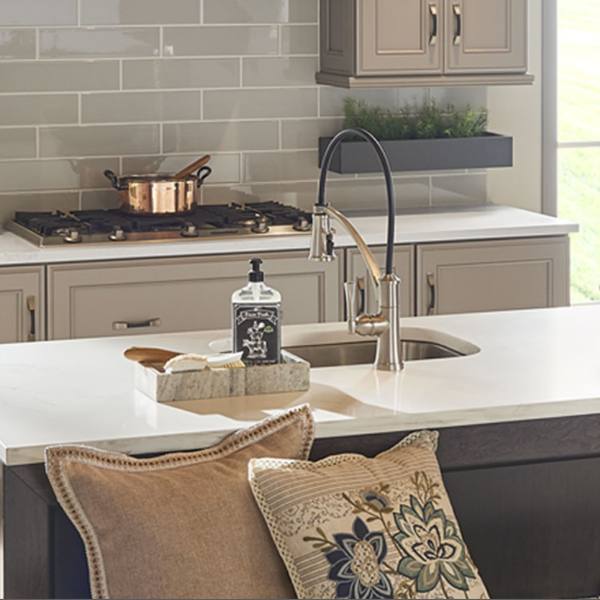 In the U.S., 92% of young homeowners intend to renovate their homes. The kitchen is the most popular room to renovate, with many homeowners dreaming of new marble or quartz countertops.
The trouble is, marble is a luxury stone with a hefty price tag to match. For many people's renovation budgets, it's just not doable.
That's where quartz comes in. Engineered quartz is an on-trend luxury surface that's durable, beautiful, and a great value. Plus, some quartz looks so much like marble, it'll have you doing a double-take.
Keep reading to learn more about the trend of marble-look quartz countertops and we'll show you 10 of our most popular options.
Why Are Homeowners Choosing Quartz Countertops Over Marble?
If you've been searching for design inspiration online, you might've notice a discussion of quartz vs granite. Since there's a big cost difference between quartz and granite, a lot of countertop conversations come down to price.
Marble is a type of metamorphic rock, which means it changes form under pressure. Most of the world's marble comes from the mountains of Italy, Spain, China, and India. A marble countertop slab is a continuous piece of stone that a miner excavates from a quarry.
Quartz countertops are man-made from natural quartz minerals. The manufacturer forms the ground quarts into a slab by mixing in 5-10% resin or other polymers. The result is a hard slab of stone that looks very similar to marble.
Since quartz is man-made and not mined, it has a lower price tag. It's also not porous like marble, which means you won't have to seal it to prevent stains. Marble is also known for its etching problems, which are dull spots left by acids like lemon juice or tomato sauce. This isn't a problem with quartz since it's a much harder surface.
Characteristics of
Popular Marble Looks
Carrara, Calacatta, and Statuarietto marble are three of the most popular types of marble. Each one has a signature look.
Cararra is an Italian marble that comes from the city of the same name. It's known for its soft white background and delicate, yet plentiful, grey veins. It has a feathery look.
Calacatta is a high-end Italian marble. It has a very white background that's marked with dramatic veins that can be brown, beige, gold, or gray.
Statuarietto or Statuary marble is also Italian and many of the world's famous statues and buildings are carved from it. It has a very white background with dramatic light grey veining. It has the softness of Carrara marble with some of the drama of Calacatta.
Since quartz is man-made, it can mimic any type of natural marble. Below, we've listed 10 of our most popular designs, most of which feature the characteristics of natural marble.
1. Calacatta Botanica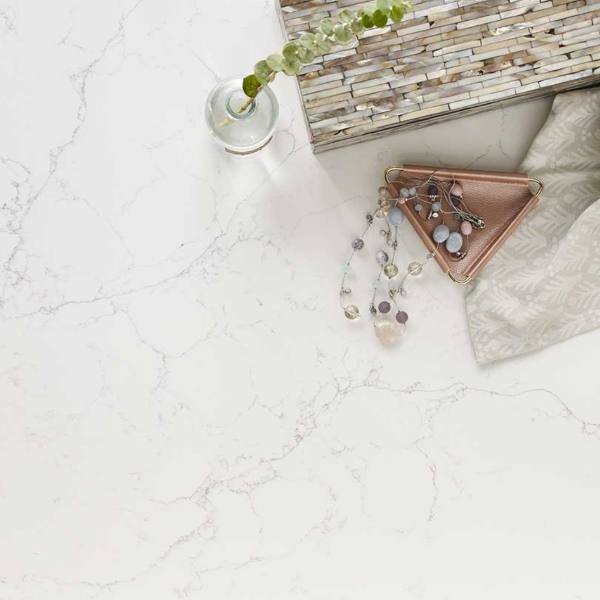 The delicate whisper veins in Calacatta Botanica will bring visual interest to your kitchen without overwhelming the style. This is a great choice if you're looking for quiet luxury.
It would look great with a modern design or a more traditional one.
2. Calacatta Clara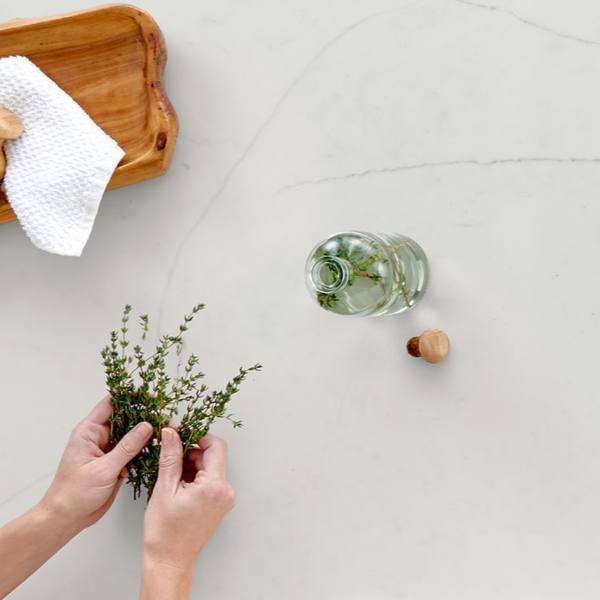 The light grey veining and soft white background of Calacatta Clara brings elegance to any kitchen.
Its long linear veining would look striking on a kitchen island. An island is the center of the kitchen, and this stone is meant to be the center of attention.
3. Calacatta Laza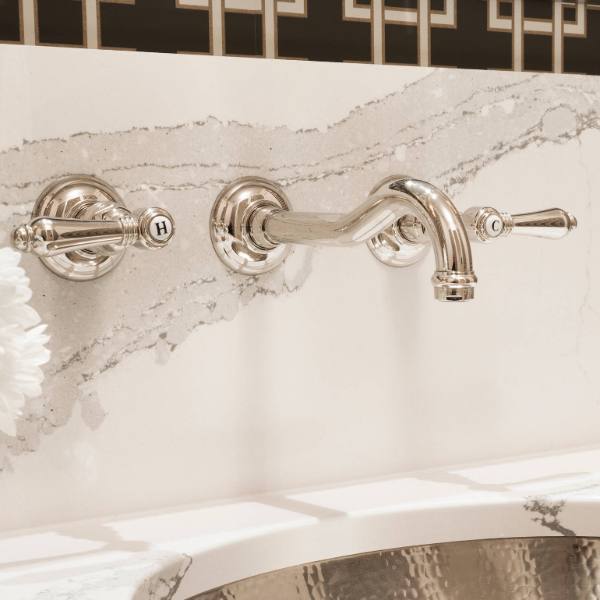 Photo Credit: Houzz
The Calacatta Laza has soft brown veins in a creamy white background. Its signature veins are dramatic, but still approachable. This quartz countertop color will add warmth and brightness to any kitchen.
4. Calacatta Verona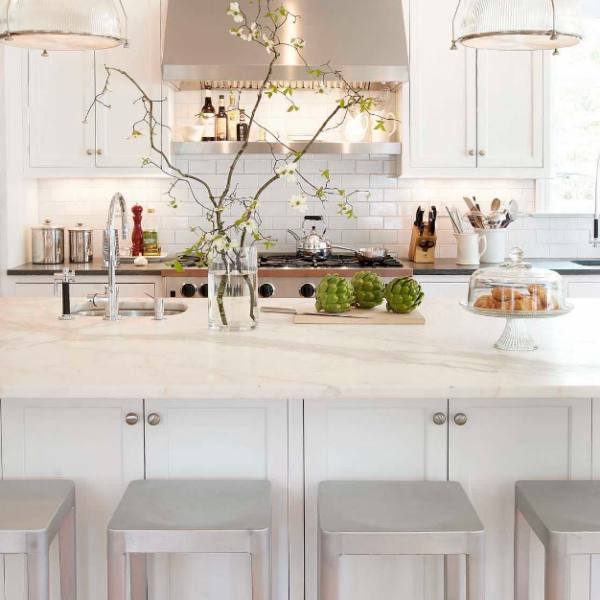 Photo Credit: Houzz
If you're looking for classic white marble at the price of quartz, turn to Calacatta Verona. Its dramatic grey veining is sophisticated and elegant.
It looks great as a backsplash, island, and as a countertop. It will give your home that professional chef style.
5. Carrara Marmi

Photo Credit: Houzz
Creamy white Carrar Marmi marble features whisper-soft grey veins. Its simple pattern won't distract from your other design choices.
From across the kitchen, it offers a clean white background. But, up close you'll get to appreciate its subtle grey pattern.
6. Carrara Morro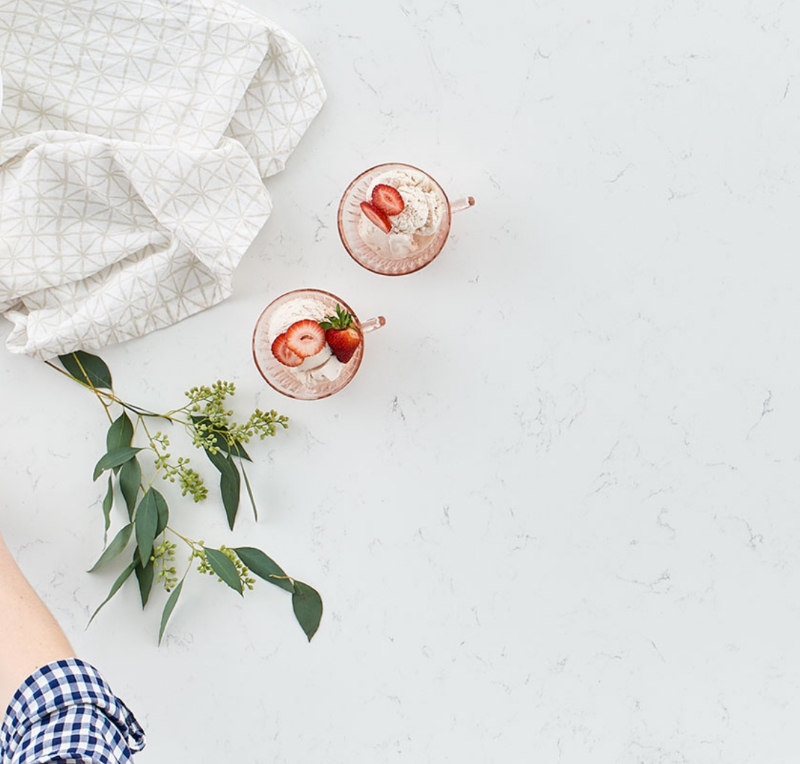 Carrara Morro is a soft white quartz with very subtle grey veins. It's inspired by Carrara marble, but comes with a lower price tag.
This sophisticated counter would look beautiful in a minimalist kitchen. If you're looking for a subtle design, but you don't want a solid white counter, this a great choice.
7. Carrara Grigio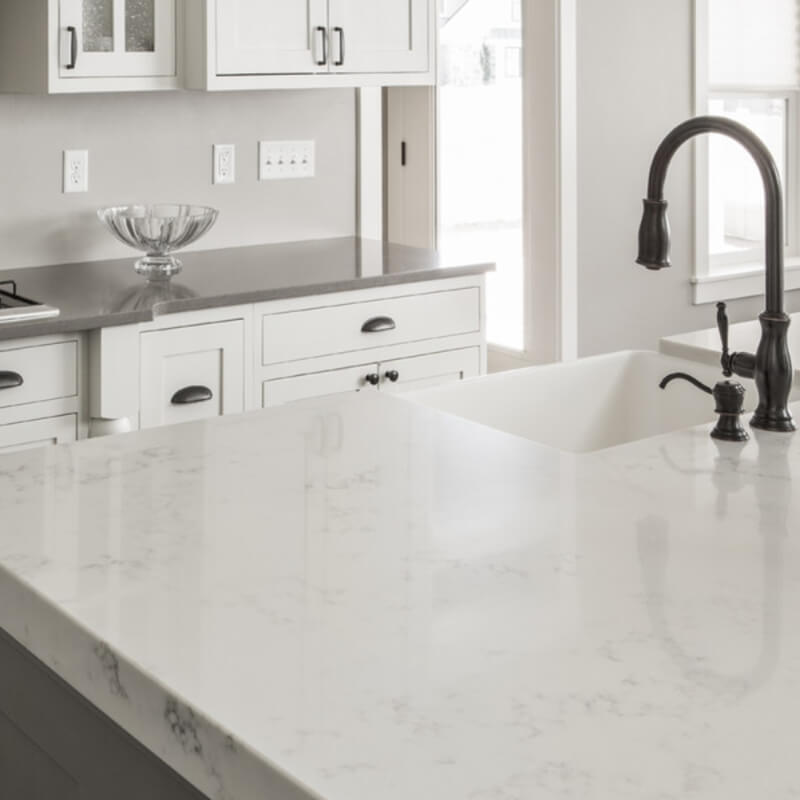 Photo Credit: Houzz
Carrara Grigio features a warm white background with subtle yellow undertones. It pairs well with tan and earth tone back splashes.
Its subtle grey veins evoke the look of clouds in the sky. If you're looking to bring warmth and natural tones into your kitchen, Carrara Grigio is the way to go.
8. Cashmere Carrara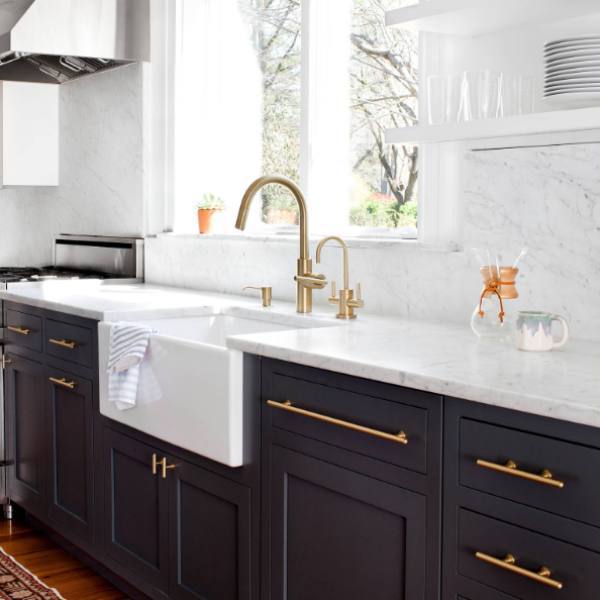 Photo Credit: Houzz
The warm white background and soft grey feather veins sets the Cashmere Carrara apart from the crowd. Its delicate gray veins pair well with a warm hardwood floor and stainless steel appliances.
Whether you prefer classic designs or colorful backsplashes, this counter can pair with both.
9. Mara Blanca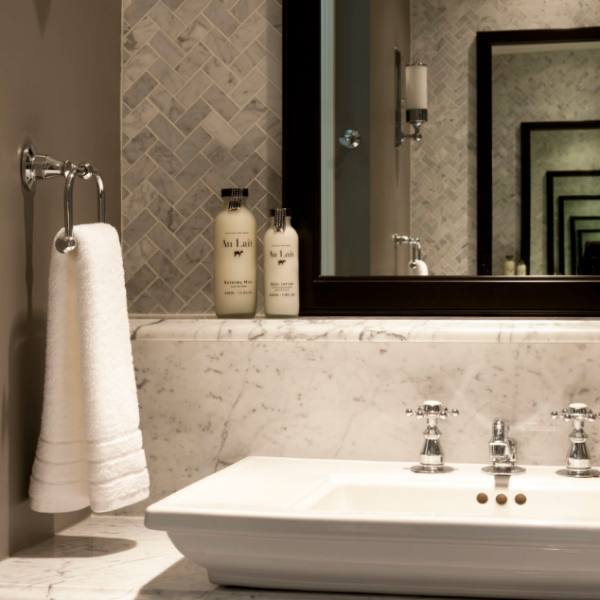 Photo Credit: Houzz
Mara Blanca quartz offers a soft white background with uniform grey veining and tan undertones. Its orderly veins helps it pair well with modern, minimalist, or farmhouse designs.
Since it has uniform veining, it works well with geometric backsplashes as well as classic subway tile.
10. Statuary Classique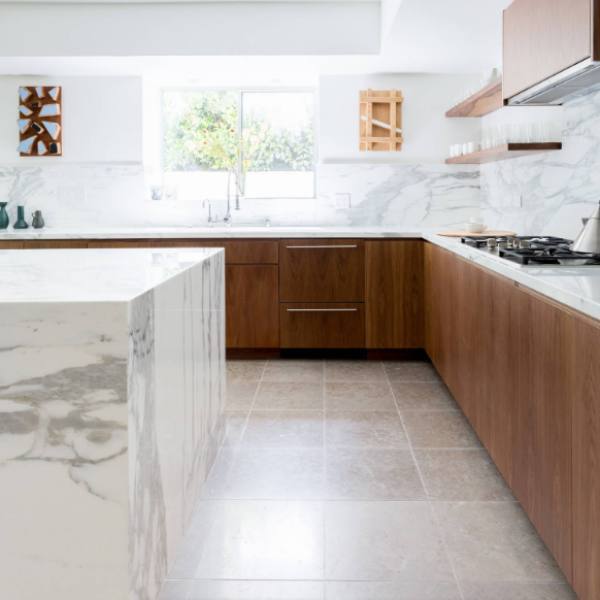 Photo Credit: Houzz
The Statuary Classique quartz proves that simple is beautiful. Its white background features striking bluish-grey veining.
It's a simple stone, but makes a big impact. Keep the rest of your kitchen design simple, so this quartz countertop can really sing.
Find the Marble-Look Quartz of Your Dreams
The right quartz countertop can transform your kitchen. When you choose marble-look quartz, you'll also save on your budget and enjoy the low maintenance.
At MSI, we are ready to help you create your dream kitchen with Premium Natural Quartz. For more design inspiration, check out our full collection of marble-look quartz countertops.
More About Quartz Countertops
Discover Our Top 10 New Quartz Countertop Colors
Are Quartz Countertops Replacing Granite as The Best Choice For Your Home?
How Can You Tell the Difference Between Granite and Quartz Countertops?
Limestone-Looks-With-Quartz