Granite Countertops Vs. Marble Countertops: Which Is The Best Choice?
September 19, 2022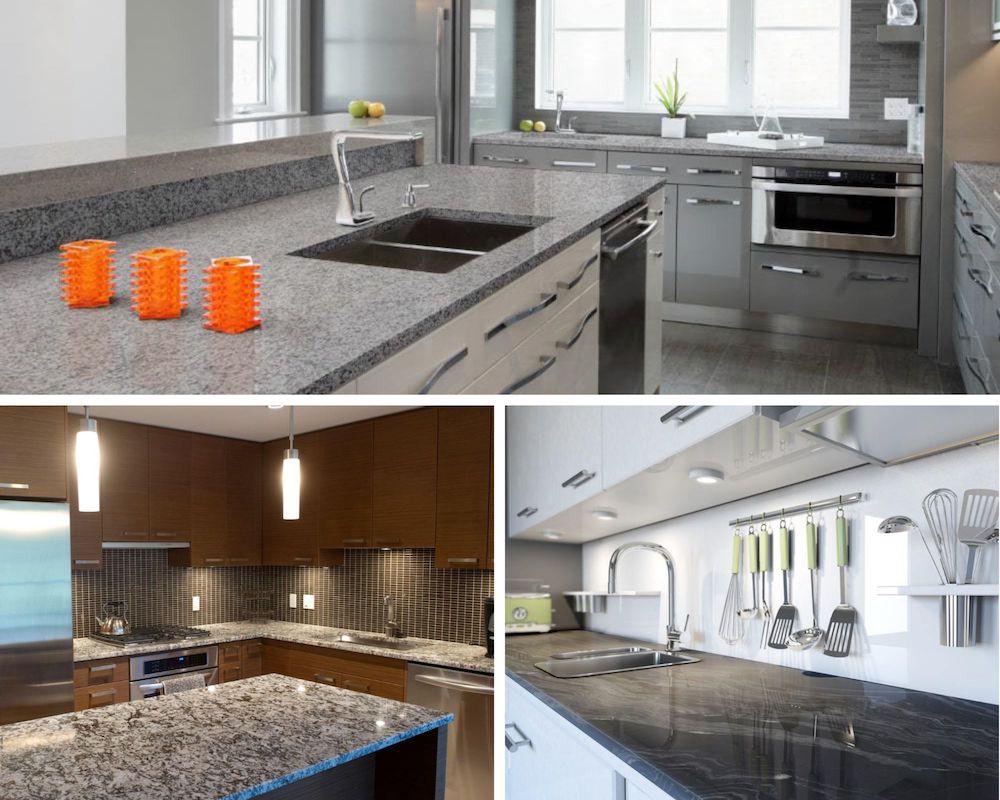 Countertops are often a central meeting point in the home. They also serve as spaces for cleaning, food prepping, and storage for small kitchen appliances, pots, pans, and everyday utensils. Have you noticed during dinner gatherings that's the spot where people congregate? Not only do countertops serve a practical purpose, but they are social hubs for friends, family, and your home's inhabitants.
We're presented with various choices when deciding on optimal countertops for kitchens. Both marble and granite countertops have served as viable options for decades, but many people might not know the difference between the two. So let's explore each in this article so you can determine which pick is best for your kitchen!
Let's begin with the more traditional countertop pick—granite.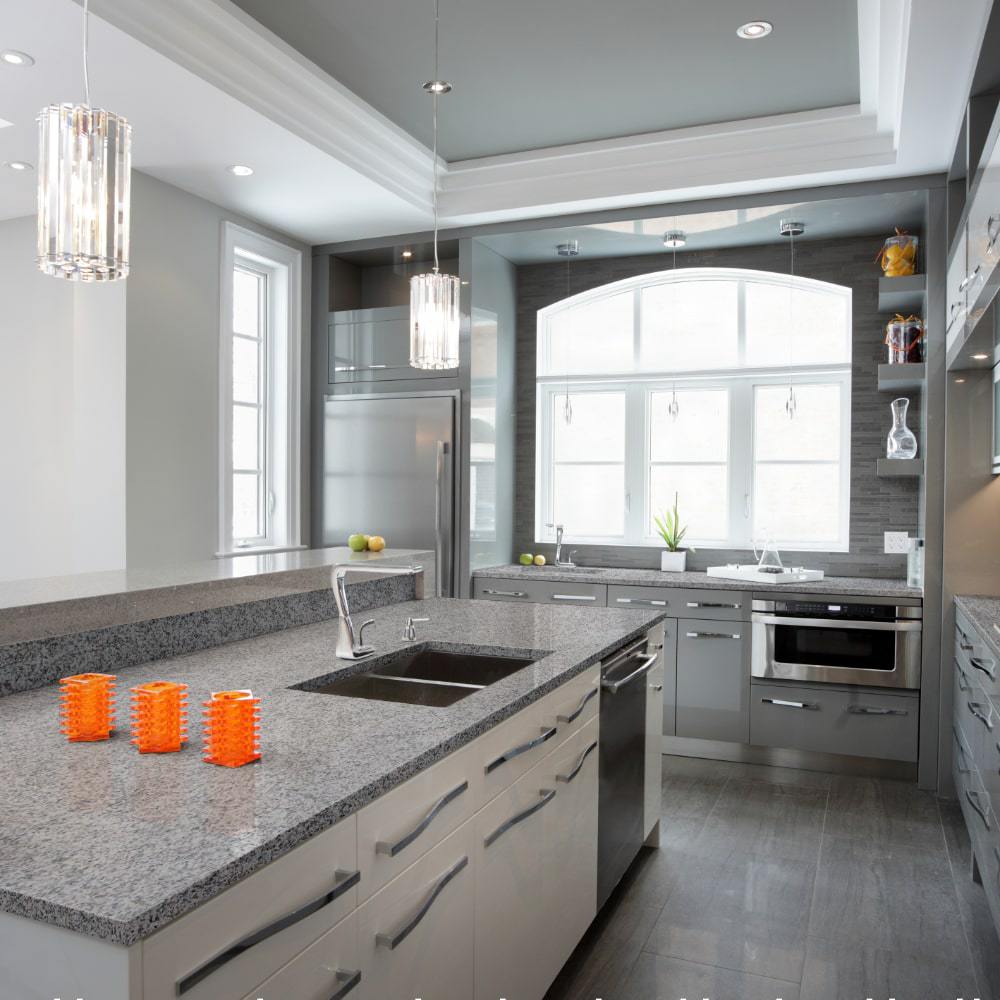 Ceara White Granite
Homeowners love granite countertops because this natural stone is so durable it resists chips and scratches. Since your kitchen is a busy place and food prep can get hectic, isn't having granite—known to be the second hardest material in the world—as your countertop a major bonus? Ceara White Granite, featured above, appears sturdy and able to withstand daily use—not to mention its black and grey specks blended with cool white allow for a more natural feel. Note: While highly durable, granite countertops are not chopping blocks, so be sure to use a cutting board when slicing foods!
Second—granite countertops are heat-resistant. How amazing is that—considering the myriad of pots, pans, and casserole dishes often placed on them for Sunday food buffets? While potholders are recommended, granite can withstand the heat from a hot pot. Additionally, granite can be used both externally and internally. So if you have a slab like Delicatus White Granite for outdoor accent walls or patio floors, the hot summer sun won't damage it. Granite is a strong stone that can withstand the test of time, which is why it's such an excellent pick for your home.
Steel Grey Granite
Furthermore, granite countertops are stain-resistant when properly sealed. Because it's a porous material, it can be damaged by alkalines and acids, but when sealed yearly, it will withstand stains. Each granite stone is unique in its own way, running the gamut of eye-catching granite colors that kitchen designers love and adore. Take, for instance, Steel Grey Granite, which features shades and flecks of varying grays that would speak volumes for your home improvement aesthetic!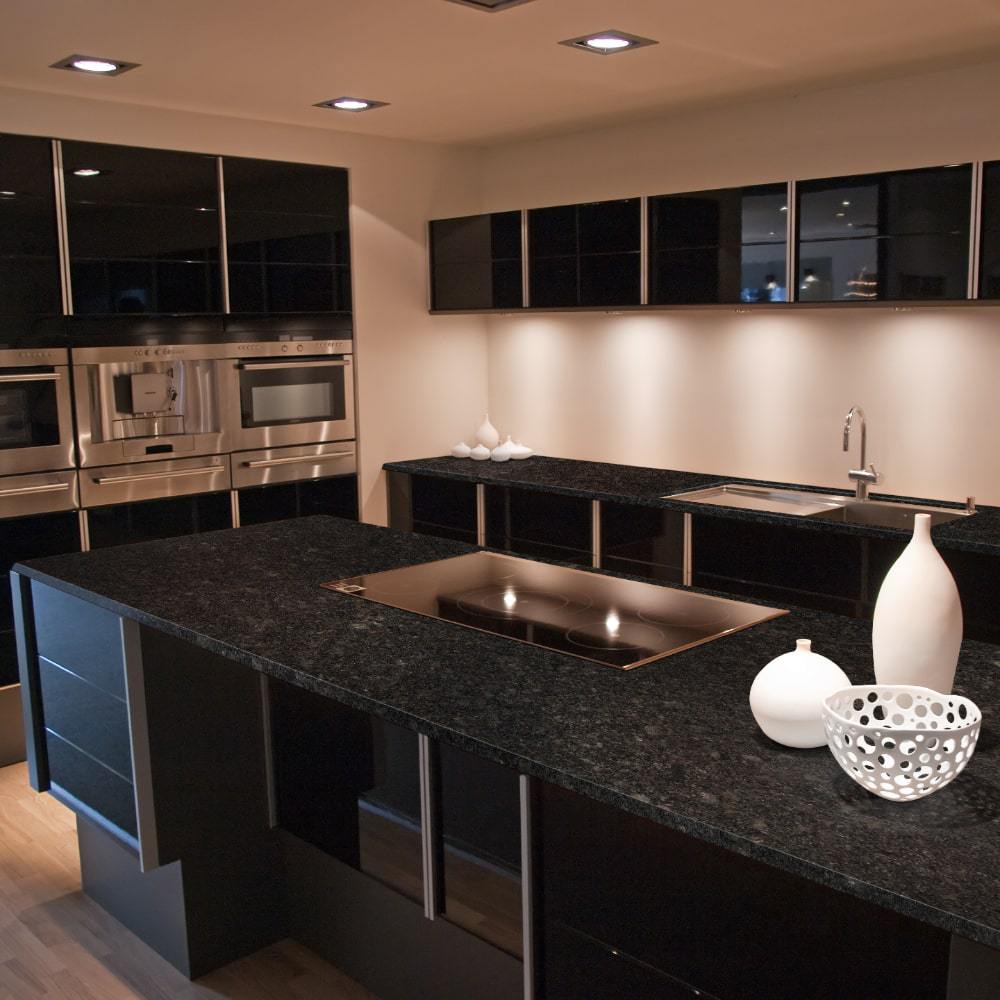 Fantasy Black Marble
Now—let's get to our other options—marble countertops.
Nothing beats the elegance of marble. It just screams luxury. For centuries, marble has been used in various installations for its durability and appearance. Its presence in a room instantly adds timeless elegance. Its crystalline structure with natural veins of mineral deposits is found in mountainous regions across the globe. Whether you're opting for a lighter or darker color, marble captivates the eye and entrances onlookers with its sheer beauty. Homeowners are intrigued with the expansiveness of white marble, such as Fantasy White Marble, which creates an instant ambiance of calm in a high foot traffic room like the kitchen.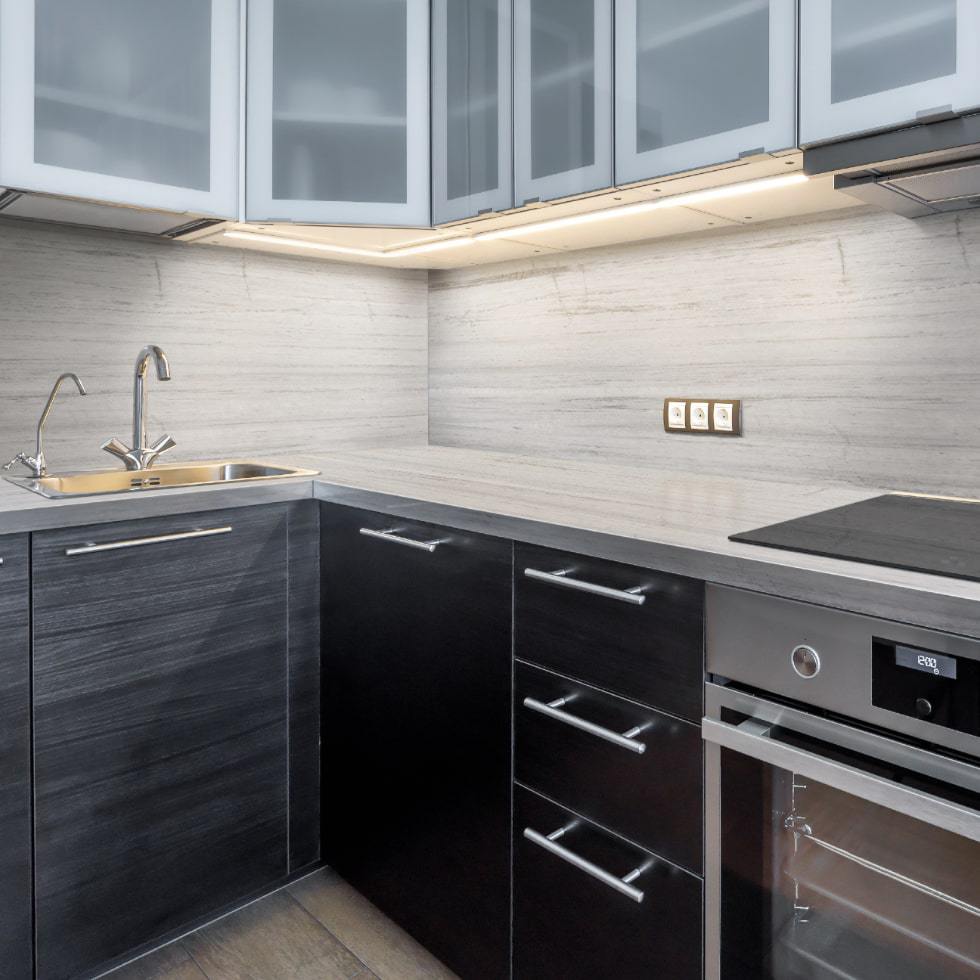 Fantasy White Marble
One thing you may not know about marble is it stays cool. That's why bakers and pastry chefs love it, and you'll often see it in their kitchens! Marble is ideal for rolling dough and even working with ice cream. How delicious would the flavors of rocky road or vanilla bean look on a style such as Fantasy Black Marble with its obsidian background and white-grey veining? You can spend hours in the kitchen creating amazing treats that delight you and your loved ones' sweet tooth!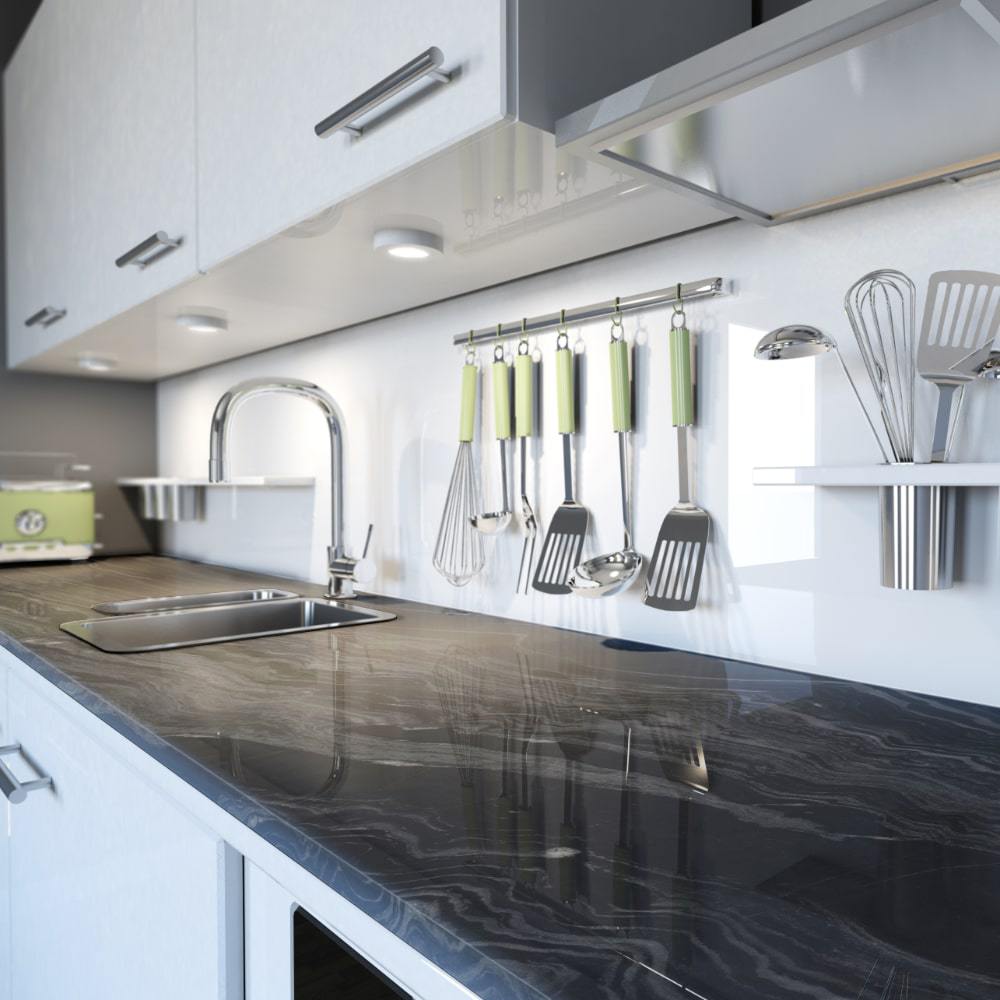 Avalanche White Marble
Because granite is an intrusive igneous rock, it's extremely hard to cut, which can be a problem for the edges of your countertops. However, if you're aiming for a style like Avalanche White Marble, you should know marble is easier to cut than its counterpart. This makes marble a more viable pick when seeking alternative installations and designs.
Because granite is a stronger and harder stone, it can appear shinier than marble's dull smoothness. This can be changed with certain polishing sealants to make marble appear glossier than it has in the past. Still, that appearance difference is crucial to know before deciding which you prefer.
Traditionally, granite has been used for countertops and kitchens—where there's a lot of foot traffic—and marble has been used for vanities like bathrooms, shower walls, and flooring. We all love low-maintenance home improvements, so an additional tidbit to point out is granite typically requires sealants once a year, whereas marble sealants are recommended twice a year. Both stones are porous, meaning they absorb liquids from spills—so cleaning up exposure to liquids is essential.
Marble and granite run around the same cost, roughly $40 to $150, depending on the selection and cost of installation. However, high-end marble will cost more than high-end granite—so keep that in mind when balancing your checkbook! A more intricate countertop edge and incease the overall coat as well.
In terms of lifespan, granite will typically outlast marble since it's harder and more durable, and marble is considered the softer stone in comparison. Unlike granite, marble is not heat resistant and can etch easily, especially outdoors or in the kitchen.
If you're undecided about marble vs. granite countertops, stop and think about how often you will use it and what might be exposed to it in terms of heat, people, et cetera. For example, if you're a baker or pastry chef, the cooling nature of marble will aid you in creating decadent pies, desserts, and other treats. On the other hand, if you're concerned about durability with hot pots, pans, and other dishes—granite may be a better pick.
At the end of the day, you decide what is best for your home based on your aesthetic and practical needs. Both stones are gorgeous and reliable, with their unique advantages.
If you have questions about granite, marble, or other premium surfaces, chat with a specialist online or visit an MSI showroom or MSI authorized dealer in your area.