Gorgeous 3D Backsplash Tiles For Kitchen And Bath
November 13, 2017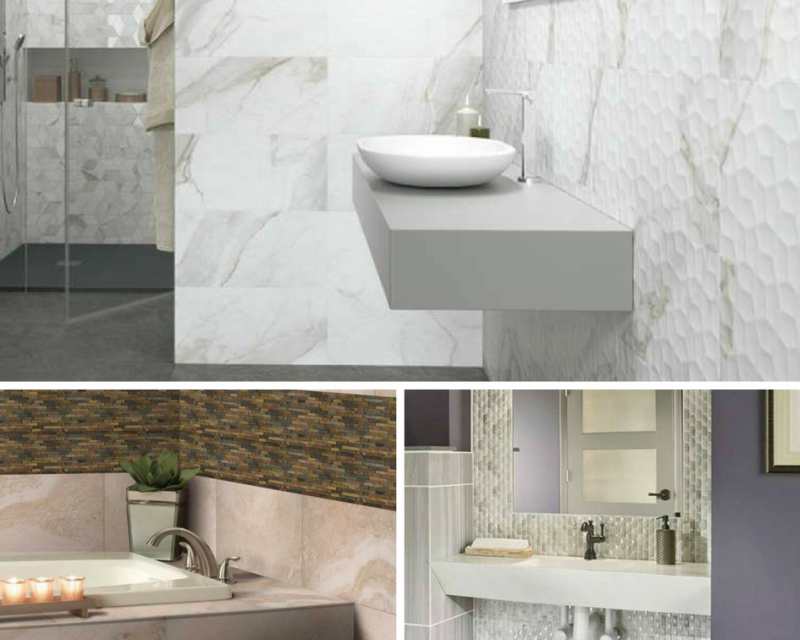 When it comes to choosing tile for your kitchen, bath, or any other room in your home, why not break the mold and select three-dimensional tile? After all, these beauties give your design texture and dimension that grabs light and makes it dance on backsplashes and accent walls.
3D backsplash tile has its roots in the classic relief sculptures that once adorned the walls of ancient buildings. Fast forward to today, and the raised surfaces on modern 3D tile—from wavy ridges to concave shapes—provide a sensual treat for the eyes and fingers. Their color and shape reflect light and create a sense of movement, and they feel sensational, making you want to run your fingers over their raised and concave designs.
Planning to remodel a backsplash, fireplace, accent wall or tub surround? Feast your eyes on these 3D tiles from MSI, which will make a splash wherever they're installed.
Carrara White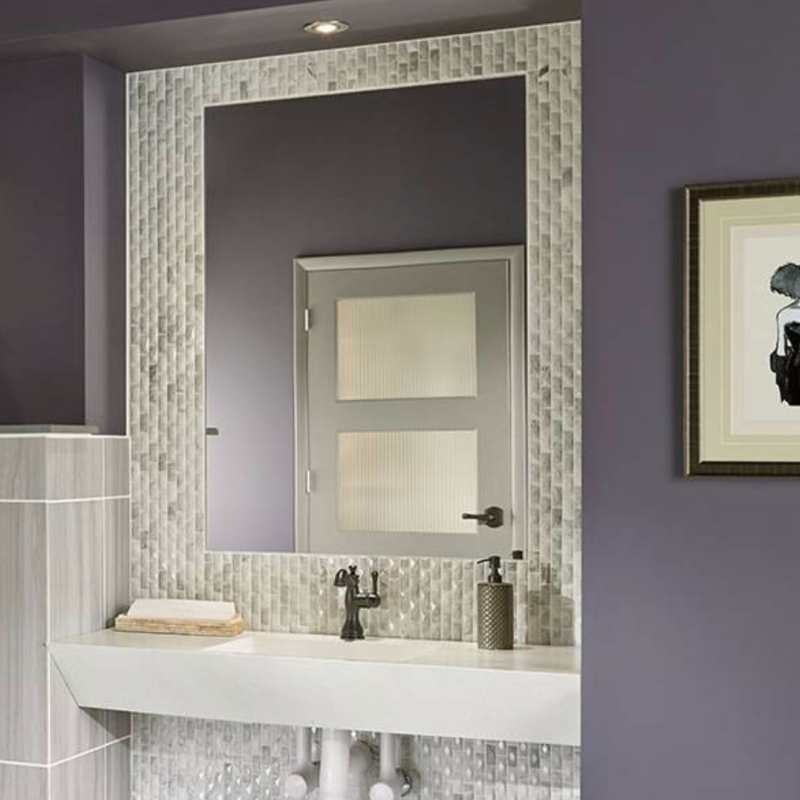 Featured: Carrara White Marble 3D Mosaic
Carrara White Marble 3D Mosaic is a polished tile that offers gray veins swirling on a soft white background. The polished finish lets light bounce off the tile, creating glimmers and shadows that change with the sun's daily arc. The tile's light-neutral color scheme looks great on a backsplash in a white kitchen, or as an accent wall in a room painted in deep, gray hues.
Rustique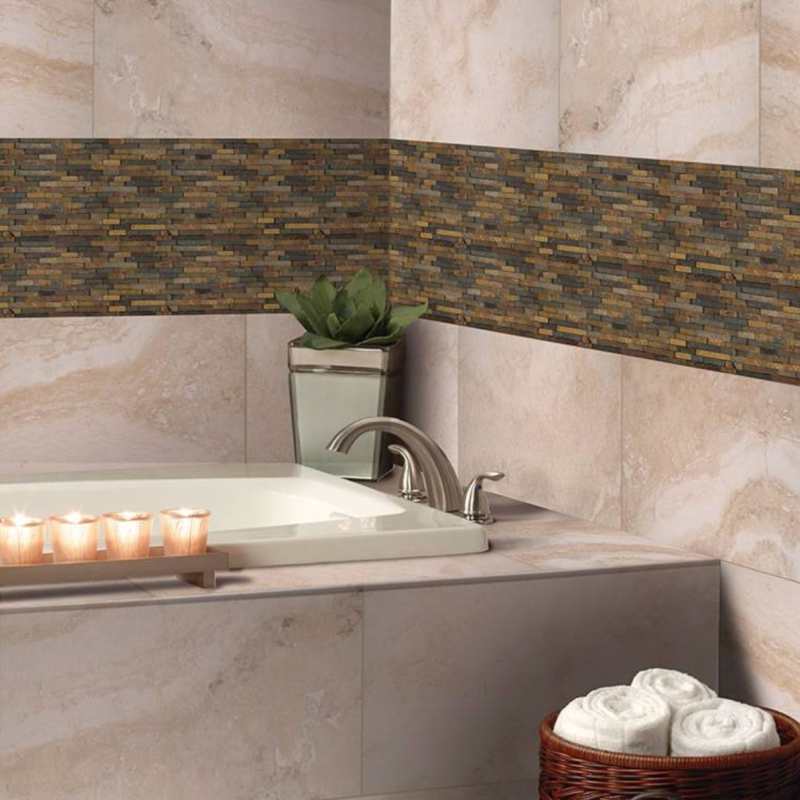 Featured: Rustique 3D Interlocking Pattern
Rustique 3D Interlocking Pattern is a luscious combination of tan, brown, and gray slate tile that is stacked to look like mason-crafted stacked stone. Make your tile the star of the show by installing it on a fireplace wall, or give your shower stall or tub surround added interest by adding a strip or two of Rustique.
Crema Herringbone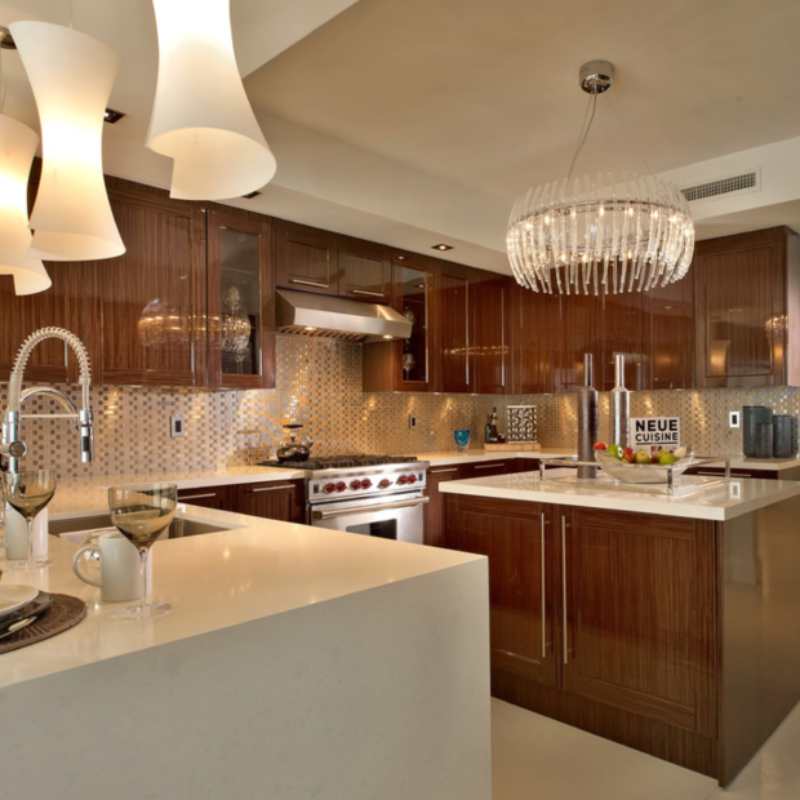 Recreate this look with MSI's Crema Arched Herringbone Mosaic (Photo Credit: Houzz)
Crema Arched Herringbone Mosaic is a polished marble tile in creams and taupes, with subtle rust and brown veins. The curved surface of the marble chips, which come on pre-arranged 12 x 12 inch mesh sheets, creates a basketweave pattern that looks spectacular on backsplashes, countertops, and flooring. The color mix gives interest to plain white cabinets, and provides an appealing contrast to dark cabinets and granites.
Adella Viso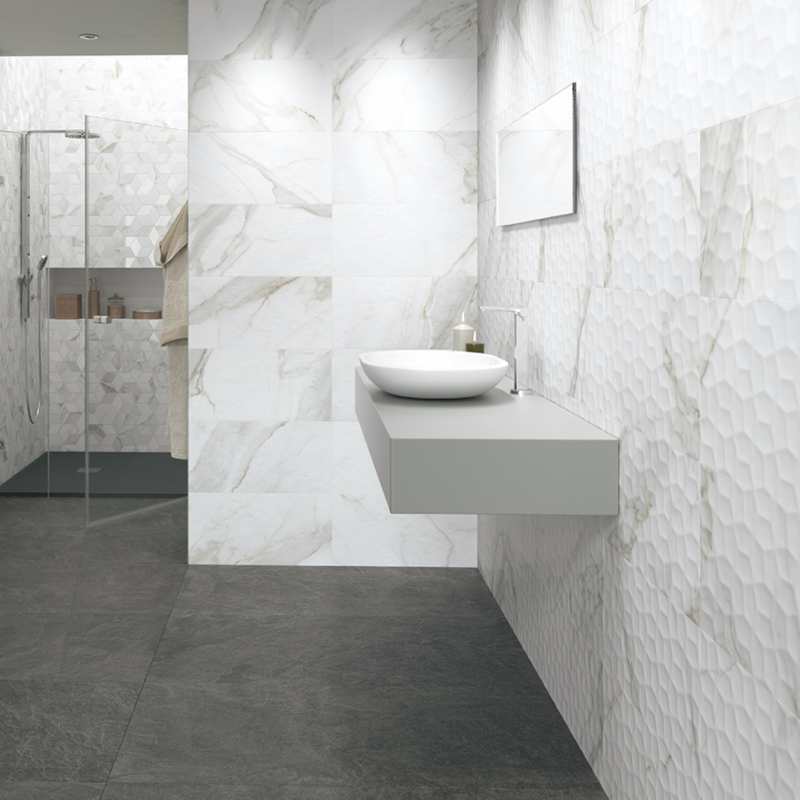 Featured: Adella Viso Calacatta Mosaic
Adella Viso Calcatta Mosaic is a honeycomb pattern of white tiles with rust and chocolate veins. The polished tile has a satiny look and smooth feel. Pair Adella Viso with other Calcatta tiles to add visual accents that make any classic room look unique. And don't be afraid to mix this light tile with darker design elements, such as slate-gray flooring or dark-stained cabinets.
Golden Honey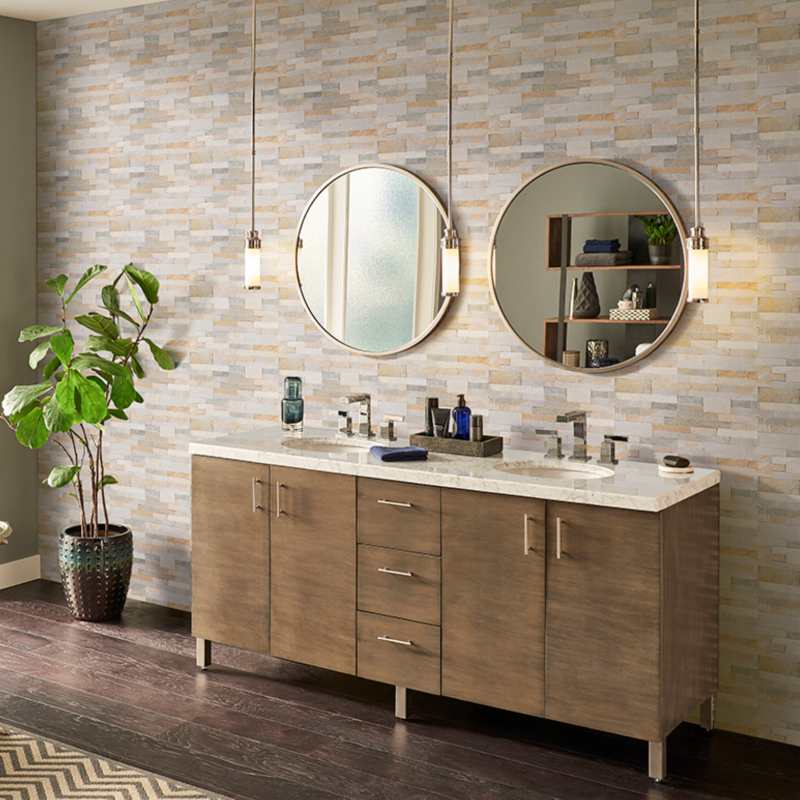 Featured: Golden Honey STIK Wall-Tile™
Golden Honey STIK Wall-Tile™ is a peel-and-stick quartzite mosaic veneer tile in luscious shades of white, gold, honey, and gray. Not only is Golden Honey a lovely combination of color and raised textures, but also it's easy to install. Forget thinset and grout; just peel and apply the tile sheets to accent walls, tub and fireplace surrounds.
A perfect backsplash is like an accessory that ties your kitchen or bathroom design together, and with 3D tiles, you get the added benefits of texture and depth. So if you're ready to start your backsplash design, head on over to MSI's easy Material Selector and check out the many backsplash tiles we have available.
READ MORE ABOUT MSI BACKSPLASH TILE
Here's How A Tile Backsplash Protects Your Bathroom Walls
How Long Does Backsplash Tile Last?