Current Obsessions: Stylish Slate Tile For Both Indoors And Out
March 09, 2017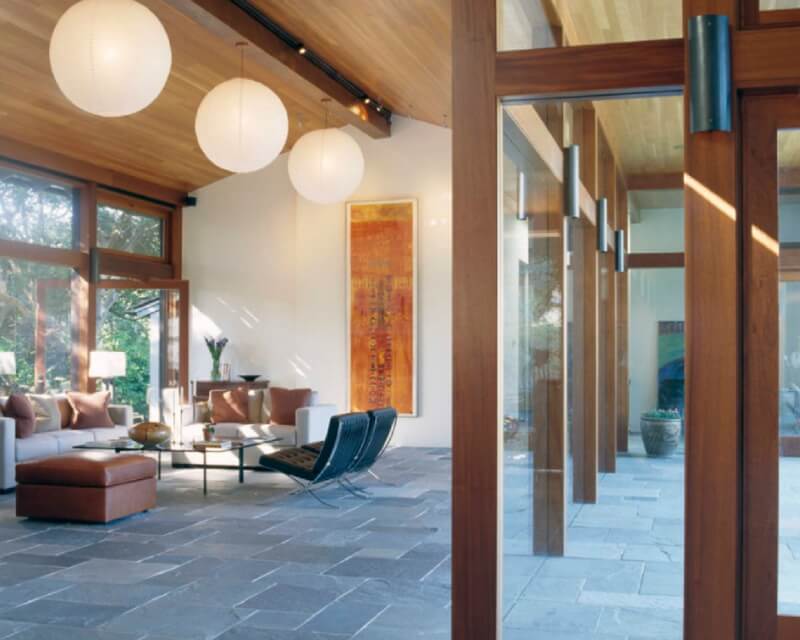 (Photo Credit: Houzz)
There is no mistaking slate tile flooring, when you spot it – that velvety sheen, those smooth rippled textures and vibrant colors offer an elevated style like no other. It beckons guests to take of their shoes and feel the natural luxuriousness slate offers.
Despite its somewhat delicate appearance, slate is one of the toughest surface materials you can install, with low maintenance needs and great versatility. Indoors or out, slate tile is an enduring favorite!
Rustic Gold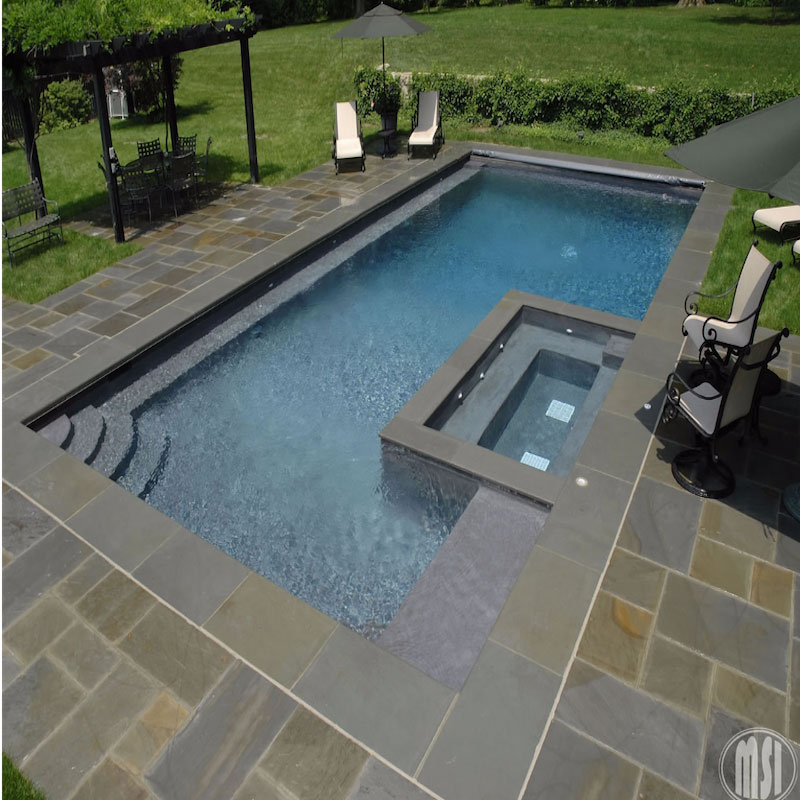 Featured: Rustic Gold Slate Tile
In varying shades of gray, brown and rusty orange, Rustic Gold Slate Tile blends effortlessly with a variety of surroundings. With a satiny honed finish or a textured gauged finish, the non-slip surface of this natural stone tile is perfect for use in wet areas such as pool decks, patios, or your family's bathroom floor. This tile comes in various sizes including square and rectangular shapes, lending itself to creative installations.
Montauk Blue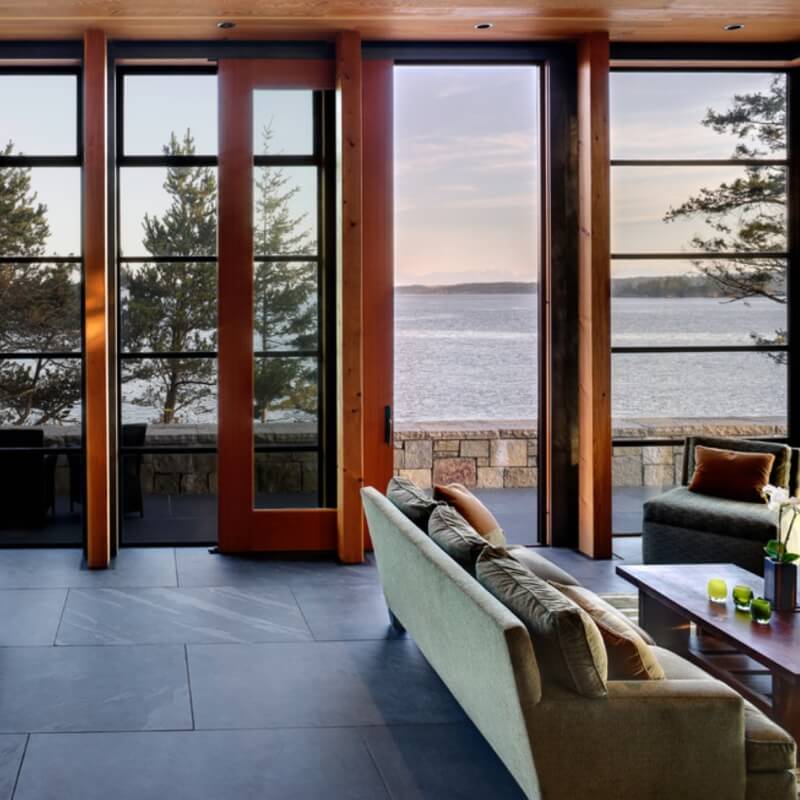 Get this look with MSI's Montauk Blue Slate Tile (Photo Credit: Houzz)
In soothing shades of subtly variegated blue-gray, Montauk Blue Slate Tile is the foundation for this serene living room scene. You can truly relax here, because unlike a hardwood or plush carpet floor, slate tile is easy to keep clean even with pets and messy kids. This tile is tough enough to hold up to freezing temperatures too, so you can use it to create an elegant outdoor living room, too.
China Multi Color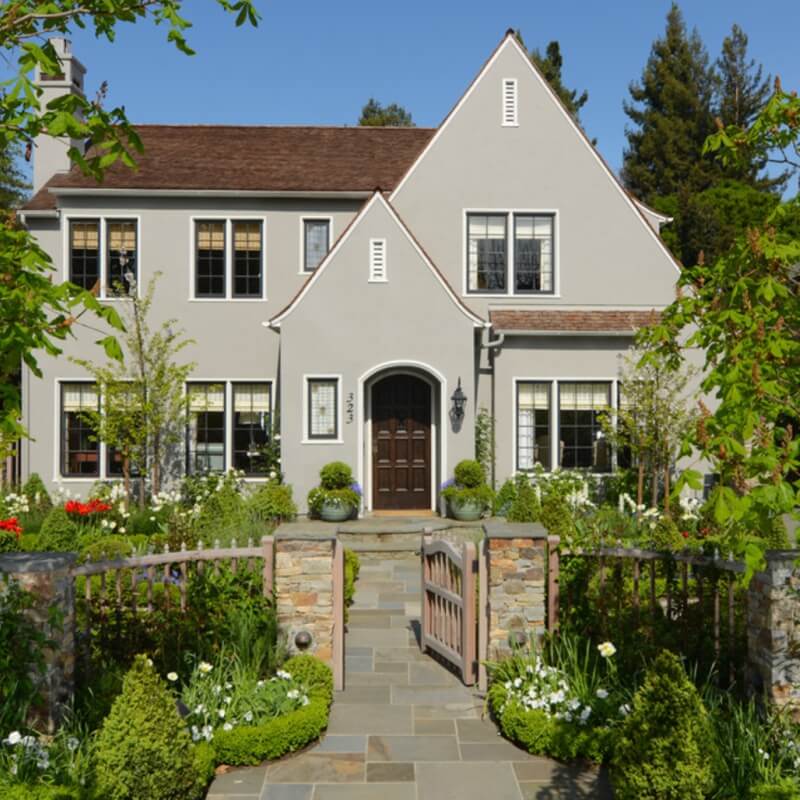 Recreate this look with MSI's China Multi Color Slate Tile (Photo Credit: Houzz)
The dramatic blue-gray, gold, and brown shades of China Multi Color Slate Tile adds a big punch to any space, indoors or out. As shown here as a front walkway, slate tile is far more stylish than the alternatives such as stamped concrete or pea gravel. Indoors, it's an easy-care tile flooring suitable for rustic décor, shabby chic, or even a refined contemporary aesthetic.
Lilac Kashmir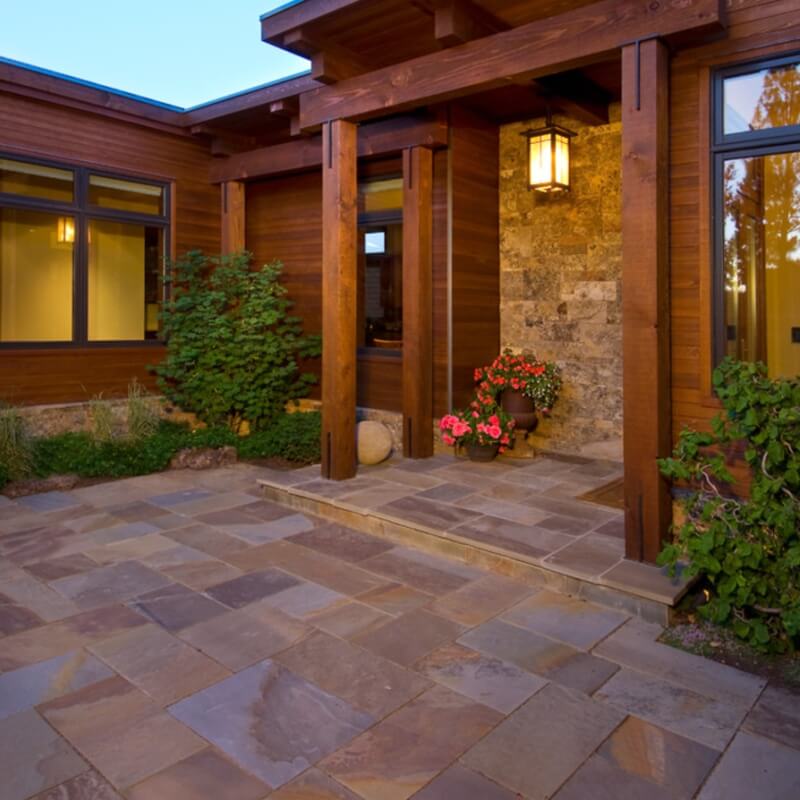 Create this look with MSI's Lilac Kashmir Slate Tile (Photo Credit: Houzz)
If you thought slate flooring was only available in grays and browns, think again! Lilac Kashmir Slate Tile sports hues of deep burgundy red, purple, and gold along with that staid shade of gray. In climates without freezing temperatures it may be used to create a stunning patio like the one shown here, but it's also a rock star in your home's interior.
Multiclassic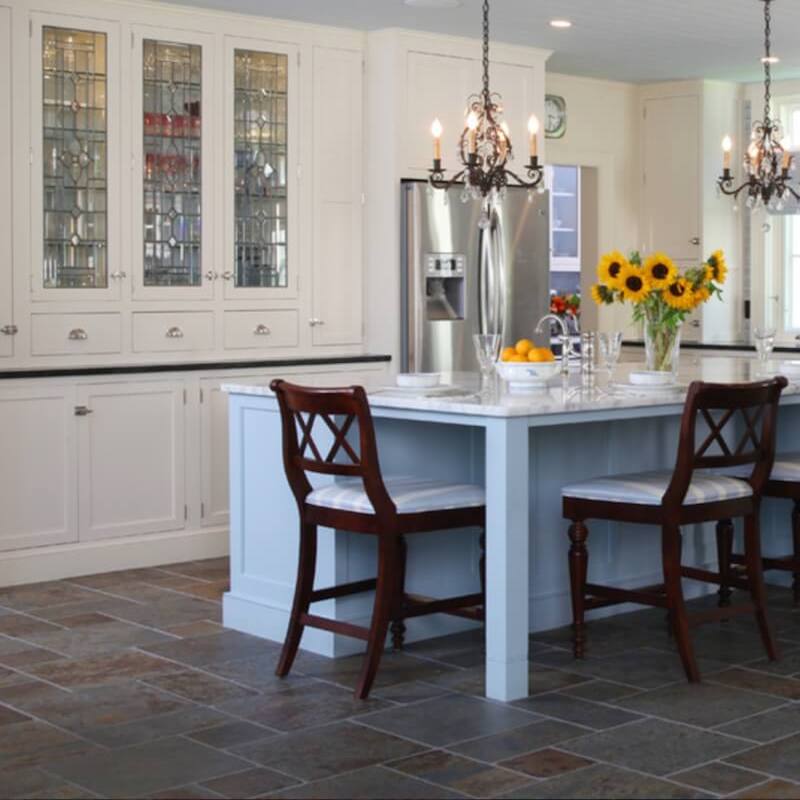 Get this look with MSI's Multi Classic Slate Tile (Photo Credit: Houzz)
If you're planning to make your floor into a room's focal point, look no further than Multi Classic Slate Tile. With high color variation and a textured, gauged finish, its palette includes shades of cream, gray, black, red, and rusty gold. This elegant kitchen shows how well it can blend into contemporary décor, and it's also a natural for the trendy rustic design aesthetic.
What sets slate tile apart from other options for flooring? There are so many things to love – its infinite color and pattern variation ensures no two installations will ever be alike, the texture begs to be touched with bare toes, and the easy-care durability is second to none. Slate adds a refined elegance to any type of décor, from casual to sleek contemporary. Visit our gallery, and see all of the slate varieties MSI has to offer.