Spring Toward Fresh Outdoor Design
April 07, 2013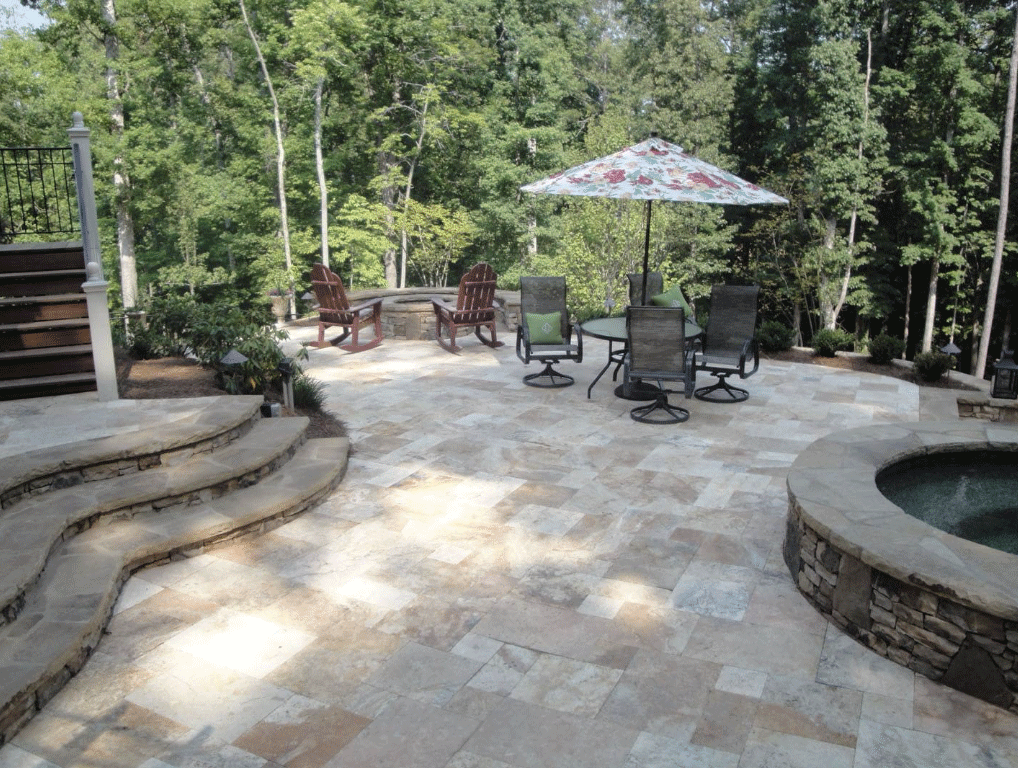 Landscaping Projects with Natural Stone
In December, we wrote about warming up Magnificent Outdoor areas with natural stone. You may have tucked away some of our ideas for creating elegant outdoor living rooms, toasty fireplaces for gathering, and inviting natural stone kitchens until the new year. Spring is a great time to bring those designs back to the forefront and set an intention for incorporating stone into your natural landscape. We offer you the "three D's" of outdoor design to help you focus on ways to enhance your landscape:
Designate areas for a purpose – The incorporation of functional areas into your natural landscape sympathetically, blending with the environment rather than competing with it, is an important philosophy as you move forward in any natural home design. Planning for a purpose is a great way to start. Are you creating a gathering area? Are you creating an outdoor living room or kitchen? The type of space you are designing for may very well determine which kinds of materials you select.
For example, you may want to select stones that are easiest to sweep clean if you plan to walk barefoot on them to a swimming pool. Travertine pavers lie smoothly and evenly and suit this purpose well. More textured cuts may be your preference if your purpose is to highlight a feature such as a pond or water garden. Ledger stone and ledger panels work well as flat surfaces or are beautiful for vertical surfaces, like stacked retaining walls.
Choose an area, designate it for a purpose, and then find the stone that best serves your needs in that space.
Divide spaces – Landscaping stone is ideal for dividing spaces to create those "designated areas" without breaking up the flow of the property. In particular, selecting stones that are native to the area or are an extension of the home's interior design will ensure that the integration is seamless and natural.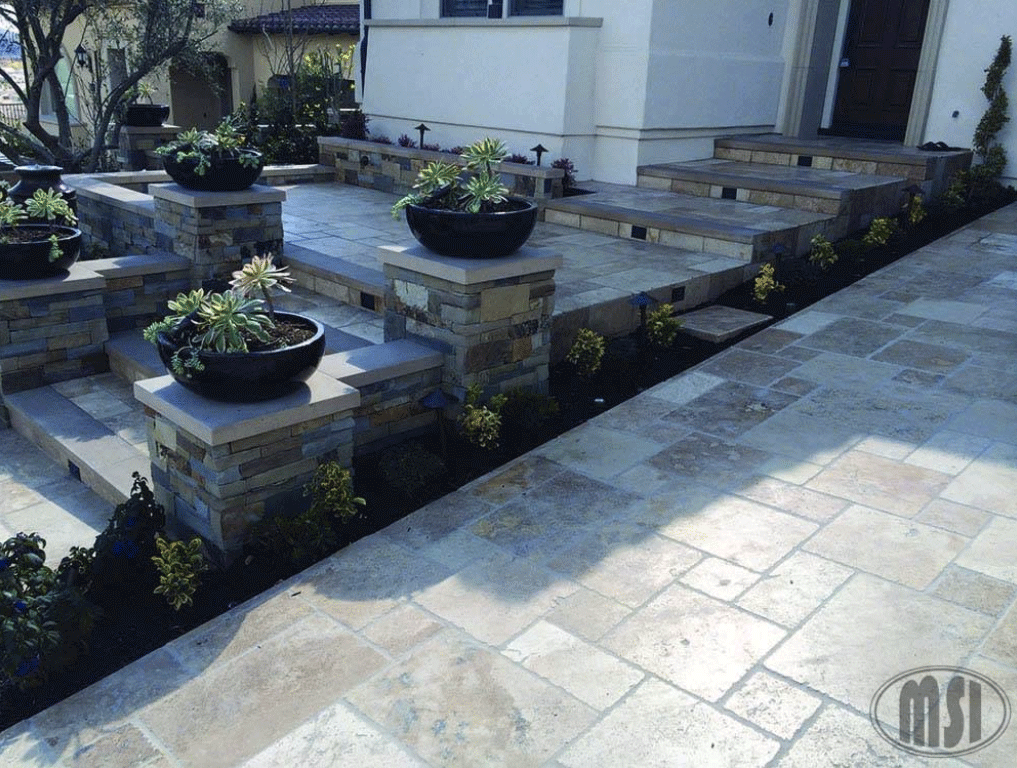 Division of spaces also serves an important purpose – it not only makes areas for use more attractive, but cleverly disguises areas for non-use by children or guests. Low walls or benches invite sitting and enjoyment of the atmosphere; higher walls and columns around more practical spots like the garden shed or compost area remain accessible to the owner but inconspicuous to others.
The use of finishing elements like pool copings and caps will give an overall polished, fully developed appearance as well and further define spaces.

Use natural stone to refine an area and guide the eye toward the places you want to enjoy most.
Direct foot traffic – Thoughtful use of travertine flooring pavers, cobbles, or flagstones will not only divide spaces but will naturally guide traffic on the path of your choice. Whether your aim is to provide access to the farthest reaches of your vegetable garden, steer foot traffic around delicate flower beds, or offer a distinctive walkway for entering the home or garage, natural stones will make the necessity for marked paths appear decorative.
Spring is the perfect time of year to carve some space for stone walkways –to finalize the overall design and function of your designated living space or to further divide spaces and guide traffic where you want it to go.
MSI has put together one of the largest collections of imported natural stone hardscaping products in the United States. These products which include pavers, caps, treads, copings, flagstone, ledger stone, and other accessories made from sandstone, slate, granite, and travertine are stocked in our warehouses across the nation. Whether you need to match a stone or hunt for something special, MSI is the best source for imported natural stone products.