Quartz Countertop Alternatives To White Carrara Marble
December 22, 2019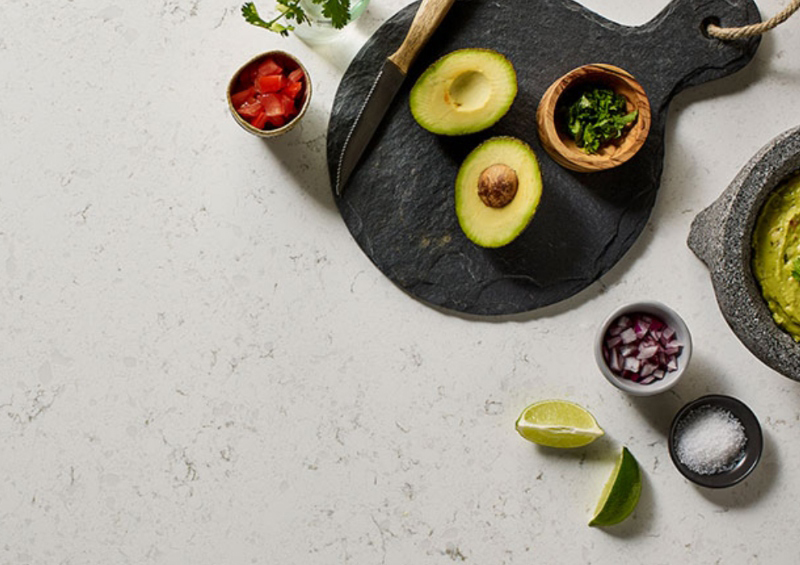 Dream kitchens or bathrooms are made of gorgeous Carrara marble countertops—that is, if you don't mind all the work and worry involved with their maintenance. It's a well-known fact that high quality marble like Carrara requires extra maintenance and proactive care to keep it looking its best throughout the decades of its lifetime. But what if you prefer a more forgiving, easy-care quartz countertop?
In the past homeowners had to settle for cheap knockoffs that only looked like marble from a distance. Fortunately, technology has come a long way! Now you can choose a quartz countertop that truly does appear like natural marble. When you look closely and even touch these carefully engineered slabs, it's tough to tell the difference between natural Carrara marble and the quartz lookalike.
One difference is important, though—caring for quartz is much simpler than caring for marble!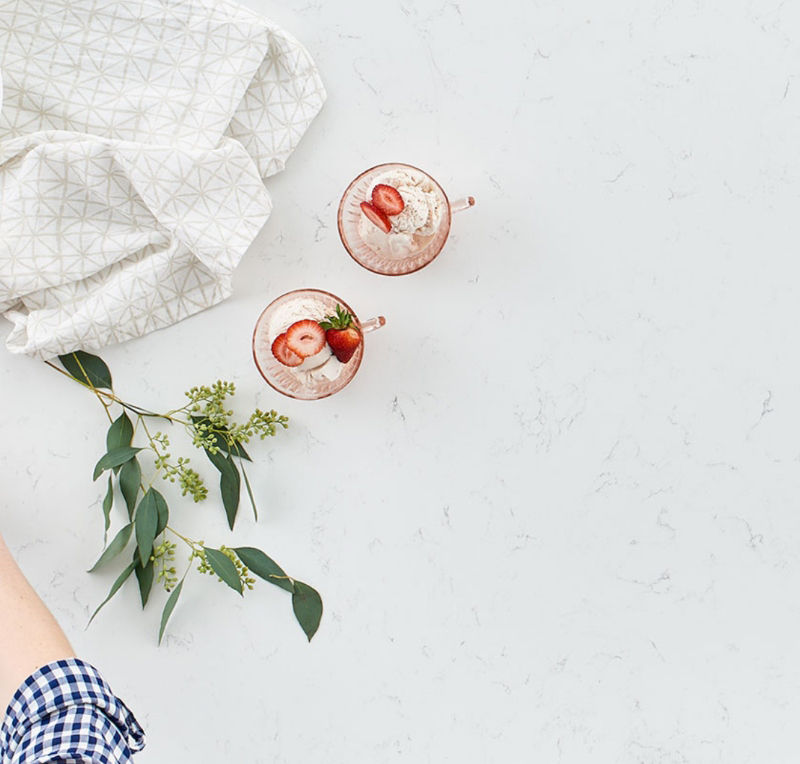 Carrara Morro Quartz
Fans of bright, white kitchens often choose marble countertops with subtle contrasting patterns and movement. Carrara Morro Quartz features just a hint of gray veining, which makes it an ideal choice for even the most modern, contemporary kitchen designs. This low-variation pattern will never clash with your other design elements and decorative accessories. Better still, despite the pure white color, a quartz countertop never needs sealing—quartz is always waterproof.
Traditional or farmhouse kitchens are a perfect venue for Fairy White Quartz countertops. If you've had your eye on Carrara or another type of marble, you'll love the delicate silver and gray veins throughout this remarkable quartz that looks like marble. Just like natural marble, the veining pattern goes throughout the slab rather than just on the surface, giving it depth. Also like natural marble, you can customize it with any type of edge treatment.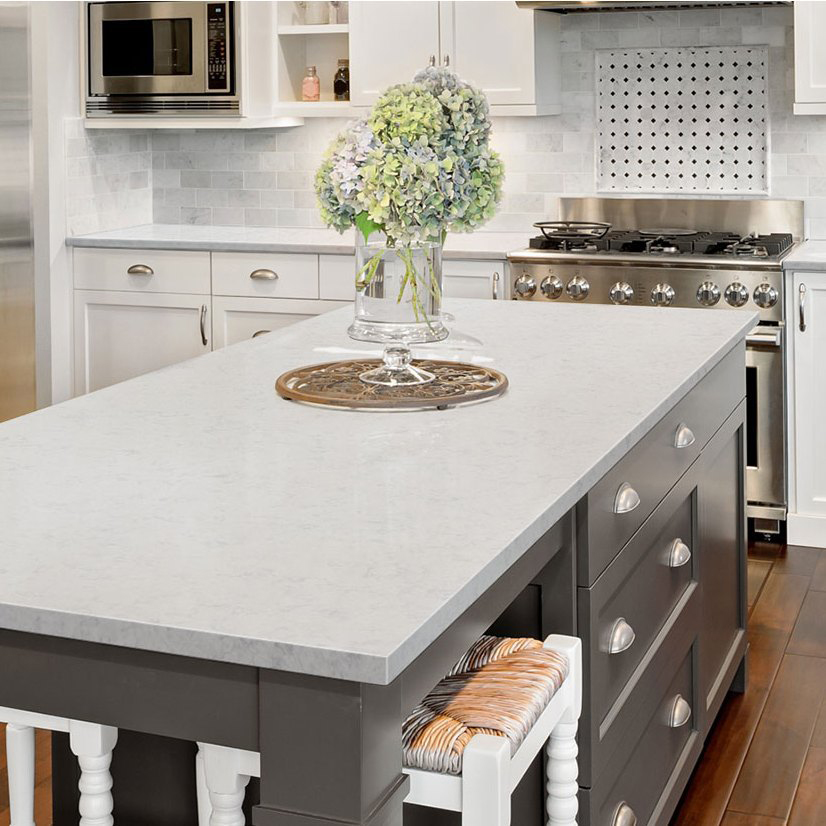 Mara Blanca Quartz
Got your heart set on dreamy Carrara marble in a soothing shade of gray? The movement and coloration of Mara Blanca Quartz—gray veining on a creamy white background—creates an overall gray tone. It's a natural complement to both white or wood cabinetry, tying all elements together. It's simple to keep a quartz countertop looking great with ordinary soap and water instead of the specialized marble cleansers you'd need for the real thing.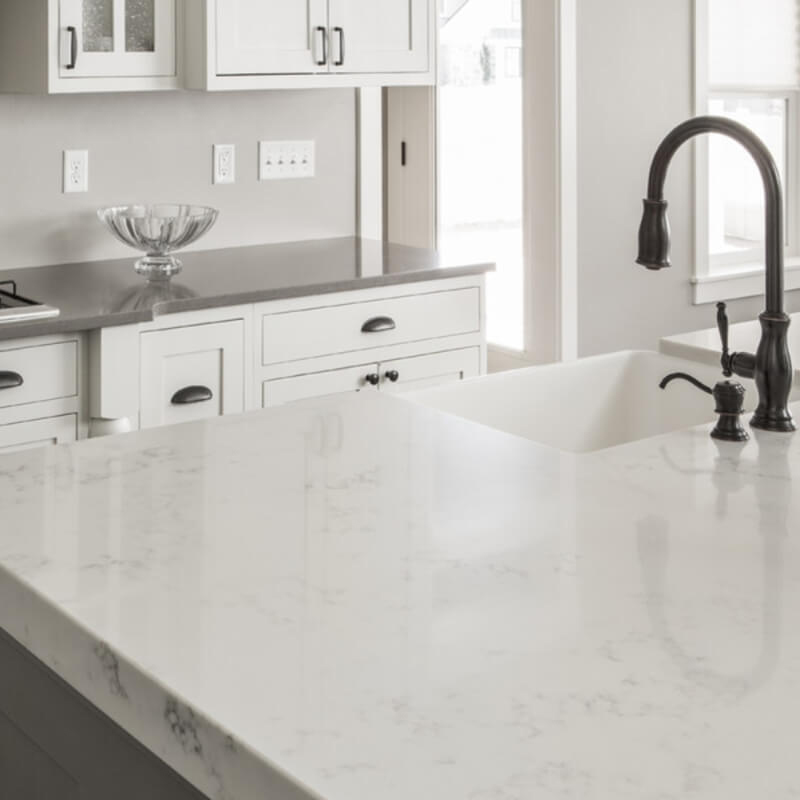 Carrara Grigio Quartz
(Photo Credit: Houzz)
True fans of upscale, high-end Carrara marble go crazy for the feathery gray and beige veins that seem to melt into the white background. If that's what sold you on a marble countertop, we've got the perfect alternative: Carrara Grigio Quartz. You can have this gorgeousness in your home and still actually use your kitchen for preparing meals—unlike natural marble, there's no worries about staining or etching if you splatter the spaghetti sauce on a quartz countertop.
If the work involved with maintaining a natural marble countertop is the only thing holding you back from making this big decision, you need to take a look at authentic marble-look quartz from MSI. With quartz there's no sealing, no specialized cleaners, and no worry about staining or etching. Browse our website to learn more about the quartz countertops featured here as well as our other quality surfaces.
More on Quartz Countertops
Are Quartz Countertops Really Timeless?
Quartz Countertops: An Environmentally Responsible Design Choice
Which to Choose: Quartz Versus Granite
How To Choose A Quartz Countertop That Matches Your Kitchen Colors
Black and White: Our Favorite Quartz Countertops