Hotel Flooring And Design Trends For 2022 And Beyond!
October 25, 2022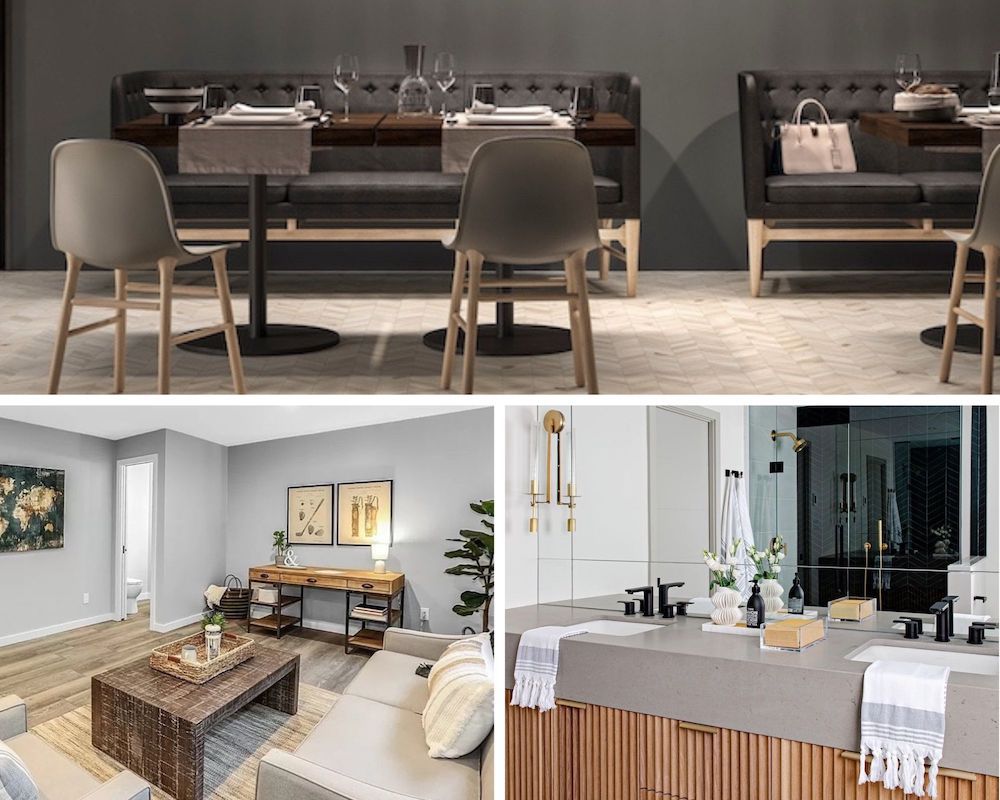 If you've been watching hospitality trends lately, you've seen many places look slightly different than you're used to. Everything from brand logos to hotel flooring is getting revamped, and for a good reason.
A quick glance at a hotel or airport in 2022 shows us that travel is back in demand. But delving further into the statistics proves the hospitality industry is booming and — in some cases — looking better than ever.
Statistics show that the hospitality industry is currently valued at over 3,486 billion dollars and rising. So, it's not surprising that hotels want their share of this lucrative pie.
But to stay relevant and attract bleisure (business and leisure) guests, lodging establishments must look the part, which means remodeling.
The first impression is the outside and inside floor and wall design choice. A hotel must look welcoming, inviting, and well-kept so that people want to explore further and share their visit with family and friends.
With this idea in mind, hotels are jumping on five design trends, from amenities to flooring, to take them through 2022 and beyond.
Trend #1: Home-Like Atmosphere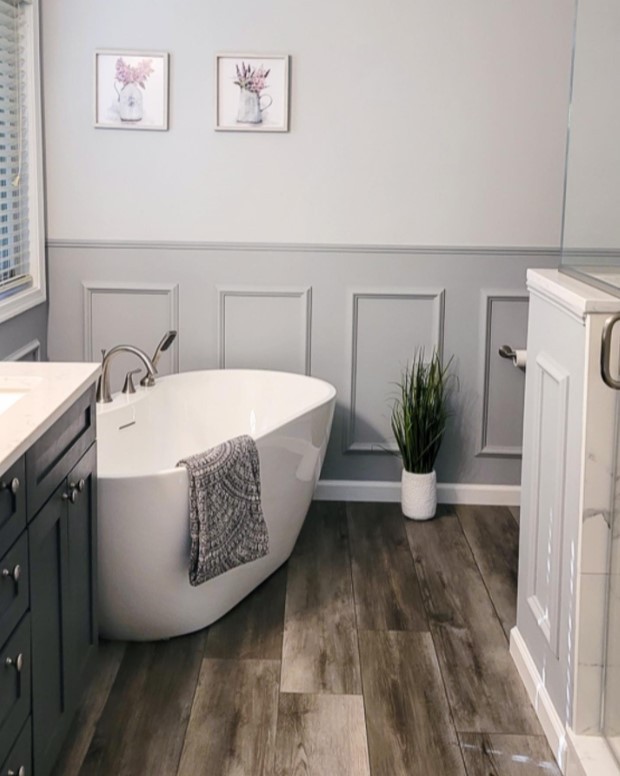 Photo Credit: @sydneyenterprises on Instagram
Whether heading out for relaxation or on the job, travelers want to get away from the daily grind. But, at the same time, they want the comforts of home, living wherever they choose to stay. Providing that home-like atmosphere, particularly in the room itself, is the job of the hotel.
The average guest uses the hotel as a place to relax between tasks and sleep, so the room should be peaceful. While you don't want to leave the walls blank, you shouldn't overpower the senses with too much stimulation. Simple, warm paintings or pictures that match the hotel's theme interspersed around the room work well.
Comfort and color of bed linens and curtains matter, too. Most hotels choose white because it is easy for guests to see that the sheets are clean and the colors don't fade. However, you can use any hues that align with your brand and continue the at-home atmosphere.
MSI's Pietra Ivory luxury vinyl planks in soft grey hues look like authentic wood, complete with knots and graining. Yet, the benefits of luxury vinyl flooring provide you with a waterproof surface that is also scratch, stain, and dent-resistant.
As a bonus, this vinyl tile comes with matching end caps, stair noses, T-molding, and — importantly — noise reducers, making it the ideal choice for the floors and countertops in your guest room.
Trend #2: Functional Lobbies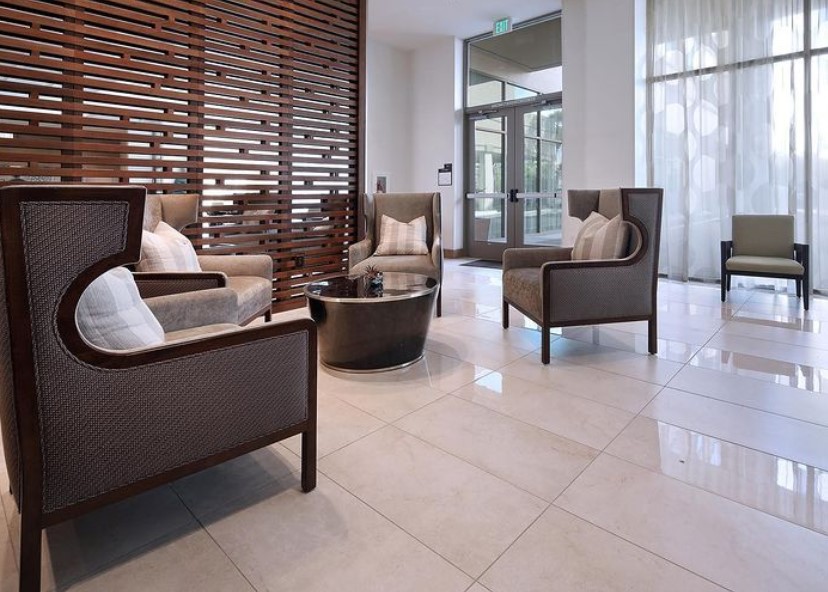 Photo Credit: @homeimpmarketing on Instagram
Rather than austere, uninviting lobbies, it's vital to welcome guests with aspects like luxury vinyl flooring that creates an atmosphere that's friendly and attractive.
Why is the flooring so crucial to get right? Think about how many people pass through the lobby throughout the day. They check in and out, wait for transportation, ask questions, and stroll across the space on their way to their next destination. In essence, the lobby is the command center of the hotel.
As the central hub, the lobby's flooring and countertops must be durable enough to withstand constant wear and tear yet match the theme of the hotel's brand. In addition, commercial interior design experts recommend neutral pieces since these shades complement almost every decor scheme.
The key with light hues is to ensure you use premium surfaces that can withstand the continuous traffic in your lobby. MSI's porcelain tile in ivory, from the Pietra collection, gives your open spaces hints of veining on a backdrop of classic and elegant cream. So whether you're aiming for a matte or polished look, Pietra has you covered.
When your lobby looks as timeless as it is welcoming, you can trust it will create a first impression that makes your guests happy they chose your hotel.
Trend #3: Improved Amenities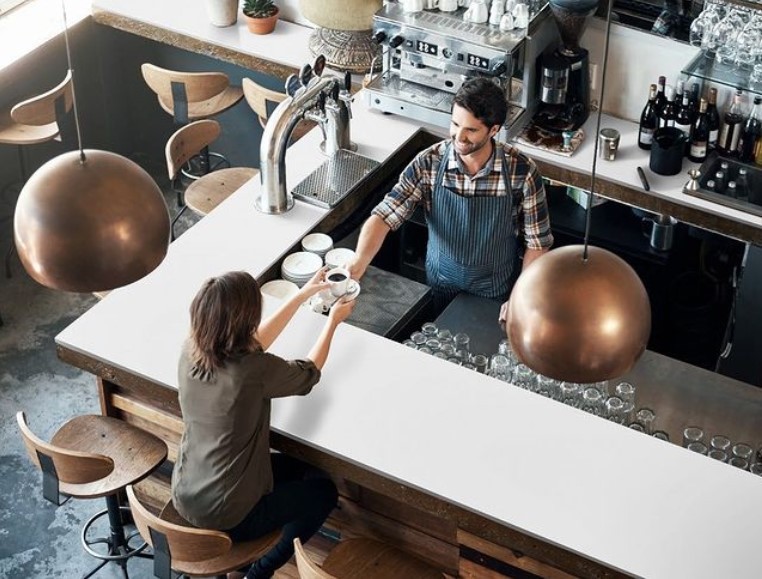 Photo Credit: @homeimpmarketing on Instagram
A consistent part of hotel life is the need to revamp amenities to meet the ever-changing trends in society. We've seen this in hotel pools, fitness centers, in-room microwaves and fridges, and upgraded toiletries.
In 2022, many of the newest amenities result from post-COVID thinking, like contactless check-in and check-out, online concierge services, and healthier food options.
But one thing that hasn't changed is that people like their coffee on demand. Luxury espresso makers, frothers, and flavored coffee options can set your hotel apart from the basic chains. Use a quartz countertop, like MSI's Premium Plus White, and you won't have to worry about stains and burns from hot pots.
Trend #4: Wood-Look Flooring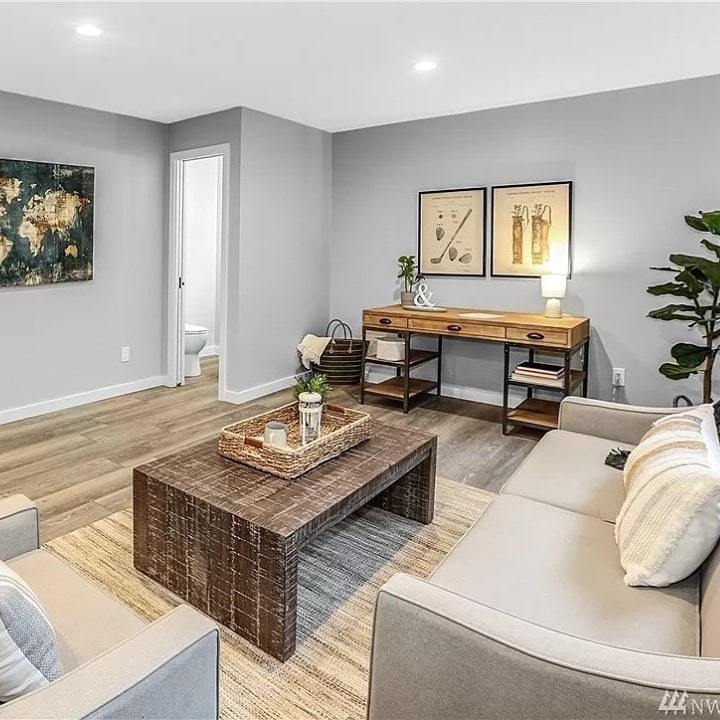 Photo Credit: @cfm_floors on Instagram
Having the same cohesive look throughout your hotel is appealing to the senses. But putting carpet in bathrooms and lobbies where the floor is quickly worn down doesn't make sense. Then again, using cold tile where you want to make a warm atmosphere isn't possible, but wood is too expensive to buy and difficult to maintain.
What's the solution to this dilemma?
Today's technology gives you the perfect mix of the wood look without the actual price and upkeep of lumber. For example, MSI's luxury vinyl planks from the Everlife Rigid Core collection are available in subtle hues of grey and greiges for an elegant look in any open space.
Because they're waterproof and resistant to scratches, stains, and dents, you can confidently use these planks in the kitchen, bathroom, and lobby. Then, coordinate them with noise reducers for the final touch.
Trend #5: Sustainability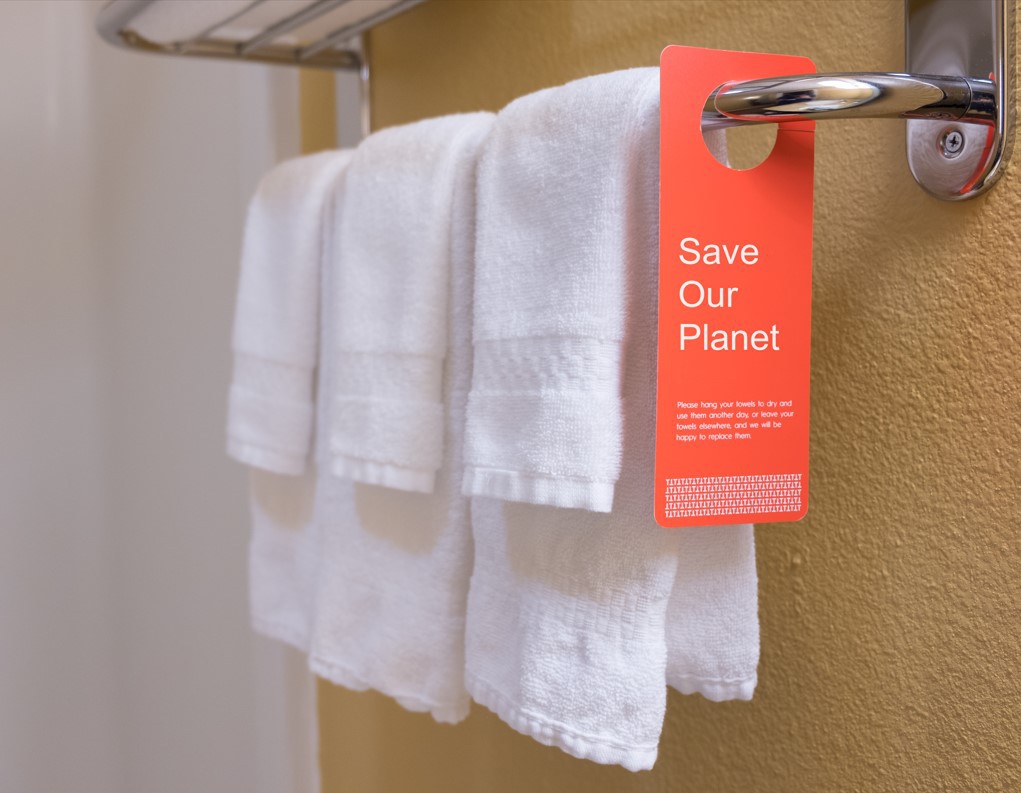 The final big trend in 2022 incorporates everything in your hotel: sustainability. Eco-friendly luxury almost sounds like an oxymoron, but it's what you need to focus on to satisfy today's guests.
The good news is that blending environmentally sound practices with upscale living is not as hard as it sounds. Consider swapping out your water fixtures for luxury designs with the WaterSense label. You can save thousands of gallons of water every month. This makes your guests feel good about taking long showers and gets you a return on your investment with lower water bills.
Other ideas to promote sustainability include water bottle refilling stations on each floor, keyless entry instead of plastic key cards, and encouraging guests to reuse their linens and bath towels multiple times.
It's possible to create the atmosphere you're trying to achieve, whether it's minimalistic, luxurious, or somewhere in between, and stay eco-friendly.
One Last Trend: Smart Shopping for Suppliers
Getting the best investment for the money is everyone's goal, no matter what they're shopping for. When renovating your hotel, you want to shop wisely, which is why many commercial businesses use MSI for their surfaces.
Before updating your establishments to meet these trends, contact us at MSI. We'll listen to your floor and countertops goals and work with you to create a plan to meet them.
Head to our website, call us, or use our chat feature to see how the professionals at MSI can help you use strategic flooring to attract your part of the hospitality pie.
Learn More About Hotel Products From MSI
Hotel Flooring And Countertops For The Perfect Hospitality Bar Design
Check Out Our Hospitality Gallery For Hotel Flooring And Countertop Inspiration
Hotel Flooring And Design Trends For 2022 And Beyond!
5 Hotel Bathroom Countertop Design Ideas That Your Guests (And Housekeeping Staff) Will Love