Popular
New Q Premium Quartz Colors Meet The Hottest Trends
June 24, 2014
Some industries try to create trends. Others meet the demand. When it comes to our four latest colors in quartz, MSI has listened to what consumers want and has built upon a trend that has lasted a decade or more - and grows hotter every day: neutrals.
Designers love to mix it up with interesting colors, but they never underestimate the subtle power of neutrals. White, grey and brown are mainstays for sophisticated design. They have the simplicity to define monochromatic spaces and the ability to contrast against colorful palettes for greater interest. Quartz countertops in these perfected shades can be accentuated with bright or warm tones or downplayed with other neutrals, leaving the widest range of options for traditional and contemporary looks.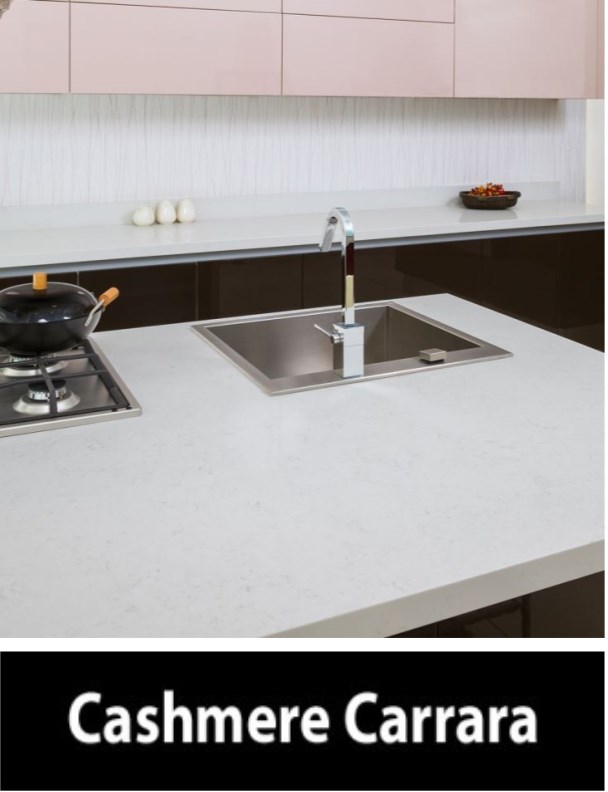 White Hot
In case you haven't noticed, the right white is growing ever important in design these days. Particularly for the kitchen, white countertops are clean and fresh. They allow for virtually any pairing when it comes to flooring, cabinetry and appliances. They elongate spaces and create a crisp pallet to layer upon. Best yet, they look high-end. Granite countertops in white are uncommon (they are generally blended with other colors), and the most recognizable white natural stone, marble, can be expensive (the more pure white, the more expensive). Quartz is a great answer - it is available in solid white, has the durability granite lovers desire, and is also less costly than marble, which is also more demanding in terms of maintenance.
MSI's two new white premium quartz selections are Glacier White and Cashmere Carrara. Cashmere Carrara is similar in appearance to marble with a primarily white background marked by light grey veining, but with the added benefit of exceptional durability. As its pores are filled with a polymer resin, quartz resists staining and does not absorb moisture, keeping it clean, sanitary and beautiful for the kitchen or bath. Glacier White is that white you have been dreaming of. Its subtle movement adds a slight shimmer and visual interest that is the perfect countertop. Take a look at these white quartz beauties below.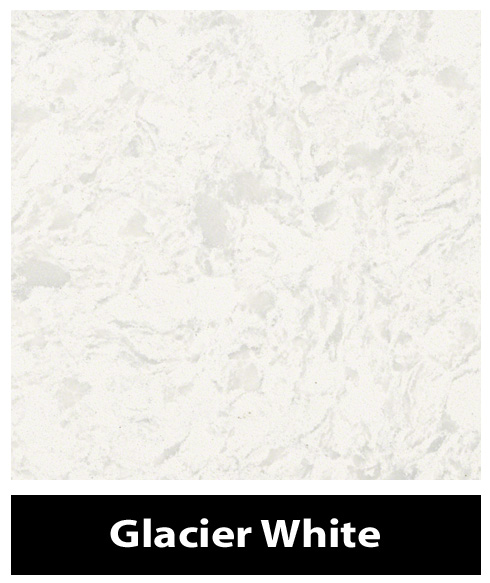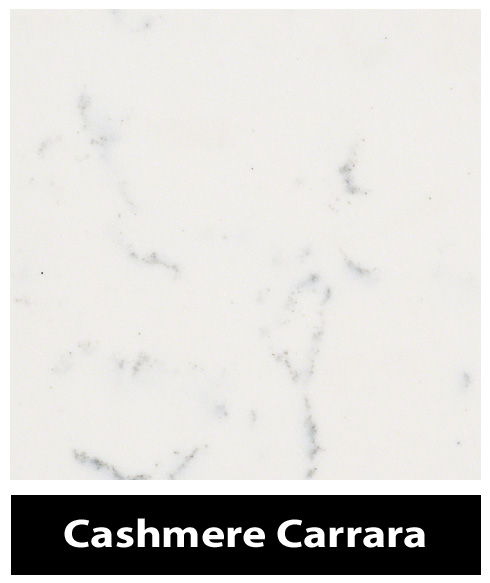 Ever Popular Grey
Grey has been hot in the contemporary design world since the modern look of concrete hit the scene. It's a color that serves as a nice backdrop to vibrant colors like red and orange but it is equally suited as the contrast color itself to other neutrals, like white or cream. However, the gray of today is warm and inviting and has become a mainstay as the color of choice for paint, cabinetry, textiles, and of course countertops!
MSI's newest "perfect grey" premium quartz introduction is Boletus. This nice taupe grey falls in the middle of the spectrum, not too light or dark, offering a wide range of opportunities in design. Boletus in inspired by a rich limestone look that gives a subdued elegance to any design project. With a touch of subtle veining, Boletus also offers a touch of complexity and variation to the surface. That bit of movement lends these quartz countertops a realistic natural stone look.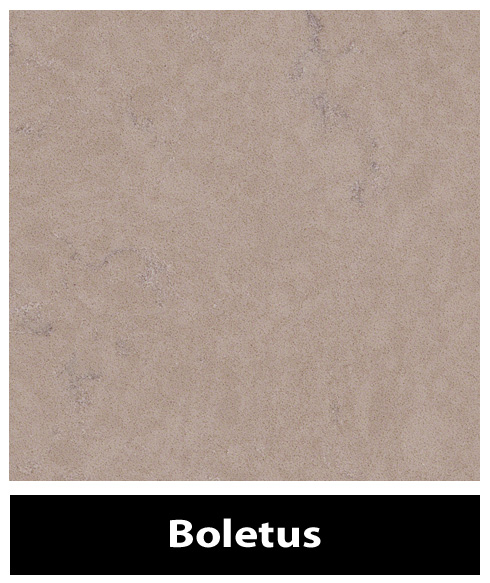 Brown Beauty
Trends in brown vary on the spectrum from the lightest beige to the darkest near-black. The browns on the darker end of the scale remain a popular neutral as they provide depth without being too intense, offering a warmth that cannot be found in the color black. In contrast with lighter colors, brown is very striking. Brown is also a neutral that is not very controversial. It is gentle on the eyes and bold without being overpowering, and can be toned down or played up easily - a highly desirable quality in a color for designers.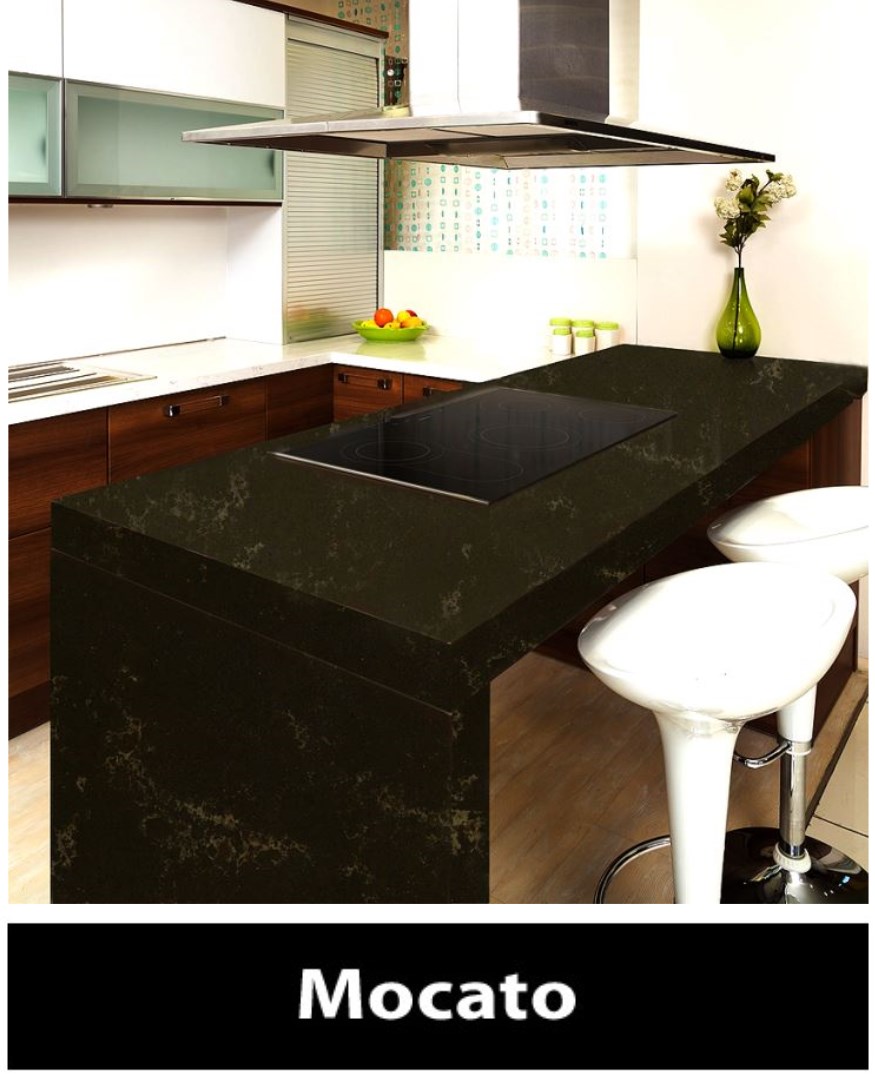 MSI's new brown premium quartz introduction is Mocato. It's a deep chocolate with soft veining that creates a sublte drama in any room. This color is a great option for a high-end, rich look, such as for a nicely lit wet bar or executive suite buffet. It is, however, an equally good option for the high traffic household, as this color will disguise life's messes until there is time to clean them! Quartz is a fantastically durable material, and this warm luxurious color adds to the practicality under the guise of sophistication.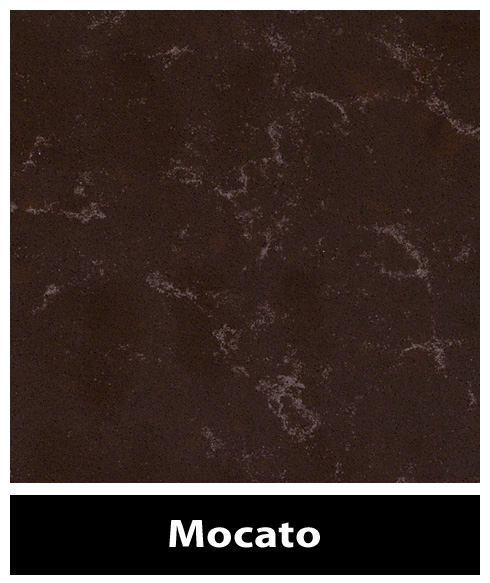 Fashions come and go, but there is one trend that has lasted for decades - and that is the use of neutrals to highlight, contrast, and complement spaces. MSI's four hottest neutrals are on point with this trend, offering even more options to the growing number of consumers who are demanding the durability of quartz countertops.
Q Premium Natural Quartz from MSI is currently available in 27 modern colors from sleek and solid contemporary colors to granular patterns that are strikingly similar to granite and marble.