Does Quartzite Need To Be Sealed? 
January 09, 2017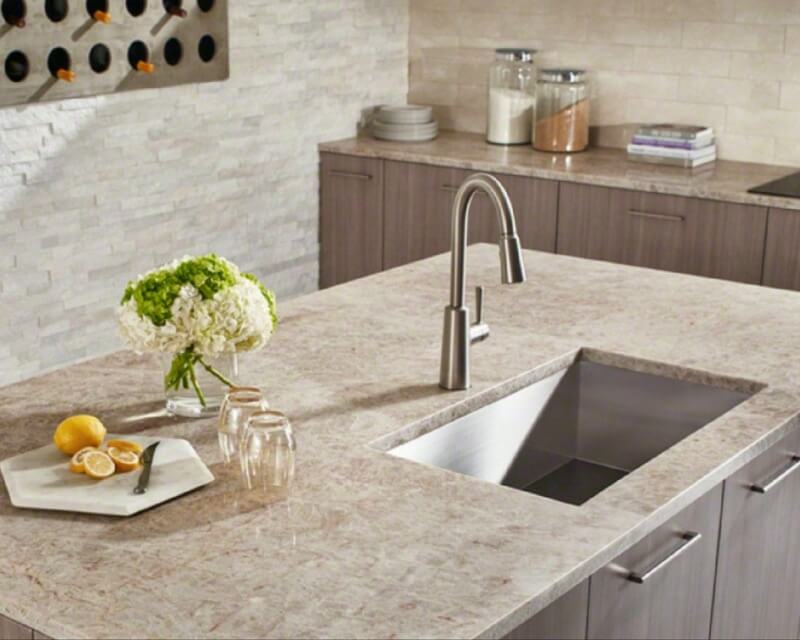 Quartzite is a bit of a mystery to some homeowners, simply because it includes the word quartz. No, quartzite isn't synonymous with man-made quartz; in fact, quartzite is a beautiful natural stone that resembles marble, but offers minimal maintenance.
Believe it or not, the durability of a quartzite countertop is more like that of granite! We know you likely have questions about the features and benefits of this naturally mined stone surface, and we are here to answer them so you can choose quartzite with confidence!
What Is Quartzite?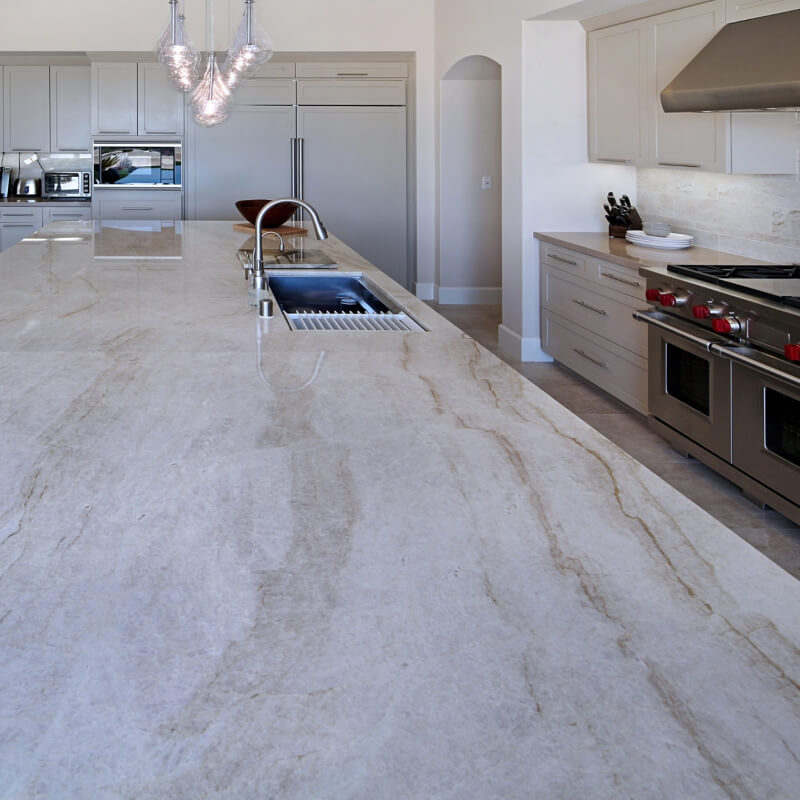 Featured: Taj Mahal Quartzite
Quartzite is the result of sandstone that has been compressed underground for years. Its elegant beauty is created by the Earth's heat, pressure, and energy, and the end result is one of the hardest mined natural stones available on the market. It features a crystalized look and sparkling pattern like that found in Taj Mahal Quartzite, a soft white stone with wispy gold veins.
What Are the Key Features?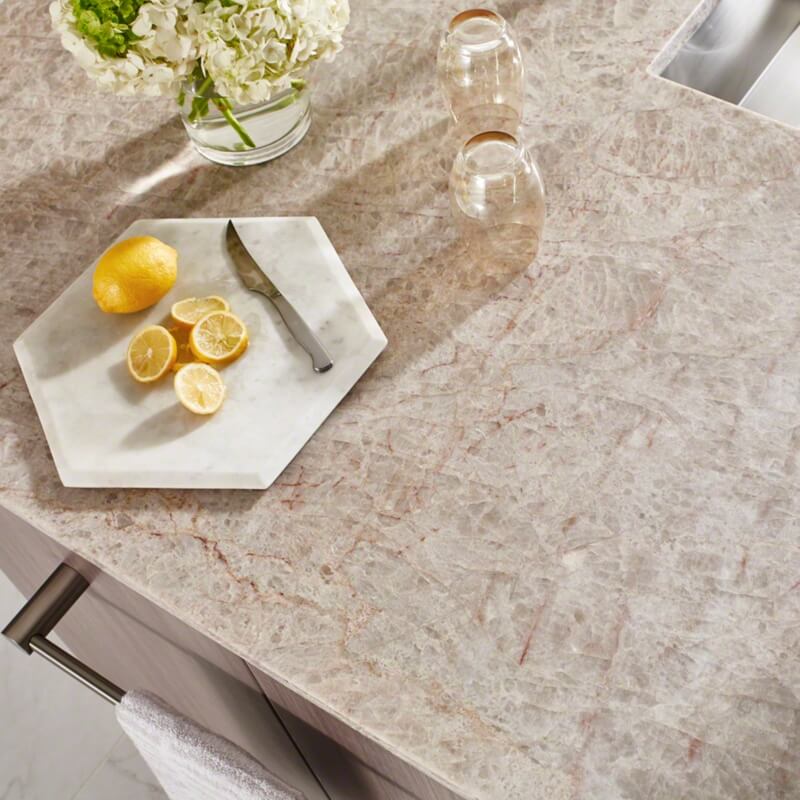 Featured: Ice Flakes Quartzite
Quartzite gives you the high-end look of marble countertops, but offers the durability of granite. Since it's a natural stone, each quartzite slab will have unique colors and veining. If you love neutrals, then this stunning surface is an excellent choice.
Many quartzite colors are white or gray, but if the rock has iron oxides or other impurities, then it's possible to purchase stone with pinks, reds, blues, yellows, or even greens. Similar to other natural stone products, these slabs and tiles can be used for countertops, flooring, showers, and fireplaces.
Does It Need to Be Sealed?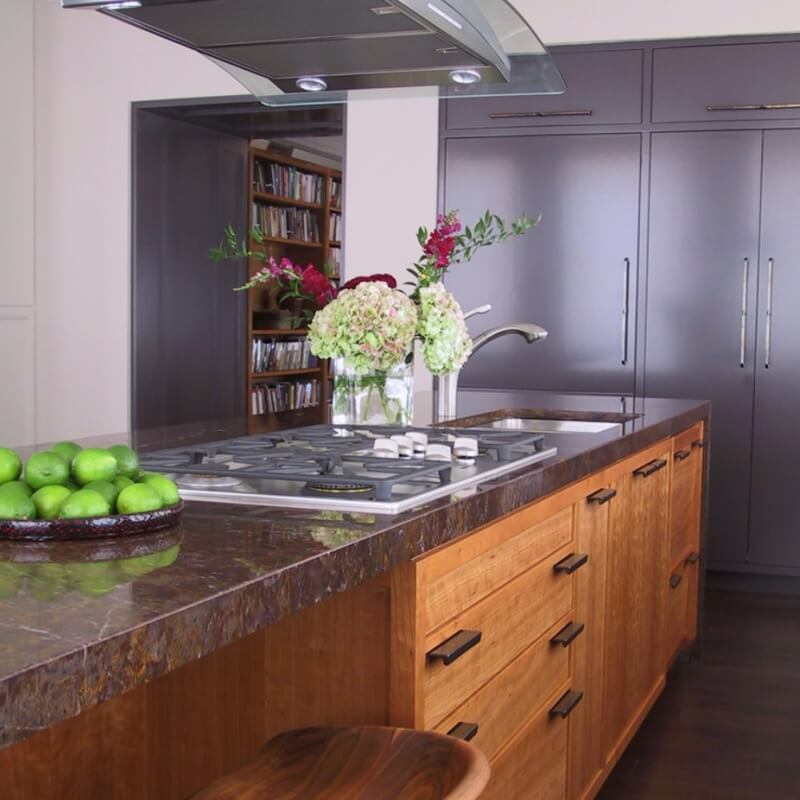 Featured: Sonora Gray Quartzite
The answer to this question is yes. While the hardness of the stone protects it from etching or scratching, it is still susceptible to staining. However, with a yearly sealing, your countertop should stay in tip-top shape.
What Other Maintenance Is Required?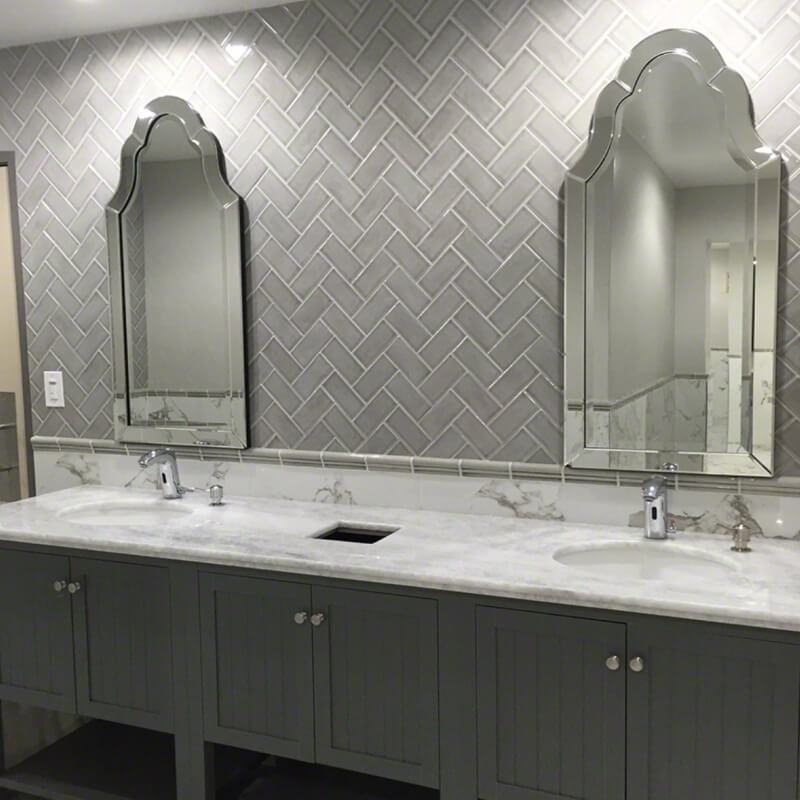 Featured: Crystal Ice Quartzite
Besides a solid sealing once a year, maintenance for this natural beauty is simple. To keep it clean, use a damp cloth with a mild soap or cleaner made for natural stone. Even though quartzite does not scratch easily, to keep it looking brand new, it's still a good idea to avoid any abrasive tools or cleaning products.
How Much Does It Cost?
Selecting any natural stone should be looked at as an investment. It's a higher-end product with a price to reflect it. However, quartzite offers unequaled beauty and durability for years to come. Remember to have your extremely hard quartzite countertop cut by a skilled craftsman. The more cuts and details you have, the more expensive the overall cost will be. Also, if your heart is set on white, note that white quartzite is more expensive than other colored options. The reason for this is because it's rarer and more difficult to cut, having fewer impurities.
Where to See Quartzite Options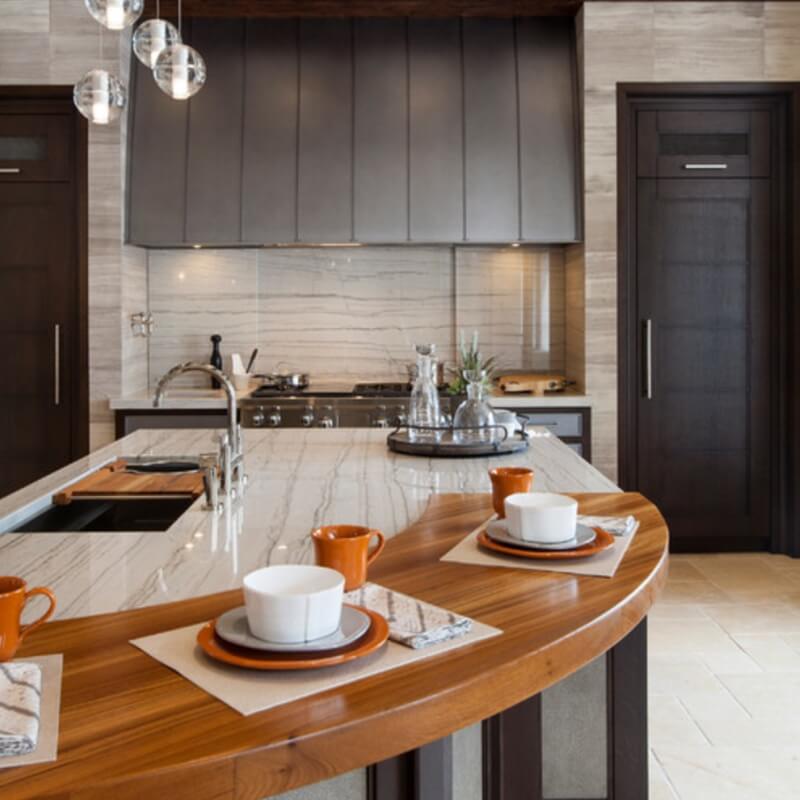 Featured: White Macaubas Quartzite
If you're interested in selecting quartzite for your next kitchen or bathroom project, visit your local MSI showroom to check out the available options in person.
Want to take a small step right now? Use MSI's Virtual Kitchen Designer tool to test out different quartzite colors online, and see how they would work with new or existing cabinets, floors, and backsplashes.
LEARN MORE ABOUT QUARTZITE COUNTERTOPS
The Dazzling Durability Of Quartzite Surfaces
Quartz Vs. Quartzite - The Real Difference