Backsplashes – A Quick & Affordable Upgrade
May 05, 2014
With a limitless budget, anyone can have an amazing kitchen or bathroom. However, though many of us may have limitless imaginations, these are usually tempered by more realistic considerations – like the scale, time, and cost of a home improvement project. A backsplash upgrade is a great solution! You can change the look of your kitchen or bathroom dramatically without a hefty investment in time or money. Here are a few ways to get the most from a backsplash tile upgrade: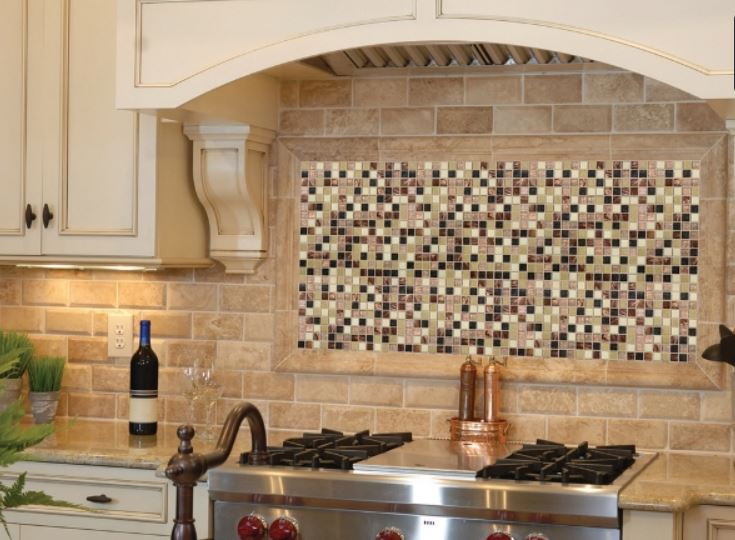 Change one thing; change the feel of it all. Backsplash tiles are a small upgrade that pack a big punch. Adding wall tile to a bare wall or swapping out old tile for new will go a long way. More than likely, the change to the backsplash will deceive the eye, and visitors will think you had your whole room done. Countertops, flooring, and cabinetry will all take on a new look and feel with a simple change to the backsplash tile.
Make it quick. In just a few days, you can easily upgrade backsplash tile. Unlike the lengthy process of a complete remodel, which displaces the family while it is underway, a backsplash project is quick and easy, and life can continue as usual during the upgrade. A do-it-yourself backsplash project may take just a weekend or even less time when installed by a professional.
Do more with a little. If a complete backsplash do-over isn't in your budget, remember that you can do a lot with a little. You don't have to alter an entire wall or even tile behind appliances. Instead, consider leaving your existing, basic tile in place and simply add eye-catching tiles to create a focal area, such as around a cooking area, which will change the overall look of the space. This is a dramatic but less costly option for giving your room an entirely new mood.
Create dimension. Backsplash tiles are great for creating illusions. Whether paired with other tiles of contrasting color, pattern, material (like granite or porcelain), size or orientation or paired with other tiles of the same design, backsplash tiles play with the depth of a room and add interest and variation to the wall. These are significant accomplishments for such a small material and will allow you to color a flat wall with your own personality.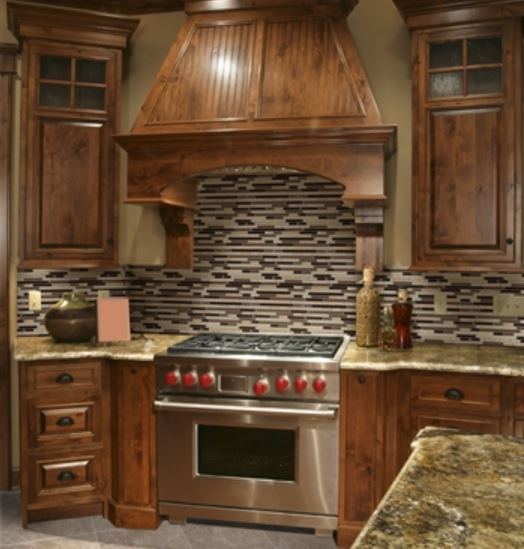 Trust the experts. If you are unsure about the best pairings or styles, keep in mind that backsplash tiles often come in pre-designed patterns and pairings. Tiles like glass metal blends, for example, combine materials in ways that designers know will work well together. Mosaics also take out some of the guesswork, as these also come in sheets that create unique patterns for you as well as matching thresholds and sills to bring it all together. If you worry that your existing countertops, flooring, or cabinets might clash with your new backsplash, try using the MSI Kitchen Visualizer to imagine hundreds of different pairings, including those with the most popular glass and porcelain tile options. You can print out your ideas to show a decorator or friend, too.
Invest… and save even more. Backsplash tile is a relatively inexpensive material when compared to more costly investments like countertops or floors. Nonetheless, you can stretch your investment even more by mixing and matching your tiles. A few very expensive tiles selected for a focal point in the room can also be mixed with less costly tiles to cover a larger area. In fact, the more expensive tiles will likely elevate the other tiles, making them appear more lavish. So indulge – and see your investment spread to lift the other materials in the room.
Spring is a great season for starting from scratch, but a complete overhaul of your kitchen or bath may not be possible for your living space, time or budget. Consider a big upgrade then, with a small material. MSI is the leading importer and supplier of wall tile in North America and offers a full line of wall tile for a quick and affordable upgrade.
READ MORE ABOUT MSI BACKSPLASH TILE
Backsplash Designs: 5 Vintage Looks In Contemporary Patterns
Backsplash Ideas For Granite Countertops
Backsplash Tile: Make Your Walls Come Alive With Specialty Shapes