Current Obsessions: Black And Gray Stacked Stone Installations
August 20, 2017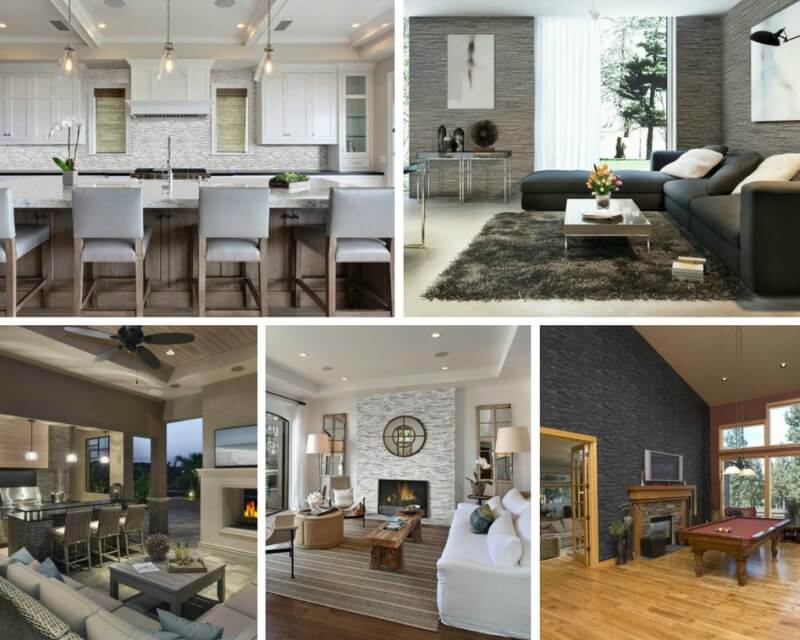 Many consider black and gray to be the most elegant of neutrals. Not only do they provide the perfect backdrop for any style of home décor, but they also never go out of fashion. And one of our favorite ways to feature these classic colors is with natural stone installations.
To demonstrate just how powerful this palette can be for your design dreams, we're highlighting some of our favorite stacked stone installations in black and gray.
Alaska Gray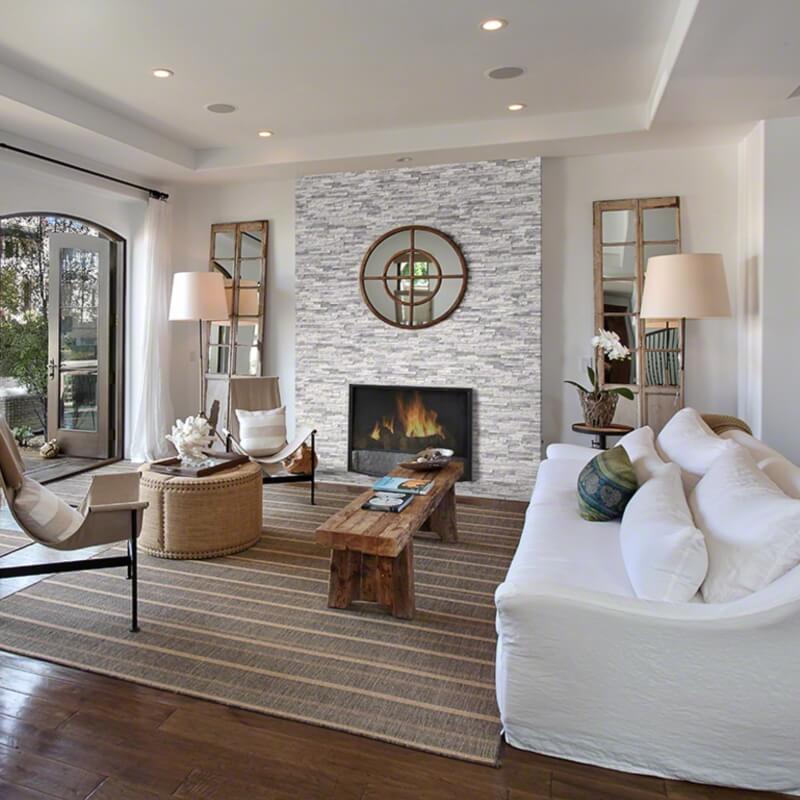 Featured: Alaska Gray Stacked Stone
Give your fireplace a face-lift by adding beautiful stacked stone, making it the focal point of your room! Alaska Gray Stacked Stone is a fine, split-face marble stone featuring various soft gray tones and the natural veining we've come to expect from classic marble. These ledger panels perfectly complement the airy feel and soft color palette of this living room.
Calacatta Cressa 3D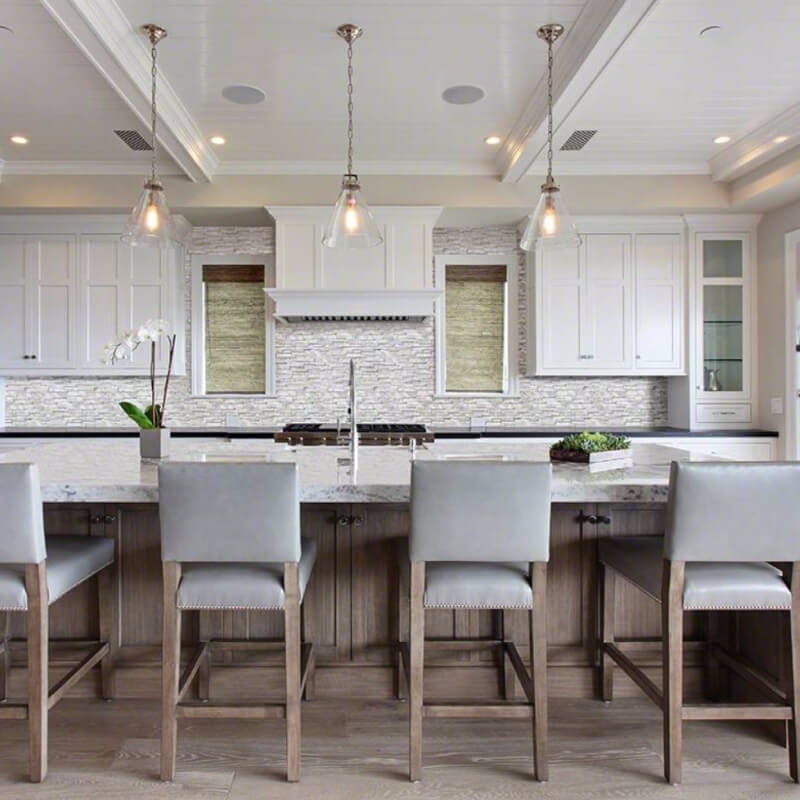 Featured: Calacatta Cressa 3D Stacked Stone
Your backsplash doesn't have to be flat and boring. Install a three-dimensional showstopper like Calacatta Cressa 3D Stacked Stone. This classic marble stone, with its soft gray veins and clean lines, works well in both modern and traditional designs. It blends in nicely with the white cabinetry, but still offers beautiful texture and pattern to the design.
Charcoal Pencil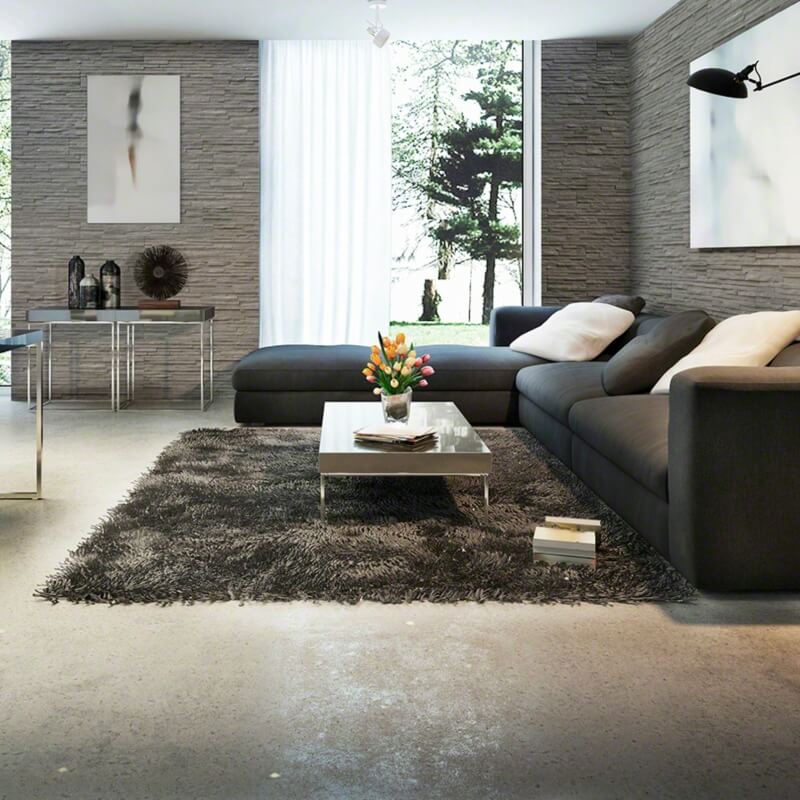 Featured: Charcoal Pencil Stacked Stone
Instead of putting up wallpaper, consider installing stacked stone on your walls! A thin stone like Charcoal Pencil Stacked Stone is excellent for a larger surface area because the sleek, split-face slate won't overwhelm your space. In this monochromatic design, the medium-tone gray hue serves as the perfect neutral backdrop for other light and dark gray tones to stand out.
Coal Canyon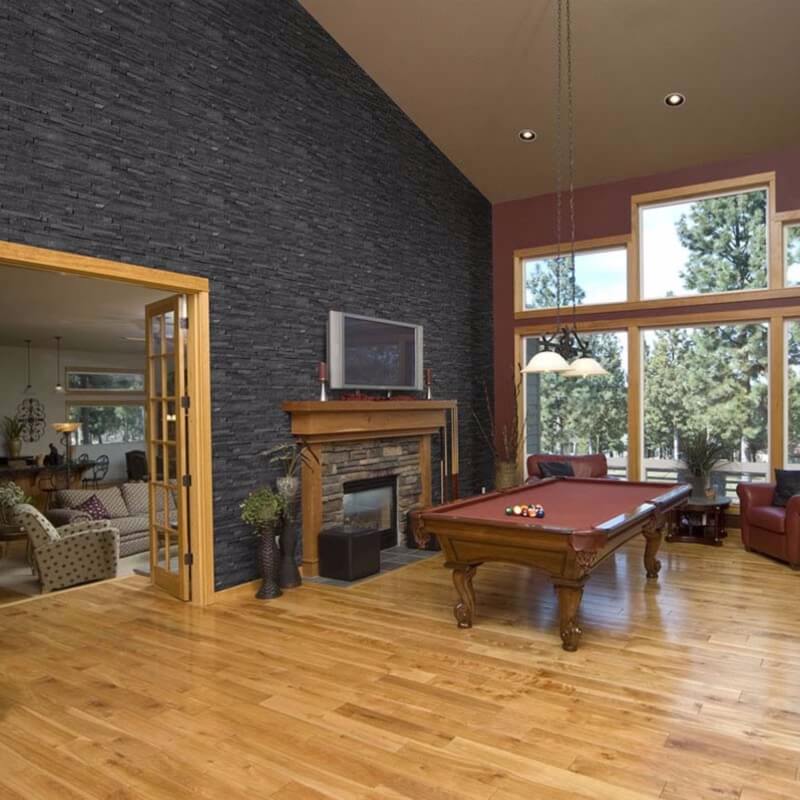 Featured: Coal Canyon Stacked Stone
Why only add stone to the fireplace when you can cover an entire wall? Coal Canyon Stacked Stone is a black, split-face quartzite that infuses a more contemporary look into this rustic design.
By installing it from floor to ceiling, the natural stone draws the eye up toward the tall A-frame ceiling. Plus, the high contrast in color with the oak floors emphasizes the warmth of the wood.
Glacial Black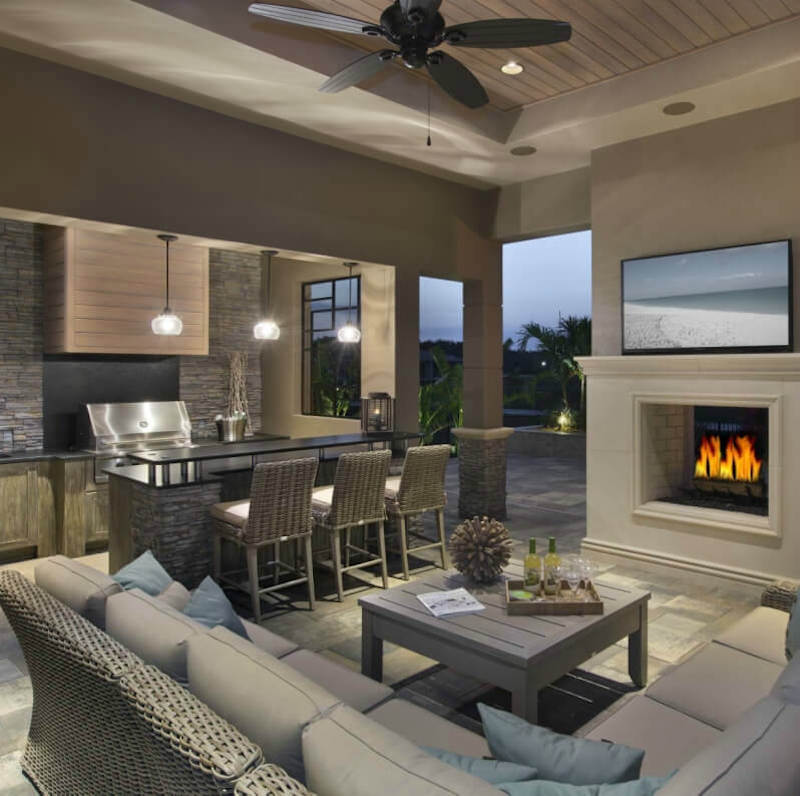 Get this look with MSI's Glacial Black Stacked Stone (Photo Credit: Houzz)
Featuring stacked stone in an outdoor entertaining area like a bar or kitchen is a popular way to customize your space. Glacial Black is a split-face marble that will go with just about any design style. The deep charcoal tones and soft white veins add depth of color to this stone.
In interior design, you can never go wrong with black, and there are also many perks of decorating with gray. But if these tones are not to your liking, don't fret. MSI offers more than 40 colors and types of stacked veneer panels to help beautify the interior or exterior of your home. For more ideas, visit MSI's gallery and find your stacked stone match.