Choosing And Installing Wood Look Tile
November 18, 2016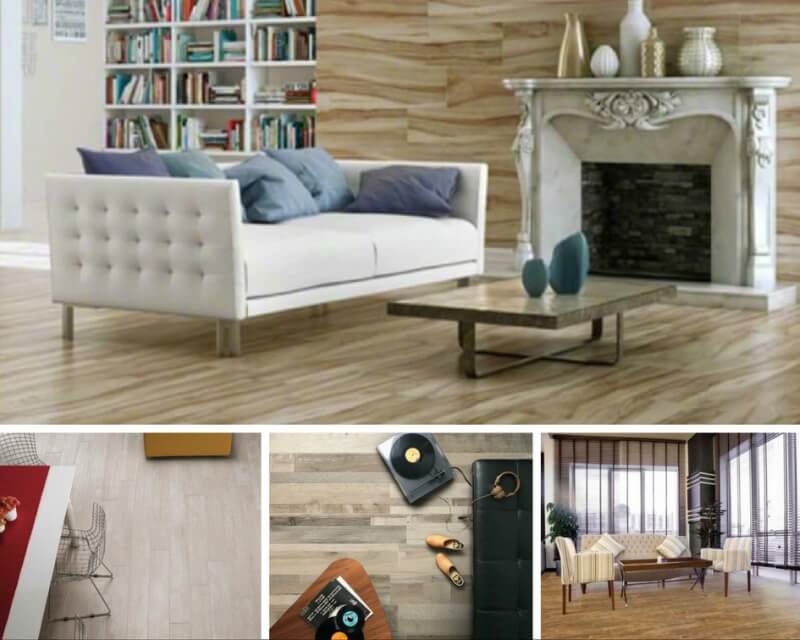 MSI's porcelain wood-look tile resembles natural wood, making it a great fit for kitchens, baths, mudrooms, and other spill-prone areas that are hard on real wood floors. But the devil is in the details, and if installed incorrectly, these gorgeous tiles with their precise inkjet designs might miss the mark of looking just like real hardwood flooring.
Nature abhors perfection, which is why no two snowflakes or flower blossoms are the same. That's certainly true for wood, whose grains are unique like thumbprints. So, the trick to installing wood-look tile is to lay it to so that the ink-grains mimic the randomness of nature.
Here's how:
Look for Color Variations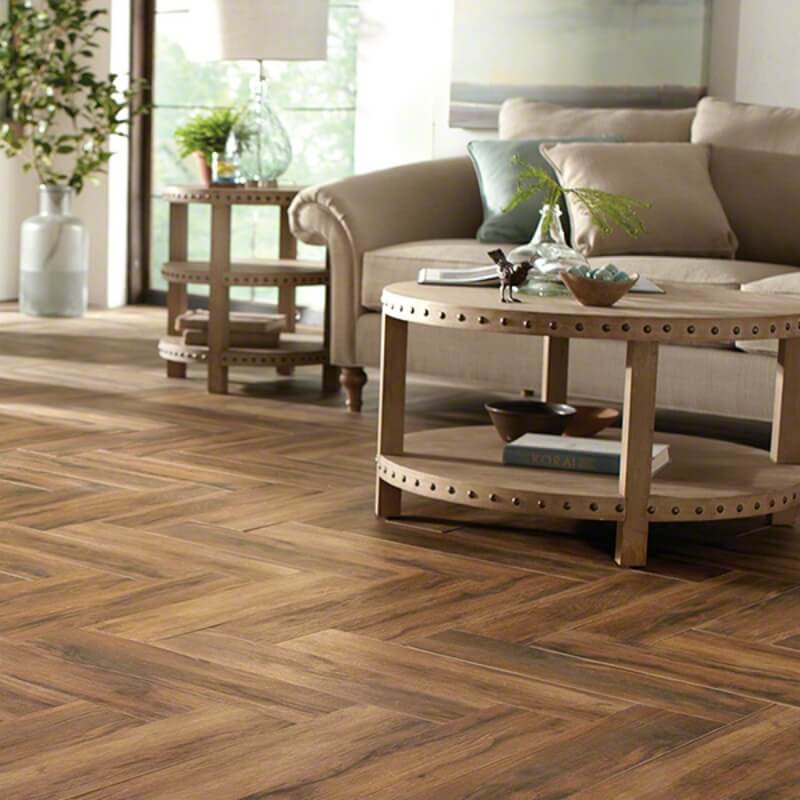 Featured: Cashew Botanica Porcelain
For a more natural look, select wood-look tile with a subtle wood texture and a pattern with variation. When installing, rotate the orientation of the tiles to disguise repeating patterns.
Select Rectified Tile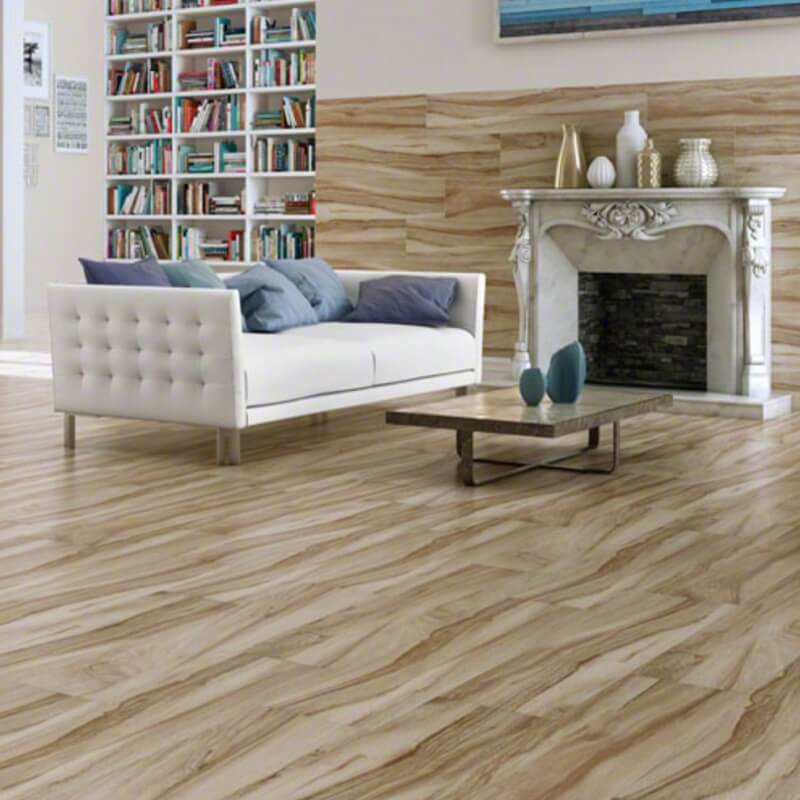 Featured: Amber Aspenwood Porcelain
Who knew you had two choices when selecting how you like the edges on your porcelain tile —rectified and non-rectified? Rectified edges are mechanically ground and shaped to make them essentially identical from tile to tile. If you want a seamless-looking tile floor with very thin grout lines, rectified tile is for you.
On the other hand, non-rectified edges have slight variations, making grout lines a little wider and producing a more primitive look, which is great if you're going for more of a classical style.
But when it comes to selecting wood-like tile, rectified edges will make your tile floor look like long planks of real hardwood.
Level Your Subflooring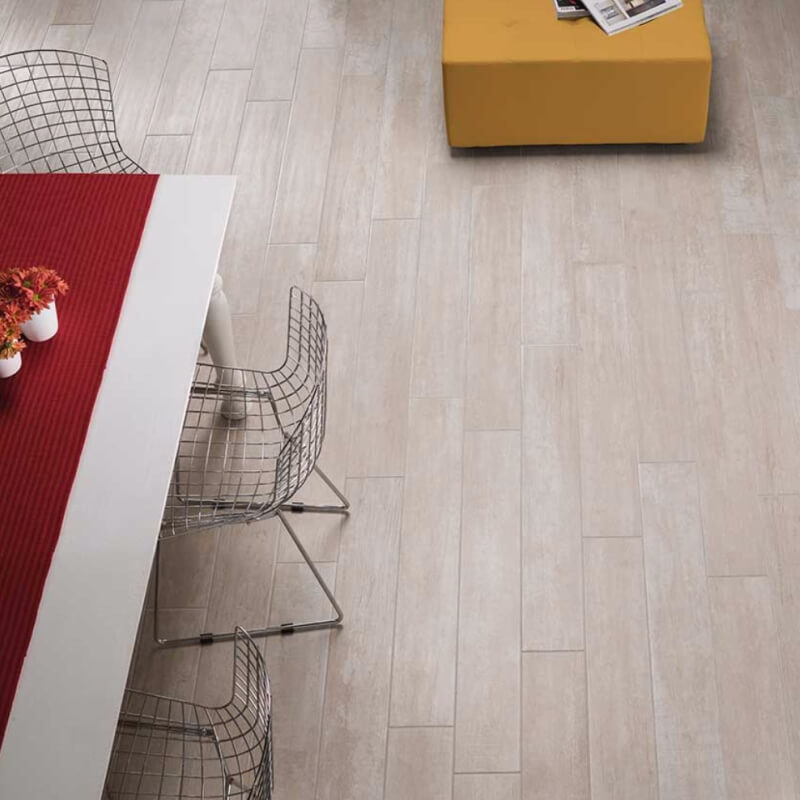 Featured: Birch Capella Porcelain
Tile floors should look flat, but sometimes larger tiles tend to "crown" or "bow," making the tile higher in the center than on the edges. That's unavoidable. But if your subflooring is not level, any bowing will be accentuated, making your tile floor look wavy.
To avoid this error, make sure your subflooring is smooth and level from the start. One way to even out subflooring is to spread a fast-setting substrate, which gives your tile installation a strong and flat foundation.
Take Care with Grouting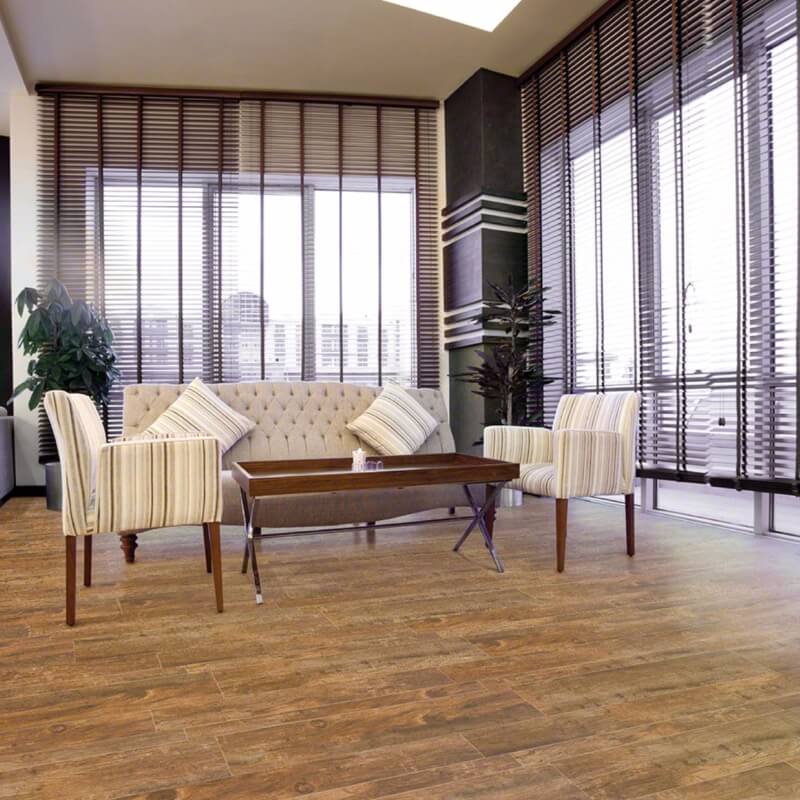 Featured: Natural Forest Porcelain
The same raised grains that make wood-look tiles closely resemble real hardwood also make grouting a challenge. Grout can cling to the grainy texture, making clean up tricky. That's why it's doubly important for you or your installer to clean up extra grout quickly, or to apply a sealer or a coat of grout release before installation.
Here's another tip. When choosing a grout color, select one that matches the darkest color in your tile. This fools the eye into seeing grout lines as shadows around wood planks.
Set in a Random Pattern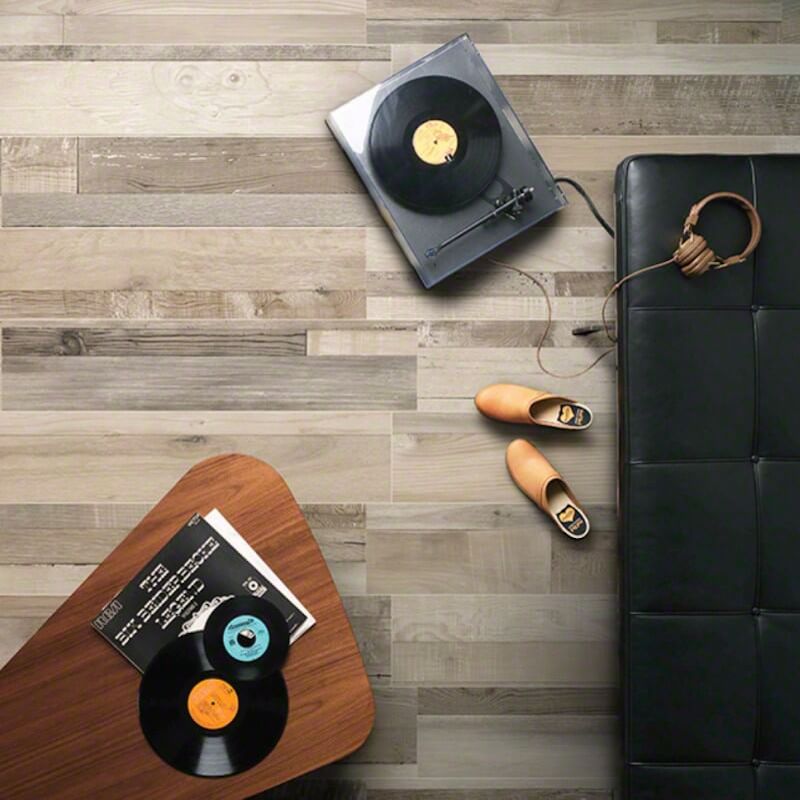 Featured: Sage Sierra Porcelain
A random rather than brick pattern makes your tile floor look more like real hardwood. If you've chosen shorter wood-look tiles, consider laying them in a herringbone pattern, which will give the room an old-world feel.
READ MORE ABOUT WOOD LOOK TILE:
Lived-In Wood Look Tile Flooring
Fall Trends Favor Wood Look Tile
How to Nail the Wood Tile Look In the Bathroom
6 Unbelievably Realistic Wood-Look Tile Installs