Should You Align Backsplash Wall Tile Vertical Or Horizontal?
November 06, 2018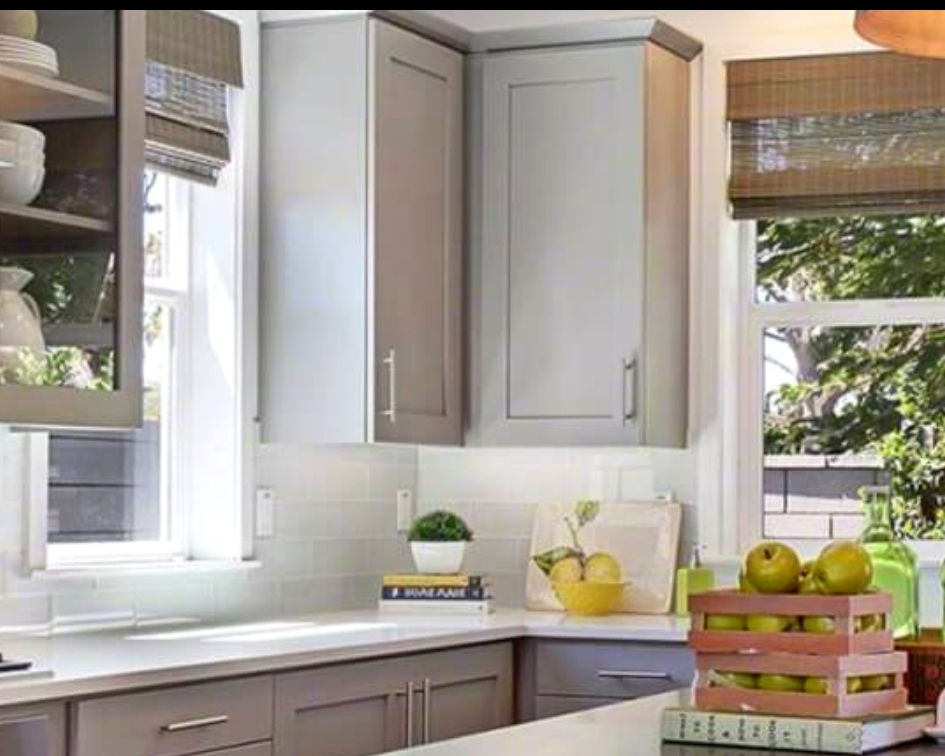 You have many options for your kitchen or bathroom backsplash. Colors, patterns, and types of material are important — but if you're using wall tile, you can also choose a vertical or horizontal installation. It's traditionally installed horizontally, but "breaking the rules" by going vertical can produce amazing, unique results.
So, how do you choose? Many decorators consider horizontally-oriented tiles, such as subway tiles, more visually appealing. However, this depends on many factors. The space where you're installing, the size of the tile, and the overall look you're trying to create should be considered.
• Here are a few tips for installing a kitchen backsplash and choosing which direction to align your tiles:
• Extra-long tile may look odd if it's laid in a vertical pattern within a short space. You must always consider the space and length of the tile.
• The tile direction can change the way we visualize a room — tile can make it appear taller or emphasize the room's width.
• When you choose intricate patterns, such as herringbone or chevron, you can make the best of both directions!
Check out these examples demonstrating the various ways you can use vertical or horizontal tile installation to your advantage.
Cinnamon Glass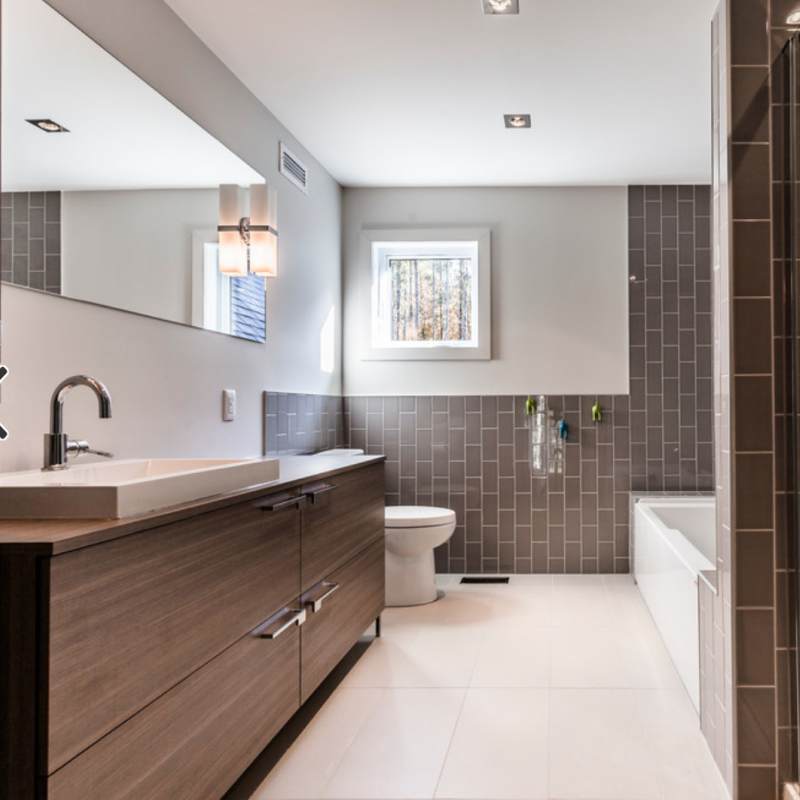 Create this look with MSI's Cinnamon Glass Subway Tile 3x6 (Photo Credit: Houzz)
Subway tile has been a popular choice in both commercial and residential installations for a very long time, and is still a favorite. Today's designers are taking this classic to a whole new level by using new materials, different sizes, and creative patterns. Cinnamon Glass subway tile is a great example of this, shown here flipped on its side for an unexpected effect. The contrasting grout color echoes the room's other linear features.
Harbor Gray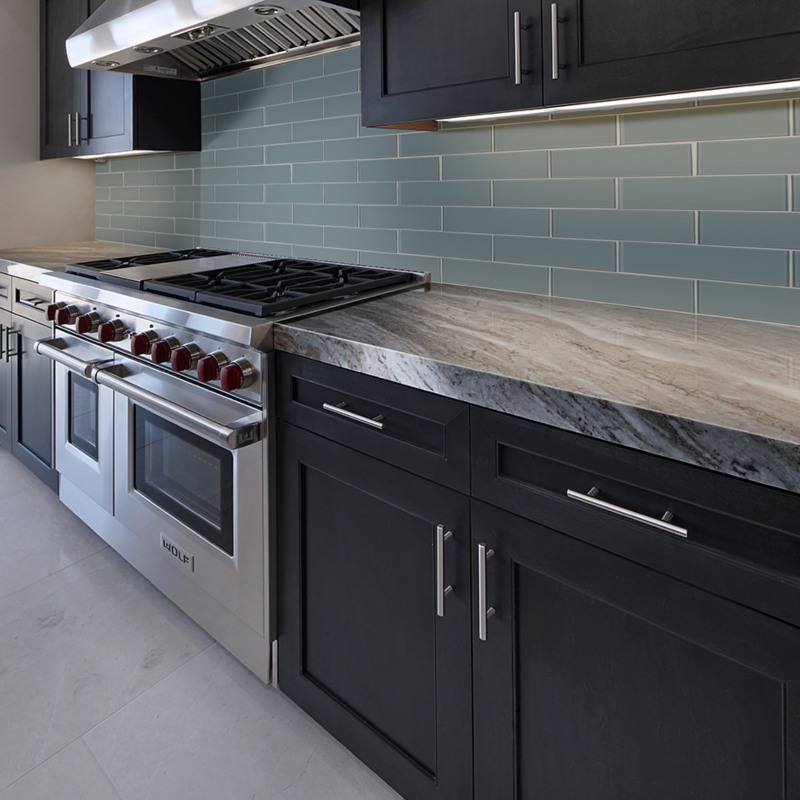 Featured: Harbor Gray 3x9x8MM Subway Tile
Harbor Gray subway tile offers up another new twist on the classic favorite by stretching it to 3" by 9". With elongated tiles such as this mid-tone gray glass version, a horizontal installation is usually a better choice. This is especially true with a long backsplash, a space that complements the tile pattern rather than distract from its beauty.
Ice Bevel Herringbone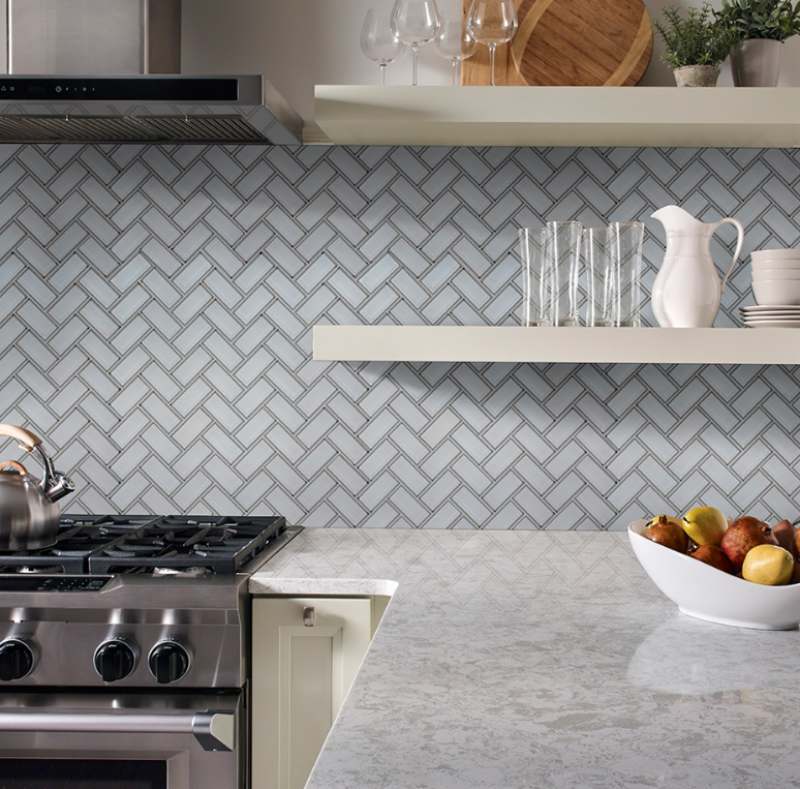 Featured: Ice Bevel Herringbone 8MM Glass Tile
While horizontal and vertical installations are popular, why restrict yourself? Ice Bevel Herringbone tiles are laid diagonally in an intricate pattern. Better still, they are pre-assembled on a mesh backing so a perfectly spaced installation of these glossy white tiles is a breeze.
Metallic Gray Subway

Featured: Metallic Gray Subway Tile 3x6
There's a reason that classic subway tiles remain so popular — they just work. Elegant, refined minimalism is hot right now, and Metallic Gray Subway offers a subtle update with a silvery sheen and glossy, easy-care glass. In large installations, it's often easier and more flattering to install subway tile in a simple horizontal brick pattern.
Dove Gray Subway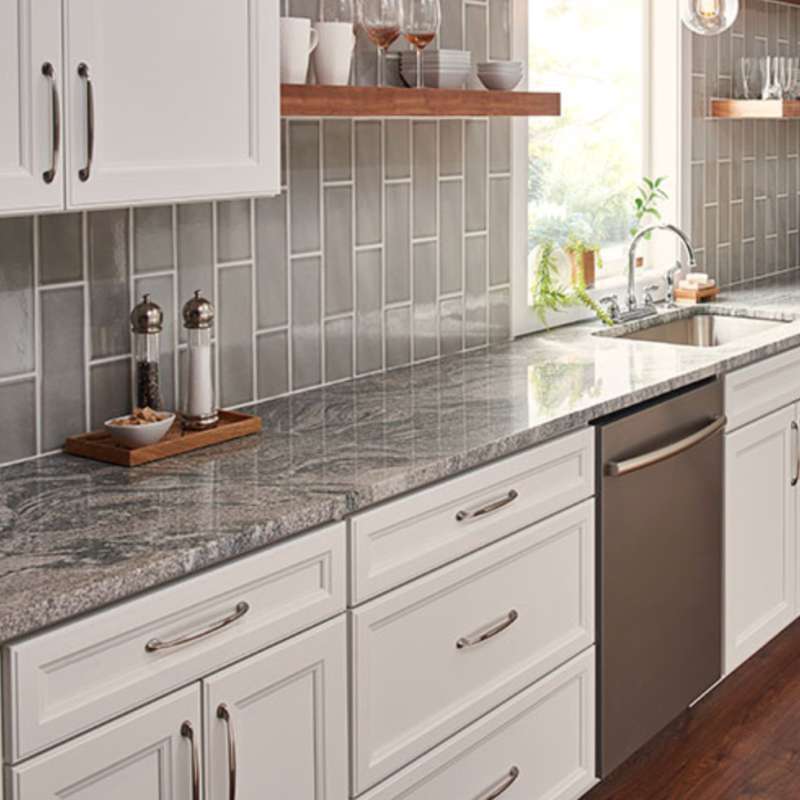 Featured: Dove Gray Subway Tile 3x6
A kitchen backsplash installed beneath a row of cabinetry in one long, narrow area call for complementary horizontal installations of tile, but when your backsplash extends vertically like the one shown here, flipping your subway tile vertically offers a fresh, new aesthetic. Dove Gray is a soothing neutral shade with an artisan, crackled glaze for added character.
As you can see, there are no real "rules" when it comes to how your tiles should be aligned. Let your creativity guide you, but also keep in mind the effect you wish to achieve. After all, backsplash and wall tiles do more than just dress up a space, they can also add an illusion of depth, height, or width depending on their shape and angle. Visit MSI's web gallery for even more gorgeous examples of creative tile installations.
READ MORE ABOUT MSI BACKSPLASH TILE
Pairing Granite Countertops With The Perfect Backsplash
Specialty Shape Backsplash Tiles Make A Modern Statement
Standard Vs. Full Kitchen Backsplash: Which Is Right For You?
Striking New Marza Backsplash Tile Collection Offers One-Of-A-Kind Looks