Choose Your Mood With Natural Stone
August 05, 2013
We know color can make all the difference to one's mood. This explains why we wear a somber gray when we are sad or mourning; why we wear yellow or other bright colors when we are cheerful; why we wear black when we want to feel mysterious or chic. Red makes us feel powerful. Pink makes us feel feminine. When it comes to home design, the color of the walls has a similar impact. This is why doctors' offices are usually white to imply a sterile atmosphere, or why bedrooms are sometimes painted blue, grey or purple to encourage sleep. The choices you make for home design, therefore, are essential to creating the overall aesthetic disposition of your home. M S International, with hundreds of granite and marble color selections in stock, can help you to create the mood of your choice.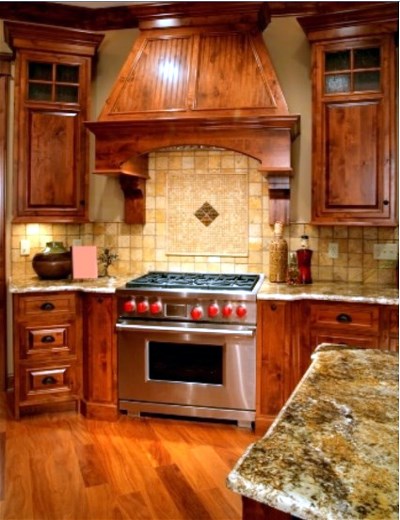 A few moods in home design you might choose to create include fun, comfortable, clean, and sophisticated. Natural stones have personalities of their own, as each kind of stone and each slab is unique, so they lend themselves easily to creating a mood. Granite is a great selection for creating a fun design scheme, in application on floors, walls, or countertops. Variant sparkles and playful patterns give a sense of movement. Granite colors range from unique, eye-catching selections like Verde Butterfly and Bordeaux to more subtle selections that are just as interesting to the eye like Black Pearl granite and Black Galaxy.
For a comfortable design scheme, beige, brown, cream and gold are colors that lend themselves to a relaxed mood that can be played up or down easily with accompanying décor. Neutral tones are easy to enhance with contrasting accessories, like bright red countertop appliances, or to downplay with décor in the same color palette or crisp white. Colonial Cream granite or Imperial Gold granite are elegant colors that will achieve a comforting design.
A clean design is easy to accomplish with marble. A pure white marble with subtle veins gives the unblemished appearance required to create this mood. It is the color of a fresh start and is excellent from beautiful entryway flooring to spotless kitchen countertops. Carrara White marble is a popular selection for a variety of home applications – with its low variation against a bright white backdrop, it is a luxurious choice in honed, polished or tumbled and ideal for a clean design.
Sophistication is inherent to all natural stones, as they elevate ordinary rooms to extraordinary with timeless appeal. Sophistication is not limited to one color; however, we often associate the sophisticated with the colors black or gold. An unrelieved black like Radiant Black marble is a leading selection for creating this mood, as the high polish becomes the star of the show and looks high end without trying. Coupled with sleek stainless steel appliances or dark wood cabinetry, the mood immediately shifts to the desired temperament. Likewise, a granite like Golden Sparkle or Golden Taupe creates a rich color palette that will accommodate an elegant, sophisticated design.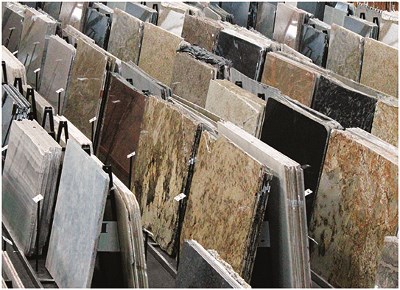 Selecting the right stone for your home is dependent on many factors, chief among them color, if you wish to create a specific mood for your indoor landscape. M S International is the leading supplier of granite and marble in North America with hundreds of slabs in stock in a variety of sizes, finishes, and colors – to help you choose your mood with natural stone!