Artificial Turf And Paver Design Ideas For Outdoor Living
April 03, 2023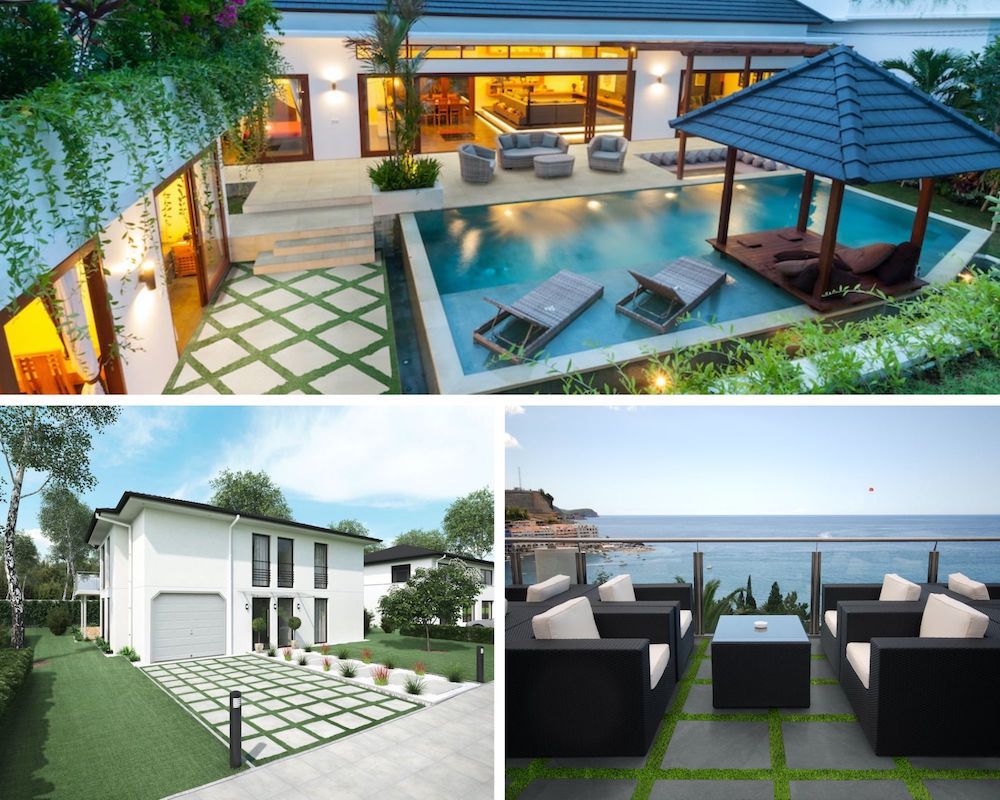 In recent years, the value of enjoying life both inside and outside the home has become increasingly important. Homeowners who want to make the most of their property have not only remodeled indoors but also turned their eyes to improving outdoor spaces with upgrades like pools, fire pits, landscaping, and pavers.
Beautiful, durable MSI pavers and realistic and resilient Evergrass™ Artificial Turf add low-maintenance luxury to any yard space. These elements can be used in various ways to create an outdoor oasis. So how can you employ our landscaping and hardscaping solutions to the best effect in your yard?
Walkways and Patios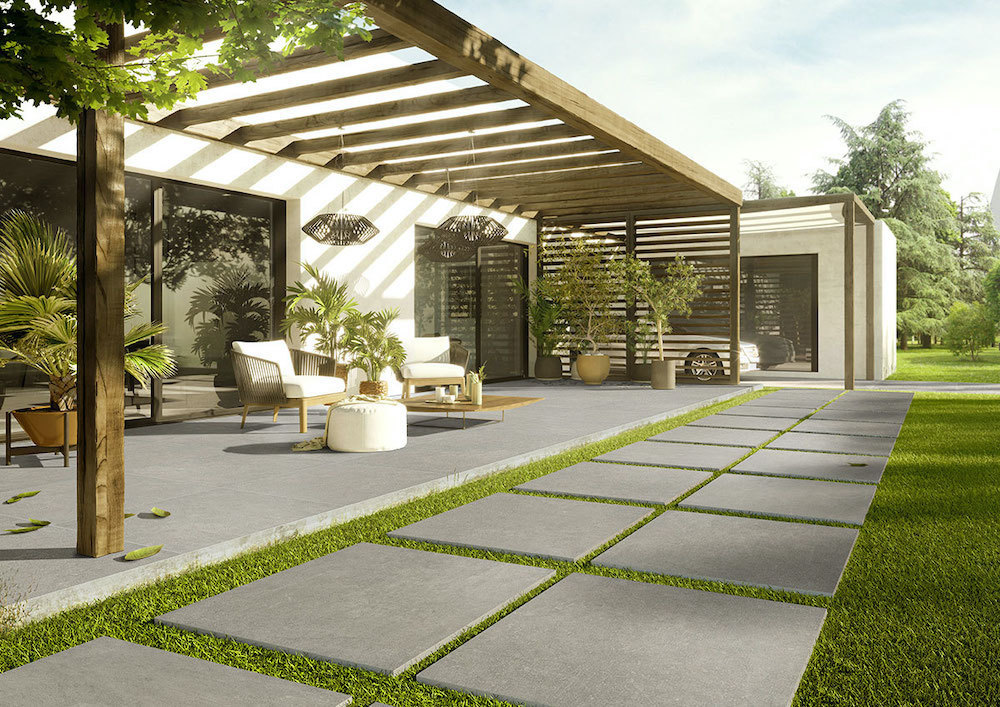 Concrete is certainly practical for patio spaces and walkways, but if you're looking for an upgrade, you can't go wrong with eye-catching Concerto Grigio pavers, featuring a subtle swirl of gray tones that takes your outdoor entertaining space to the next level.

Durable and stylish, these porcelain pavers add timeless sophistication to the areas where you lounge and socialize, with the easy care that modern homeowners prefer.
Pairing your pavers with grass is effortless and almost maintenance-free with Evergrass™ Artificial Turf. Maintaining a lush lawn requires a lot of work, from watering to mowing, weeding to seeding, and even pest control. Artificial grass, on the other hand, is remarkably realistic in both appearance and feel, and it will never require watering or suffer bare spots, seasonal die-offs, or pet damage.
Firepit Surrounds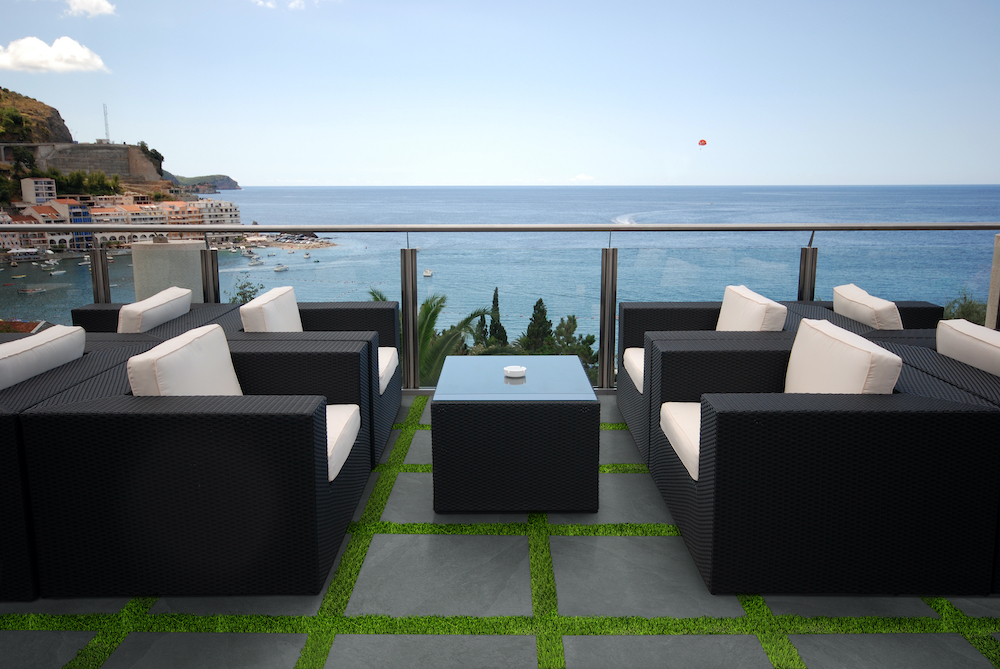 A glowing firepit is the place to be on chilly nights, especially when you implement chic styling with the look of Midnight Montage Arterra Pavers.
The slate-like appearance of these stunning pavers is just right for your firepit surround, providing a stable surface for lounge chairs and benches. The moody hue and matte appearance add subtle charm and a casual atmosphere to your favorite backyard gathering spot, especially when paired with our durable Evergrass™ Emerald Green Turf.
Poolside Landscaping
A pool and spa can create a tranquil sanctuary in your backyard. However, it's crucial to ensure that the hardscaping you select is not only aesthetically pleasing but also secure.
With products from our Arterra Porcelain Pavers, you'll enjoy breathtaking pool tile designs that feature the exceptional slip resistance of proprietary ZeroSlip™ technology, whether pavers are wet or dry.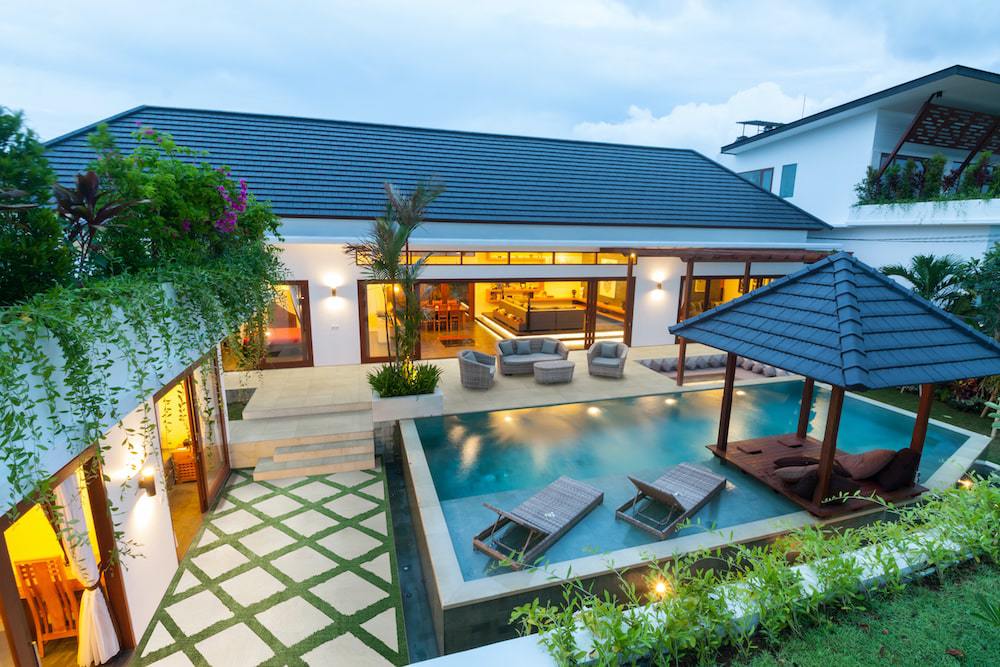 Versatile Soreno Taupe pavers offer the perfect balance of warm beige and cool gray neutrals to bridge the visual gap between the rich green of artificial turf and the pale blue waters of your pool.
Driveways

Step up the curb appeal on your home with pavers like icy white Beton Blanco, ideal for practical hardscaping areas like a driveway, where they stand out beautifully against emerald turf. The grass between each paver always remains perfectly green and lush. This enduring and resilient combination will enhance your home's curb appeal and impress your neighbors, rain or shine.
Design Your Own Outdoor Oasis
Ready to get started on your next outdoor living project? For help selecting the perfect combination of MSI products for your needs, chat with us, find an MSI-authorized dealer in your area, or visit an MSI showroom today.
LEARN MORE ABOUT PORCELAIN PAVERS
Natural Vs. Artificial Grass In Appearance, Maintenance, And Durability
Transforming Your Backyard: Combining Artificial Turf And Pavers For A Low-Maintenance Oasis
Hassle-Free Lawns: How MSI Evergrass™ Artificial Turf Reduces Maintenance
Everything You Need To Know About Artificial Turf