Natural Vs. Artificial Grass In Appearance, Maintenance, And Durability
April 13, 2023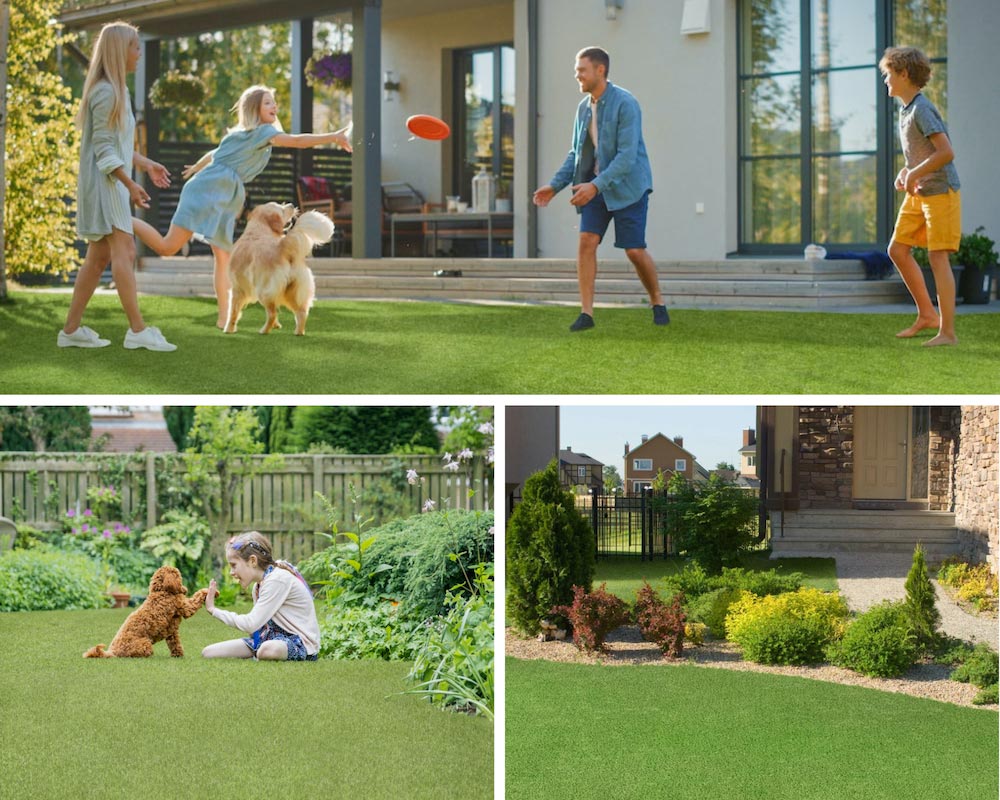 A green, healthy lawn is the goal of most homeowners. It enhances the curb appeal of their property and offers a beautiful space for children and pets to enjoy. But, while a natural, grass-covered expanse has its attractions, there are drawbacks to consider as well. That's why artificial grass is gaining popularity among homeowners over installing the real thing.
When most of us think of synthetic turf, we associate it with sports fields, putting greens, or playgrounds. And while those are excellent applications, today's artificial grass has evolved into an eco-friendly, long-lasting, and low-maintenance option that can be used not only for specific applications, but also as a substitute for entire lawns. So, could this be a good choice for you, too?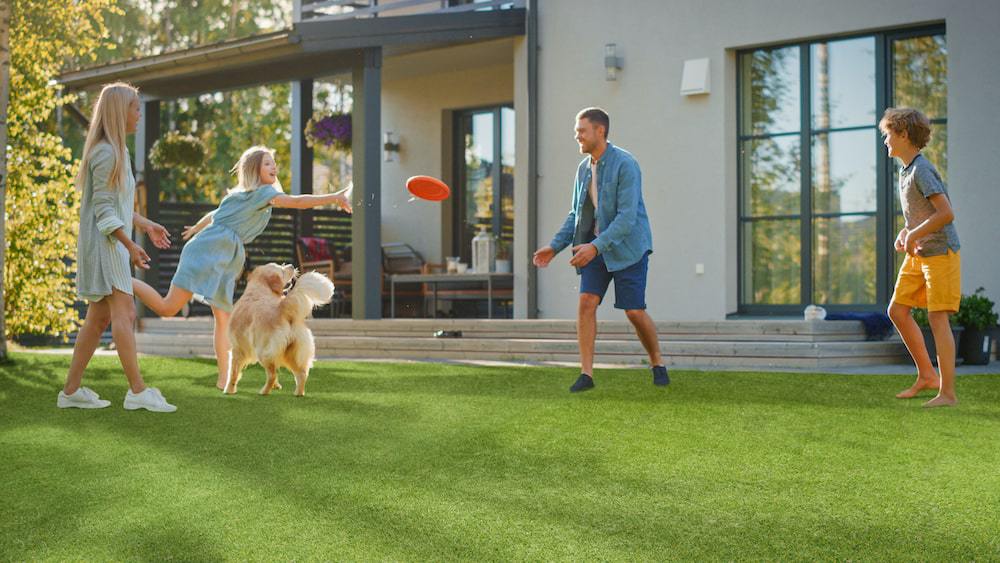 Viridian Turf
Whether you install this natural grass alternative over your entire property or in specific areas, such as a walkway with natural stone pavers, it has several benefits over the real thing and are well worth your consideration. The most obvious of these is the maintenance needs – no more lawn mowing. This also means no more gas-powered, carbon-emitting lawnmowers, although electric mowers have come a long way in recent years. Perhaps the most significant eco-friendly benefits are that artificial grass never needs watering and won't need chemical pesticides, herbicides, or fertilizer. This also makes it a healthier choice for spaces where children and pets play – and they won't track mud into your house.
Investing in a synthetic alternative to real grass is a worthwhile investment that can last many years. With this, you can enjoy a stunning and visually appealing lawn that never turns brown and requires no maintenance. At MSI, our new Evergrass™ artificial turf is backed by a lifetime residential warranty and a 10-year warranty for commercial use, ensuring that you have a beautiful, hassle-free lawn for years to come.
Need more information? Check out this short video:
So how can you decide which is the best choice for you?
Climate is one of the most important factors to consider. For example, if you live in an area that is hot, dry, and receives little rainfall, installing an alternative grass option might be the only way to have a lush-looking, green lawn. Conversely, if your area experiences extreme cold in the wintertime, artificial turf allows you to have that beautiful lawn year-round.
When it comes to landscaping, certain municipalities have limitations on the amount of water homeowners can use. This may include restrictions on watering lawns during certain days or times of the week or even prohibiting it during dry seasons. Fortunately, you never have to worry about these restrictions with a synthetic lawn since it never requires watering. This makes it an ideal solution for homeowners looking to maintain a beautiful lawn while complying with water usage regulations.
Many homeowners install artificial grass where their children and pets play, even if they have natural, real grass elsewhere. This has numerous benefits, including cushioning and enhanced durability so it won't wear out in high-traffic areas. In addition, your family won't be exposed to chemicals in the outdoor space where they spend most of their time.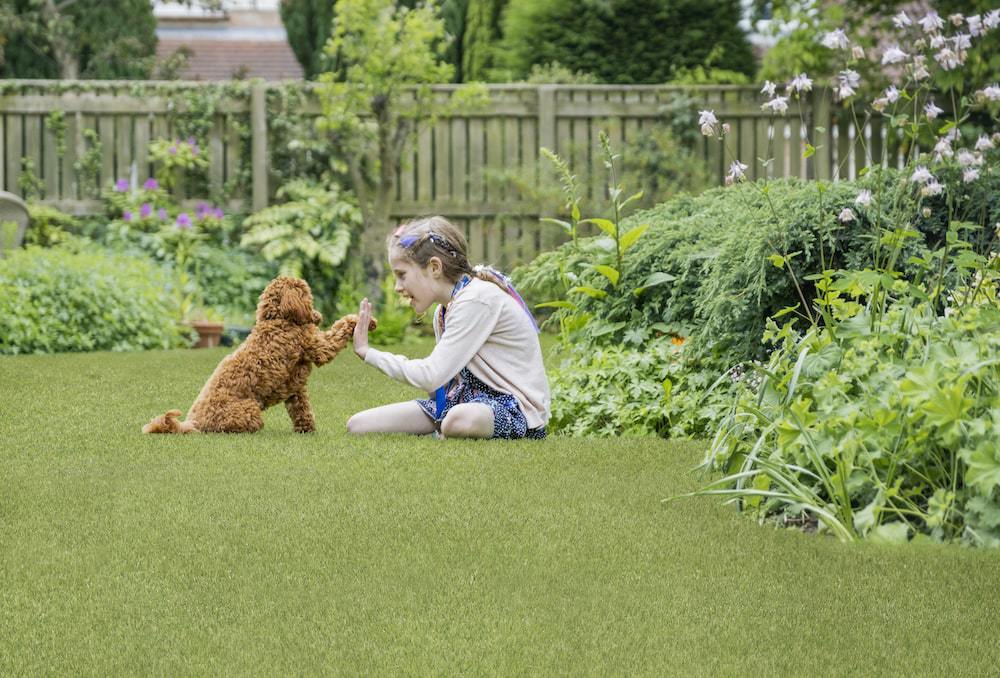 Emerald Green Turf
MSI currently offers four different Evergrass™ artificial grass options, so you can choose the one that best fits your needs. We also have the accessories needed for a professional, long-lasting installation, such as landscape sand and staples, inseam tape, and more. And all you'll need to keep it in perfect condition is a rake, broom, and hose for extra cleanup.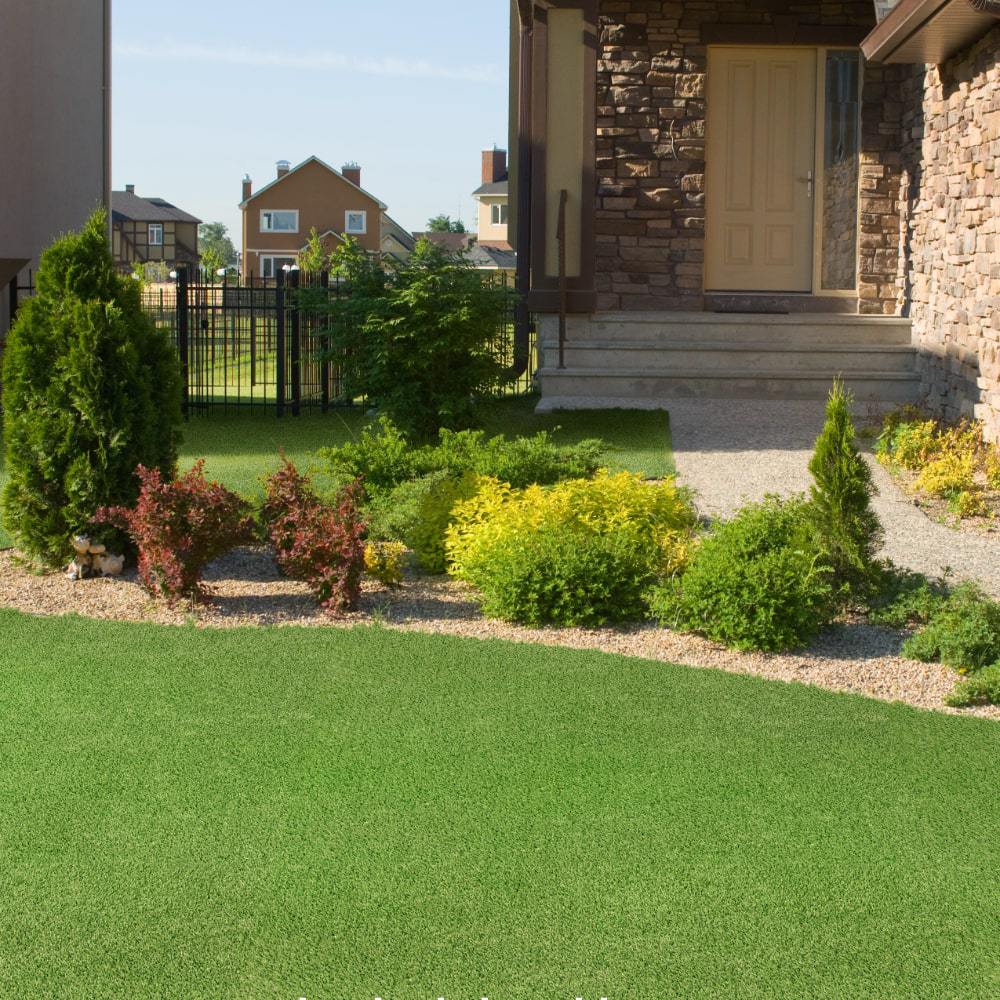 Emerald Green Turf 76
While there's no denying the beauty of nature, including natural grass lawns, there's also no denying that they require a lot of upkeep and don't always perform the way we would like. Even if you prefer a natural lawn, our Evergrass™ turf is an excellent choice for tricky areas like slopes, walkways with porcelain pavers, and adjacent to pool decks. It will always remain lush, green, and beautiful – and time-saving.
Ready to get started on planning your new grass landscaping project? We're here to help! Chat online with us now, visit an MSI showroom, or contact an MSI authorized dealer near you.