VIRTUALLY NO MAINTENANCE • MUD-FREE • NO WATER NEEDED
BIOLUXE™ WORRY-PROOF TECHNOLOGY
Dial up the curb appeal with Evergrass™ Artificial Turf. Always green and low-maintenance, Evergrass™ Artificial Turf is an ideal choice for busy families who want a lush, kid and pet friendly lawn without all the upkeep or harsh chemicals.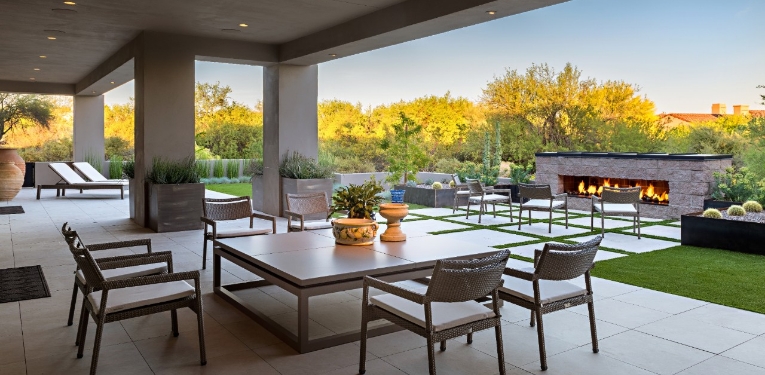 CREATE A BEAUTIFUL OUTDOOR LIVING SPACE
Design the perfect outdoor living space with Arterra® Porcelain Pavers and Evergrass™ Artificial Turf. Both durable, low maintenance and perfect for any size space, our pavers and turf can create a wide variety of patterns for patios, courtyards and gardens as well as driveways.