3 Things You Should Know About Granite Countertops
February 25, 2022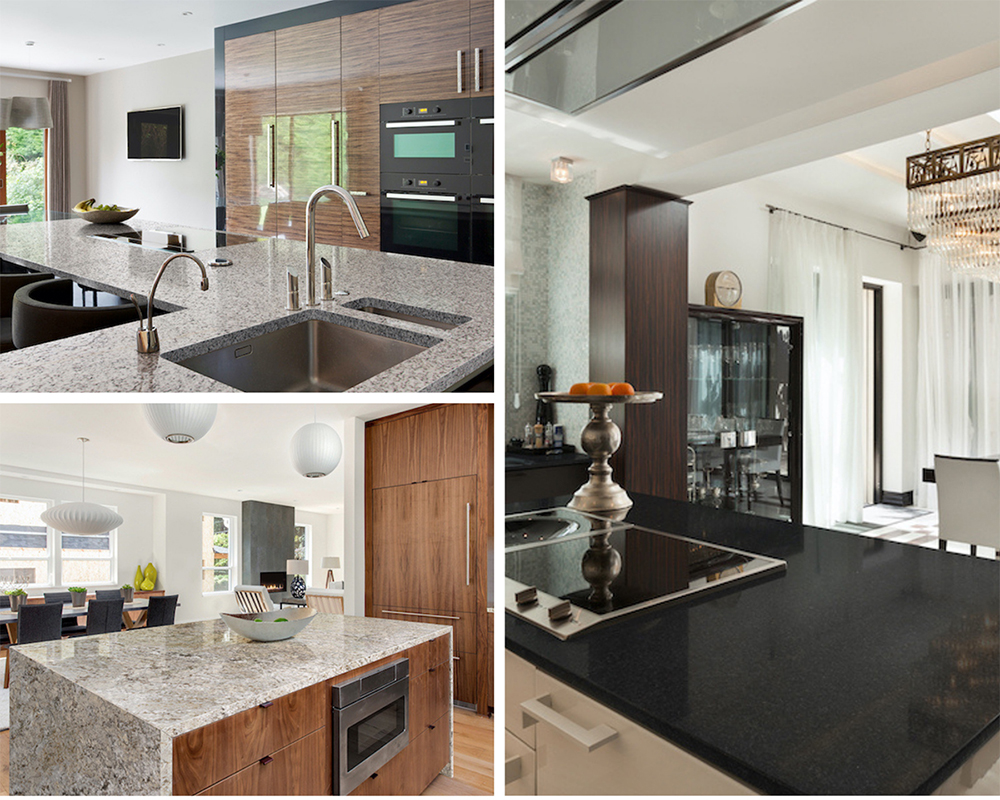 Granite countertops have long been the gold standard in upscale kitchen and bathroom remodeling projects. When you install one in your home, you know you're getting a durable surface that will last a long time — possibly decades into the future. But that's just one reason for granite's popularity. Homeowners also appreciate granite's beauty, the variety of colors, and the value it adds to a house.
When it comes time to choose granite countertops for kitchens or bathrooms, however, there are a few things you need to keep in mind to make sure you're selecting a top-quality product, and that it's the best one for your own home. After all, granite countertops are a big investment, although definitely one that will pay off big over time.
Read on to discover more about what makes granite countertops unique, along with some tips on how to pick one.

No two granite slabs are alike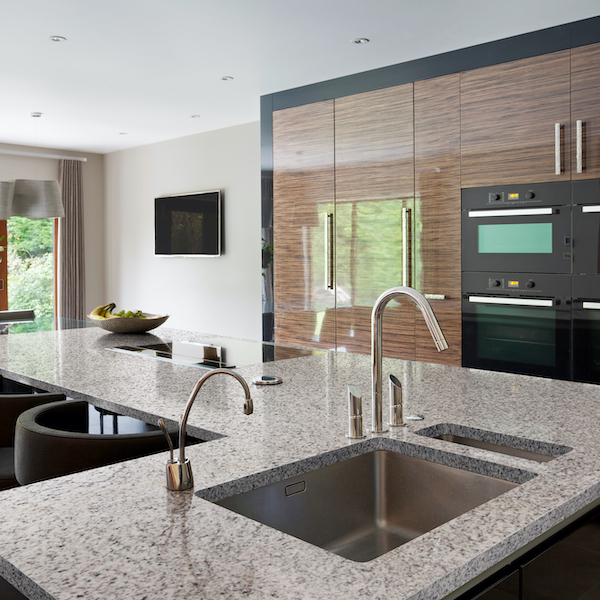 They are natural products, quarried from the earth and shipped to your granite slab yard, and the uniqueness of each slab's coloration, pattern, and movement is part of why people love them so much. This is one of the reasons, when comparing quartz vs. granite, natural granite often wins out — quartz countertops are manufactured, so there is little variability between different slabs. Also, keep in mind that granite slabs are not all the same quality. A lower grade of granite may have a lower price point, but that does not necessarily make it a good value. While it's virtually guaranteed that any slab you choose will be gorgeous after it is fabricated to fit in your kitchen, we recommend that you go to the slab yard to choose the exact piece. By doing so, you will get a much better idea of how the countertop will look once it's installed in your home than you would if you simply looked at samples in a showroom.

This is especially important when you will be using more than one granite slab in your project, such as an L-shaped countertop, a matching backsplash, or a waterfall edge. Even granite colors that appear uniform in color and variation, such as Bianco Imperial Granite, can have noticeable differences. For the best results, you should choose stone countertop slabs that were cut from the same block. Slabs that were cut at different times may have noticeably different granite colors or patterns. Choosing slabs that are cut sequentially also allows for specialty installation techniques such as book matching, in which two nearly identical slabs are matched together to create a mirror image.


Customization options are available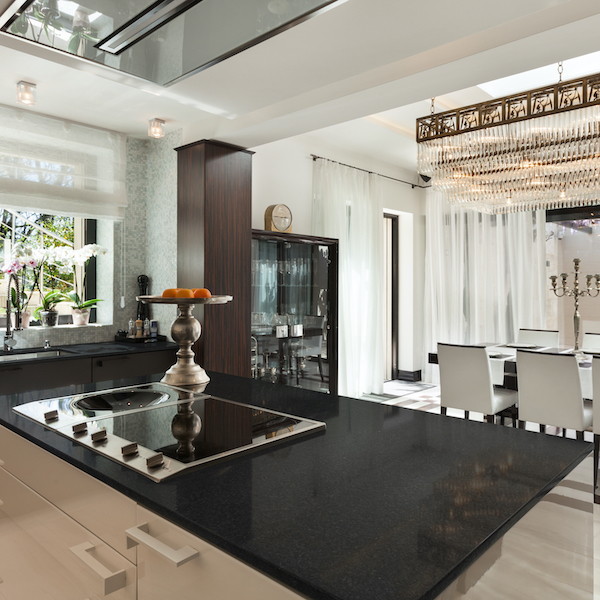 Every granite slab is unique, but there's still more you can do to make it your own. For example, you can opt for a honed, matte texture instead of the classic polished look. You can also choose from many edge profiles, basing this decision on your style of decor. For example, the rounded, beveled, half-bullnose, or straight countertop edges can be a great choice for contemporary, modern kitchens and bathrooms. If your style is more traditional, a fancy edge such as the ogee profile can complement your home's furnishings and architectural details.

The edge treatment you choose also depends upon the color and pattern of your granite countertops, as well as the thickness you choose. Some edge treatments look best on lighter-colored countertops, such as MSI's Makalu Bay Granite. Other edge profiles are an ideal match for deep, rich shades such as Black pearl. Also keep in mind that elaborately shaped edges are better-suited for granite colors with low movement and subtle variation, while boldly patterned granite slabs most benefit from simple edges that don't detract from the granite's dramatic beauty.


Professional installation is important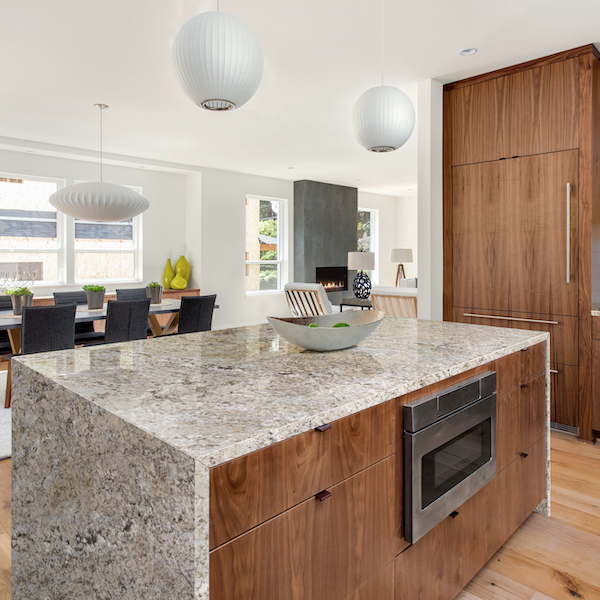 When it's time to install the granite countertop, make sure you choose an installer with experience and integrity. You've invested a lot of money into the granite slab, so don't try to save money on granite installation by just choosing the one with the lowest rates. A lot of things can go wrong with granite countertop installation, such as the way edges are matched up. A skilled installer knows how to minimize the look of the seam between two pieces. Also, because granite is extremely heavy, your home improvement project may involve additional support for cabinetry to handle the weight. An experienced installer will know that and make sure it's done properly. If errors are made during installation, you'll have to live with the imperfect result for a very long time — or pay more money to have it repaired later.

Choosing the right fabricator and installer may take almost as much effort as choosing a natural stone Things to ask potential contractors include the equipment and technology they will be using, both during installation and the slab's fabrication. You want to make sure that all cutouts, for sinks and other fixtures, will match up perfectly with no rough edges. Make sure your installer is insured, so an accident that damages your property won't end up costing you even more. We also recommend viewing photos of the installer's previous work. Have they done extensive work with granite countertops, specifically? If they have testimonials and references, that's even better.
At MSI we want you to be totally satisfied with your new granite countertops. Whether you are remodeling a kitchen, bathroom, or other room, you may have questions along the way and we're here to help. Feel free to contact us for any additional information you might need from choosing the slab to installation and even care and maintenance.
LEARN MORE ABOUT GRANITE COUNTERTOPS
Everything You Need to Know When Considering Granite Countertops
Best Granite Colors for Bathroom Countertops
Use Our Countertop Quiz to Find the Perfect Granite Counter and More!
Create A Work of Art with Natural Granite Slabs