Tips From The Trade: Top 5 Reasons Interior Designers Love Quartz In The Bathroom
February 08, 2018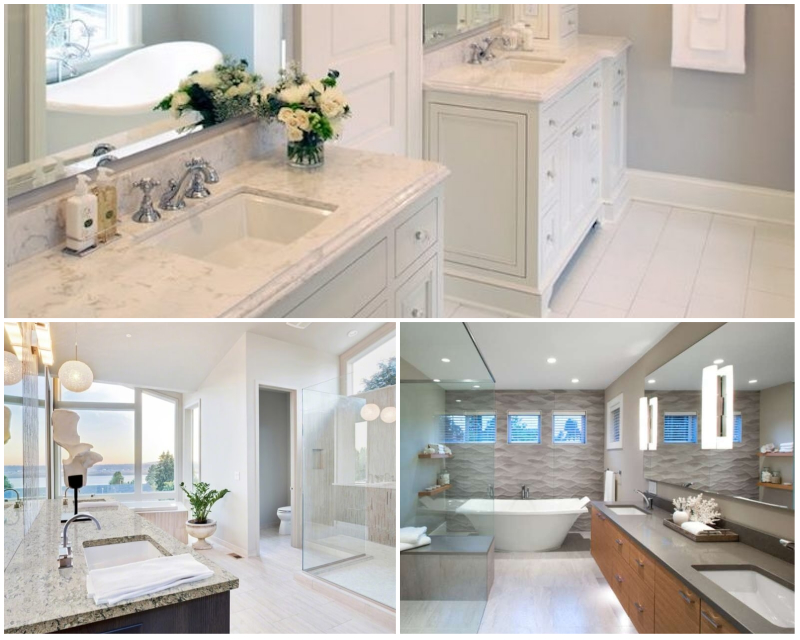 Interior designers are tough, demanding customers, and that means that if they are pleased with a style or material, you can be sure that it's good. So we're not surprised that designers flock to use quartz for any luxe bathroom remodel. After all, quartz is durable, easy to maintain, and comes in a rainbow of colors.
The secret may be out on designers' love of quartz, but why do they prefer it? If you're curious to know, here are the top five reasons designers choose quartz countertops for the bathroom.
Hates Germs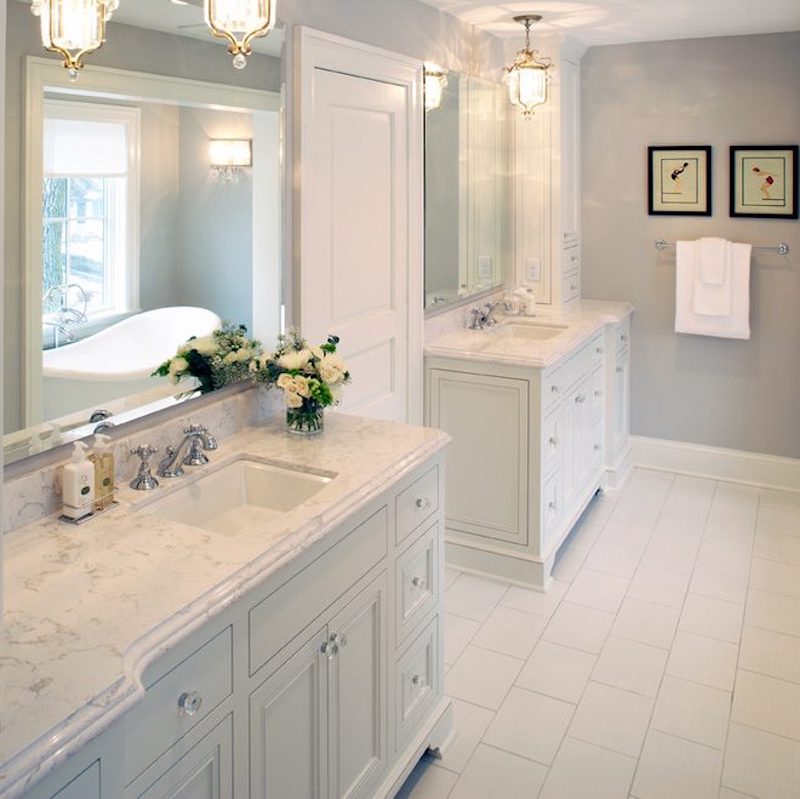 Get this look with Carrara Marmi Quartz (Photo Credit: Houzz)
No counter is completely germ proof. But unlike some types of natural stone—we're talking about you, marble—quartz is a dense material with a nearly poreless surface. It simply refuses to suck up wine spills and let germs hide. That makes quartz a great material for bathroom countertops, especially during cold-and-flu season.
Resists Scratches, Stains and Scorches
Bathrooms are high traffic areas that see a lot of less-than-gentle use. Luckily, quartz is a tough customer that stands up to your daily bathroom whirlwind, mishaps and all. Dropped curling irons, spilt foundation, hot curlers left to cool… they won't leave a mark on quartz.
Brightens Bathrooms
High-polish quartz provides the same effect as mirrored surfaces to walls, floors and counters. That's because quartz's hard, shiny surface reflects natural and overhead lights, making your entire bathroom seem brighter and bigger.
Looks Like Stone, Just Lower Maintenance
Sure, natural stone is beautiful and unique, but stone can be a pain to maintain. For example, natural stone must be sealed after installation and every year thereafter. In contrast, you'll never have to seal your quartz countertop, making it a low-maintenance alternative to marble or granite.
You Have Prefab Options
Quartz comes in prefab slabs that can make installation in many bathrooms fast and inexpensive. This is a great choice for standard-sized counters that are installed against walls. The benefit? You'll save money on the material and on labor, while still getting the beautiful look and quality of a custom slab.
Endless Options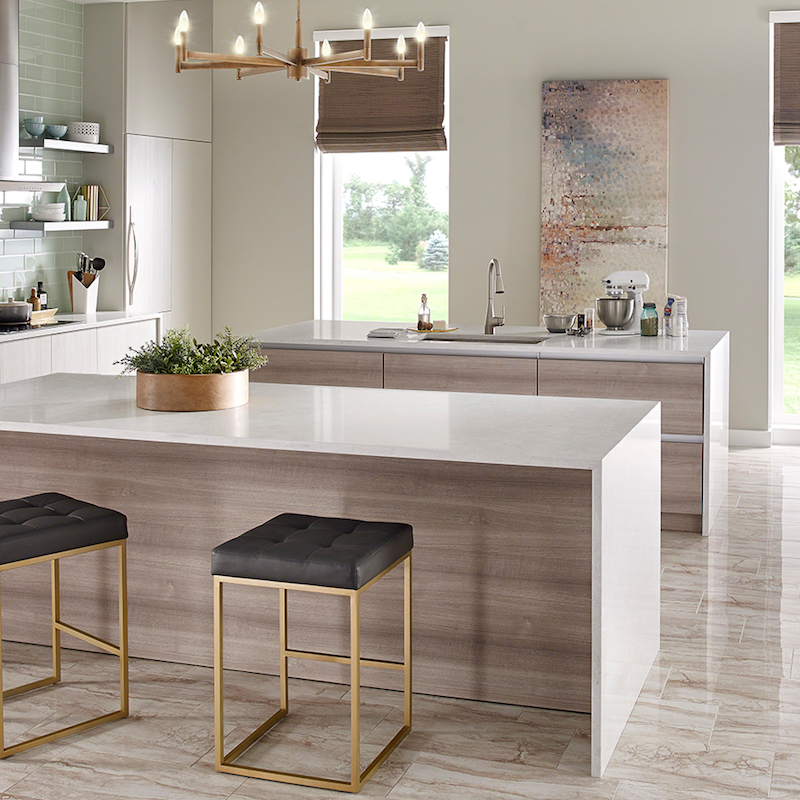 Featured: Marbella White Quartz
It's hard to imagine a color or style that's out of reach for quartz. From the deepest black to the whitest white, natural marble looks to modern sparkle, quartz is available in a wide variety of colors and designs that give a customized look to even stock cabinetry.
Want to see more quartz colors and styles that will look fabulous in the bathroom? Take a look at MSI's many Premium Natural Quartz options.
Read More About Quartz Countertops Designs and Trends:
How to Pair Natural Stone with Engineered Quartz Countertops
The Essential Guide to Picking a Quartz Countertop Color
7 Quartz Countertop Kitchens with Casual Elegance
How to Design a Bright Kitchen with Black and Gray Quartz Countertops
Fresh Waterfall Edges for Quartz Countertop Islands
How Thick Should My Quartz Countertop Be?
Looking Back: 2018 Quartz Countertops Trends