Looking Back: 2018 Quartz Countertops Trends
January 09, 2019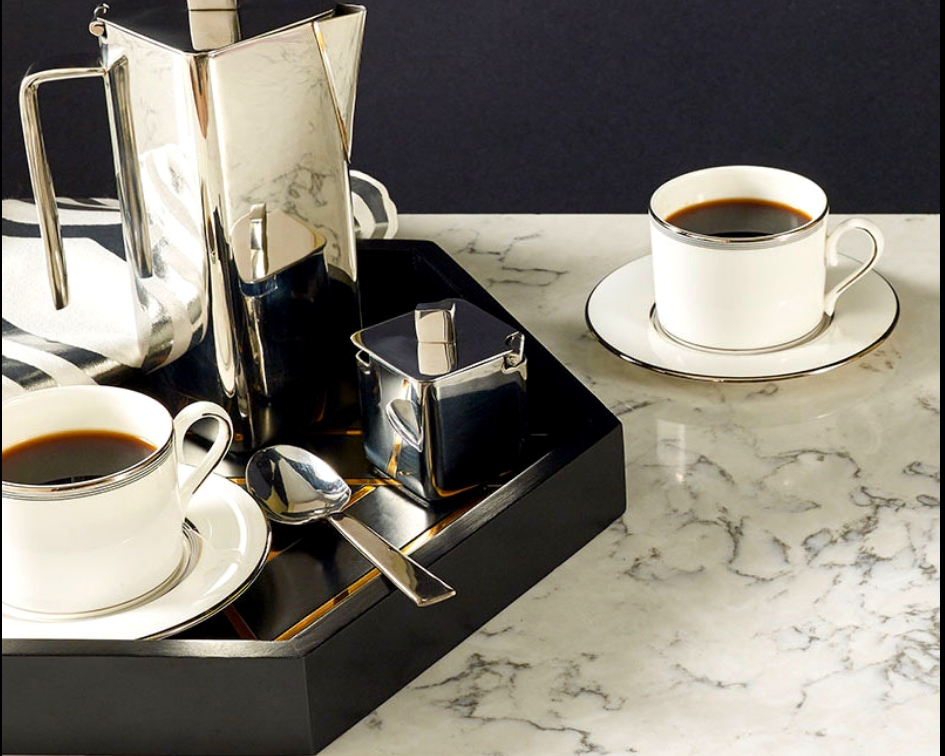 Utilizing quartz countertops in the kitchen and bathroom has become more popular than ever in 2018, and it's safe to say that the engineered stone will pick up even more steam in 2019. And for good reason! Many homeowners select it for its beautiful colors and patterns, extreme durability, and low maintenance.
These featured countertops were only introduced last year, but the on-trend finishes were way ahead of their time. Let's just say that these types of quartz will continue to be the go-to choices for 2019!
Concrete Looks
Along with the trend of minimalism, more homeowners are opting for more minimal looks. Concrete finishes have been a favorite way to give a kitchen or bathroom a very modern or industrial look that goes along with the streamlined design aesthetic. The brushed-like finish found in quartz countertops like Gray Lagoon gives it a realistic look. The warm gray color with subtle movement perfectly mimics concrete, but the non-porous surface offers nearly indestructible benefits besides the velvety texture you can see and feel.
Neutral Tones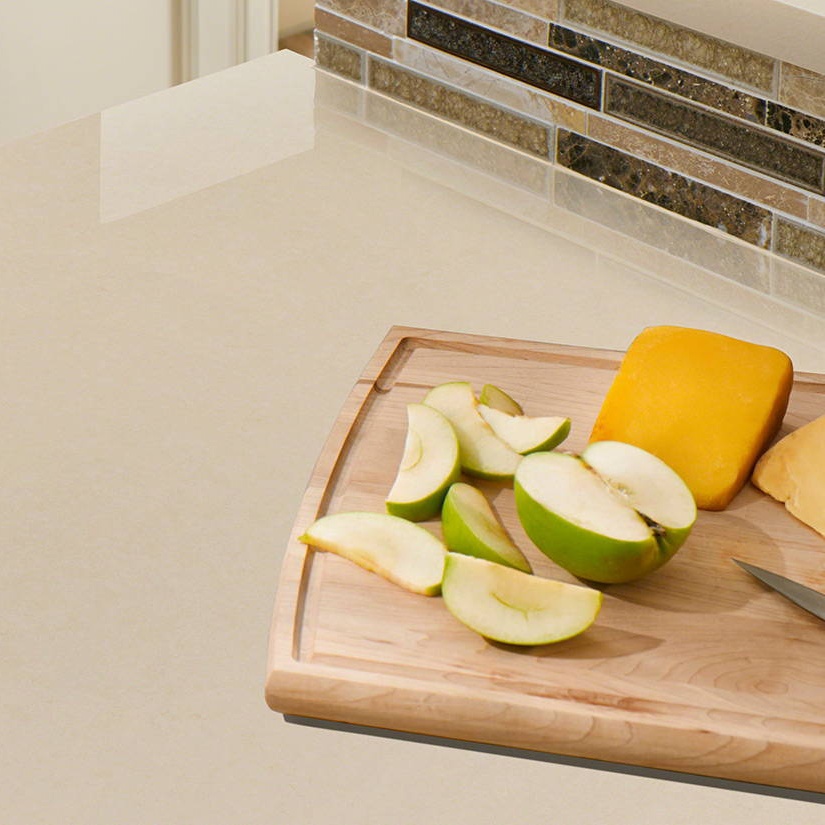 Featured: Sahara Beige Quartz
In recent years, neutral tones have continued to trend, and it's not expected to change anytime soon. It's one of the easiest ways to coordinate with your existing décor, which is so important for those selecting certain upgrades like their countertops. Common neutral colors in soft grays, beiges, and browns were some of the popular options. As hues begin to warm up more in 2019, Sahara Beige is a perfect example of a versatile quartz that can be used anywhere and with any design style. The beige tones and warm amber accents will complement a light or dark color palette.
Veining Beauties
The eye-catching style of marble look quartz was another strong trend that isn't going anywhere. The man-made material offers the best in beauty and durability for those that covet a marble look but need a countertop that's less fussy. The stunning veining offers more visual appeal than a solid surface and serves as a focal point in any space. It can also give the kitchen or bathroom an elegant air or much-needed drama depending on the wide range of veining options that vary from soft and subtle to big and bold. Stellar White is a soft white surface with subtle gray flecks for added dimension, and the polished finish of the white quartz countertops also lends to the super chic look.
Textured Styles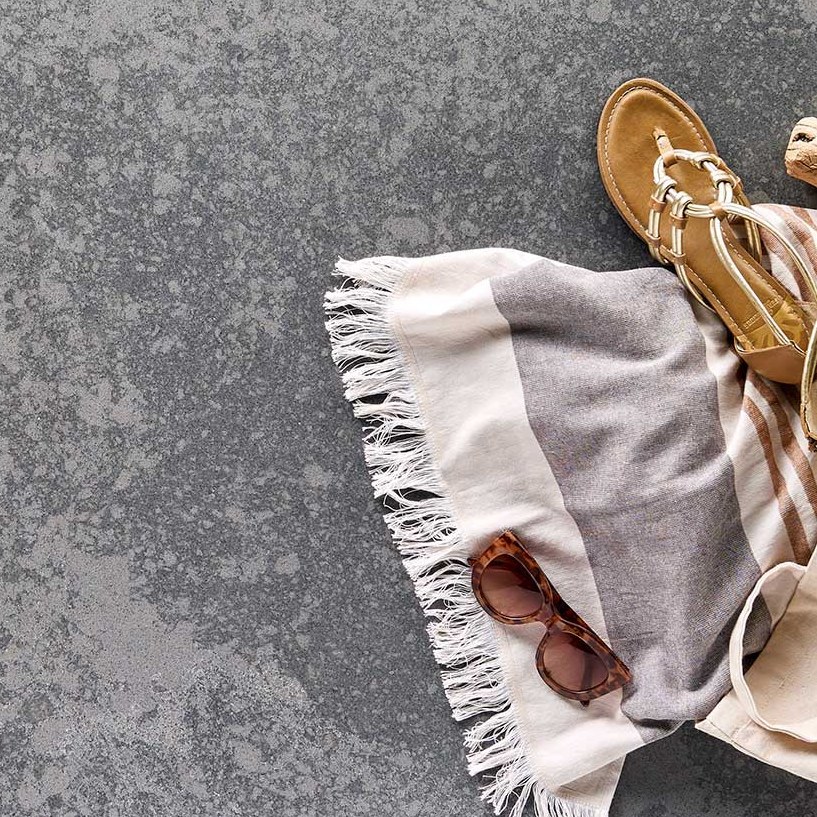 Featured: Urban Lava Quartz
Textured styles were on the rise in 2018, and homeowners are paying more attention to the more muted looks that they offer. Why? Unlike polished finishes, textured quartz counters with very little or even no sheen provide less glare and more easily hide flaws like scratches. Sure to make a statement, Urban Lava features an aged, texture style using a patina look with three different gray tones.
Quartz is one of the easiest ways to add visual appeal but with minimal maintenance, and some of last year's quartz countertop trends will continue strong in the New Year. From industrial concrete and textured finishes to fabulous marble lookalikes and muted neutrals, there's something available for every design style. If you're remodeling your kitchen, then you'll want to check out this article for more kitchen trends for 2019.
Read More About Quartz Countertops Designs and Trends:
How to Pair Natural Stone with Engineered Quartz Countertops
Top 5 Reasons Interior Designers Love Quartz
The Essential Guide to Picking a Quartz Countertop Color
7 Quartz Countertop Kitchens with Casual Elegance
How to Design a Bright Kitchen with Black and Gray Quartz Countertops
Fresh Waterfall Edges for Quartz Countertop Islands
How Thick Should My Quartz Countertop Be?