Current Obsessions: Dramatic Veining
September 24, 2016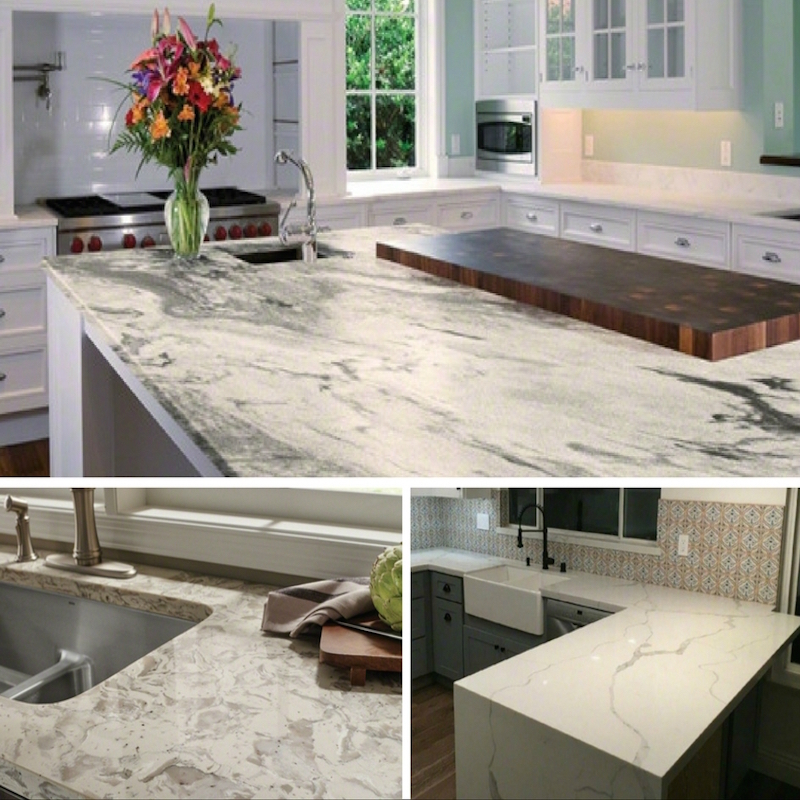 There's a reason marble is so popular with homeowners when it comes time to renovate kitchens and bathrooms – several reasons, actually! One reason is durability; marble and marble-look quartz can last the lifetime of your home and are extremely resistant to damage. Another is the ease of maintenance and cleaning.
But let's be honest, the main reason people choose marble is its beauty! Marble adds instant elegance and luxury to your room. Since so many people love marble, it's almost guaranteed to raise your home's resale value, no matter what color or pattern you choose. Its signature veining ranges from subtle to dramatic, and provides incomparable appeal, whether used for countertops or something else entirely!
Carrara White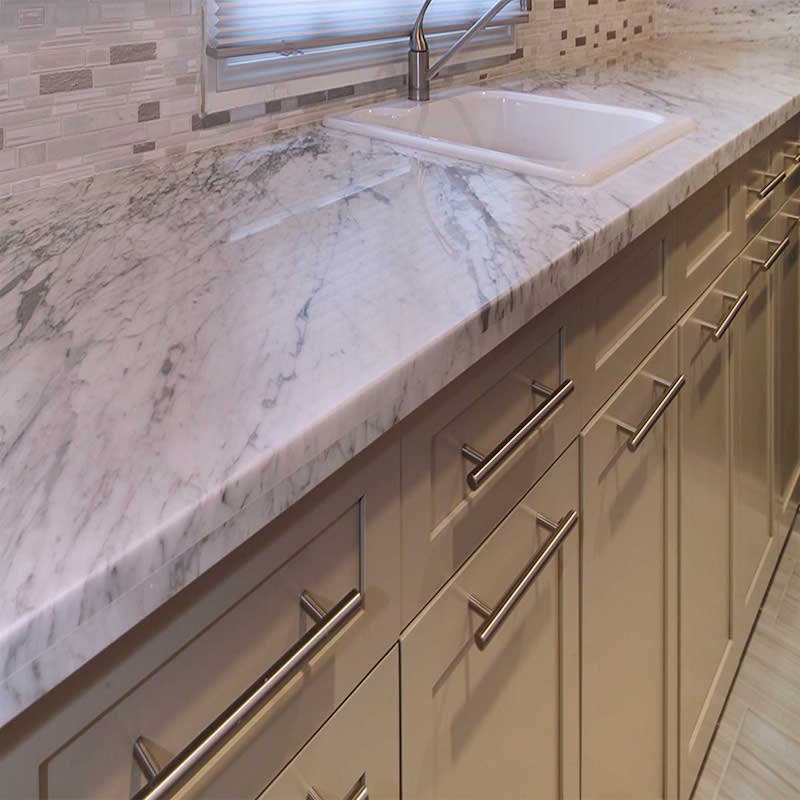 Featured: Carrara White Marble
For the ultimate in classical elegance, consider Carrara White Marble. Its bright white background and high-contrast gray veining are well suited for just about any application – flooring, marble countertops, fireplace surrounds, and more. It's a natural for combining with other colors and types of stone, and tough enough to stand up to commercial usage.
Fantasy Brown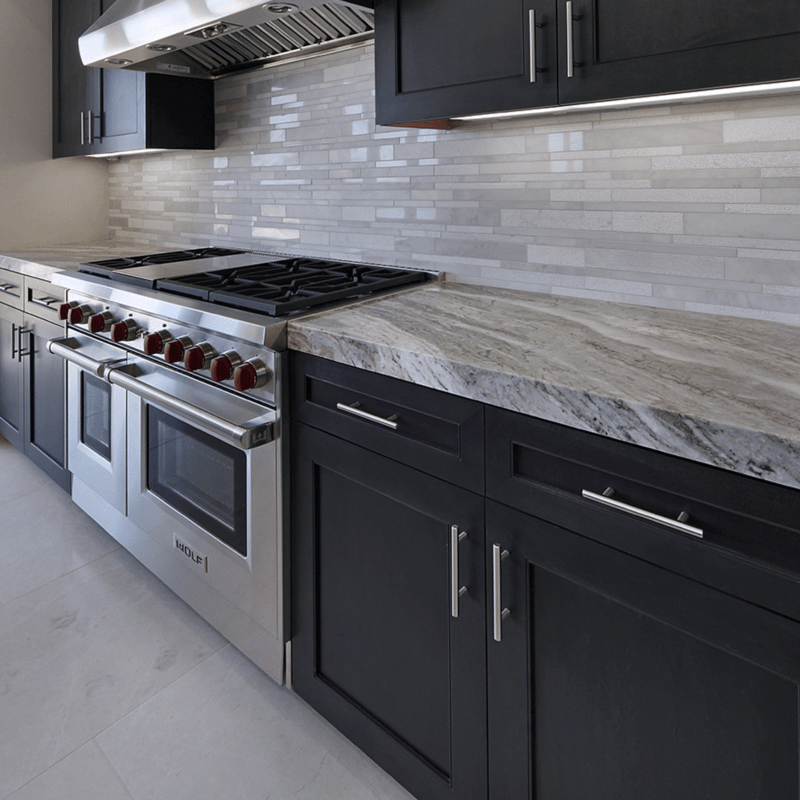 Featured: Fantasy Brown Marble
A marble that is filled with swirling movement in shades of pewter gray, deep brown and ginger-beige, Fantasy Brown Marble is well named. It is imported from India and tough enough for counters and floors in both residential and commercial applications. It can even withstand freezing temperatures, so you can install it outdoors as well.
Augusta White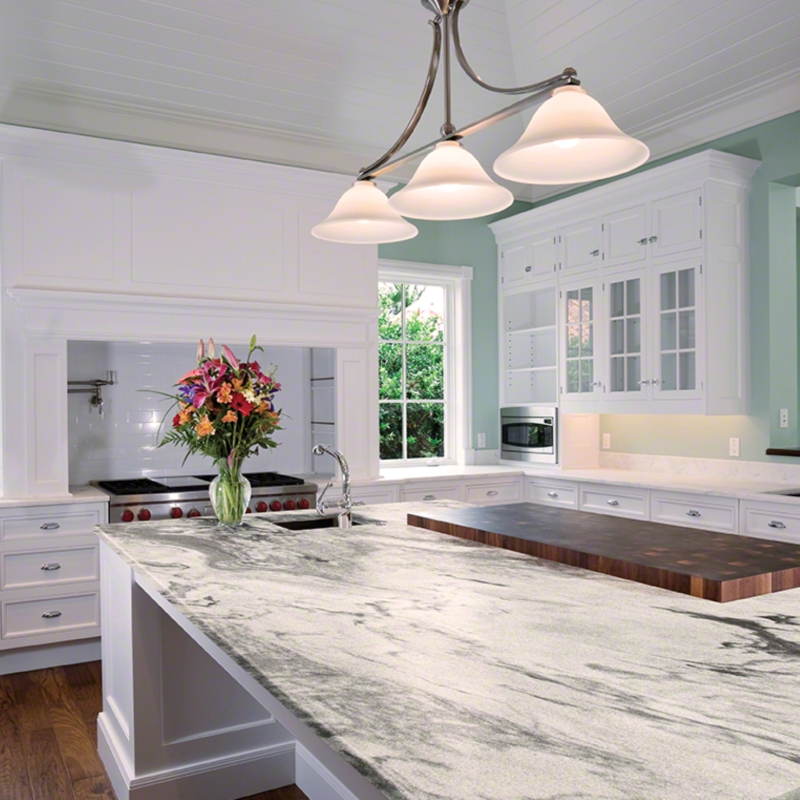 Featured: Augusta White Marble
Swirls of white and deep gray are the super-dramatic hallmarks of Augusta White Marble. Quarried in -the USA, it's available in slabs with a high-gloss polished finish that will look great for many years both indoors and out.
Natural marble is a beautiful material and ideal for most applications, but MSI has another option available for marble fans who appreciate an even more durable, easy-care surface. Marble-look contemporary quartz is a manufactured material which adds resins and other materials to natural stone. It resists chipping, etching, and staining, and tends to be less expensive as well.
Calacatta Classique Quartz
The bright white background of Calacatta Classique Quartz is broken with pale gray, dramatic veining. It creates countertops, backsplashes, and flooring that are impervious to moisture, anti-bacterial, resistant to mold and mildew, and of course stunningly gorgeous.
Romano White Quartz
As with other options in the Q Premium Quartz line, Romano White Quartz is versatile and requires very little maintenance to keep it looking great. It features a taupe background with white, gray, and nut-brown veins and specks, and looks very much like the natural marble that inspires it.
Marble, along with granite countertops, and marble-look quartz, are exceptionally durable surfaces ideal for just about every room in the home, especially in areas with high moisture. The neutral palette is easy to coordinate, and the veining adds movement so that "neutral" will never be dull and boring. And when properly cared for, it can easily last for decades.