Tips From The Trade: STIK Wall-Tile - Peel-And-Stick Stacked Stone
January 09, 2018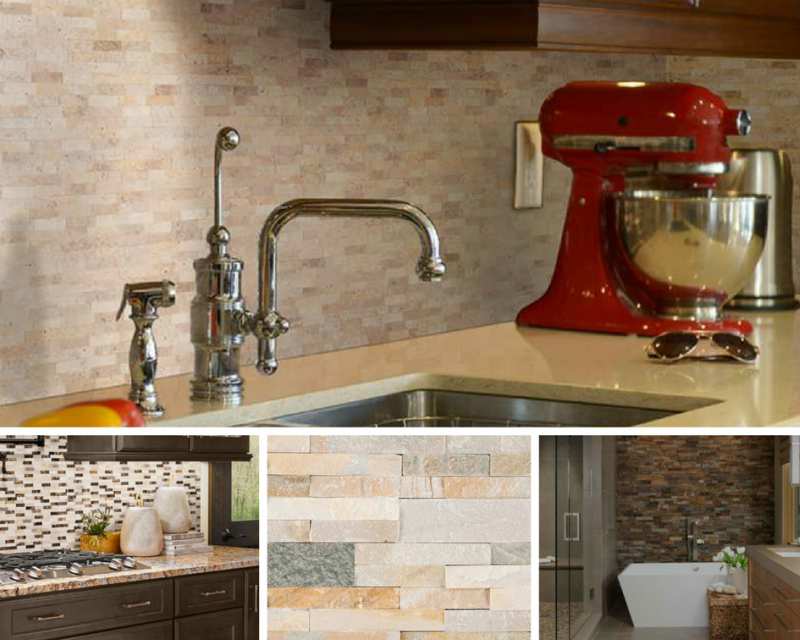 Natural stone is a gorgeous and desirable design element, but laying stone on accent walls and backsplashes has always been considered expensive and time-consuming.
That is, until now. That's because MSI has recently developed STIK Wall-Tile, a peel-and-stick stacked stone that can quickly freshen up a room, making remodeling quick, easy, and budget-friendly.
Installation of STIK Wall-Tile requires no grout or mortar. The tile back comes already coated with a heavy-duty adhesive that will stand up to time…and whatever else your family can throw at it. Just peel off the backing and press firmly onto prepared walls, tub surrounds, and any other area that needs a design punch in a hurry. And since STIK Wall-Tile is a thin-cut stone veneer, you won't have to worry about a heavy weight stone overpowering any wall.
MSI's STIK Wall-Tile Collection ranges from white marble to 3D and mini stacked stone. Take a look and imagine how these tiles could transform your rooms from drab to fabulous.
Roman Beige Splitface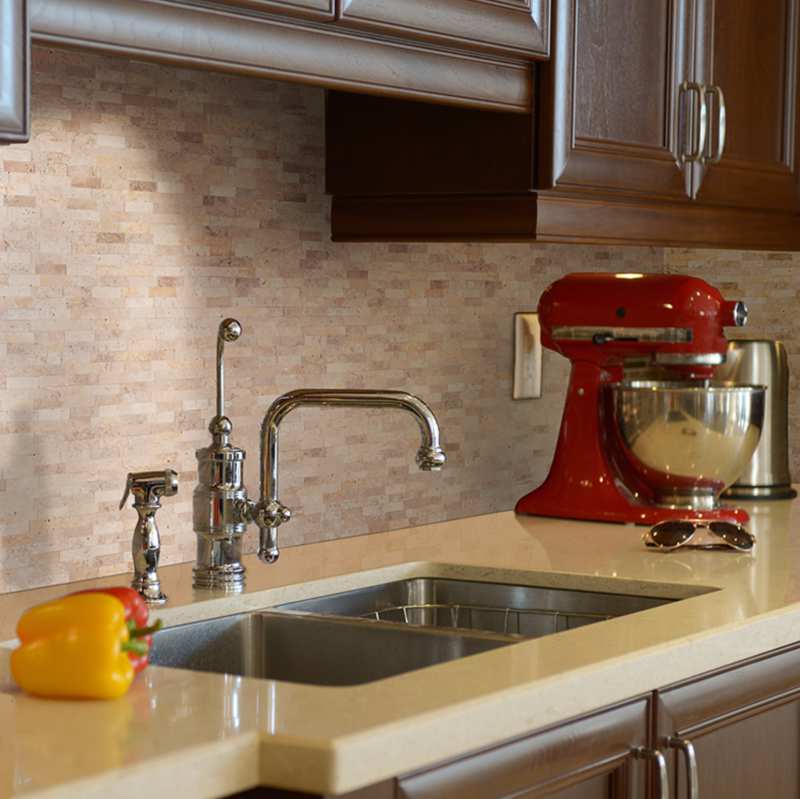 Featured: Roman Beige Splitface STIK Wall-Tile
Roman Beige Splitface STIK Wall-Tile is a self-adhesive, natural travertine ledger panel in warm honey, beige and cream tones. These warm and luxurious looking tiles need no grout or thinset, making install practically instant. This stacked stone veneer pairs well with maple and cherry cabinets, a beautiful bridge between various wood stains and cream colored counters.
Midnight Ash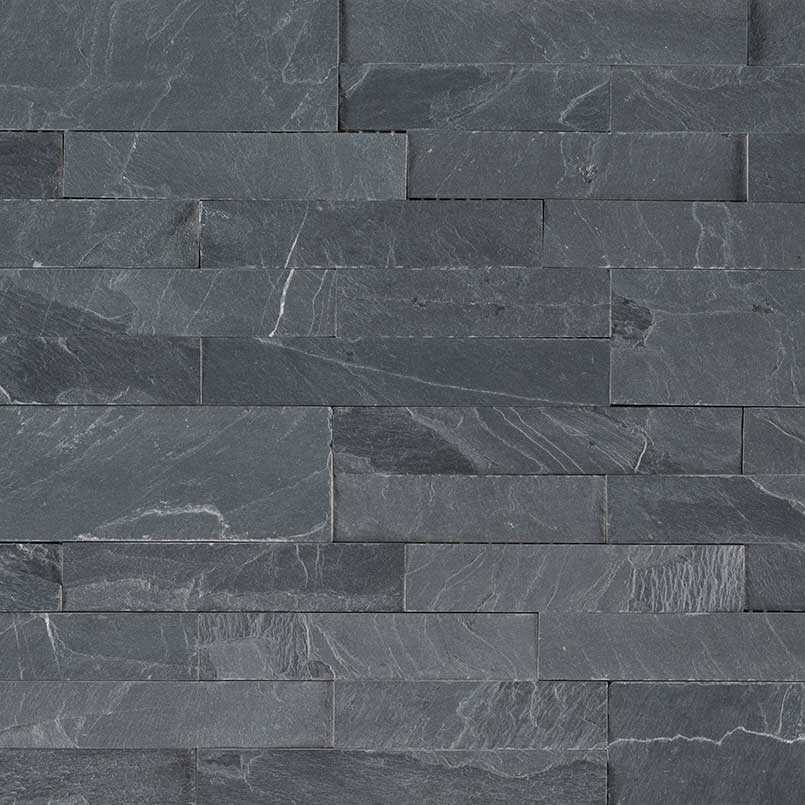 Featured: Midnight Ash STIK Wall-Tile
Midnight Ash STIK Wall-Tile, featuring hues of charcoal and black and with a touch of white veining, will help you achieve the look of authentic slate in a single day. These tiles are crafted from natural slate and provide a rustic punch to contemporary design. They also pair beautifully with stainless steel appliances and other stone accents.
Golden Honey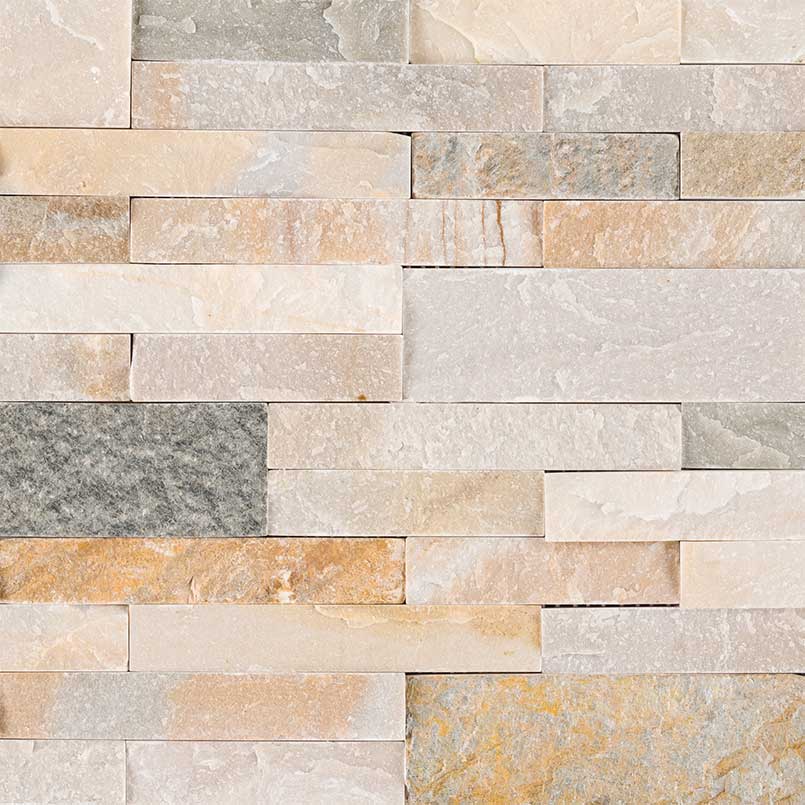 Featured: Golden Honey Peel STIK Wall-Tile
Golden Honey STIK Wall-Tile is a quartzite mosaic wall tile that combines shades of gold, white and honey, with just a touch of gray. This natural stone tile will warm up any room and play well with nearly any cabinetry and appliance choice.
Emperador Blend Splitface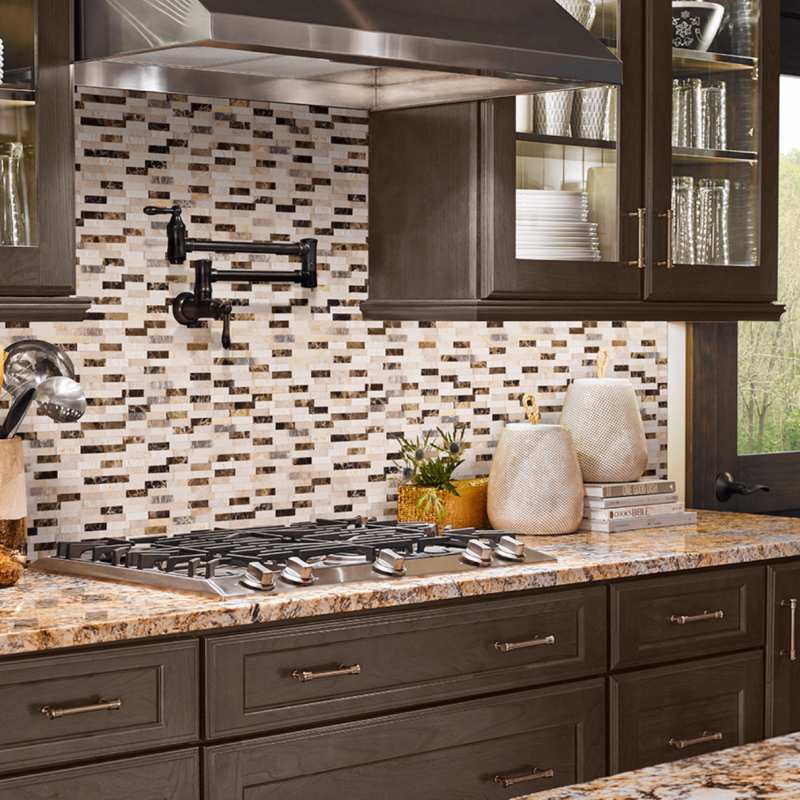 Featured: Emperador Blend Splitface STIK Wall-Tile
Emperador Blend Splitface STIK Wall-Tile, made from natural marble, is at once a warm and bold blend of creams, beiges, and delicious brown accents. These gorgeous mosaic tiles will spruce up any kitchen or bath with a new luxury stone backsplash in no time at all, without muss or fuss.
Gold Rush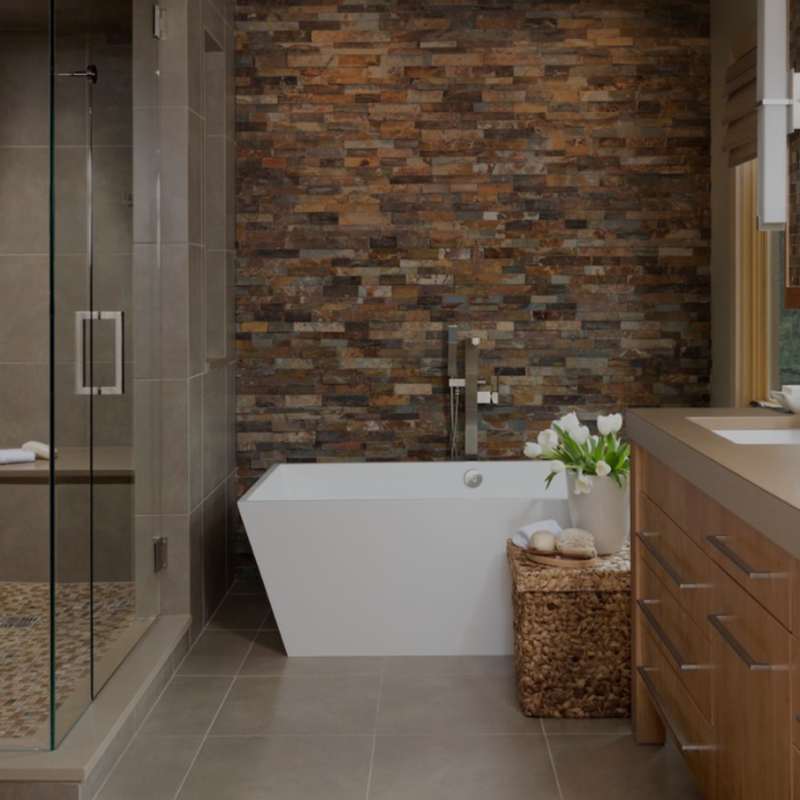 Create a similar look with MSI's Gold Rush STIK Wall-Tile (Photo Credit: Houzz)
Finally, Gold Rush STIK Wall-Tile self-adhesive tile is composed of fine slate in a blend of golds, reds, and grays. Gold Rush is a versatile material that looks great in traditional rooms and warms up contemporary designs. Imagine how this colorful combination of slates would look on your fireplace wall or as a country stacked stone wall accent.
Like the idea of an easy-install stone tile? Take a look at the rest of MSI's STIK Wall-Tile collection and stacked stone videos.