Outdoor Oasis: Perfect Pathways
November 30, 2016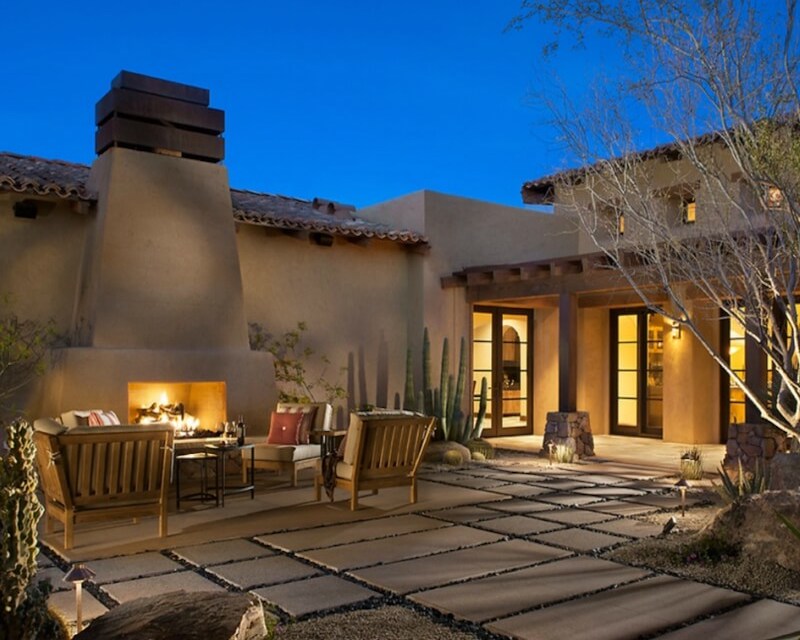 The surfaces beneath your feet – patios, driveways, walkways, pool decks and garden paths – deserve just as much thought and care of selection as the other surfaces inside and outside your home. The right porcelain pavers or natural stones not only enhance your curb appeal, boosting your home's resale value, they also draw together all your home's design elements for a truly balanced, cohesive, polished appeal.
As with any surfaces, also, there are many options to choose from. Your selection will depend on your home's style – contemporary, traditional, Asian-inspired, cottage, or colonial, just to name a few. You could install a step-stone or separated stone design, cobbles, or interlock tiles like a puzzle in a more traditional pattern. Whether you envision the look of an English countryside or a Zen garden, MSI can help you every step of the way.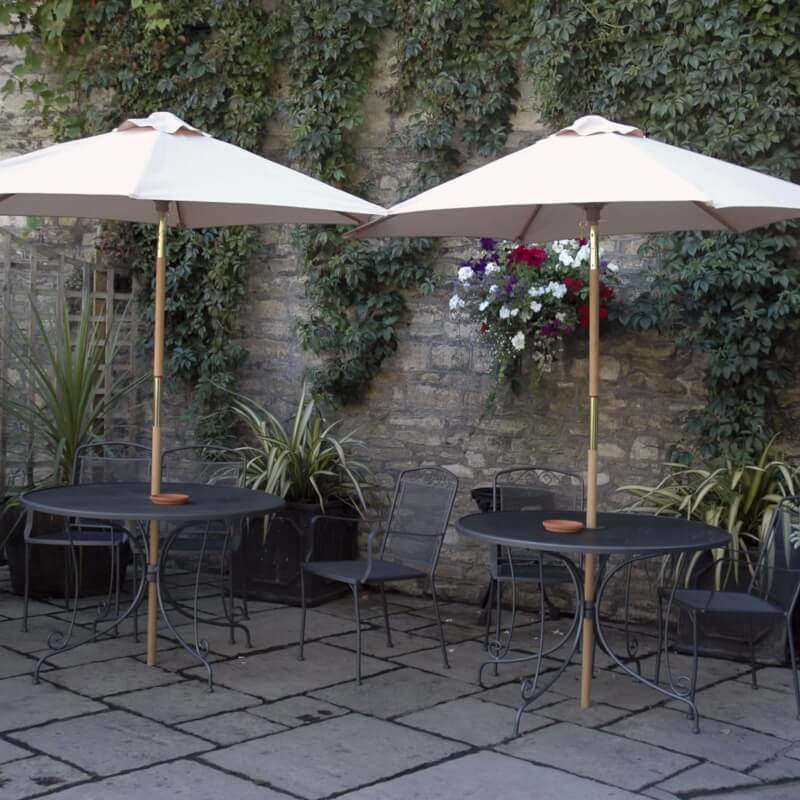 Featured: Basalt Blue Pavers
The cool gray shades of Basalt Blue Pavers are a great choice for a traditional outdoor patio, particularly one which will see plenty of foot traffic, because it has excellent durability. This is a natural volcanic rock in a dark gray to nearly-black tone, with low variation. Install these tiles close together, or allow a bit of space to grow velvety green moss. With a variety of tile sizes from 12" x 12" to 24" x 36", you're free to exercise your creativity.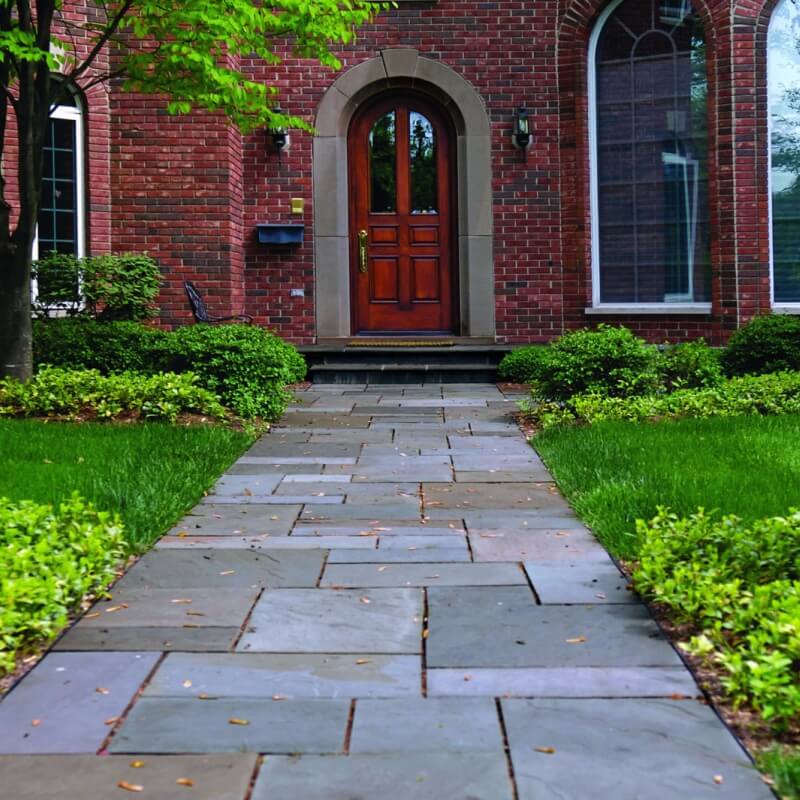 Featured: Bluestone Sandstone Pavers
Bluestone Sandstone Pavers fits well in a traditional, classic landscape. This natural sandstone ranges in shades from blue-gray to pale beige and can be used indoors, but truly shines outdoors in a straight, linear walkway in an interlocking pattern. Tiles are available in a variety of sizes with a 1" thickness, with a natural elegance that hints this flagstone surface has been in place for decades.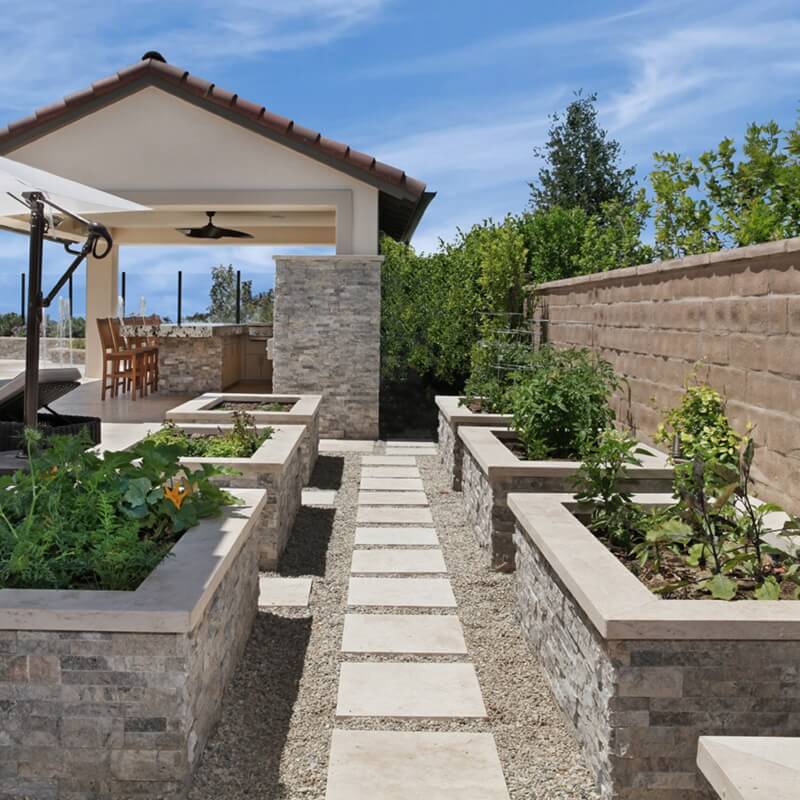 Featured: Tuscany Platinum Travertine Tiles
A line of perfectly square, pale cream travertine pavers are a great addition to the upscale outdoor living space, serving as a garden stepping stone pathway in this contemporary, rectilinear scheme. In the scene shown here, and in any hardscape, Tuscany Platinum Travertine Tiles blends with many other elements – stacked stone, gravel, and of course, lush vegetation. These are also available in several sizes ranging from 12" x 12" to 24" x 24".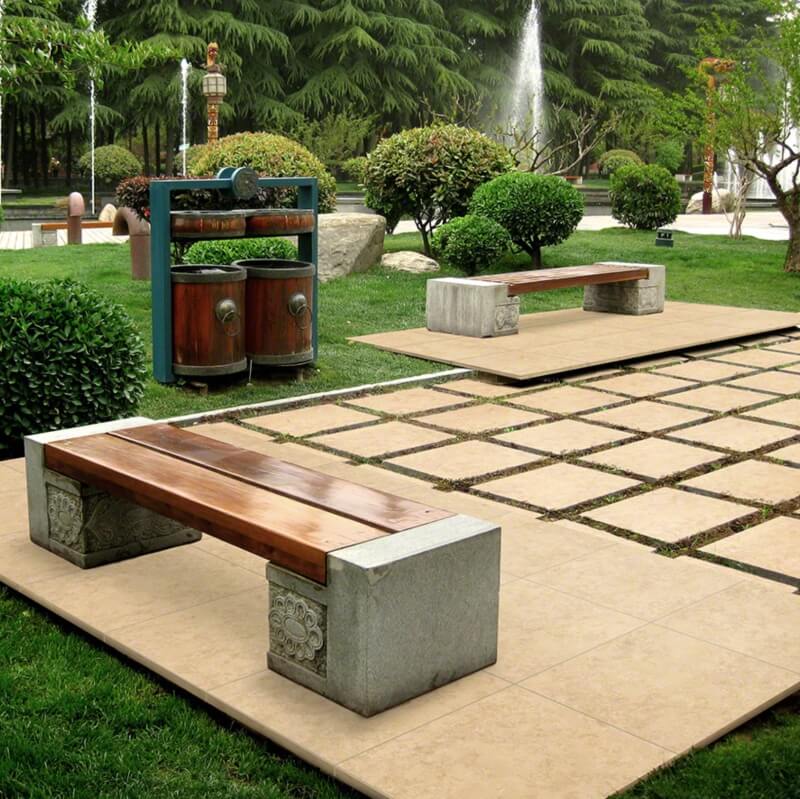 Featured: Petra Beige Porcelain Pavers
Porcelain pavers are ideal for installations both indoors and out, and have the advantage of being identical in size, shape, and color since they are manufactured instead of quarried. Petra Beige Porcelain Pavers are a low-variation warm beige, with a pattern that resembles natural stone. The garden pavers shown here are laid out in a careful grid pattern, made much easier with identical tile. This classic surface material suits the elegant landscape.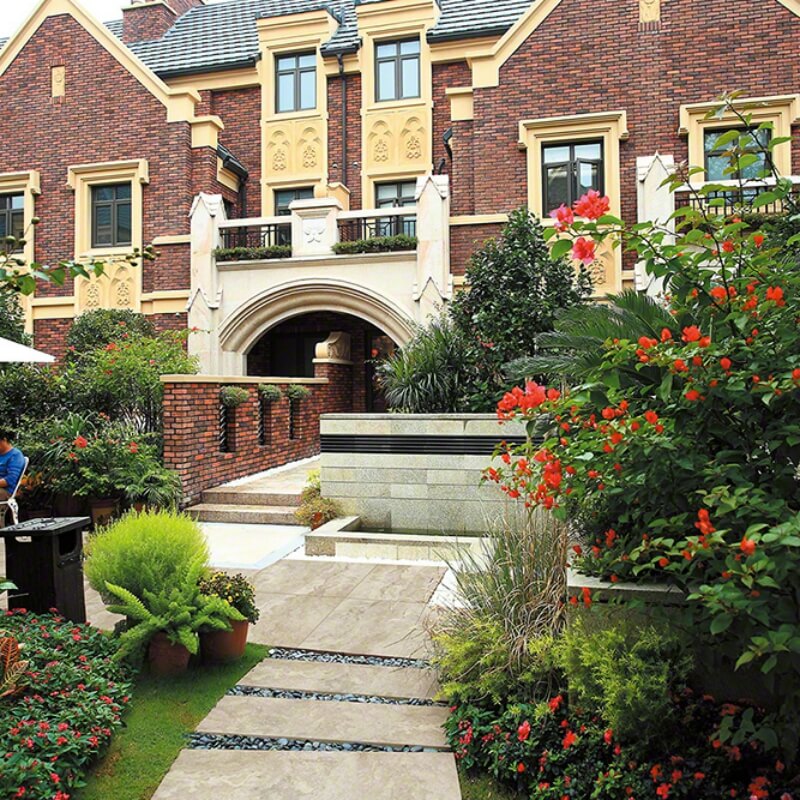 Featured: Tierra Ivory Porcelain Pavers
Tierra Ivory Porcelain Pavers, manufactured with precision, fit perfectly into the hardscape of this opulent estate. The ivory tones, reminiscent of natural stone, are a nice contrast to red bricks. These tiles are available in 12" x 12" and 24" x 24" sizes with a matte finish that is not slippery when wet, which makes it a suitable choice for walkways and steps.
The pathways in a home landscape are more than a way to get from one spot to another – the materials beneath our feet speak volumes about the estate as a whole, and deserve careful consideration. MSI's selection of pavers allow you to be creative in your designs, while guaranteeing that no matter what you choose, the beauty of your outdoor oasis will last for many years to come.